How to Keep Fit While Traveling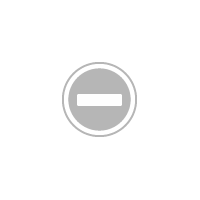 Written on 6/17/2008 by Jason Womack, who writes about travel, exercise, and productivity at his blog
jasonwomackblog.com
.
After flying across the country for a business meeting or a sales pitch, one of the last things a road warrior wants to do is exercise. More likely is a glass of wine, an expense-account dinner, and a comfortable hotel bed.
After a flight, some leisure time is too enticing to pass up, right? Maybe not.
For those that are dedicated to fitting a workout into their schedule and their posterior fit into their jeans, there are a few ways that you can use your travel experience to boost your exercise commitment. I travel more than 200 days per year and without a routine, I'd never be able to participate in triathlons or for that matter, remain in shape at all.

Here are a few tips from my arsenal.
Create a routine that you can mirror on the road. Pick a time to exercise and a type of exercise that will be easy to pick up no matter where you go.

Running is obviously the best. If for no other reason, all you need is shoes. However, many hotels have well-equipped gyms of their own. In fact, if they don't have a gym, many hotels will offer you a day pass to a workout facility near them.

If you call ahead to find out what equipment the hotel or its partner offers, you can even transform your workout at home a few days before you go in order to pick up a familiar routine on the road. You can also adjust the length of your workout at home to mirror the time you will have available on the road. However, it's best to schedule one long workout per session when you are traveling. Besides meetings, you may not have much more to do. So, instead of sightseeing, you can fit in a two-hour or longer workout, which will inspire you to do smaller tasks to prepare for it.
Look for ways to capitalize on your destination. If you have been to a city before, keep the same running route on each visit. This will enable you to visualize your workout before your plane even arrives at the destination. If you are already thinking about your workout as part of your travel experience, then it is more likely that you will follow through with it.

Also look for competitive events that fall within the time of your visit. If you can stay over for a Saturday, could you find a 5K in the city your visiting? Or even a marathon or triathlon? Competing in an event keeps your fit, makes you even more familiar with the city and creates more contacts in the cities you visit. Check the internet for listings of running clubs in the city you visit.
If you are visiting somewhere new, incorporate some of the sights you want to see with where you run. Use your run as a way to scout out the area around your hotel. Many morning runs can be used as a way to look for a restaurant that evening or figure out the quickest way to a big attraction. With the mapping technology now online, it's easy to plan ahead.

If you don't have time, ask the hotel concierge to create a running route for you. Be specific with what you want — a six-mile route with rolling hills or a 10-mile run that's flat. This also gives you a connecting point with the concierge as soon as you arrive at the hotel.
Bring the clothes that will make your workout easier. If all you need to do is change your clothes, you can trick yourself into working out. Lay your workout clothes on your hotel bed before you leave for work. When you return, they will be there waiting for you. What you are wearing after meetings will often dictate what you do. Stay in your suit and you'll be steered toward martini lunches and more work in your room. But if you change as soon as you are done with your business, you'll have no excuse for avoiding your workout.
What other ways can you think of to keep the motivation levels high while you travel?
-Jason
Like this Article? Subscribe to Our Feed!