10 Things That Are Essential For A Great Office Environment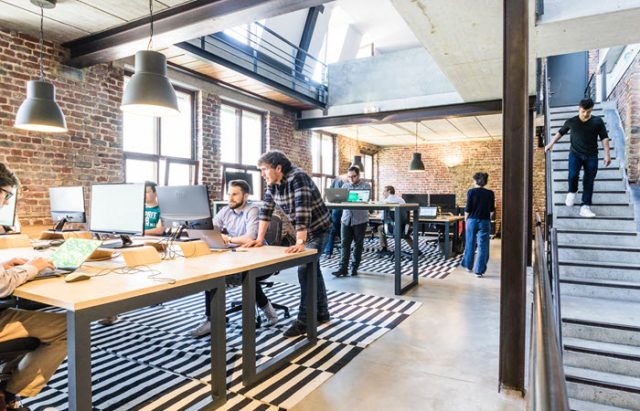 A great workplace does not happen by accident. It is a product of changes that result in a harmonious, happy place that keeps the workers satisfied with their environment. To provide employees with a sense of belongingness and to create a positive work culture, here are 10 things you must do:
Light up your environment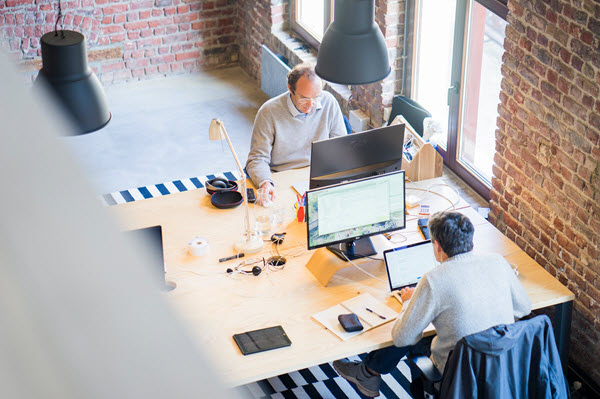 The association between depression and darkness is well established. If your work environment is enveloped in dimly lit light fixtures, it will kill the employees' productivity and make them unhappy. If the employees make a connection between your dimly lit environment and their miserable attitude, then you may have to deal with the highest amount of turnover ever!
The solution? Replace the dim lights with white brilliant lights to create a cheerful environment. If possible, you can even shower your office spaces with natural sunlight to boost everybody's mood.
Provide and maintain private rooms
Often, the hustle and bustle of an active office day can keep employees from working on any important project. The daily activities and the various distractions in the form of other employees can take a toll on any project's deadline. This is why you should consider introducing private corners or rooms where the employees can concentrate without any social obstacles. This not only cuts down the interruption and stress but also boosts productivity.
If possible, you can also introduce napping areas where the employees can lounge for power naps.
Introduce open-door policy
A great office environment is the one where there is no place for conflicts. Now, how do you reduce conflicts and ensure that such a thing does not happen in the future? By simply introducing an open-door policy! Employees feel great when their concerns are heard, their feedback is considered, and their complaints are sorted out. The best way to manage such affairs is by striving to achieve transparency among every employee.
Conflicts arise when employees feel undervalued. To make things right, you must commit yourself to be available to anyone in need, even in case of trivial matters. By maintaining friendly communications, you will be creating a healthy work environment.
Refrain from micromanaging
Trust and support are what the employees need to feel more confident and relaxed in their jobs. On the other hand, constantly hovering over or micromanaging every task can rub the employees in the wrong way. Instead of asking your employees to constantly report their progress, learn to take a background role and let your employees breathe for once. Trust your employees and provide them with the creative freedom they need to perform beyond expectations.
Since you are aware of your employees' skill levels, let them utilize it. Do not let their skills go to waste by managing every single task.
Standing desk chairs
Constantly sitting for hours can result in health complications. Since the health issues can worsen over time, you should offer alternatives to sitting. Mostly, people opt for standing desk options but it is also not ideal since standing for long hours can be tiring. Because of this, provide your employees with the option of standing desk chairs.
This form of sitting arrangement reduces the risk of obesity, arthritis, bone deformities, sciatica, and much more. Such sitting options give a sense of freedom and can improve energy and mood during stressful periods.
Create recreational center within your workspace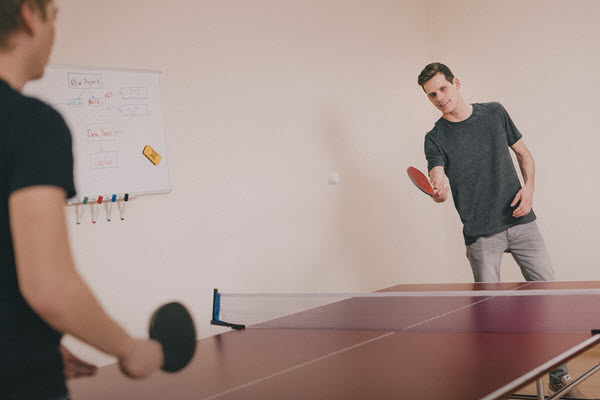 If possible, provide your employees with someplace where they can blow off some steam and relax. That said, making room for indoor table tennis or outdoor basketball hoops will make your employees de-stress and relax in between their tasks.
Another reason why such recreational zones are extremely important is that they let the employees bond and develop a healthy rapport. This is great for attaining a sense of cohesion.
Go on company vacations
No matter how many recreational zones you have, it will all get boring eventually. In times like these, working the usual tasks can become mind-numbing despite how much passionate you are about your work. Because it can ruin the office atmosphere and decrease productivity, it is better to occasionally treat your employees to yearly vacations.
Even if you do not have the budget for this, you can still energize your employees by holding outdoor meetings or arranging lunches in affordable restaurants. By conducting such activities occasionally, your team members will be refreshed, well-rested, and ready to tackle difficult tasks.
Flexible working hours
The thought of working 9-5 job is forcing experienced individuals to establish careers as freelancers. In addition, companies who have rigid working hours are usually the ones that face the highest turnover rates. To save yourself from this state, you should look into introducing flexible working hours. With the help of this, the employees can choose a time of their liking and work even at odd hours.
This will help your team members achieve a work-life balance without having to say goodbye to their beloved work posts!
Maintain a clean and healthy environment
It does not take a doctor to tell you that a stinky, littered, or dim environment can cause you to feel repulsed by your surroundings. Since a trashed environment can kill productivity instantly, it is better to provide your employees with a clean workspace. On top of this, be sure to throw out any broken equipment or clutter, mend the broken/flickering light fixtures, and occasionally get your air vents cleaned to regulate healthy air. For carpeted space, you can utilize the services of carpet cleaning London companies.
It may not seem like a big deal to you; however, investing in indoor plants, ergonomics furniture, and quality tea/coffee will make your office a great environment to be in.
Offer benefits
Some companies offer Netflix subscriptions while others give their employees monthly lunch money. Although not necessary, such small benefits can make employees appreciate your efforts of trying to create a great company culture. At the end of the day, it is all about providing some benefits in return for all the hard work your team is putting in.
When employees see your little efforts, they would want to step up their game and perform better than before. In a way, it can be a win-win situation for both parties.
See Also: Office Hacks That Can Make Your Workforce More Productive
The Bottom Line
Small efforts go a long way. By being inclusive or making some slight adjustments to your existing work surroundings, you will be creating a company culture that respects your employees' lives. Paying attention to all the bothersome elements and removing them will make your employees more appreciative of your efforts.
In conclusion, by fostering a healthy work environment, you can help your workers feel more satisfied and happy. In turn, your business can enjoy the fruits of longer retention, greater commitment, and increased productivity.
Like this Article? Subscribe to Our Feed!
Arslan is an electrical engineer with a passion for writing, designing and anything tech-related. His educational background in the technical field has given him the edge to write on many topics. He occasionally writes blog articles for Carpet Cleaning London.