5 Seriously Easy Ways to Get Home Safe from Your Holiday Party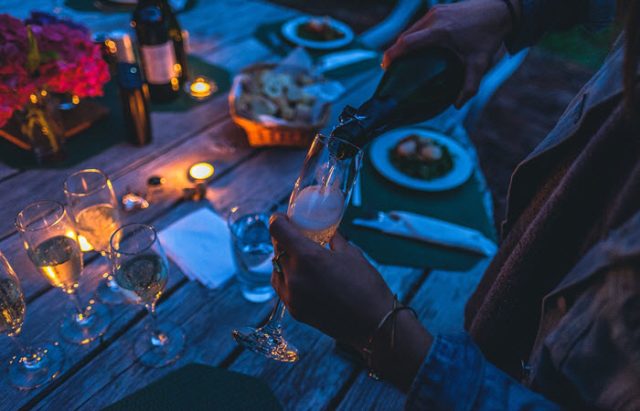 It's after midnight, your friends are donning their scarves and coats, and you've had a good time—and maybe a few glasses of boozy eggnog, hard cider, or mulled wine. You search your pockets and find your car keys just where you left them. What's your next move?
Put the keys away, of course. Last December alone, more than 800 people lost their lives due to drinking and driving accidents, according to the National Highway Traffic Safety Administration (NHTSA). During the month of December, nearly one-third of all traffic fatalities involved drinking and driving. And men are more than four times more likely than women to be the alcohol-impaired driver in a fatal car crash.
That's not to mention: getting pulled over for buzzed driving can cost you around $10,000 in fines, legal fees, and increased insurance rates. So even if you don't end up physically hurt, drinking and driving can take a serious toll on your financial health.
Luckily, there are plenty of ways to avoid buzzed driving. Plan in advance how you'll get home safely if you go out to drink this holiday season. Start with a few of these five simple tips.
Make sure you have a local taxi company or ride-sharing app saved on your phone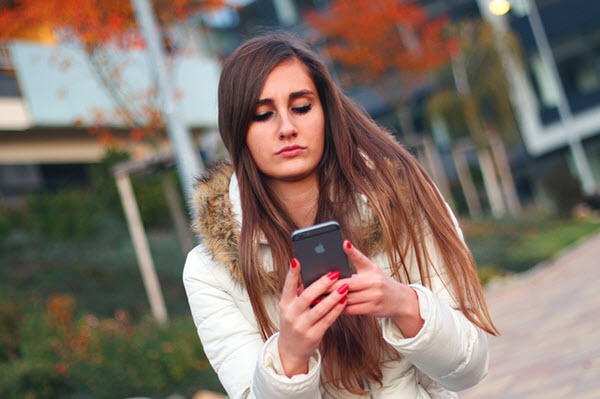 There are lots of great options now for ride-sharing apps, through both national and local companies, so it's easy to find something that works for your location and budget. If you're worried about surge pricing around the holidays, consider a ride-share app specific to your city – these can often be cheaper. Or you can always go with the local cabs – just remember to add them to your contacts in advance, and to carry some cash in case they don't take cards.
Familiarize yourself with local public transportation routes and schedules
Note that some local transit systems have adjusted or limited holiday hours, so check bus and train schedules before you leave home.
Download NHTSA's "SaferRide" app to make it easy for friends and taxis to find you when you need a ride
Its simple design is perfect for when you've been drinking: when you open the app, three red buttons appear with the options "CALL FRIEND," "CALL TAXI," and "WHERE AM I?" A GPS calculates your location, uses Yelp to dial a nearby cab company, and accesses your contacts so someone you trust can come fetch you. As SaferRide's tagline says, "too drunk to drive means too drunk for complicated apps."
Carpool with friends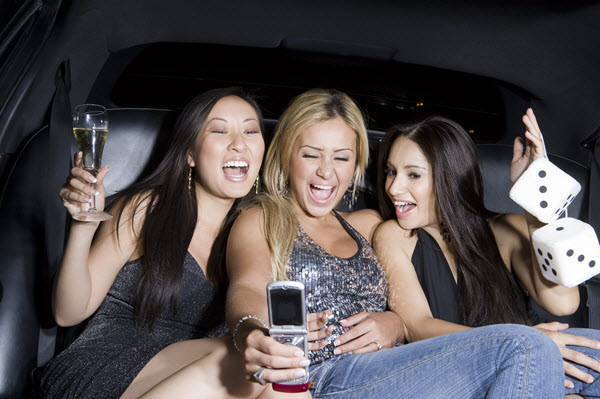 This is the cheapest and most enjoyable way to stay safe – that is, as long as you decide in advance who will be the designated sober driver. And many local watering holes offer free non-alcoholic drinks for designated drivers, so check for specials before you head out.
Recognize the warning signs
If you get in your car after drinking and catch yourself rolling down the windows for fresh air to stay alert, you should get out of the driver's seat entirely. Or if you tell yourself you're "okay to drive" but start making plans to take back roads to avoid cops, that's a sure sign you shouldn't be on the road. Why take the risk at all? Don't sacrifice your safety or your money this holiday season.
See Also: Binge Drinking and Big Horsepower: Reasons Why Alcohol And Fast Cars Are A Deadly Combo
For more inspiration, watch this clever new PSA from our campaign with the Ad Council.
https://www.youtube.com/watch?v=CgZm49_82KA&feature=youtu.be
Also, check out NHTSA's new virtual experience, Last Call 360, through which visitors are able to interact with virtual bar patrons, play games, watch videos, and discover the consequences of drinking and driving. And finally, share this holiday graphic on your social media pages and help keep your friends safe.
You can find more holiday graphics on HERE.
Remember: Family. Friends. Presents. Pie. Those are all great reasons to drive sober this holiday season.
Like this Article? Subscribe to Our Feed!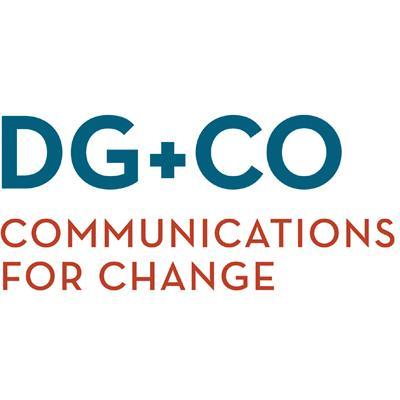 Terry Shelton is the Acting Deputy Administrator, National Highway Traffic Safety Administration (NHTSA)