Green Spaces: 5 Ways To Create Green Spaces In Your Condo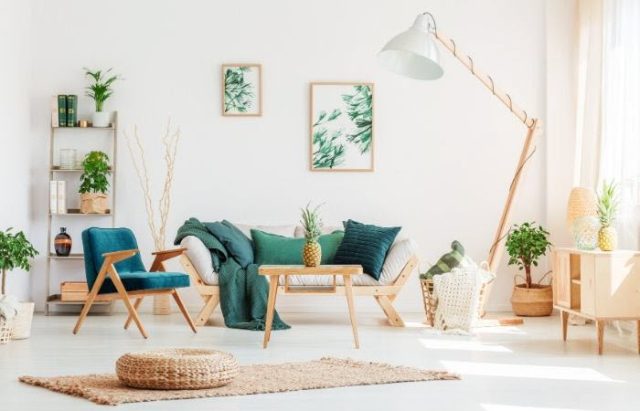 Having your own space can be a reflection of your personal zen. If your space is cluttered, it can feel suffocating; if it's bright and airy, it can feel rejuvenating. Sure, living in the city means having to do with cramped space, but adding a touch of elemental green makes it lively and livable—anything but dull and boring!
Imagine waking up to a room filled with plants and earthly surroundings. Having a green space is proven to make you feel calm. Living in an urban jungle where everyday stressors are abundant makes you long for outdoor relaxation where a breath of fresh air is enough to energize you now and then.
Having a small pocket of green space inside your condo can actually uplift your mind and mood. Here are some simple, low-key ideas that spell natural wonders.
Less floor space? Make use of your walls and go vertical.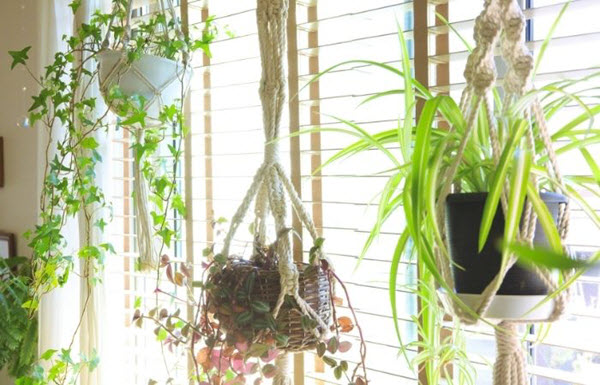 This is a common challenge, especially for those living in condominiums. Having small potted plants can end up looking clutter if not properly planned. The last thing you want to happen is for your plants to take up precious space. Make your plants adapt to your small room, put a splash of green into your plain walls, and install collective, sturdy hooks or pre-assembled frames where you can hang potted plants side by side, up and down.
Make sure to choose succulent plants suitable for indoor space, such as aloe vera or cactus. If you are a first-time plant owner looking to 'greenify' your space, choose low-maintenance plants. If you have time to spare, take it a notch higher and DIY your plants in a vertical frame which you can easily put on display in any part of the room.
Have a balcony? Transform it into a mini garden.
Let's be realistic: those balconies use the space as a clothes dryer (unless your condo rules state otherwise) or an extension of your storage room where you place the things that you don't really use. Don't let your balcony look functionally dull; make it an extension of your dream outdoor garden escape.
Your balcony is a great place for receiving natural light and ventilation. Visualize how you want your balcony to look from afar and within. Put a chair where you can rest, and to maximize the space, install grills and railings where you can let your plants bask in the air and sunshine.
Love to cook? Grow your own herbal plants!
Don't you hate it when you are in the middle of preparing your home-cooked meal, and you suddenly realize you forgot to buy certain ingredients, especially herbs that can add spice to your dish? Making that trip back to the supermarket is time-consuming. If you love cooking, consider growing indoor herbal plants.
Some of the fresh herbs you can cultivate include bay laurel, rosemary, thyme, oregano, chives, and mint. You can also grow plants from cuttings, such as spring onions, so long as their roots are still intact. Some herbs best start as seeds, such as basil, chervil, and cilantro. Before you set out to grow herbal plants, make sure that they are pesticide-free.
Highlight or spotlight? Put windowsill plants that thrive any time of day.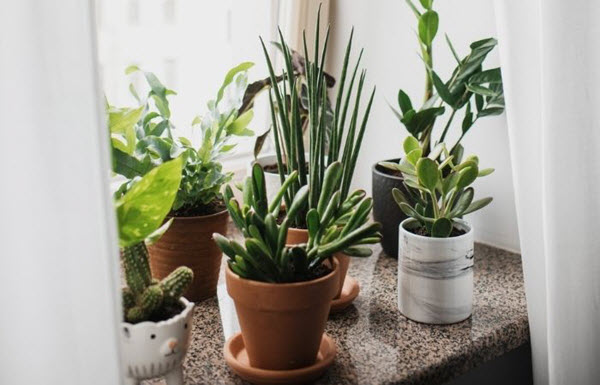 They say eyes are windows to the soul. If that's the case, then windows can be a great judge of character, especially when it comes to plants. Most condo windows are underutilized despite receiving a tremendous amount of sunlight good enough for plants to thrive.
If you have a south-facing window (i.e., windows that receive sunlight throughout the day), then you can spruce your windowsill with plants that love to party under the sun, such as cacti, jade plants, and geraniums. If it's north-facing (i.e., windows that receive a fair amount of light but tend to cast shade to a dark room), putting plants that seem to shy away, such as peace lilies, orchids, and flame violets, will still thrive on the spotlight.
Beautify your space with green furniture or energy-efficient appliances.
Investing in furniture that you love to look at and use puts a smile on your face any time of the day. Add life to your space by adding a terrarium, a low-maintenance plant that doesn't require watering regularly. For those who are just starting to appreciate plants but don't have the time and energy to actually take care of one, you can opt to buy stickers that simulate a garden-inspired look and put it anywhere you fancy.
Apart from choosing indoor plants, going green can also mean choosing energy-efficient and environmentally-friendly appliances. You can add grow lights to cultivate your herbs.
Go Green and Be Happy
Personalizing your space means filling it with things that make you happy. Recreate the natural ambiance, remove the clutter, and incorporate plants into your home. It can be a challenge, but being creative in the process of transforming your space into your personal garden adds up to your happiness meter. Having a green space is one of those life's simple pleasures where art and science combine to give you a relaxing and comforting stay.
Like this Article? Subscribe to Our Feed!