How to Create A Fairy Garden Outdoors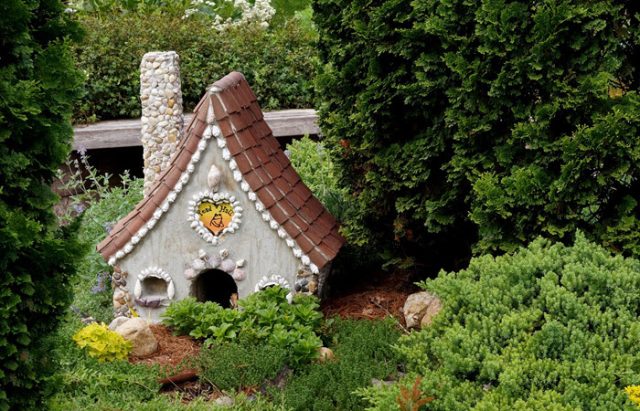 Despite what most people say, creating a fairy garden is surprisingly easy and you can do it by yourself or with the help of your kids. You can find fairy garden kits so you don't have to spend a lot of time looking for all the bells and whistles to make a perfect garden.
If you're not sure where to start, here's a quick guide on how to create a fairy garden outdoors.
Materials and Fairy Garden Accessories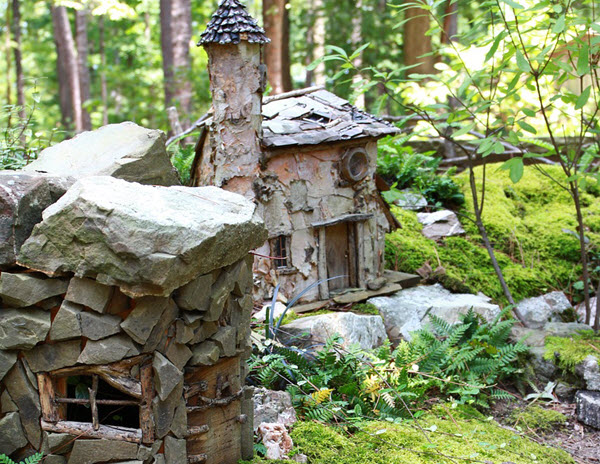 First, we need to collect all the materials and fairy garden accessories you'll need for your project.
The list includes:
Container with a drainage hole
High-quality potting soil
Plants (Irish Moss, Boxwood, Lithodora, living-rock plants)
Fairy Garden Accessories
Miniature furnitures like bark, twigs, and leaves
Pebbles
Fairy figurines
Decors
The Instructions
Plan the Design
A fairy garden is a make-believe concept which is why there is no limit to what you can do to it.
Start by sketching out the design on the potting soil using a stick. Decide where you will plant the tree and place the miniature bench, fountains, and other decorative items.
Start Planting
Remove excess potting soil from the container to plant the boxwood tree. You can use any type of plant you like.
While planting the tree, remember to keep an inch of space from the root of the tree to the rim of the pot. Tease the roots apart gently, plant the tree, and press the soil around the roots.
Now, plant the moss and other plants.
Start Adding the Pebbles, Stones, Furniture, and Decor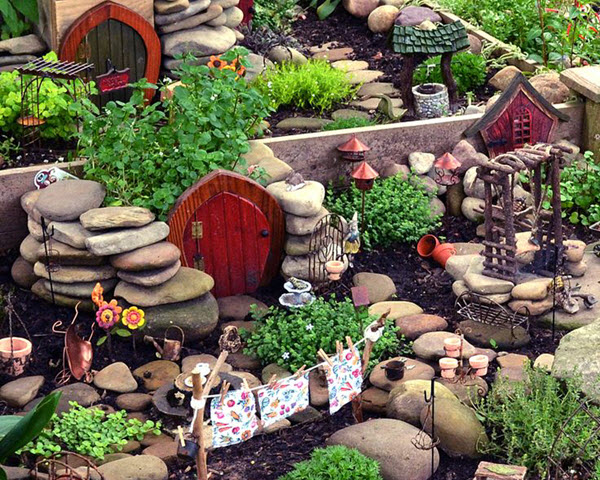 Make a path by littering small pebbles onto the soil. All the furniture should be natural. You can construct a mini bench using four sticks, a piece of bark, and a leaf. A small bird's nest can be used to mimic a Papasan chair. A tiny bench can also be made by stacking a bigger rock above two smaller rocks.
Add A Fairy House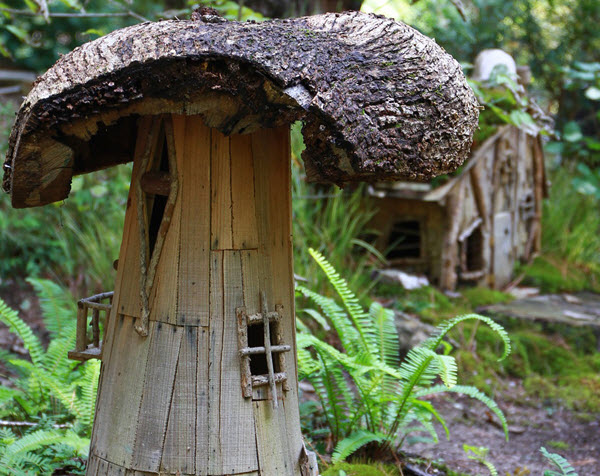 A fairy garden feels somewhat incomplete without a fairy house. It's not mandatory but if you want to include a fairy house in your garden, then make sure the house's walls are made from different materials.
The walls can be supported by placing twigs vertically outside and stacking small stones inside. Twigs or bark work great for a roof.
We recommend you only build three walls since an open fairy house will make it easy for you to decorate it.
You can use small stones or pebbles as "tiles" or a bark as a "wooden floor". You can use a leaf as a "carpet" inside the house, too.
To make the "beds", try using flat rocks and the flower petals or scraps of colored fabric can be the "sheets". You can consider building a playing area for the fairy children. You can make a swing from twigs, a string and a bit of fabric.
Fairy gardens look adorable and enthralling to kids. They also make good additions to your otherwise boring backyard garden.
So, what are you waiting for?