Four Tips On How To Choose The Best Credit Card For You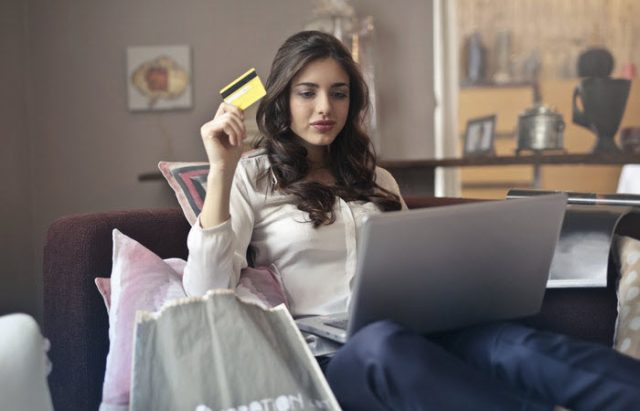 With so many banks and credit cards now available, it can be quite confusing how to choose the best credit card for you. But did you know? Credit cards are as different and unique as the people who use them. There are credit cards that match people who fly frequently, shop at certain stores, and so on. You can narrow down the perfect credit card for you with these simple steps:
Step One: Know Your Credit Score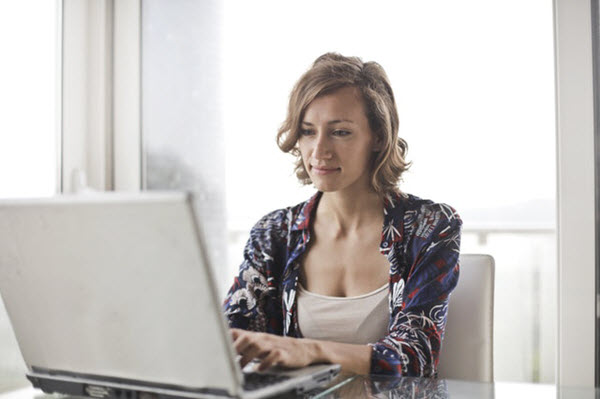 Nothing can put a damper on your credit card search like getting denied. Credit cards have minimum credit requirements you need to meet before your application gets approved. Depending on where your credit falls in the spectrum, this can limit your choices. Your FICO credit score is made up of several factors. It ranges from 300 to 850. A good credit level is 650 and above. You can get your free FICO score once a year from Annual Credit Report.com and monitor it through Credit Karma. When you know your credit score, it'll give you a good idea of the types of credit cards you can apply for.
See Also: 4 Ways to Start Building Great Credit
Step Two: Choose the Correct Card Type
There are several different types of credit cards available. You want to pick one that suits your lifestyle, so you get the most use out of it. Most credit cards fall into one of three broad categories:
Cards designed to help you fix or improve your credit score.
Cards that are designed to save you money on interest.
Cards that are designed to reward you for using it.
Cards to Help Improve or Fix Your Credit
If you have poor credit or if you've never had a credit card before, you'll start with this category. Secured cards are a popular choice to help rebuild your credit, and you can usually upgrade to a non-secured credit line after a year. You do pay a refundable deposit to open the card. Student cards are great for college students who are just starting to build their credit.
Cards to Save Money on Interest
If you plan on carrying a balance from month to month, you may want a card that saves you on interest. Try to find a card with a 0% APR introductory offer paired with a lower monthly interest rate. If you have a lot of debt, a balance transfer card can give you a small reprieve from interest while you pay down your balance.
Cards to Reward You for Using Them
If you plan to use your card on a regular basis and don't carry a balance from month to month, a rewards credit card is a good choice. You typically have to have very good credit to get these cards. They offer perks like cash back or points that you can redeem. These rewards add up when you use your card.
Step Three: Ask Questions to Narrow Your Choices Down
Now that you know where your credit is and what the broad credit categories are, it's time to ask yourself a few questions. They'll help you narrow your choices down even more.
Secured or Student Cards
1. Does this card allow for upgrades?
Make sure that whatever secured or student card you choose offers an upgrade. When your credit score reaches a certain point, you can upgrade to an unsecured card or a card with a better interest rate. It's easier to upgrade automatically with the same lender, and they don't all offer upgrades.
2. What fees will I pay?
Secured cards typically have a deposit amount ranging from $49 up to over $1,000. The average deposit is $200, and this is your line of credit. Most of them don't offer rewards, so make sure that you have no or a very low annual fee. The interest rates are higher as well so plan to pay your balance off each month.
3. Does the card report to all three credit bureaus?
The entire point of these types of cards is to help build your credit. They can only do this if they regularly report to all three credit bureaus. Look for one that reports to Experian, TransUnion, and Equifax.
Low Interest, Balance Transfer, or 0% APR Cards
1. Are there ongoing rewards?
Many cards that offer a 0% APR period also have ongoing rewards. It's a good idea to check and see if you'll get anything extra for using your card. A generous sign-up bonus is good too.
2. What's the interest rate and how long is the 0% APR?
Look for a card that has a 12 to 18 month 0% APR introductory offer. You also want to pay attention to the ongoing interest rate. If you plan to carry balances, you want this interest rate to be as long as possible.
3. Is there a balance transfer policy?
Many balance transfer cards require you to transfer any balances to the card within two months of the opening date. They also give you a set amount of time to pay the balance off before interest starts stacking up.
Rewards Cards
1. How do I usually spend money?
The goal is to match your spending habits with your rewards. This will help you maximize them. Some cards offer rotating categories when they give you a larger percentage back. Other cards give you a flat-rate reward.
2. How fast can I earn rewards?
Ideally, you want a card that can earn rewards at a quick rate. Look for a card with a higher percentage back. Also, pay attention to the amount you need to redeem your rewards and whether or not they expire.
Step Four: Choose Your Card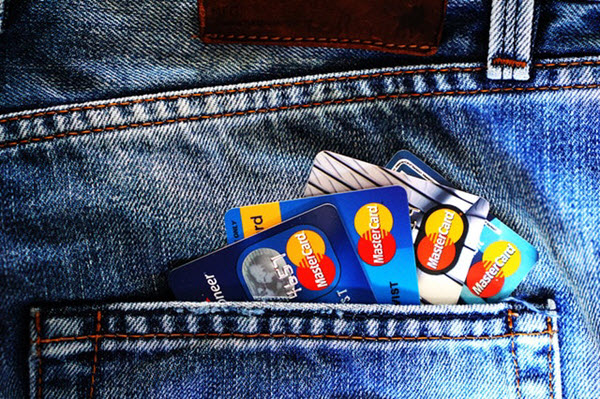 If you've matched a card to your lifestyle, congratulations. If not, here are a few final considerations that can help you get the most out of your card.
Secured or Student Cards
Automatic credit limit increases and upgrades
Deposit gains interest over the life of the card
Low Interest, Balance Transfer, or 0% APR Cards
Get additional tools like an online portal, debt payoff planner, and alerts
Waived or no late fees or penalties
Rewards Cards
Lower redemption amounts with flexible redemption options
No foreign transaction fees or expiration dates on rewards
See Also: 9 Valuable Credit Card Perks
Choosing a new credit card is a science, and we've given you a a step-by-step guide on how to choose the best credit card. Use your new card responsibly, and you'll be able to build your credit and enjoy the rewards.
Like this Article? Subscribe to Our Feed!
Life tips and life hacks for happiness and prosperity.