How Much Screen Time is Enough?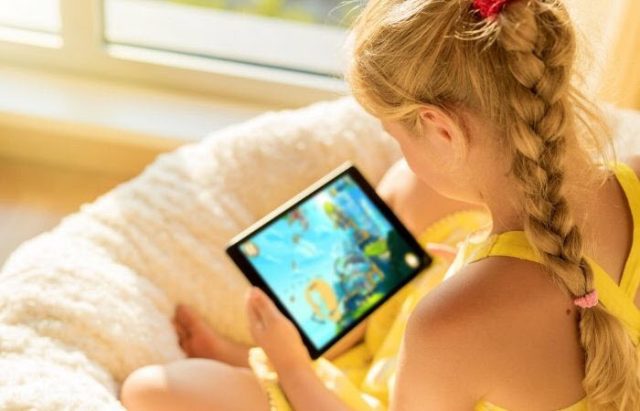 In the 21st century, it's unlikely you aren't addicted to technology. Although our reliance on technology serves many benefits, it can also present risks. In the digital era, it's no secret we need screens, but how much screen time is enough?
Are Kids More At Risk?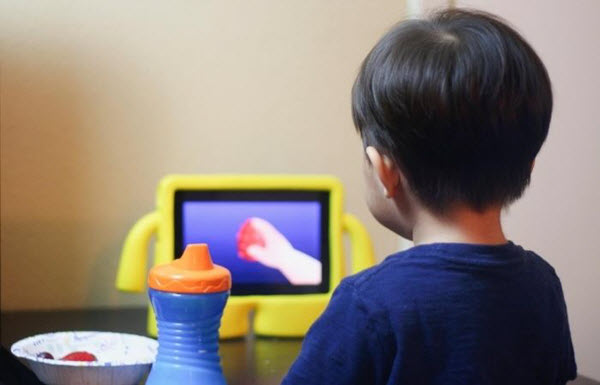 Too much screen time can collapse into developmental delays, depression, and prevent you from developing social skills.
For example, children under 2 years old who regularly watch at least 1 hour of television daily have been found to show an increased risk of cognitive, language, and motor delays. Additionally, children between 2 and 6 who commonly use screens may be more likely to develop emotional problems and experience family dysfunction. Even further, teens aged 13-18 and young adults aged 19-32 who spend long periods on social media exhibits higher rates of depression – and even a higher risk of suicide.
The Solution: Official Recommendations
As more knowledge on the dangers of prolonged screen time becomes available, the more parents worry. Today, 85% of parents are worried about the amount of time their kids spend online. To remedy, the American Academy of Pediatrics (AAP), WHO, and CDC have all given insights.
For children under 6 years old, the American Academy of Pediatrics suggests a 1-hour limit. On the contrary, WHO and CDC give children under 18 years old more leeway, recommending 2 hours or less of screen time.
Many experts have weighed in on the matter as well. Jocelyn Brewer, a psychologist who specializes in the concept of digital nutrition, believes, "It's not just about whether you consume any potential digital junk foods, but also your relationship to technology and the role it plays in your family life…. We want to avoid using screens to placate tantrums, just like we want to avoid eating 'treats' to calm emotional storms." However, not all screens are all equal as they also provide a fleet of benefits.
The Need For Screens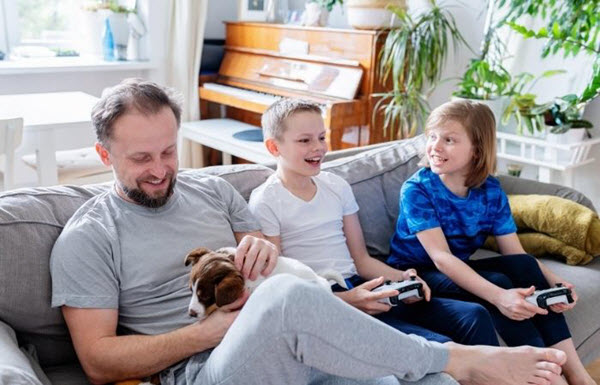 As previously stated, screen time can create many positive outcomes. For example, technology can assist users in connecting with like-minded peers. Moreover, technology can help users explore their interests and hobbies on a wider scale. For example, kids can explore their passion for sports through use of video games. Furthermore, people can use technology to keep in touch with their family and friends.
The reason television has shown more negative effects than gaming or computer use is because children aren't actively engaged. For the youngest children, sharing screen time with family members (and talking about what they see) is the key to making screen time more active.
Take it from Diana Graber, the Founder of Cyber Civics & Cyberwise, "One can either be 'participant' or 'consumer' when it comes to screen time… not all screen time is 'bad.'" Graber is also the author of Raising Humans In A Digital World.
How To Get The Best Out Of Screen Time
From 2015 to 2019, children's daily use of computers for homework nearly doubled. As a result, it's crucial to steer children in the right direction when navigating the internet.
For starters, keep screens out of the bedroom. A private television can lead to more screen time and sleep problems. Keeping computers and televisions in shared spaces not only promotes communal living, but makes kids more likely to keep up safe habits – and parents more likely to notice negative interactions.
More along these lines, talk with your child about what's on the internet. Even with parental controls, something will likely slip through the cracks. Setting up parental controls can help you control what your child has access to and monitor their activity. It is also easy to do as most technology has easy-to-use features that can help.
Simply directing your child's devices to the kid-friendly version of popular sites can make a huge difference. Furthermore, talking with your child about what they see online, and why some of what they see may be wrong, can reduce the impact of negative content.
As Sherry Skyler Kelly, the founder of PositiviTeens, said, "You and your kids can access a variety of information, but you need to choose wisely and be a discerning and smart consumer of the online products and services." Knowing this, consider designating screen-free times to your child – like meals, bedtime, and one night per week. You can also ensure time is set aside for exercise, family, and other valuable activities. This way, you can set expectations for screen time that fits your family's needs.
Remember, not all screen time is equal. Growing evidence proves that how children use technology is far more important than how much time they spend on screens. As most things, screen time is most beneficial when used in moderation. For more information on getting the most out of screen time , take a look at the infographic below.
Please include attribution to https://www.ubreakifix.com with this graphic.
Like this Article? Subscribe to Our Feed!
Brian Wallace is the Founder and President of NowSourcing, an industry leading infographic design agency based in Louisville, KY and Cincinnati, OH which works with companies that range from startups to Fortune 500s. Brian also runs #LinkedInLocal events nationwide, and hosts the Next Action Podcast. Brian has been named a Google Small Business Advisor for 2016-present and joined the SXSW Advisory Board in 2019.