How Far Back Do They Check Your Bank Records When You File Bankruptcy?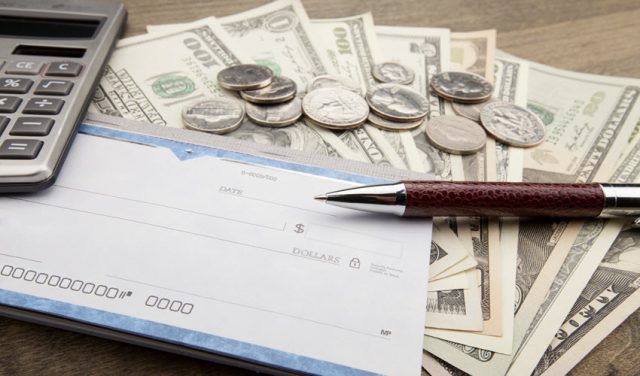 After you file bankruptcy, it stays on your financial records for seven years in the vast majority of cases. During this time, you'll be barred from obtaining any further loans or other lines of credit. Once the seven-year period is over, you'll be able to begin the process of rebuilding your credit history. When you first apply for a bankruptcy, banks and other financial institutions will typically check your bank records as far back as possible because they're looking for any assets that can be leveraged to help pay off your existing debts. These assets can include credit card accounts, outstanding private loans, mortgages and any other various debts that can be negotiated for reduced payments during a bankruptcy.
Banks and other lending institutions will also check any available records of assets that could qualify as exemptions under current bankruptcy laws. Common exemptions can include certain percentages of your savings accounts and current income. A financial professional assigned to review your bankruptcy case will also review at least the past two years of your filed tax returns for income verification and deductions you took under current tax laws. To make the process go as smoothly as possible, it's best to get all of your relevant financial documents organized well in advance. This step indicates you're making efforts in good faith to settle your debts and complete the bankruptcy process.
Under many states' bankruptcy laws, the courts will want to review three to six months of your financial records in addition to your past two years of tax returns. Be prepared to show additional records going back further because this request happens in a good number of cases. With both your tax returns and bank records, be sure that all information you provide is complete and accurate. Answer all questions truthfully because lying or omitting information in bankruptcy court carries stiff penalties in most states. Acting in good faith and cooperating with the bankruptcy courts will only help you in the process of getting your outstanding debts discharged or at least reduced in instances where a discharge isn't possible. It's also essential to retain an experienced bankruptcy lawyer who has a good track record of winning these kinds of cases.
Like this Article? Subscribe to Our Feed!

I started Dumb Little Man so great authors, writers and bloggers could share their life "hacks" and tips for success with everyone. I hope you find something you like!