How Do I Change My iPad User Account?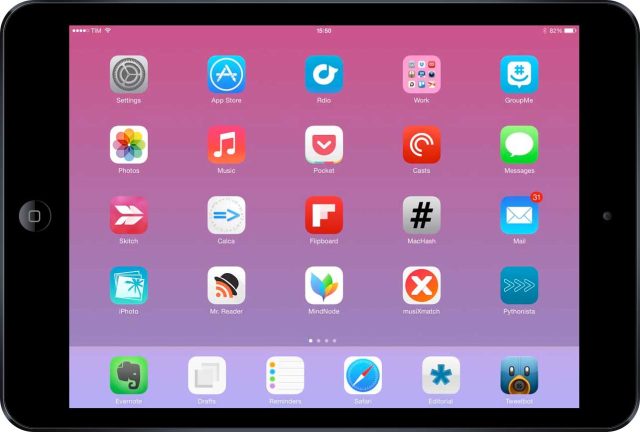 Many Apple products and services require users to sign up for the company's proprietary account system known as Apple ID. A single account can be used to access various services such as iTunes and iCloud, and users are free to create multiple Apple IDs if they wish to do so.
When it comes to using an iPad, users are normally able to store only one Apple ID; this conforms to Steve Jobs' vision of a single-user, highly personal mobile computing device. This does not mean, however, that an iPad is subject to being locked to a single Apple ID forever. Single accounts can be changed on the iPad, and a few clever apps allow multiple Apple IDs to be used simultaneously to a certain extent.
Changing an Apple ID on an iPad can be accomplished with the following steps:
Tap the Settings icon.
Find and select the iTunes and App Stores menu item on the sidebar to the left of the screen; the current Apple ID will be displayed.
Tapping the Apple ID will bring up four options. Choose "Sign Out."
Empty fields for a new Apple ID and password will appear. The iOS will handle the linking and association of the iPad.
The steps above should be applied to the iCloud menu item on the sidebar as well, although the option is labeled "Account" instead of Apple ID.
It is important to remember that if a Mac desktop or MacBook portable computer is being used to sync with the iPad, the new Apple ID should be set up on the iTunes and iCloud application on that machine as well. In this case, the process is very similar to the one described above for iOS.
If an iPad is being sold or given to a different user, it is a good idea to perform a reset:
Tap the Settings icon.
Find the General option and then tap Reset, followed by Erase All Content and Settings.
The reset operation takes about a minute to complete.
Apps such as Quickoffice Connect, TweetDeck for Twitter, and Friendly for Facebook have been developed with multiple iPad users in mind. The most powerful app in this regard is Switch, a Web browser that allows multiple users to share an iPad while keeping their personal settings, bookmarks and browsing history protected with their own passwords.
Like this Article? Subscribe to Our Feed!

I started Dumb Little Man so great authors, writers and bloggers could share their life "hacks" and tips for success with everyone. I hope you find something you like!