13 Home Organization Hacks & Home Declutter Tips with Lifewit
There are several motives to get organized. Perhaps you're tired of losing your keys and finding a pair of socks. Perhaps the physical clutter is manifesting emotionally, leading you to feel upset. Decluttering can be beneficial to one's mental health. According to a recent poll of homes, 44 percent of people suffer 'mess-stress' at least weekly, and 72 percent of 'naturally tidy' persons have experienced stress from an untidy house during the pandemic. Organizing every corner in your house may appear to be an impossible and tiresome task, but with the appropriate plan and strategy, your entire home may become nice and tidy within a span of just a few hours. And definitely you have to give it enough time to complete this task. However, in this organization home task, do not put too much pressure on yourself to complete cleaning and make your house orderly as soon as possible. Instead, enjoy the process and know that at the end of it, you will have a wonderfully ordered  and beautifully fragrant home.
Before beginning any large-scale organizing effort, start by making a list of every space in your home, as well as each location to arrange within that room or entire house. As an example: The primary bedroom features a wardrobe, an end table, and a vanity. And a kitchen should feature a utensil drawer, a pantry, and a drawer for pots and pans. Once you have once created a list of the spaces available in your house, you can dive into the process and start new steps.
We have created a detailed list of things you can do to make your home organized and everything perfectly sorted and remove the decluttering as it might help you declutter your mind as well from unwanted and unnecessary stuff.
Tips For a Perfectly Organized Place
So, here are enlisted some of tips and tricks with help of which you can get your home organized and declutter:
 1. Allocate a Certain Amount of Time – Mess Requires Hours to Clean
Begin your home organization journey by devoting some time each day that fits into your regular routine; it might be five, ten, or thirty minutes. Setting a timer and putting down your phone helps to keep distractions away and allows you to go around the area quickly.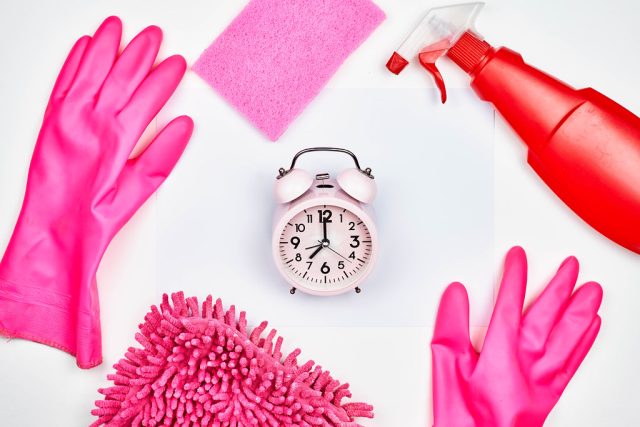 'Make a strategy that you will stick to,' suggests the interior designers. 'Sit down and think about how you are going to handle your house organization; choose the day and time you would want to complete this task. It would also be excellent to include some attainable and reasonable targets — for example, schedule 20-30 minutes to clear up a single drawer.
This tip totally works not just in cleaning your home but also in various aspects of your life. You have to let your mind fully engage in an activity for a certain period of time
2. Make a list of Everything Included In your House – Yes, Every Single Thing
Decluttering and organizing may appear daunting at first, but the more you do it, the simpler it becomes. Begin by making a list of the rooms and prioritizing those that you use the most or that bring you the most problems. Then, within that room, repeat the process.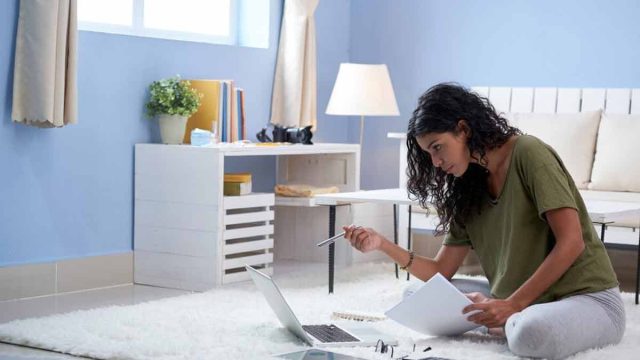 Decluttering is a journey and long process, not a sprint. Everything becomes simpler and easy-peasy when you break it down into chunks and do little by little and frequently than attempt to complete cleaning and organizing all at once and you are probably to lose drive halfway through the process. The process will appear worse before it improves, but if you take before and after shots, you will be able to show the incredible improvement you have achieved.
 3. Ask for help – You Can not Do Everything On Your Own, Can You?
Setting oneself the goal of decluttering your house might be challenging if you are new to organizing. Take comfort in knowing that you can ask your close relatives and your friends to assist you in completing this no-so-tedious task. Because your friends will not have the same attachment to goods as you do, this decluttering strategy may help you disconnect yourself from those items, which will eventually speed up the road to a clutter-free house.
What you possibly could not throw away because of your emotional attachment with your past belongings, you could easily help you get rid of them.
4. Donation and rubbish bags
Once you have identified the objects and items that no longer serve you, put them in a donation, up-cycle, repair, or sell bag. It is critical that your contribution bag exits the house. You may sell unwanted goods online, donate them to people in need, upcycle or fix older pieces to make them current and trendy (heard about DIYs – YouTube Tutorials always come handy), or safely discard your stuff. Before you begin, you should always have three bags ready: Donate, Recycle, and Rubbish.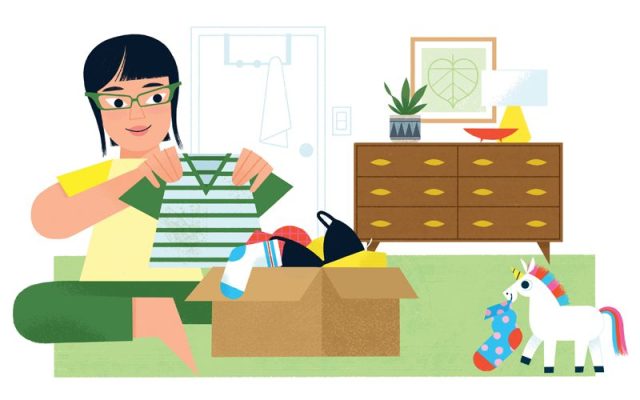 Remove your decluttered goods from the area and store them in the car (if feasible) or at the front entrance. Your decluttered items and objects should be donated, recycled, or tipped as soon as feasible to you.
5. Make new storage places
Decluttering is more than simply tossing things away; it is about finding ways to organize and store anything you wish to keep. So, ask yourself, "Is my home's storage optimized?" The solution to this query might range from rethinking the fittings in a walk-in closet so that it is more efficient and can fit more in, to utilizing previously unutilized locations, such as beneath a bed. In any case, you'll need to hunt for innovative storage solutions to keep the clutter under control. The ideal storage is organized in subject groups – for example, all out-of-season garments in one area – and is clearly identifiable: marked or see-through for easy identification.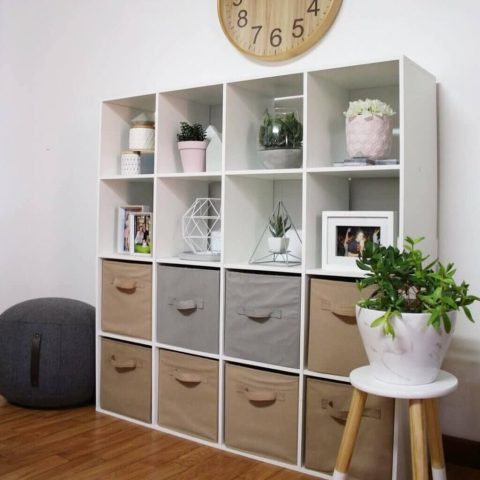 For storing clothes, lifewit large capacity clothes storage bag is the best option.
Stackable boxes, vacuum-pack bags, and furniture that serves as storage, such as an ottoman with a lift-up lid, are all must-haves. Remember that caps or coverings provide better protection from dust, grime, and vermin than open storage. When space is limited, it is critical to be creative with storage.  Have you ever visited a tiny cafe that has a perfect ambiance? The owners have played really well with the space and used the creative site of their mind.
6. Think Vertical and Create Space
Thinking vertically and utilizing places you would not normally consider, such as wall-mounted or over-the-door storage, frees up room on shelves and in cupboards. You can use the lifewit drawer underwear organizer to store your panties.
7. Arrange your kitchen
Before you do anything else, open all of the cabinets of your kitchen and take a thorough look inside. Why? Many people begin arranging a kitchen by emptying the cupboards and placing everything on the counters. This will most likely fill the area faster than you anticipate. Instead, look around your kitchen and consider what you have on hand. Arrange your kitchen like a store by rearranging your cabinets so that things with the shortest use-by dates are at the front and items with longer durations are at the back.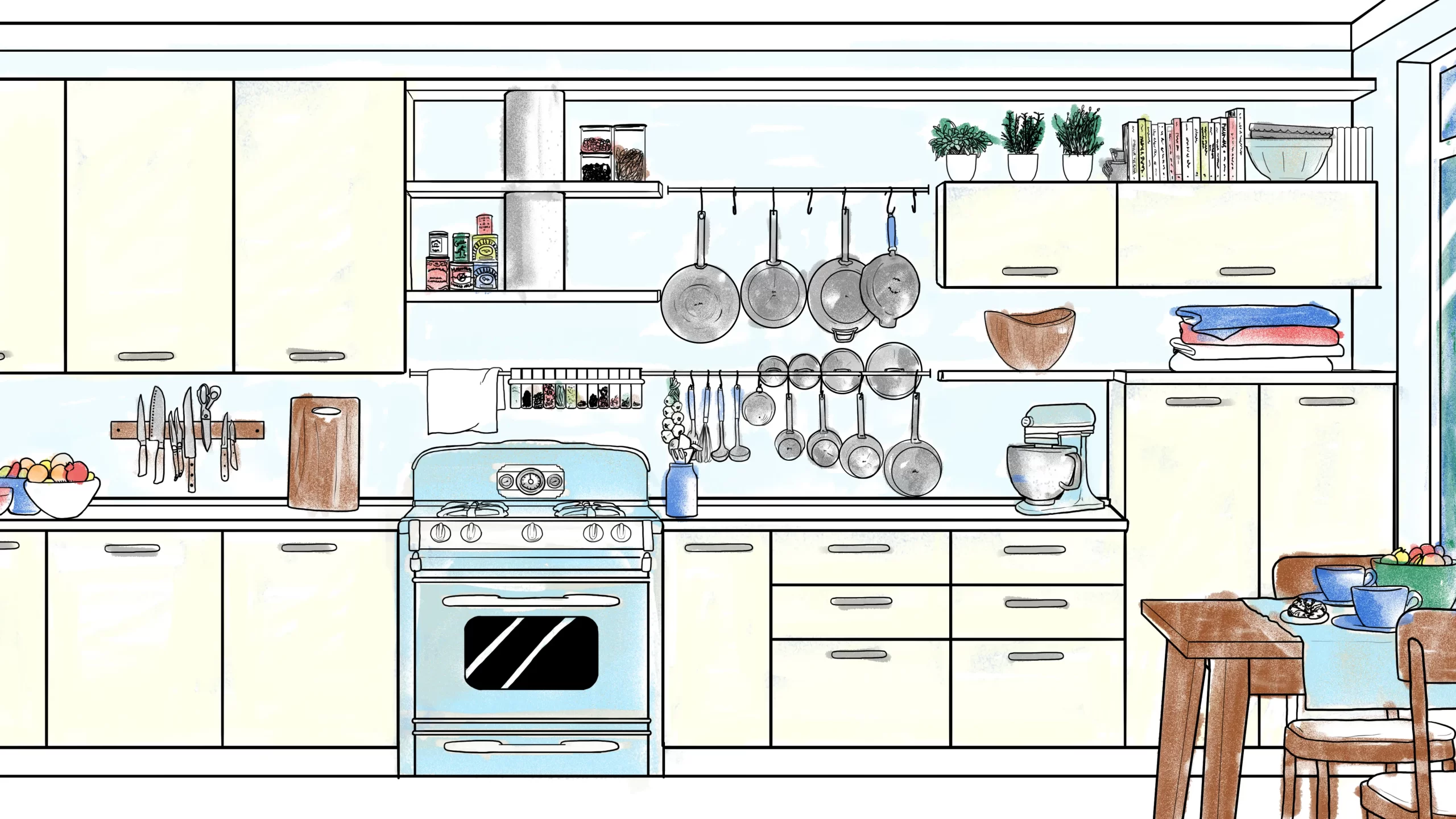 Put the new things in the back of the store when you go shopping. And, if you come across food that is due to expire but you can not use it, remember to donate it to a food bank. The best approach to clean and organize kitchen drawers and cabinets is to empty them onto a clear, level surface and set aside items you no longer want. After vacuuming and wiping down the drawers, improve the kitchen storage ideas within them to guarantee that clutter does not reoccur.
8. Organize bathroom and laundry space
We all are aware of the things that have used most of our washroom space. Half-used shampoo and conditioner, soap dispensers, toothpastes, and shower gel, not to mention expired pharmaceuticals, may quickly accumulate in bathrooms, while old towels tend to languish at the back of a linen cupboard for years.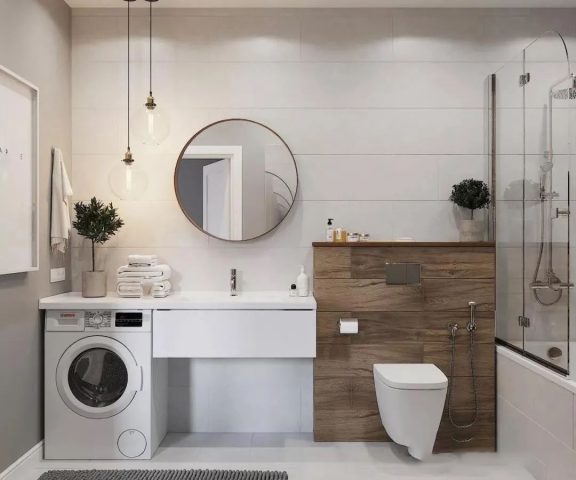 The medication cabinet always seems to go unnoticed. It is critical to check the dates on all the medicine and when they expire, dispose of them off. The last thing you want is to have a sick child and not be able to find the correct treatment, or worse, to find out-of-date medicine that could make your child's condition worse. It is recommended to maintain this stocked with all of the necessities and to go through it every three months. But do not overdo it.
Sun and bug bite cream frequently expires before it is completely used. As family life is so hectic, bathrooms and laundry rooms frequently become disorganized. Having the necessary items on hand makes this process easier. Store everything in the cupboards so that it is visible when you open them. When it comes to young children's clothes, stain remover is vital, but if they ever color on the walls, toothpaste and elbow grease is the way to go.
9. Buying new items
Every new thing and item should be carefully considered. Bringing in new goods can feel paradoxical. How do you arrange and manage your mess if you constantly bring in new items? According to interior designers, every new thing that enters your home should be thought about carefully: Consider each new thing you bring into your home carefully. It is so easy to give in to impulse purchases, but try to resist if you can.
10. Do not Wait for Spring Cleaning Season
When it comes to thoroughly cleaning your house, most people consider that it is precisely done in the spring season. Do you really think that having been waiting for a whole year to declutter your house of unnecessary and unwanted things can easily be complete in just one short span of spring.
It is recommended not to wait for the spring season only, and do thorough cleaning in every season. Once you deliver the habit of keeping your house organized, the cleaning process would not feel any tiresome and time taking.
11. Make Your Bed Every Single Morning
We kid you not – making your bed in the morning is not only a perfect tip for an organized space but also makes you a responsible person in life. Do you really think if someone cannot even make his/her bed in the morning can really sort their life out.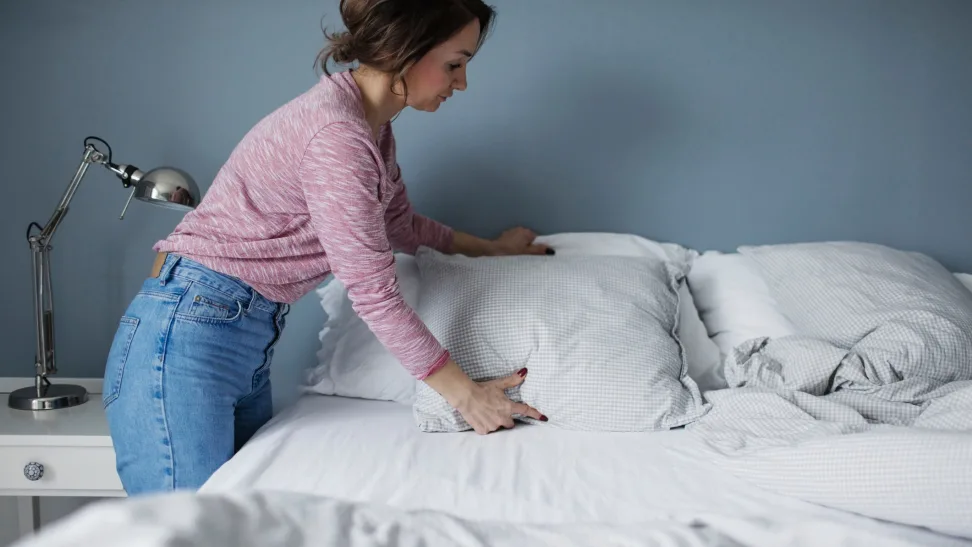 Become an organized person, and start your mornings with making your bed first.
12. Keep Unnecessary Cushions in the Cabinet
Though a lot of people like to have many cushions on their sofas, and that can also make your space look disorganized. You can keep unwanted cushions in the drawers, and make space for people. Whenever you feel like changing the look of the place, you can always take them out and mix things up. Sounds interesting? Try out this hack.
Get an Opinion of Your Friend or a Relative – Second Opinions are Helpful in This Regard
Our place is dear to us, and that is why we tend to decorate and organize it in our own likings. But sometimes, taking second opinions are good to get an idea how your place looks to an outsider.
Things that you feel are adding color and vibe to your place are only an unwanted item for an outsider.
13. Do Not Multitask
We would suggest – just say no to multitasking. Multitasking has never been a good option in any aspect of life. When you try to do multiple things at the same time, it only takes more time to get things done.
Conclusion
Organizing your home and decluttering the place from unwanted stuff is not an easy-peasy task. However, there are many things you can do to declutter easily. We have created a huge list of tips and tricks that you can consider while organizing your home. How many of these tricks have you already used? Have you developed the habit of doing them consistently so that your house always looks organized and tidy.