Tips for Finding a New Hobby to Relieve Stress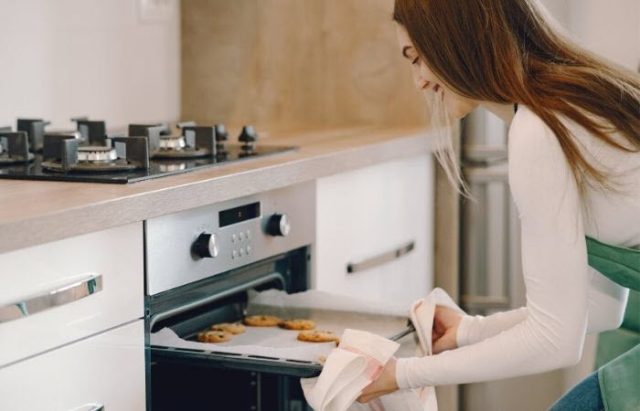 If you're like most people, you're probably feeling pretty stressed right now. A global pandemic, political unrest, and personal stressors are taking their toll on people all over the world. You might be juggling lots of responsibilities and just trying to keep your head above water.
At times like these, everybody needs a hobby. Having something you can do for fun is a great way to reduce stress and keep your mind occupied. If, like most people, you're stuck at home right now, then finding something fun and relaxing to fill the hours is a must.
But what kind of hobby should you choose? There are so many options! Here are some suggestions if you're not sure what to pick up next.
Writing is a Good Way to Decompress and Be Creative
Grabbing a notebook or laptop and writing is a great way to reduce your stress. You can write about anything you want! Why not get started on that novel idea? Or try your hand at a screenplay, perhaps? The only limit is your imagination.
Even journaling can be a great hobby. Writing can help you decompress and deal with stress or anxiety. Best of all, it's basically free! Hobbies can get expensive quickly, but writing won't cost more than a few notebooks and pens.
You don't even have to share what you write if you don't want to. But there are lots of opportunities online for sharing your work and connecting with like-minded people. Writing as a hobby can be a stepping stone to so much more!
Turn a Hobby Into a Side Gig to Earn Extra Cash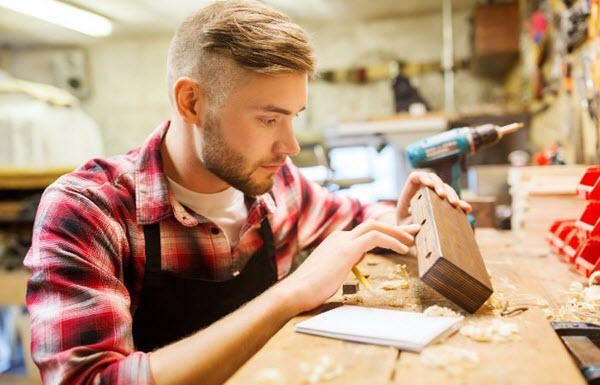 Lots of people are struggling financially right now. It's extremely stressful to be unemployed, underemployed, or receiving unemployment. If you're having trouble making ends meet or you could just use some extra cash, you might want to consider turning one of your existing hobbies into a side gig.
Do you knit, bake, draw, or enjoy woodworking? If so, then you're probably always thinking of what to do with your creations. You can't keep them all and your family probably already has enough hats. Why not sell what you make? You'll find good homes for these special items, make people happy, and cover your costs (and then some). It's a win-win!
If you do decide to turn your hobbies into a side gig, just remember to stay organized. You'll have to pay taxes on what you earn, and no one will be withholding it for you. Do a little research before you get started.
Learning an Instrument Is Another Great Stress Reducer
Listening to music is a great way to reduce stress—and so is playing it. Studies have shown that listening to music for half an hour per day can lower your blood pressure and help control anxiety and stress.
Learning to play an instrument is both challenging and fulfilling. You have so many options to pick from, from the tiny harmonica to the giant upright bass. Plus, you'll be able to impress your friends and family someday with your musical talent.
Indoor or Outdoor Gardening Is Great Hobby for Stress Reduction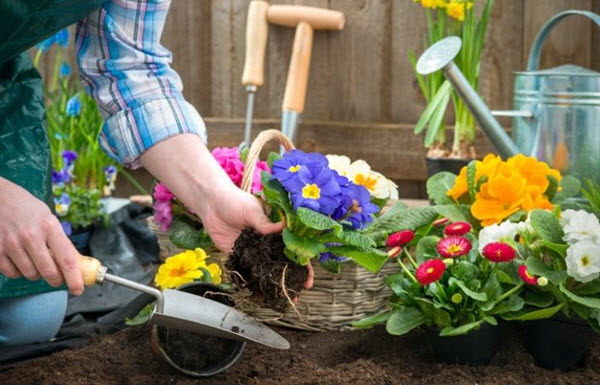 One of the most satisfying things in life is helping something grow. Gardening is a great hobby that takes dedication but offers great rewards. Not only does it help to reduce stress, but you'll be able to harvest what you grow, or at least enjoy the aesthetics.
You can garden in almost any space, as long as you choose the right plants. Indoor gardening might be more limited, but there are still lots of plants that thrive inside. Sometimes, the hardest part of gardening is choosing your plants! Start with something easy and work your way up to pickier plants.
Get Crafty and Channel Your Creativity
Do you like to work with your hands? Why not get crafty and create projects you can use in your everyday life? Hobbies like knitting, crocheting, sewing, and sculpting allow you to make something from scratch that you can use yourself or give as gifts.
Craft-based hobbies are great stress-busters and give you the satisfaction of making something with your own hands. Your friends and family will love thoughtful gifts you make just for them!
Try Out Different Things
Hobbies are deeply personal and everyone has different interests. It can take some time to find a hobby that clicks. Take some time to try different things out before you buy lots of materials or get too involved. There's nothing worse than being stuck with canvases or yarn you're never going to use.
And remember, your hobby should ease your stress, not cause more! Have fun with it. Explore. Create.