7 Hair and Makeup Looks to Try This Week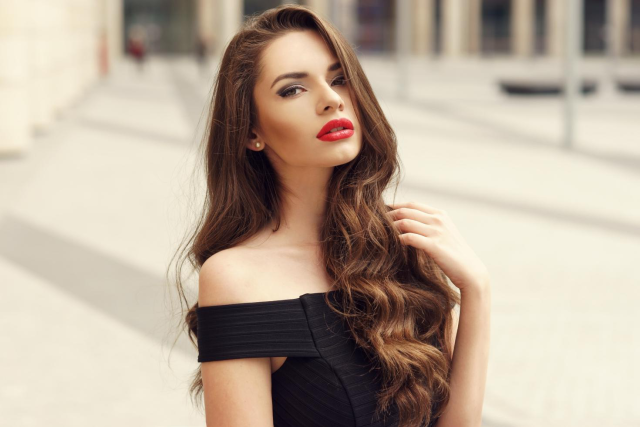 Looking good every day doesn't have to be hard. You just have to plan and think ahead so you wouldn't have to rush or feel stressed out each morning.
If this is your daily struggle, these 7 hair and makeup looks should do the trick.
Monday: Bronzed and slicked back hair
This is an easy look to wear on lazy Mondays. It's easy to do and can cut down your prep time so you can have extra minutes for sleep.
You only need to even out your skin tone and define your eyebrows. For your eyes, choose a nude palette.
Pick up a white color using your eyeshadow brush and spread the color all over your lids. Follow up with the lightest tint of brown you can find. Choose a dark brown color and apply it on the folds to create a shadow.
Blend the colors until you get a gradient smooth finish. Match your eyes with a nude, matte lipstick.
For your hair, use a strong hold gel. Run a medium fine-toothed comb through the strands of your slightly damp hair and you're ready to roll.
See Also: 7 Easy Steps To Aging Skin Repair
Tuesday: Eyeliner and half-pulled back hair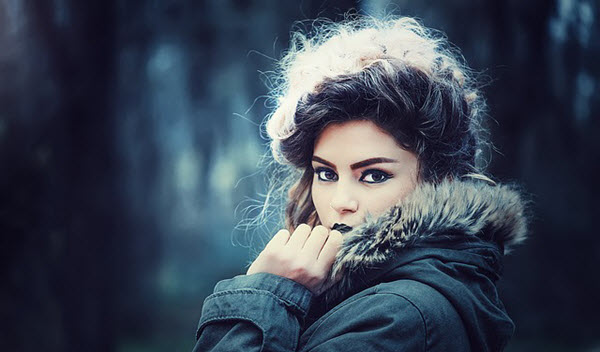 Busy Tuesdays call for an easy-to-do hair and makeup. Simply line your lids with an earth-toned eyeliner and fill your lips with a slightly pinkish shade of color.
Pull back half or your full crown and you're up and about.
Wednesday: Sultry eyes, red lips and soft curls
Mid-week calls for a little drama. It's a great time to dress up a little.
Get a sultry eye look by using a cream-based palette with pinks, peaches and oranges in it. Keep your eyes very subtle.
For your lips, go for a burgundy shade and use the hot barrel hair tool to give your strands a little curl.
Thursday: Orange-tinted lips with a low messy bun
Thursdays call for daintiness. The key to this look is to get your complexion right so make sure you use your skin lightening cream religiously to knock out this look every time.
Do your eyebrows very lightly. You may choose not to put anything on your eyes or just stick to your peaches if you want to have some color on them.
Put on a light orange-tinted lipstick and tie your hair to a messy full bun near your nape.
Friday: Smoky eyes and blow dried hair
Get ready to move from work to the club on a Friday night with this look. Take out your smoky eye palette and pick out onyx and dark purple hues.
You can wear full colors or do a gradient. Just remember to keep it subtle for day wear. You can always strike it up a notch higher before you hit the club.
Pair with nude lipstick and you're good to rock!
Saturday: Baby blue eyes and chain headbands
Play it up a little over the weekend. Use baby blue color for your eyelids and a hint of peach for your lips and cheeks.
Put on your chain headband. For a full goddess effect, use a silver one or pick up a headband with pearls. This combination is one of the best hair and makeup looks you can use for Saturdays.
Sunday: No makeup and wash-and-wear hair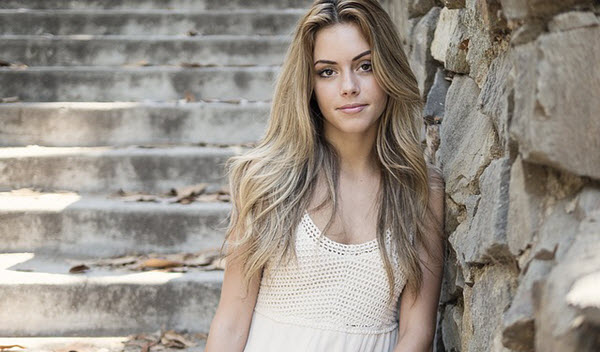 Choose to go completely makeup free on a Sunday or just choose a BB cream to perfect your complexion. A pop of lip color or a neon green or blue eyeliner also wouldn't hurt.
See Also: 6 Vitamin-Packed Smoothie Recipes for Glowing Skin 
Conclusion
There are tons of ways to do you hair and makeup looks. However, since most of us don't have too much time to think about what to wear every single day, it's a good idea if you can think ahead of time and plan your looks for the week.
Like this Article? Subscribe to Our Feed!
Lisiana is a renowned independent researcher and is studying the impact of technology in the beauty industry. She is passionate about beauty, makeup, fashion, fitness, health and skincare industry. She holds a Ph.D. in beauty and has been writing on beauty and skin care related topics from past 10 years.