6 Reasons Why A Groom Barbershop Is The Best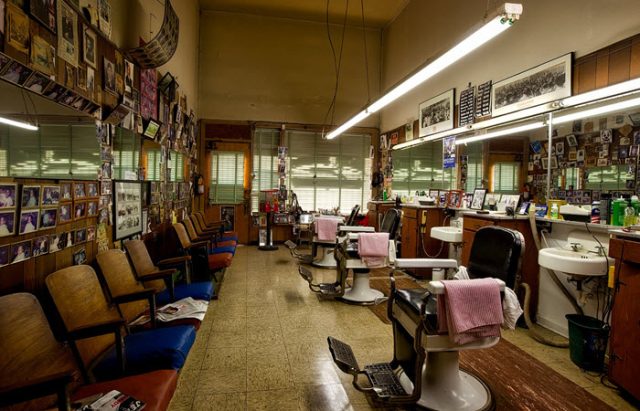 Somewhere along the way with all these discount chop shops and chain salons, we lost the importance of a traditional groom barbershop. Decades back, your barber shop used to be more than a mere haircut and shave. It was a place where men could let their guard down, discuss worldly issues and their problems, and communicate with friends. Your barber used to be part craftsman and part counselor. A barbershop was that special place where men could just be men talking openly about appearances, politics, and family.
This has not changed; they are still around.
Why Men Need a Groom Barbershop
It's important for every man to have his own man cave, as well as a place he can be himself. What better place than an original barbershop to relax amongst his friends.
Here are some reasons why every man has to have his own groom barbershop.
Your barber is trained and knowledgeable about men's hair cuts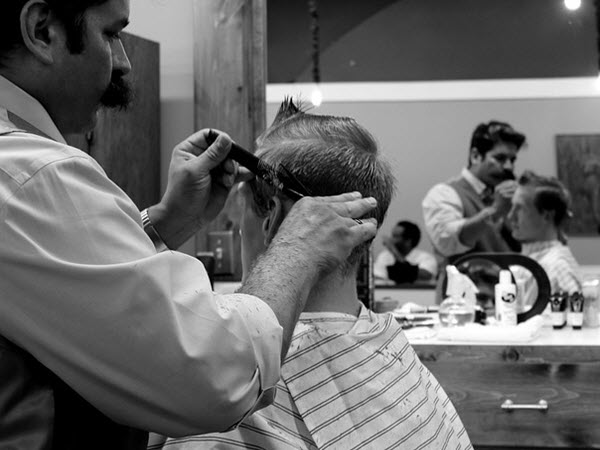 Your barber had training in how to use clippers to cut your hair, which is his main tool. He is also knowledgeable in the different hairstyles that make men feel manly. They understand what you would like for that special occasion, and the atmosphere is normally cozy and warm.
It is the perfect place to take your dad, your son, or your friends. You will meet other men and they will also become your friends. It's a relaxing outing and a great way to spend your day.
It's an excellent place to bond with other men
Barbers are very interesting people with fascinating stories they may share. This helps in puting you at ease and opening up to join in on conversations about family, sports, cars, and politics.
Some of the men may relax with a newspaper and discuss all the current events. Meanwhile, there are lots of teasing, laughter and joking with everyone involved. It's normally a mixture of men of all ages — from young, middle-aged and old, as well as your barbers who join in the fun and discussions.
Life is such a hustle and people don't have the time anymore to have a conversation with each other about everyday happenings. This is where barbershops make a difference. Vigorous discussions may suddenly crop up and engage everybody in the room.
So, if you don't want to miss out on this specific experience, you should change your lifestyle today and look for your own neighborhood barbershop.
The experience of a great shave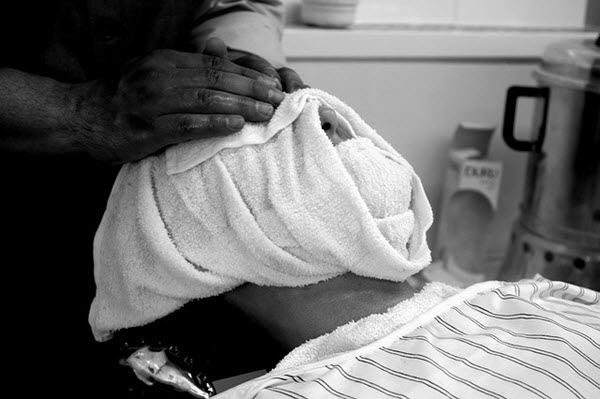 Most original barbershops still use their original single-blade razor for shaving you. You can't say you've lived if you haven't experienced this pleasurable great shave done by an experienced barber. Here's what you can expect:
You will recline back into your barber's chair and your barber will wrap a warm towel around your face. After this, he will massage your face with a cream to open and clean your pores. Then, more warm towels would be applied. By now you can expect to feel very relaxed.
Again, your face will be massaged with cream or cocoa butter in order to make your beard soft. Then a warm lather gets brushed onto your beard. Your barber will use his sharp razor to shave off your beard or according to your specifications.
Finishing off, another warm towel will be wrapped around your face, after which the final massage is done with a vanishing cream to soothe your face. Now didn't that sound like a soothing and relaxing experience?
This activity and experience is great for the bonding of father and son
It's important for you to have traditions where you and your father or son can bond together. Visiting your barber with either of the two or even with both is a tradition that every man in the family should experience.
There are fathers that visit their barber for years and introduced their sons and grandsons to the same barber and barber chair. This is the greatest traditional way for men in a family to bond together. If you don't already do this, it's never too late to start.
The experience of a barbershop can make you feel manlier
It's not something that you can pinpoint. It can be the combination of certain smells or that all-man atmosphere. It can be the awareness of tradition from being in the same barber shop as your father and his father's father. Whatever the reason, you can't help but note the manly swagger in your step as you walk out of the barbershop.
If you still haven't experienced it, then now is the time. Spoil yourself, your father or son, get out there, look for that familiar white and red striped barber pole and begin your own tradition.
Like this Article? Subscribe to Our Feed!

I am a freelance writer with enough passion to rule the world :-)