6 Pro Tips for Breezing Through Airport Security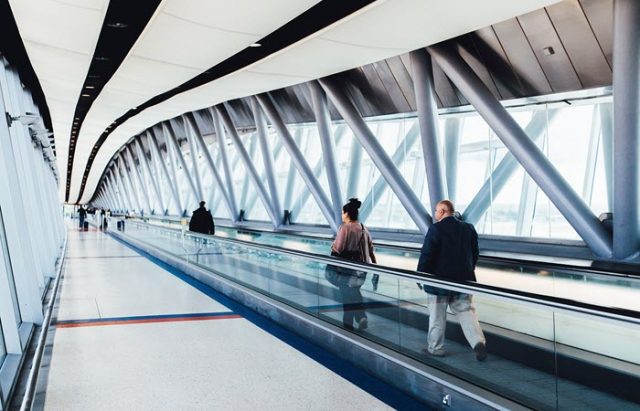 If you're like most people, the sight of an airport security line stretching all the way to the door makes your stomach drop.
In the past, you could show up a couple of hours before your flight and still have time to grab lunch before takeoff. Now, you're left daydreaming about chips and salsa while waiting in a standstill line.
While long airport lines are an annoyance when you're traveling for pleasure, they can be truly detrimental when you're flying for business. After all, you don't want to miss an important client meeting because you got held up in security. So what's going on, and how can you avoid the worst of it?
Waiting for Trouble
Lines are expanding for a number of reasons . People are flying more than ever before, security threats are at their most public, and problems within the Transportation Security Administration itself (including management, strategy, and staffing) have prevented an adequate response so far.
In spring 2016, TSA reported a shortage of labor and more intensive searches because of increased security risks, causing lines at airports around the country to swell. Some airports have gotten so frustrated with the agency that they're actually threatening to terminate their contracts and return their security procedures to private contractors. Lines that used to be unusually terrible have become routine, and rush hour at the airport today can take hours to navigate.
The bigger the airport, the worse the blockage seems. If you're flying out of LAX, take along a snack. This airport averages 40-minute waits, and the longest delays last nearly two and a half hours. Not everywhere is terrible, of course. Places like Palm Beach International and Tampa International in Florida whisk their travelers through security in about 10 minutes.
Still, that doesn't help someone flying between LAX and LaGuardia for business, so the question remains: What can savvy travelers do to avoid the longest lines?
Work Around Rush Hour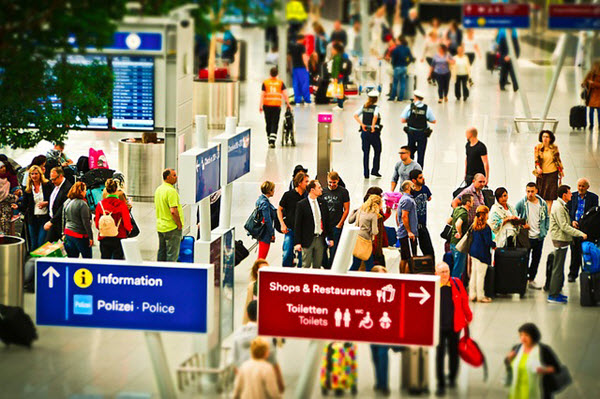 Friday afternoons are especially bad for airport security: Waits can double when business travelers head home and leisure travelers head out. Start your trip a day earlier, if possible, or grab dinner in your departure city before catching a later flight. With the lines as long as they are, you'll probably get home around the same time anyway.
Get Prechecked
Two primary programs exist for frequent travelers: TSA PreCheck and Global Entry. TSA PreCheck puts you in an expedited line that typically takes less than five minutes. One pass is good for five years and costs just $85. If you fly with any frequency, having one will make life much easier.
If business is across the pond, Global Entry is the way to go. Not only does it include all the benefits of TSA PreCheck, but it also lets international travelers skip most of the lines when returning to the country. Global Entry costs $100 — just a bit more than TSA PreCheck.
See Also: Things You Didn't Know That Occur While Traveling 
Lounge Around
No one ever accused airport terminals of being comfortable. However, an airport lounge can make any airport wait feel at least semicomfortable. Some premier credit cards offer lounge passes as perk to members, or you can purchase a one-day pass if you don't travel frequently enough to justify a long-term membership.
Go Against the Flow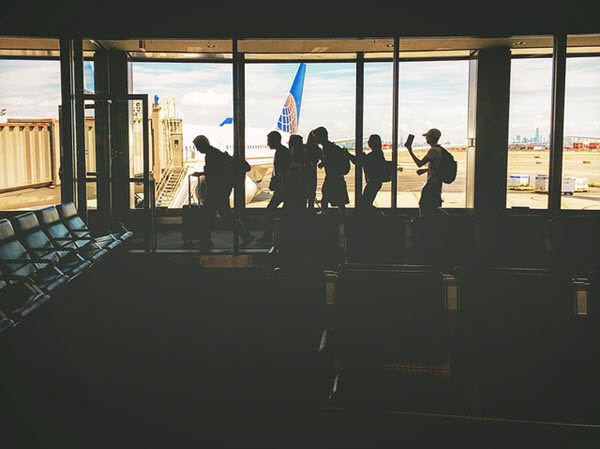 If you're near a major airport and a smaller one, see whether you can route through the smaller one. Long Island MacArthur Airport in Islip, New York, doesn't have all the amenities of JFK, but the security lines are significantly shorter on most days. It's probably not worth it to work out a complicated route just to go through a different airport, but if all else is equal, going small can save a lot of time.
Utilize Social Media
Airport Twitter feeds and crowdsourced sites like WhatsBusy are a godsend when it comes to dodging lines. If your local airport recommends arriving earlier today, listen. You never know when arriving an hour earlier could be the difference between a 30-minute and a 90-minute wait. And wouldn't you rather spend that extra hour sitting down?
See Also: Must-have Apps for Women Who Love to Travel Alone
Perfect Your Screening Routine
Frequent travelers should already have game plans for going through security, but it never hurts to evaluate your routine. Slip-on shoes, easy-open backpacks, and mostly empty pockets go a long way to ensure a smooth trip through the metal detector. If you're not sure whether something will be admissible as carry-on luggage, check online before your flight and save yourself the hassle.
You can't get rid of security lines entirely, but these steps can eliminate most of the headache and keep you sane before takeoff. Hopefully, things will return to normal soon, but until then, follow this advice to make your trips through security as short and simple as possible.