Gift Ideas for Father's Day: DLM's Top Picks for 2022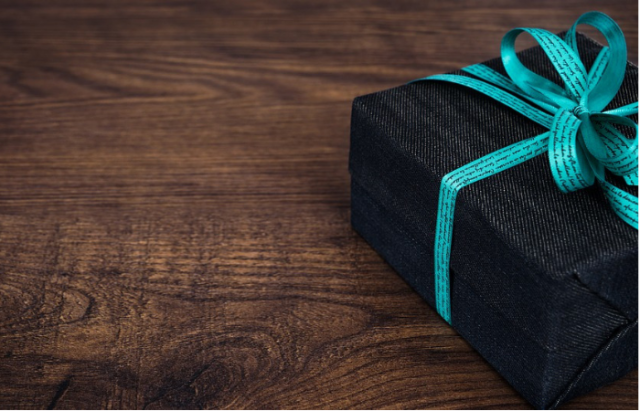 Still looking for the perfect gift ideas for Father's Day?
Finding the perfect gift for your dad is not as easy as what most people think. It's somehow more challenging to shop for the men in our lives. We know you want your gift to be extra special. So, with that in mind, we went ahead and compiled a list of really cool gifts you can give your dad this year.
Check out our awesome picks below.
Urban Legends Humor:
 Terribly Good Dad Jokes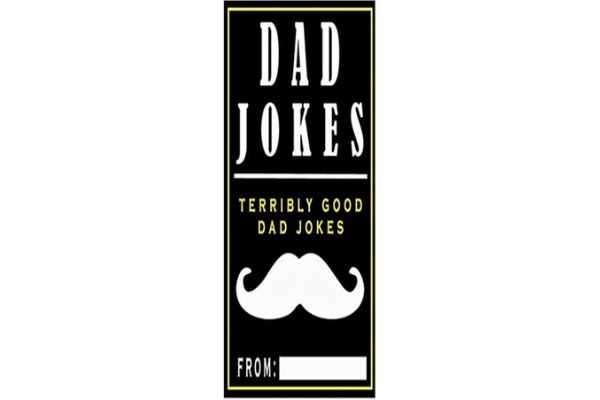 If your Dad has a healthy sense of humor, give him some new ammo with this Dad Joke book. The jokes are silly and fun. You'll surely look forward to hearing them!
Engraved Spoons:
Father's Day Gift Stamped Spoons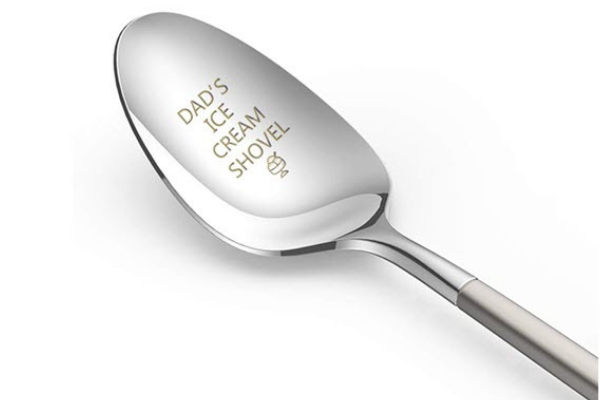 Is your dad into sweets? Give him this really nice spoon along with his favorite ice cream and his face will surely beam with happiness.
The spoon isn't just awesome for its engraved text but it's also thick and durable. It's strong enough to get a good serving of hard-frozen ice cream. Your next ice cream binge with Dad is sure to be extra fun and special.
Leather Wallet:
RFID Blocking Card Wallet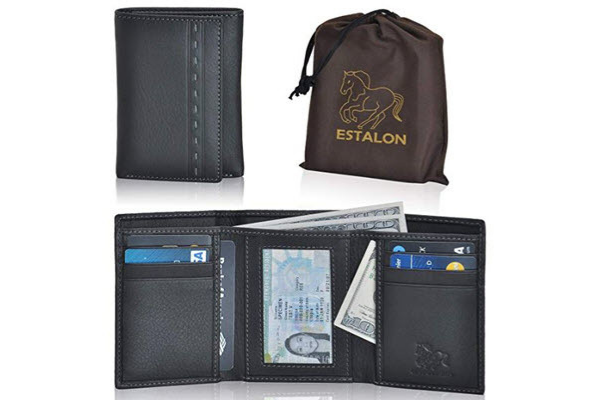 Made with 100% genuine leather, this wallet makes a fancy gift this father's day. It has RFID blocking to protect personal data. Plus, it also offers lots of storage slots.
Compression Leggings:
DRSKIN Men's Compression Dry Cool Sports Tights Pants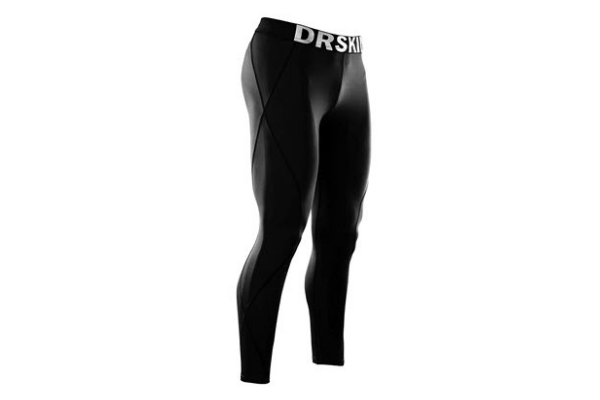 If your dad is the active type, he'll surely love this pair of compression leggings. It's made with 92% polyester and 8% spandex to provide that smooth and soft feel. It's really comfortable and it doesn't restrict movements.
Tool Pen:
ATECH Multifunction Pen 7 in 1 Tech Tool Pen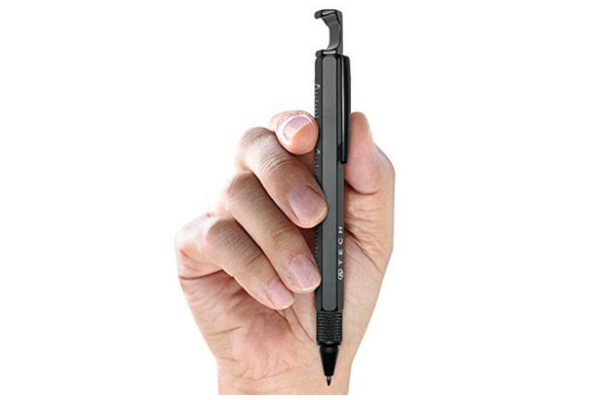 Dads love versatile tools and they'll surely love this multi-function pen. It can work as a pen, ruler, stylus, screw driver, bottle opener, and phone stand. It's a handy multi-function tool pen your dad can bring everywhere.
Coffee Grinder:
Quiseen One-Touch Electric Coffee Grinder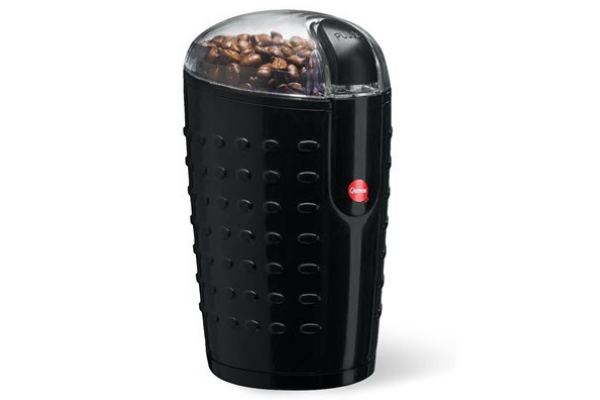 This electric grinder is super handy to have at home or the office. With a one-touch operation, it can process spices, grains, herbs, and coffee beans quickly and efficiently. It has a large capacity, too. It can yield a maximum of 7 cups of coffee.
Grooming Kit:
FULLLIGHT TECH Beard Kit for Men Grooming & Care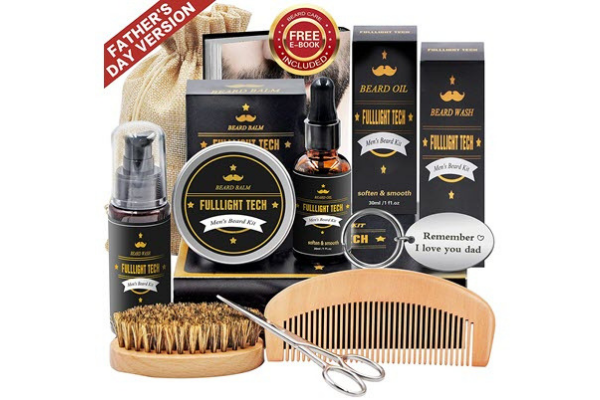 This kit has everything your dad needs to keep a well-groomed beard. Apart from the beard shampoo, balm, and oil, it also comes with a beard care e-book and a special key chain that says "Remember, I love you dad". It's a good way to show your dad how special he is.
Waterproof Bluetooth Speaker:
Vtin SoundHot Q1 Portable Bluetooth Speaker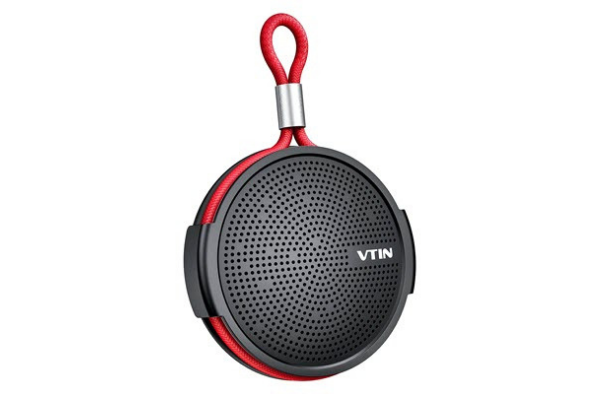 Delivering a crystal-clear stereo sound, this Bluetooth speaker won't disappoint. It offers 10 hours of playtime in 70% volume, thanks to its 1000mAh rechargeable battery. It's waterproof, too.
Wireless Earbuds:
Mpow Flame Bluetooth Headphones Sport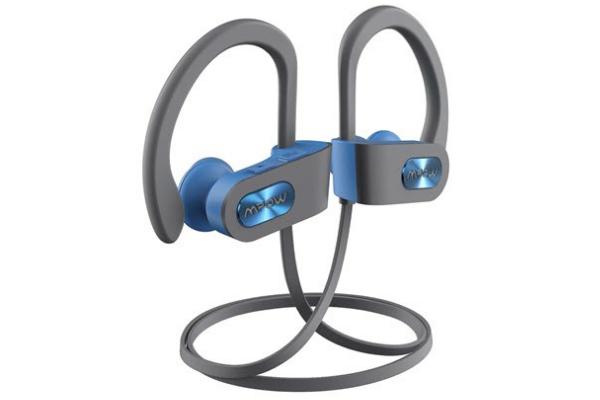 Mpow Flame Bluetooth Headphones Sport is another excellent option for dads who love music. It's sweat-proof and comfortable to wear even when working out. With a 9-hour battery life, it can keep you rocking throughout your morning tasks.
Padfolio:
Leathario Writing Pad Business Presentation Folder Portfolio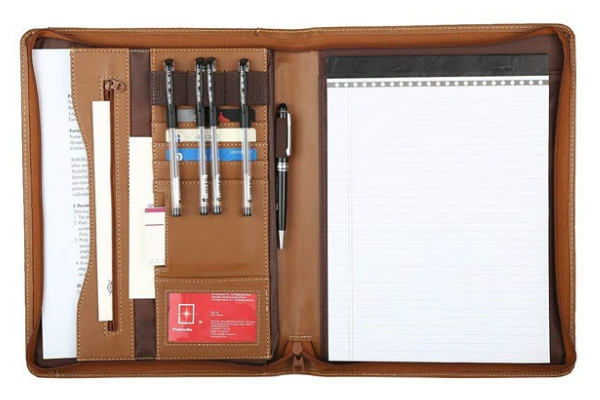 Leathario PU Leather Padfolio is quite versatile despite its minimalist design. It helps keep your business proposals as well as your notes neat and orderly, allowing easy access whether in interviews or business meetings.
Neck Tie Bars:
Jstyle 8 Pcs Tie Clips Set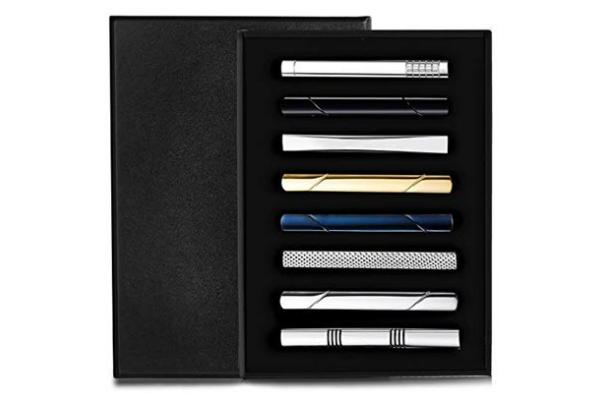 Jstyle 8 Pcs Tie Clips Set is definitely a nice gift for dad. It comes with 8 types of clips that go well with most colors. They are just the right size to work with common ties.
Grilling Set:
ROMANTICIST 20pc Stainless Steel BBQ Grill Tool Set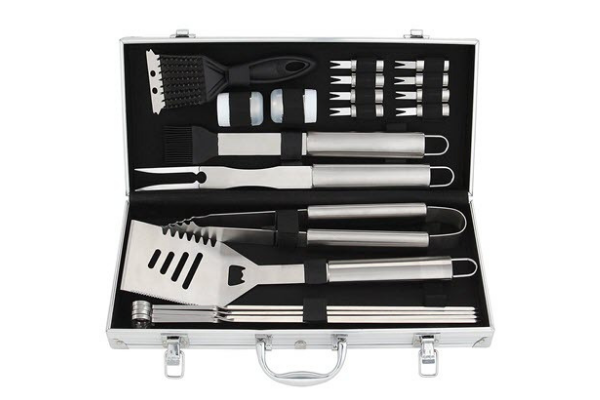 This BBQ grill tool set contains tools made from professional stainless steel. They are designed to resist heat and last for a long time. And the best part? The tools come in a compact and portable case, making it perfect for outdoor cooking, camping, and picnics.
Straight Edge Razor:
Gold and Matte Black Straight Razor by Black Widow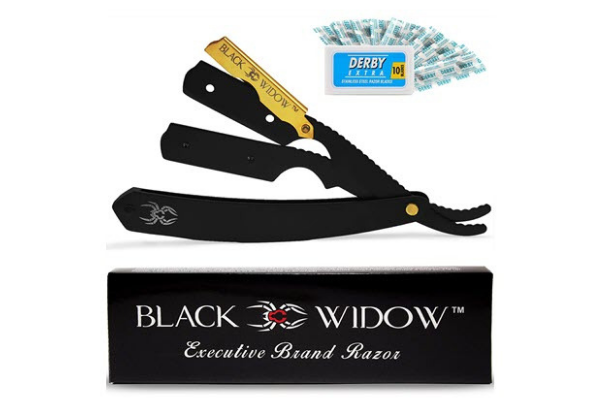 For dads who don't like sporting awesome beards, this is the perfect gift. The grooming kit comes with a straight razor which is considered safer and more hygienic to use than other types. It doesn't need sharpening which means you'll save more money and time.
Funko Pop! Deluxe:
Game of Thrones – Jon Snow Sitting On Iron Throne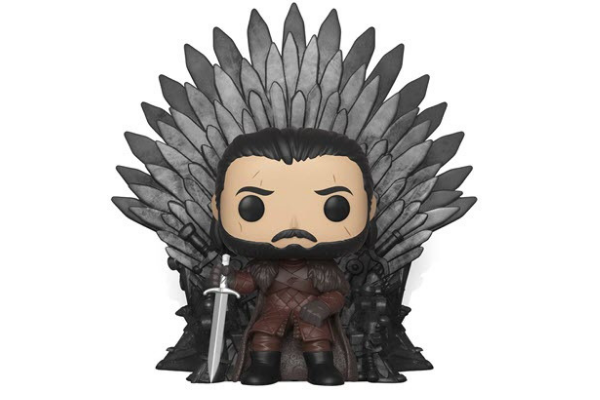 Ah, Game of Thrones. While the series has finally ended, it doesn't mean that your dad's love for it should end. This Father's Day, give him this John Snow figurine sitting on the iron throne. For sure, he'll be happy to see the true heir on his rightful place.
Lumbar Support:
LoveHome Memory Foam Lumbar Support Back Cushion with 3D Mesh Cover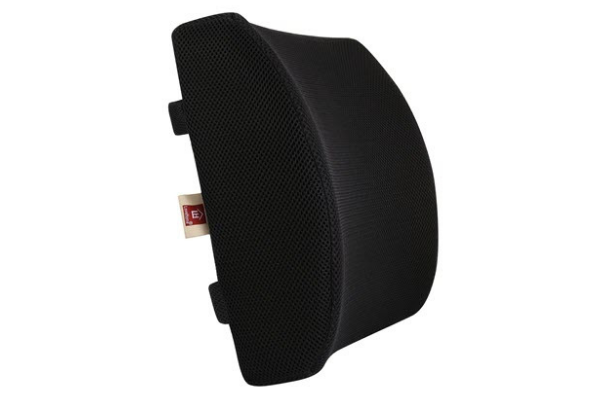 This back cushion is a big help for anyone dealing with lower back pain. It's quite sturdy and provides just the right support to the area. With adjustable straps, it will keep your back's natural curve.
Watch Cab & Cases:
SONGMICS 12 Slots Watch Box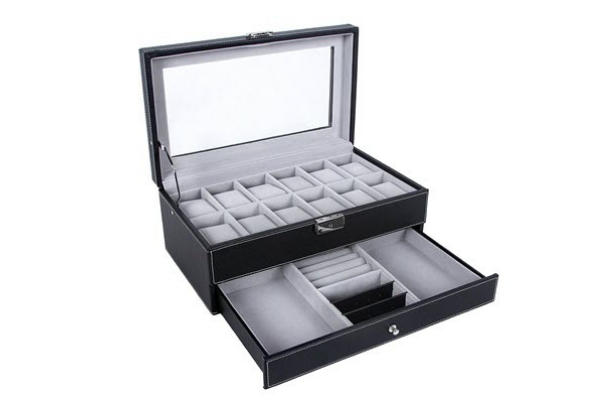 This multi-functional showcase has 12 watch slots, a ring case, 2 stud earring cards, and about 5 more compartments where you can keep cuff links and bracelets. It has this large glass lid so you can easily see what's inside. With an elegant appearance, this will make a really nice gift.
Decision Spinner:
Bey-Berk Legal Decision Maker Paperweight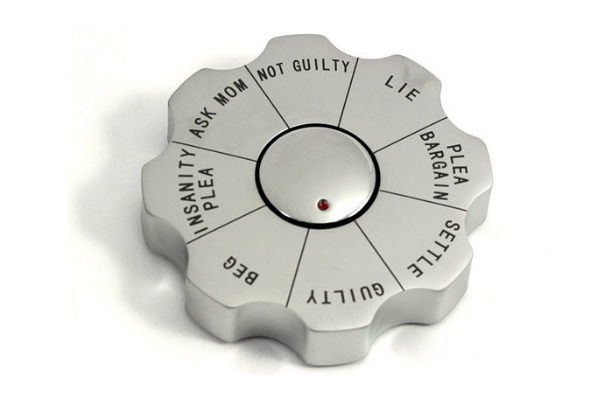 Coming up with a decision isn't always that easy. Plus, it can get quite boring, too. Now, with this decision maker paperweight, you can actually change that. From "guilty", "not guilty" to "ask mom", this will surely be a fun tool to use at home.
Screwdriver Bit Set:
TEKTON 2841 Everybit (TM) Ratchet Screwdriver, Electronic Repair Kit and Security Bit Set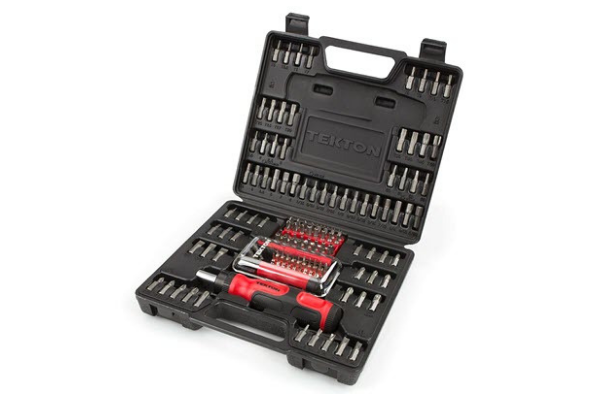 This electronic repair kit has 105 screwdriver bits, 22 precision bits, and more. It's a big help in repairng laptops, tables, gaming systems, and even wristwatches. It comes in a compact case, too.
Swiss Knife:
Victorinox Swiss Army Multi-Tool, Huntsman Pocket Knife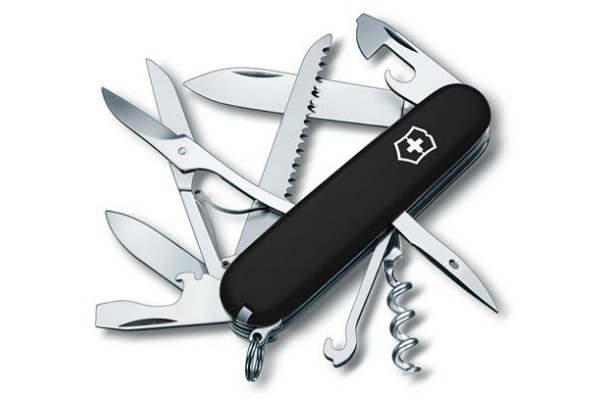 Victorinox Swiss Army Multi-Tool has a durable construction so you can expect it to last long. With 15-functions, it can definitely keep up with daily adventures. It's a handy tool not just for camping but also when you need to fix things around the house.
Golf Putting Mats:
Putt-A-Bout Par Three Putting Green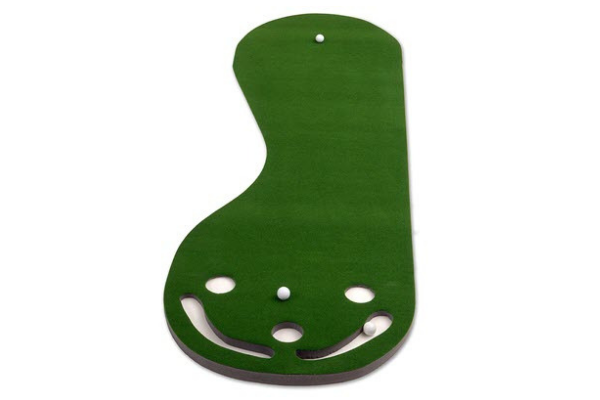 This is an excellent gift for anyone who's starting out with golf. Kidney shaped and with a high-quality putting surface, it has these built-in sand trap cutouts for catching missed shots. It also has non-skid backing.
Sports Watch:
Timex Ironman Classic 30 Full-Size Watch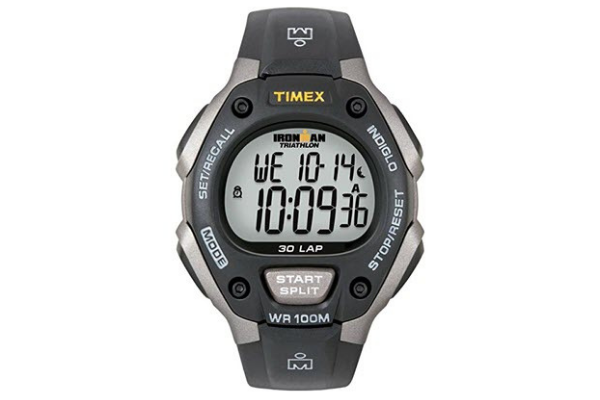 This full-size watch has a large display and a 5-button access. It features a customizable alarm and countdown timers, making it the perfect watch for active dads. It's also water resistant so it can be safely used when swimming or snorkeling.
Travel Kit:
Vetelli Leather Toiletry Bag For Men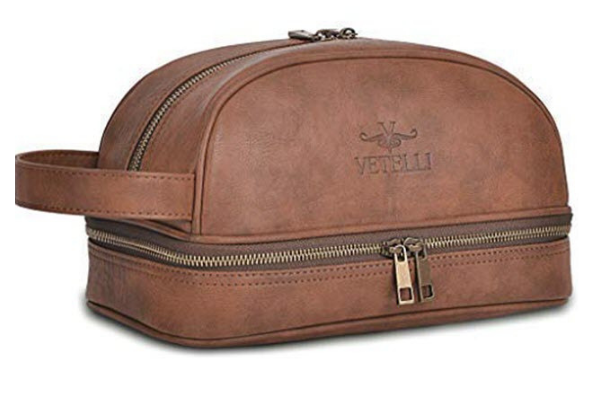 Dads gotta have their own dopp kits and this one is an excellent choice. With a vintage design and large compartments, it combines style and functionality. It also has a water-resistant inner bottom which makes it handy to bring everywhere.
Portable Travel Charger:
Anker PowerCore 20100mAh – Ultra High Capacity Power Bank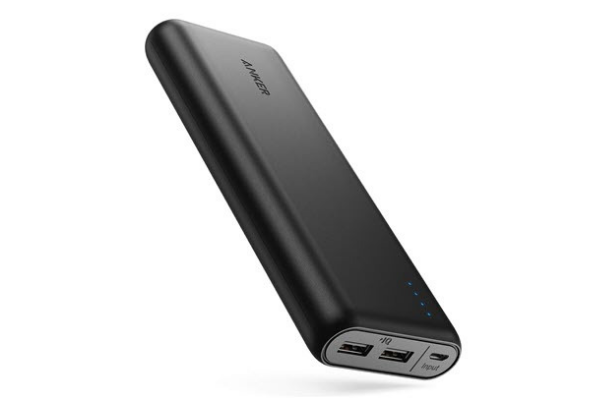 This particular portable charger is lightweight yet it has a 7-day charge capacity. And in about 10 hours, it can fully recharge itself, too. It's a high-speed universal charger you can take everywhere.
Portable Draft Beer System:
Pressurized Beer Mini Keg System – 64oz Stainless Steel Growler Tap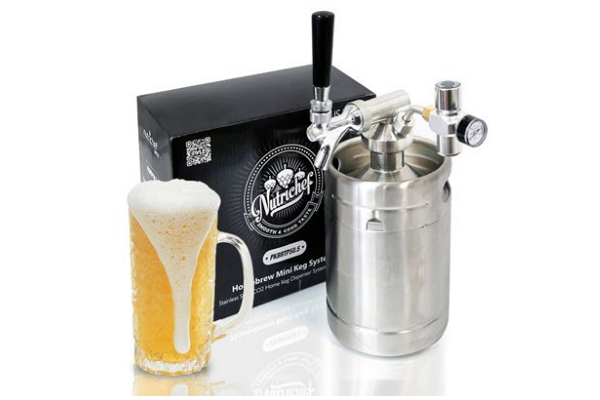 This list of gift ideas for Father's Day wouldn't be complete without a mini keg system. This particular unit has a 64oz volume capacity. It measures 13.4 inches in height, making it ideal to fin inside your kegerator or home fridge. It's made from stainless steel material so you can expect it to be durable.
See Also: How I Turned Myself From An Impatient Dad To A Loving One