How to Get Ready Faster in the Morning (and Stay Organized)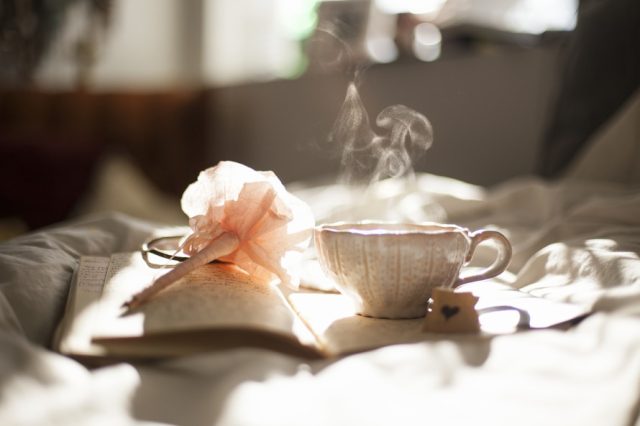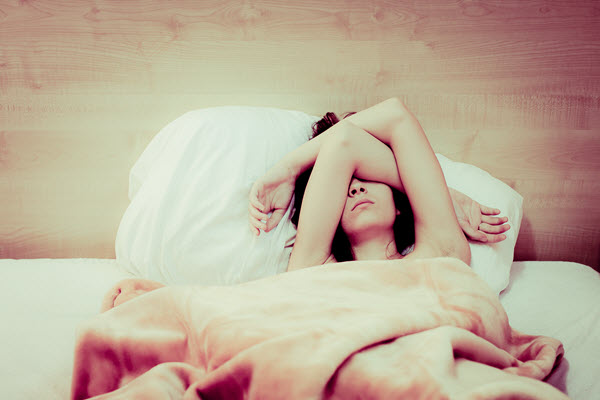 We all have those days where we simply cannot get out of bed in the morning. But the alarm clock still sounds no matter how tired we may be. And although playing hooky from work sounds fun in theory, eating Ramen for the next two weeks does not. If you crave a few extra minutes to sleep in, shave some time off of your morning routine.
These helpful tips will make getting ready in the morning a little bit faster and a lot less stressful.
Be Prepared
Cutting down on your morning routine means starting ahead. Remember when you were in elementary school and your mom would lay out your outfit the night before? Yes, mom was right (as usual); having little things like that done before you even wake up is a great way to save time. It will also save you some anxiety when you need to be at work in five, but cannot seem to find those matching shoes. You can even go so far as to plan out your morning as well, such as listing out what you need to get done for work.
Get Energized
There are wants in life, and there are needs in life. As in, I want to lay in bed all day with Ryan Gosling but I need money for the rent and a new pair of shoes. While it may take a little falling into, when you want to get up and face the day it is so much easier to actually do it. Once your blood is pumping and your endorphins are up, starting your morning routine is a breeze. So get up, get out of bed and hop around, belt out Adele's newest hit, and prepare yourself for a beautiful new day.
Participate in Some Me Time
Now that you have gotten all of the lead out, it is time to clear your head. Even if you are on a tight schedule, always try to get aside a little time for yourself in the morning. A little peace and quiet over your bowl of Fruity Pebbles can be a calming and meditative experience that will set your mind in the right direction. But seriously, please don't eat Fruity Pebbles for breakfast.
Organize Your Makeup Space
Having all of your makeup and brushes easily accessible and organized makes starting your morning makeup routine a breeze. How many minutes have you wasted in the past hunting down your eyeliner or digging through a cramped drawer for that perfect shade of lipstick? Take some time out and really declutter your makeup area. I don't mean shove everything out of the way and into a few bins, either. Sort your stash by product, then keep each of the gems that you use most often front and center. Old cups are great for storing brushes and liners, and paper sorters make great palette holders.
Try Mineral Makeup
While we are on the subject of makeup, blending out concealer and foundation can be super time consuming, especially if you don't want to look like a zebra. Opting for mineral cosmetics will shave a few minutes off of your routine by giving you a flawless finish in seconds. It is great for a natural look, so don't feel the need to cake the powder on, either. Mineral makeup can also help out any acne or skin issues because it is more natural than a liquid foundation.
Set a Goal
What do you want to accomplish today? Whether it is a paper you need to write, or simply tackling that overfilled hamper of laundry, set a goal and finish it. Write it down on a sticky-note and attach it to the bathroom mirror or refrigerator for motivation if you need to. Once you reach it, you will feel confident and glad that you got something accomplished, or at least out of the way.
Hydrate Nightly
Starting the morning off with an even skin tone can make more of a difference than even the most expensive foundation. Trying to moisturize those spots that are dryer than the Sahara desert or combat the oil slick on your nose can take forever, and you do not have time for that. Believe me. Wash your face nightly, then slather on a good serum or night cream. Of course getting those eight glasses of water a day in helps as well. After all, beauty comes from within, literally. Not only does makeup sit better on even skin, you will feel fantastic waking up with a fresh, glowing face.
Get Those Eight Hours In
Yes, this is easier said than done. Life gets busy and we fall behind, but with a little organization and a lot of discipline, getting eight hours of shut-eye is possible. This means no three A.M. marathons of Game of Thrones or midnight snacks that turn into buffets. Create a peaceful environment free from distractions, and try to keep that cellphone out of reach. This is another part of the day that is all about you, so make it count.
Starting your day off right does not have to be difficult. In fact, it should be fun. It is like a new page in a book that is ready to be filled in with your wonderful experiences! You will find that once you find your own routine, you will feel more confident, more energized, and the day will run just a little bit smoother.
Like this Article? Subscribe to Our Feed!
Alicia is a Brisbane native, writer, and endorphin seeker. She is a lover of daydreaming, reading, and cooking. She writes content for many businesses, including Ayasan Service.