Funding Circle Business Loans Reviews 2023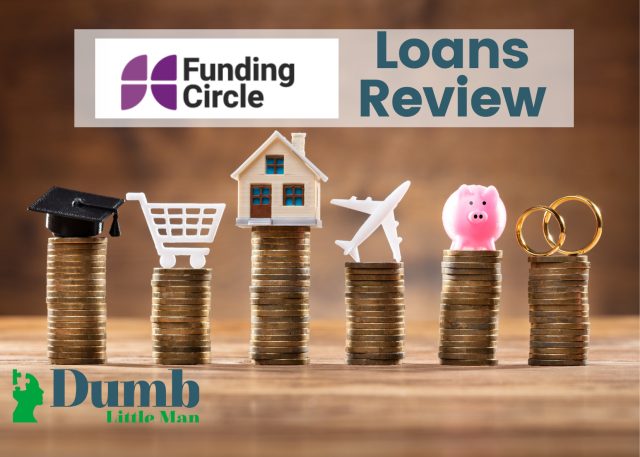 In an ideal world, you'd be able to receive affordable business loans without having to wait long. However, alternative online lenders can charge exorbitant interest rates, while conventional banks with their business bank account have extensive wait periods and limited financing options.
That's where Funding Circle steps in to help divide the bill. It combines many benefits of a conventional lender, such as low beginning prices on term loans, simple application procedures, and speedy financing alternatives; this is an appealing option for many firms.
Let's dig in, and we will walk you through what kind of companies can utilize Funding Circle, what forms of funding are available, and what else you should know before applying.
Funding Circle Reviews: Topic Overview
Funding Circle is a reputable platform with a vast investment base. While the customer reviews are far from ideal, they provide a competitive service with a straightforward funding circle website and flexible terms loans.
To assist you to find the ideal loan for your company, we examined its loan products. In this review, we'll go through the many types of loans that it provides to help you determine whether it's the ideal financing partner for your small company.
What is Funding Circle Loan?
Funding Circle is a business loan company that offers secured loans ranging from $7,000 to 1.5 million to small enterprises. It is a worldwide online peer-to-peer loan platform launched in San Francisco, California, in 2010 that has invested over $12 billion in small companies.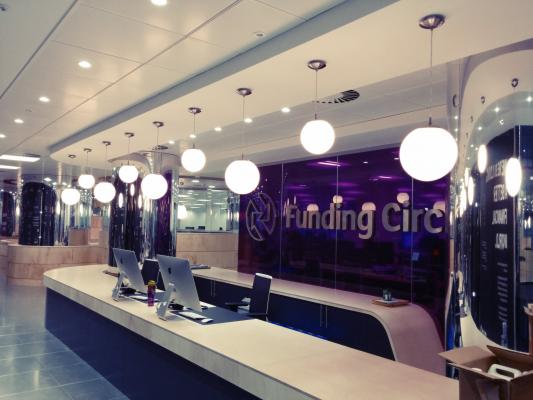 The organization believes in giving small businesses all around the globe a straightforward application procedure, quick judgments, and white-glove service. Tens of thousands of enterprises in the United States, the United Kingdom, Germany, and the Netherlands have benefited from its services.
Funding Circle is quicker than a traditional bank, providing borrowers with money as soon as one business day after their offer is approved. Also, there are covid interest rates that you can benefit from.
Borrowers must be able to present personal and business collateral, as well as evidence of steady income, and a credit score, is a consideration in company owner eligibility.
How does Funding Circle work?
Funding Circle is a marketplace lender, which means that when you apply, they will evaluate you for numerous forms of financing, such as term loans, a line of credit, and a merchant cash advance.
By choosing this lending company, you can get a loan of 6 months to 5 years may be obtained for a variety of reasons by just filling out their online application form to get a personalized quotation that will not even affect your credit score.
The Application and Underwriting Process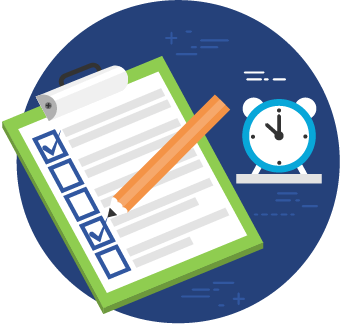 The procedure begins with a brief online application. This application requests basic information about your company, its owners, and the kind of finance you want, and this should take no more than six minutes to complete, but that is just for the first application. Later, you'll have to submit more documentation and papers, such as business tax returns and payoff statements, that will give them an overview of your business assets.
In addition, the application asks whether you want Funding Circle to evaluate your information for their lending partners. Moreover, it does not charge an application fee, and there is no need to complete this loan application.
Following the first step, Funding Circle requires a soft credit draw to verify your personal credit history. Afterward, they will do a hard credit pull for partners in a general partnership.
Then, a personal account manager will contact you to gather further information, learn about your company, and assist you in determining which loan conditions are ideal for you.
Afterward, after you've determined which terms are best for your company, your funding circle account manager will assist you in gathering and collecting any documents needed to submit a comprehensive application to the lending company's underwriting team.
Funding Circle claims to be able to respond to your application in as little as 24 hours, but this is not guaranteed; it might take a day or two longer. After authorization, anticipate it to take several days to get your funds.
As you would assume, the quicker you supply the necessary papers, the faster the process will move. As previously stated, you may be able to acquire a judgment in as little as 24 hours after your documents are received.
Click Here to Know More About Funding Circle.
What are the Features of Funding Circle?

Funding Circle loans provide six distinct forms of company funding that you can apply. You can avail of a traditional term loan and acquire other financing based on your requirements, such as a merchant cash advance for quick, short-term funding or a line of credit for revolving, long-term usage.
If you're not sure which one is best for you, you may consult with a Funding Circle representative for assistance in determining the best loan type for you. To have an overview of the different options, let's walk the talk.
Term Loan
Since its inception, Funding Circle has provided term loans. While some things have changed, one hasn't: their total loan still offers a super low beginning rate of less than 5%.
This term loan provides lots of flexibility. You may utilize your working capital as required and acquire very modest or substantial loans, with payback durations ranging from a few months to a decade.
It also provides weekly, biweekly, and monthly payback plans, obtained for periods ranging from three months to ten years.
Funding Circle's term loan is a unique product due to its flexibility and cheap beginning rates, and these amounts vary greatly as well, ranging from $5,000 to $500,000. Just keep in mind that you'll need to put something up as collateral for your Funding Circle business loans.
SBA 7(a) loan
Funding Circle also offers SBA 7(a) loans if you want your term loans supported by the US Small Business Administration (SBA). These SBA loans are for various working capital requirements, ranging from inventory to equipment to repay current debt.
While Funding Circle's SBA 7(a) loans have a higher beginning rate than its other term loans, bear in mind that the SBA caps 7(a) interest rates. So, depending on your credentials, an SBA loan may be the less expensive alternative.
That is, if you fail on your loan, the SBA will accept responsibility for it up to a specific percentage of the entire loan amount. The SBA ensures up to 85% of loans up to $150,000 and 75% of loans over $150,000.
Furthermore, all SBA 7(a) loans have a 10-year payback period, so you may receive a lot of money while keeping your monthly payment modest. Loan amounts vary from $25,000 to $500,000, with a 10-year repayment period.
Invoice factoring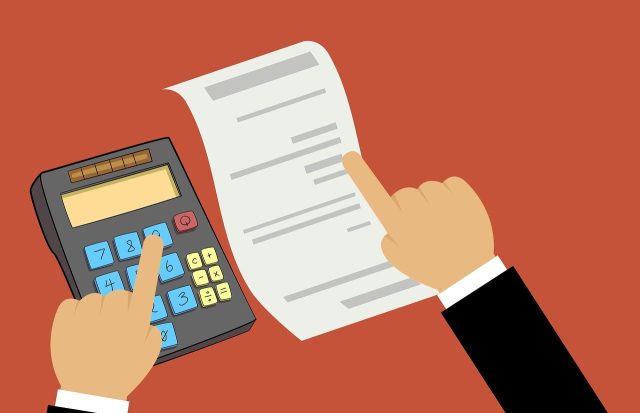 When you use Funding Circle, you can select when to factor in bills and manage them on your own. When partnering with its loan partners, you may earn up to an 85% to 90% advance on factoring bills. A weekly factor charge will be charged and deducted on the delinquent invoice's remaining percentage.
Line of credit
Funding Circle offers a business line of credit for reoccurring operating capital. A line of credit, like a credit card, provides you with a credit limit. You borrow up to that amount, return it, and then get to spend those available funds again.
With a business line of credit, you'll only pay interest on the amounts you've withdrawn. Interest rates as low as 10.99 percent are possible, and credit lines ranging from $6,000 to $100,000 are accessible.
Merchant cash advance
Businesses that handle a high volume of credit card transactions and credit scores may be eligible for a merchant cash advance (MCA). An MCA advances you money, which you return automatically using a specified proportion of your daily credit card and debit card sales.
Merchant cash advances range in size from $5,000 to $400,000. You will repay based on a factor rate rather than interest rates. Funding Circle has factor rates as low as 1.15 percent. At this factor rate, you must return $115 for every $100 borrowed.
Working capital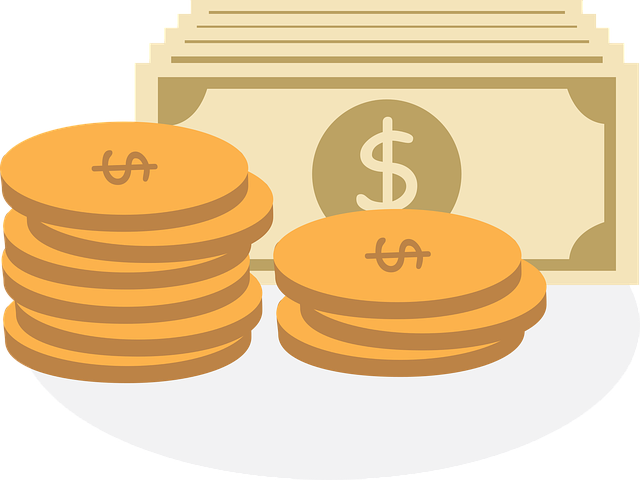 Working capital loans enable small firms to boost their cash flow without incurring long-term debt. This loan type is best suited for short-term needs such as the start-up charges of a new project or expansion.
A working capital loan employs a factor rate rather than an interest rate as a merchant cash advance. Working capital loan factor rates begin at 1.15%, and loan amounts vary from $25,100 to $400,000.
Working capital loans, like merchant cash advances, are often pricey. While they may be handy if you need some cash flow to take advantage of a time-limited opportunity, we suggest that you stick to term loans or lines of credit for the majority of your financing requirements.
Low-Interest Rates
The low-interest rates on SBA loans, often in the upper single digits, are difficult to surpass. However, among small-business lenders, Funding Circle's rates are pretty low.
Its annual percentage rates begin at 12% and include a one-time origination fee ranging from 3.49 percent to 6.99 percent. Other than that, it does not impose a prepayment penalty, and paying off your loan early might save you money on interest.
Faster Processing Time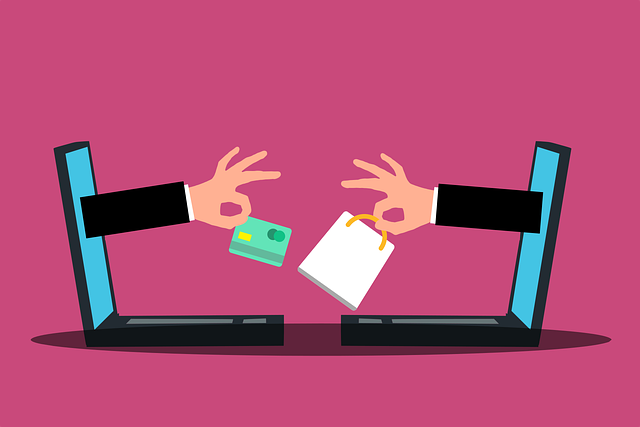 Applying for funding circle business loans may take as little as 10 minutes, and you might have cash in your account within three days. Compared to the months it may take to be authorized for an SBA loan, which involves a review procedure that many small-business owners find daunting and painfully sluggish.
Educational Resources
On its corporate website, Funding Circle provides small company owners and potential borrowers with an online resource center that includes thorough information on each loan type as well as FAQs for select loans.
During regular business hours, small business borrowers may also chat with a loan consultant for further information. When your loan is accepted, you will have a dedicated account manager for the life of the loan.
How much does Funding Circle Cost
Applying for a Funding Circle loan is completely free. However, there are still funding circle charges that are connected with the loan to consider. The good news is that the lending company does not impose excessive fees.
If you accept a loan, for example, there are no servicing or account management costs. In addition, there are no monthly processing fees, monthly maintenance costs, or transaction fees.
Moreover, the following costs are associated with a Funding Circle loan:
Origination fee
This origination fee is a one-time charge intended to compensate Funding Circle for the work spent reviewing and issuing your loan. This fee is determined by your personal credit score history and deducted from the overall loan amount and it might vary from 3.49 percent to 6.99 percent of the loan amount.
Late payment fee
If you are granted a business loan, you will be required to make monthly payments to return it. If you fail to make a payment on time, a charge will be applied to your monthly payment. The late charge is 5% of the amount of the late payment.
Click Here to Know More About Funding Circle.
Who is Funding Circle Best For?
Funding Circle is a peer-to-peer business lender that operates as a matchmaker, connecting small companies with investors who can provide funding and it is best for the following:
Developing your own company or refinance high-interest debt
Funding Circle provides varieties of loan types of up to $500,000 at low-interest rates. These funds may be used to pay the expenses of purchasing equipment, recruiting personnel, or creating a new site.
Seekers for quick cash
Funding Circle's application process is faster and simpler than qualifying for bank loans, and applicants often get their funds within three days.
Has a solid credit score and an established business firm
Though there is no minimum annual revenue criterion, you must have been in business for at least two years and have a minimum credit score of 660 to qualify. Loans Funding Circle can help you enhance more of your funds in order to navigate more in your business so that it can prosper throughout.
Funding Circle Pros and Cons
✅ PROS
▶ Best Assistance and Customer Service
Funding Circle can assist you in locating the greatest prices on working capital for your company. It provides each borrower with a specialized loan consultant who can assist you in determining the best lending choice.

▶ Offers low starting interest rates
Funding Circle has low beginning interest rates (on certain products), which means you may obtain a far better deal than with other online lenders. Furthermore, it provides financing solutions that most banks do not, such as merchant cash advances and invoice finance.

▶ Varieties of loans
There are several business loan kinds and loan possibilities from which to pick.
🚫 CONS
✖ Not good for start-ups
Funding Circle is not suitable for startups or small firms with little revenue or a shaky growth trajectory. It demands at least two years of company experience, whereas its borrowers have an average of 11 years in business, $1.6 million in yearly sales, and 12 workers.

✖ High-standard Qualifications
Although Funding Circle does not have a minimum annual revenue requirement, its other requirements are more stringent than its rivals. To qualify for funding circle business loans, you must have a personal minimum credit score of at least 660.
Collateral on your company's assets, such as equipment, cars, or inventory, is also required by the lending company. It also demands a personal guarantee from a key company business owner, as do most other business lenders, which gives the lender the authority to seek your business assets if your firm fails to repay the loan.

✖ Limited only to peer-to-peer lending
The lending company exclusively offers peer-to-peer financing for commercial loans and cannot be utilized for personal loans.
Funding Circle Compare to Competitors
| Loan Company | Loan Options | Type of Company | Minimum Loan Amount | Maximum Loan Amount |
| --- | --- | --- | --- | --- |
| Funding Circle | Small business loans | Online and peer-to-peer | $25,000 | $500,000 |
| Lendio | Small business loans | Online, brick, and mortar, and peer-to-peer | $500 | $1,000,000 |
| LendingClub | Personal Loans, small business loans, auto refinance | Online and peer-to-peer | $5,000 | $500,000 |
Click Here to Know More About Funding Circle.
Funding Circle vs. Lendio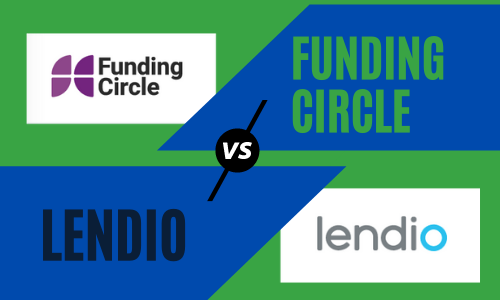 Lendio is another online lender company that focuses on assisting small companies in obtaining fast and simple finance at a low cost.
Its application procedure is identical to Funding Circle's application process, and the funding schedule is also comparable though it is much more complex than it seems to be since it would require more approvals to get your loan.
Lendio's loan kinds are more diverse than Finance Circle's, though that it solely provides business funding. Equipment finance, company acquisition loans, startup loans, and even commercial mortgages are among its offerings.
Lendio distinguishes itself from its rivals by offering a variety of loan amounts and term loans. It may lend as little as $500 for a starting loan or as much as $5,000,000 for a commercial mortgage.
Funding Circle vs. LendingClub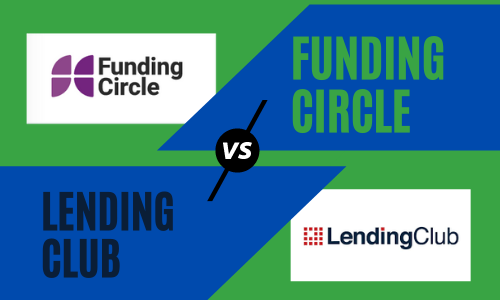 Other alternative lenders like LendingClub are a peer-to-peer lending marketplace. LendingClub now provides personal loans, student loans, and vehicle refinancing loans to approved clients in addition to business term loans.
When it comes to the application procedure, LendingClub takes a somewhat different approach than Funding Circle because it directs you immediately to the application for an approved loan amount;
LendingClub asks you to input your desired loan amount, email address, and loan purpose. Then you'll click a get quote option, and you'll begin filling out the application with your personal and company details.
In contrast to Funding Circle, there are no page displays of all the loans and funding possibilities for companies at LendingClub. Instead, you must apply and wait to see what loans are available to you. LendingClub looks more straightforward on personal loans, but its minimum annual revenue requirement may make it an appealing choice for enterprises seeking smaller loans.
Conclusion
As a lending marketplace, Funding Circle makes it simple to compare the best prices on company finance, although it has considerably higher borrower standards than other funding markets.
With that in mind, more established primary business owners and firms would appreciate Funding Circle's inexpensive beginning rates, several funding options, and excellent client feedback.
Simply said, if you are a business owner of a small company with a solid minimum credit score and have established businesses, Funding Circle's loans provide a simple approach to evaluate financing choices and receive a fair price on a loan.
Frequently Asked Questions
Is Funding Circle legitimate?
Yes, Funding Circle is a completely legal financial institution that is best for a promising small business owner.
Since its inception in 2010, it claims to have made about $12 billion in small-business loans and this lender has been recognized by the Better Business Bureau, where it has an A+ rating, since 2013.
Is Funding Circle SBA approved?
Yes, Funding Circle is an SBA-approved lender. It used to provide PPP loans (loan types via the Payment Financial Protection Program), but currently, it only offers SBA 7(a) loans.
How long does Funding Circle take to review?
Funding Circle requires only a simple application process and the financing procedure seems to be faster than that of other lenders.
Depending on the sort of finance you want, the procedure might take a few days or a few weeks.
Who is behind Funding Circle?
Samir Desai CBE created and now serves as CEO of Funding Circle, which was formed in 2010.