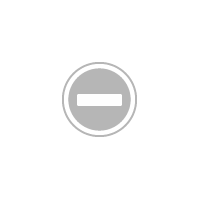 Several years ago I made a vow to stop working on the weekends. This was done for two main reasons: to clear out my brain from the previous week and spend totally uninterrupted time my family.
It's gone well but I feel guilty every weekend because I am fairly certain that many of you are looking for new stuff to read – regardless of my little vow.
Therefore, in hopes of satisfying two of the passions in my life, I am starting the Friday Finale. Yes, the name is very, very lame but I was at a loss for something better; suggestions are welcome.
These Friday afternoon posts will contain interesting or fun articles that I happened upon over the last week along with a bit of commentary. For the most part, the articles I reference will pertain to the theme of this blog so don't expect anything too crazy. Nevertheless, they will will be timely and something most of you should enjoy.
So, there is your explanation. Here are the goods for this week. Feel free to discuss in the comments.

Found from Around the Web:
At this time last year on DLM:
That's it. Have a great weekend everyone. Spend time with those you care about, stay out of trouble and get outside even if it's raining!
Jay
Like this Article? Subscribe to Our Feed!