Southwest Florida Fishing Guide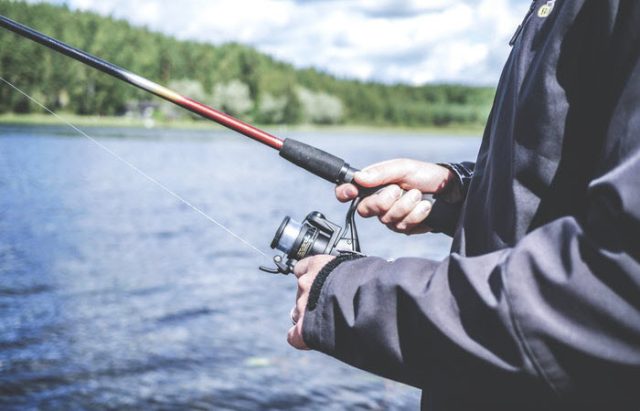 A vacation to Southwest Florida is incomplete without some fishing as it has some of the best fishing spots in the state. If you are planning your trip, this fishing guide can help you get the best vacation ever.
Fishing on the Piers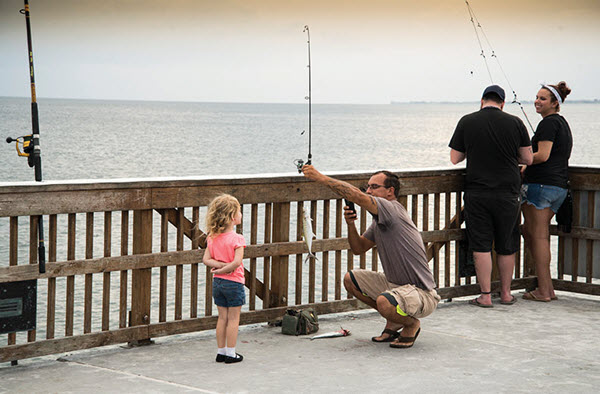 Naples and Fort Myers Beach are popular with fishermen and hungry pelicans. The shop on the pier at Fort Myers Beach has rods and reels for rent along with plenty of bait to last all day long. In Naples, the pier has a snack bar and a bait shop.
With limited space, there are rules for fishing at both piers. But, the best news is that if you want to fish on either pier, you can do it for free.
Choice Spots in SW Florida
Another great spot for fishing in Southwest Florida lies just south of Fort Myers Beach. Lovers Key State Park encompasses three islands and provides plenty of spots to catch a variety of fish.
Visitors to the park have been known to catch tarpon from atop the bridge. It is also a common sight to see kayakers and canoers with a line and a net. There is a bait shop on the island with experts who are ready to give you tips and tricks for a successful excursion.
If you are in the market for something bigger, Boca Grande Pass is the place to be. This is the home of the World's Richest Tarpon Tournament, which takes place in May on an annual basis. Anglers earn thousands of dollars catching unbelievable tarpon. The pass along the south side of the island is also home to grouper, barracuda, and snook.
Southwest Florida is full of hidden mangroves that are loaded with fish. While many people think that charter fishing is the only way to go, fishing in places that big boats can't reach is quite enjoyable.
In the area known as 10,000 Islands, in-shore fishing rules. This area has freshwater and saltwater fishes as well as mangroves that are ready to be explored. There are charter boats that tour this area near Everglades City, at the doorway to the Everglades. Like Lovers Key State Park, you can even catch fish from the comfort of your own canoe or kayak.
Charter a Fishing Boat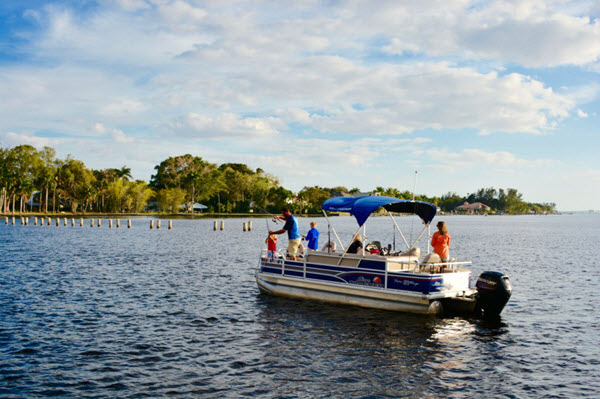 For the ultimate fishing excitement, all of the coastal towns in Southwest Florida have charter boats available for rent. From half-day to full-day charters, you can choose the excursion and price that fit your needs.
Charter fishing costs range from under $100 per person for a half-day trip to well over $1000 to rent an entire boat for a day. Some charter captains prefer to stay close to the shore or even in-shore, while others bring their guests far out for deep sea fishing adventures.
In-shore fishing might seem like an oxymoron, but it is a popular choice in Southwest Florida. In-shore fishing charters are good choices for people who prefer quiet, calm waters. It can be done within nine miles off the coast.
There are plenty of backwater areas around Estero Island and Fort Myers, as well as Everglades City and Naples. It is common for people to not just catch fish while trolling around the islands and inter-coastal waterways, but also catch glimpses of dolphins, bald eagles, and manatees.
Offshore fishing in Southwest Florida is out in the Gulf of Mexico. The beautiful blue waters are home to fishes like grouper, snapper, sharks, and mackerel. Like in-shore fishing, those who choose their adventure on the big water often see dolphins, stingrays, and sea turtles.
Offshore fishing is usually done on larger boats than those used for in-shore fishing. When anglers go offshore fishing, they venture out to distances that are between 10 and 60 miles away from the shore.
Amenities on a Charter Boat
When you charter a fishing trip, the cost of the trip usually includes several amenities. Florida requires anglers to have a fishing license, so your fee covers that expense. It also covers the costs of running the boat, the equipment, bait, and iced storage for the fishes you'll catch. Many fishing charters will also clean the fish for you when you return to shore.
It is a good idea to bring along a sunscreen, polarized sunglasses, and any medication that you will need throughout the day. The majority of charters provide lunches or snacks, especially for guests who book full-day trips on the water. Nearly all provide bottled water or other beverages while guests are out on the Gulf or trolling the backwater.
How to Find the Best Charter Boat
If you are new to Southwest Florida, the best place to start is by asking around at your resort or hotel. Concierges know what fishing charters have the best rates and catch the most fish. You can also visit a local marina and talk to the charter boat captains.
At the marinas, you can ask questions about the excursions. Most charters are either four or eight hours long, so take that into account when choosing the right charter boat for you. You should also consider design as some charter boats are better suited for beginners while others are designed for the veterans.
What to Know If You Fish On Your Own
If you are looking for a peaceful time on the calm backwaters, fishing from a kayak might be for you. If you decide to fish this way, be sure that you get a fishing license. There are short-term licenses for vacationers and Florida does offer a few days each year where you can fish without a license. All fishing licenses can be purchased online through the Florida Fish and Wildlife Conservation Commission.
Along with a license, you will also need to be aware of what fish season it is since it is only legal to catch and keep certain species at different times of the year.
Like this Article? Subscribe to Our Feed!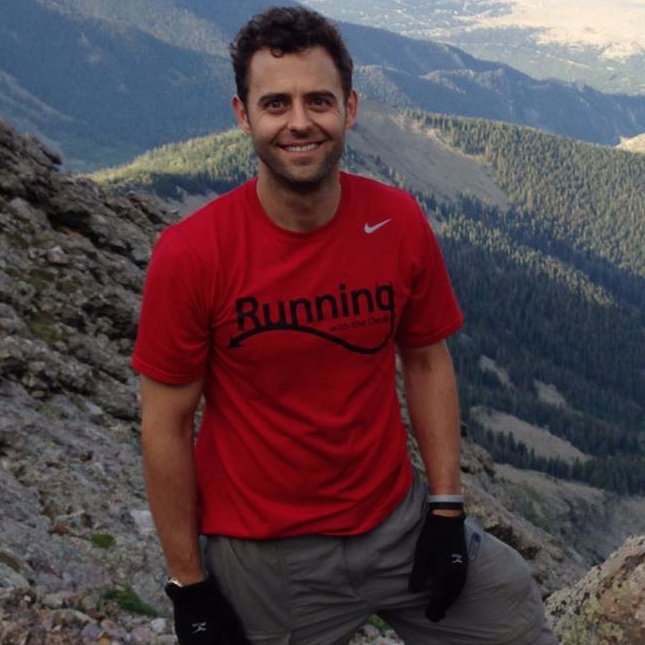 I'm Guerrera, founder of HuntHacks.com. I love hunting and fishing. I want to share my experience to every one