How to Plan a Simple Engagement Party On a Budget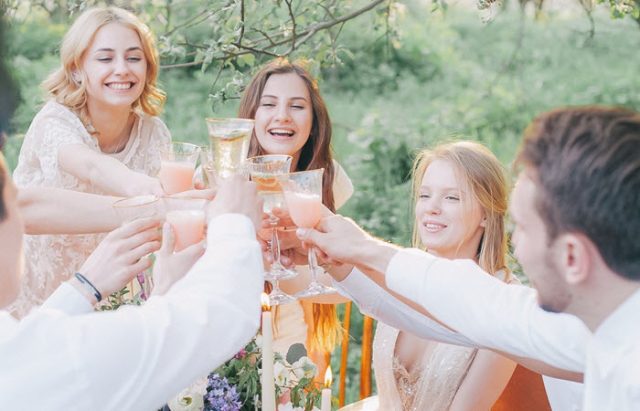 Throwing an epic party doesn't have to mean emptying your bank account. After all, it should be about creating lasting memories and not the amount of money you and your partner spend. To plan the most awesome engagement party on a budget, here are some tricks you might want to try.
Use Candles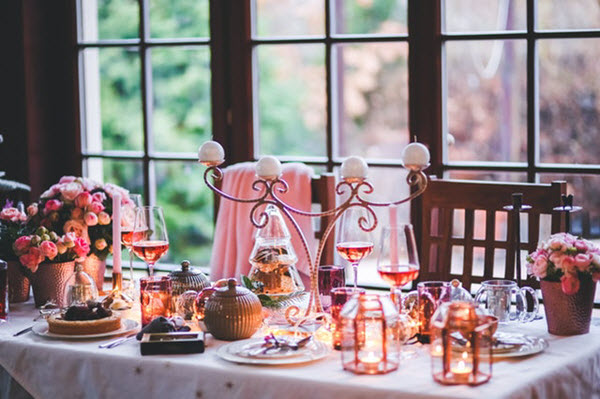 Candles are the tiniest and cutest decorations one can ever have! They are traditional, symbolic, and fulfilling.
Using candles instead of lanterns cuts your budget in half and still gives all the romantic feels. If you decide to use candles for the table decorations, you don't even need to do other table decors. One or two candles and a few flowers are enough to throw super positive vibes. You can also try balloons to decorate the walls. The best part of using candles is that it pairs well with any lush arrangement.
Have an Informal Dinner
There are many people whose only concern is to have a lavish dinner at engagement parties. Well, if you want to provide that, you can do so without compromising your budget.
There are many eating options available that are delicious and cost-effective. You just need to think out of the box and try varieties.
Instead of cumbersome menus, arrange some seasonal juices, light appetizers, and moving snacks. You can also avoid serving champagne and settle with cocktails or mocktails.
If you want to get rid of the whole dinner stuff, you can arrange the party after dinner hours. After all, it's your engagement party and not theirs. The choice should be yours.
See Also: An Easy Guide to Food And Wine Pairing
Try Local Entertainment
Try to find local artists who can perform at your engagement party. There are many talented people out there who genuinely wish to be heard. They need a platform so give them a chance.
If you want to cut your budget even more, simply share your best playlist and opt for some light music. It will give your party a personal touch and keep the mood upbeat throughout the time. You can also request some of your close friends or family members to set the pace.
Invite Wisely
Always remember that this party is just an engagement party and not your wedding. So, you don't need to invite everyone. Keep the extra ones on the list of wedding guests.
Make your engagement exclusive for your near and dear ones. Keep it more intimate and throw a small party. This step alone can literally cut your cost a lot.
If you invite wisely, you can even spare a few more bucks for decorations, wine, and food. Don't forget to invite fun people who judge less and dance more.
Pick an Inexpensive Place to Throw the Party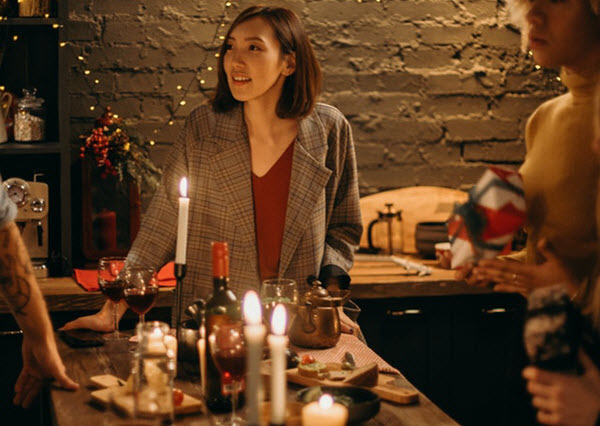 A restaurant or farmhouse is definitely one of your best choices to throw a party. But if you really want to cut the cost, then try having a cozy party in your home or backyard. This way, you can save the entire budget of the place. You don't need to pay the rent, allowing you to utilize that amount in other activities.
These are some of the best tricks you can apply to make an engagement party on a budget possible. If you have any other ideas, you can share them here with us. Let us know and help other people plan their engagement party.
Like this Article? Subscribe to Our Feed!
Shailee Sheth runs an event management company that works best on the projects related to budget-friendly designing and decorations. She is a young and curious geek who always goes deep to dig out the best diamonds of information. She also loves to read, research, and share her knowledge about various ideas of managing different events. Travelling is her hobby as she loves to learn about different cultures and write about different aspects of life.