DIY – Personal Survival Kit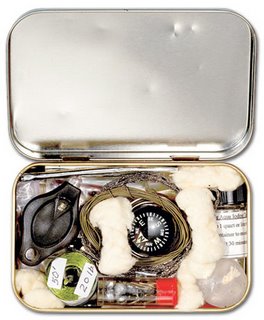 –photo by:
Spencer Jones; glasshouseimages.com–
This is pretty cool. Field and Stream shares how you can fit a complete survival kit into an Altoids tin. Fire Starters, Waterbags, even fishing tackle. If you are an outdoorsman, this DIY is a no brainer.Check it out at
Field and Stream
Related:
Find Nature Trails around your house
Finding a Better Campground
Like this Article? Subscribe to Our Feed!