DIY: Create your own backyard water slide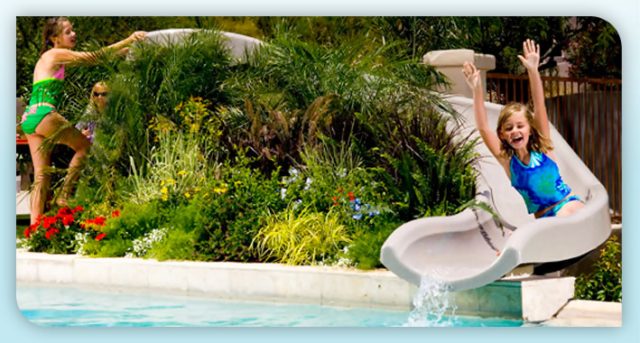 Today in Chicago is going to be 98 degrees. I was looking around for something to do with the kids today that would keep us cool and keep us from being cooped up inside.
Here is the plan for today, we are going to make our own water slide and I am going to faithfully take the advice from eHow.
Purchase a large roll of plastic, at least 4 feet wide and 12 feet long. Plastic tarps work as well.
Choose a sunny area for your water slide, on an incline or hill and within reach of a hose.
Unroll the plastic. Make sure no rocks or hard or sharp objects are sitting underneath it.
Rake away any grass or leaves around the water slide area, as these will stick to the participants once they are wet.
Spray the entire water slide with water and lay the hose at the top of the slide so that water continues to run down.
Dress all participants in bathing suits and water shoes and let them slide down one by one.
Have people slide sitting, lying on their backs, and head first.
Allow the plastic to dry in the sun before rolling it up and putting it away.
After getting started I am adding my own tips here that were not listed on ehow.
Be very sure there are no rocks under or around the slide. Not only will it rip the plastic, but you don't want someone sliding over any rocks.
Make sure you get this thing off the grass when you are done. It will suffocate the grass if left overnight.
Don't forget sun screen.
Get other ideas at eHow
Tags: