Ditch Productivity For A Day: 12 Great Sites To Kill Time & Have Fun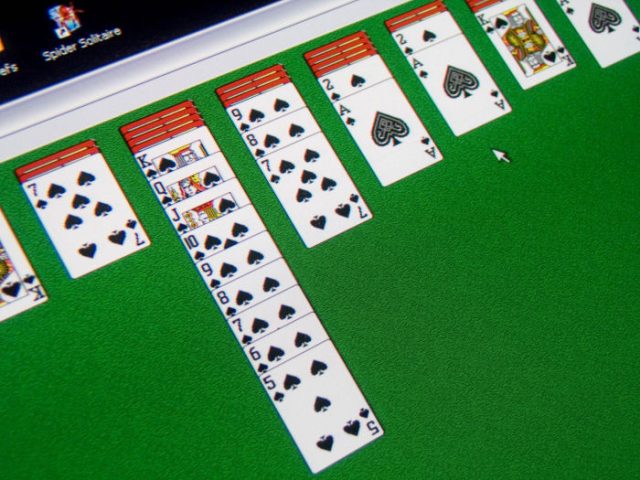 Sometime back, Leo Babauta from Zen Habits talked about how doing less and being less productive could benefit your work and life. He talks about spending less time doing quality work and have more time for fun.
Taking inspiration from Leo, I thought it'd be nice to take a break from productivity here at DLM and focus on some ways to kill time and have fun. That means another list of cool sites, but this time, it's not a list of productivity tools. Instead, it's a list of some great sites that will help you unwind and have fun.
The list includes some prominent social networks, video and humor sites, games and some unusual sites you might not have heard of. Check them out.
Yearbook Yourself
I don't think there's anyone who wouldn't love this site. Yearbook Yourself lets you upload your photos and give it the old retro look from 1950s and 60s. It has different looks for different decades. It's fun to see yourself in a black and white picture with some weird wig on your head. You can also edit the pictures and download them to your computer.
Veryfunnyads
Veryfunnyads, as the name suggests, is a site which brings you some of the funniest video adverts of different products. There are different categories you can choose from, like animals, cars, gadgets, kids and more. You could also pick specific brands or watch ads by countries in which they appeared.
Google Image Labeler
Google Image Labeler is a cool tool. In fact, it's a game within Google's Image Search that helps you suggest better labels for web images. It's very simple but can get addictive once you start playing it.
You are randomly paired with an online partner and both of you label the image you see in the time allotted to you. When both of you type the same label it's a match and you proceed to the next image. A fun way to pass time.
AudienceSounds
Another really interesting way to kill time. AudienceSounds is a repository of sounds. Be it clapping, laughing, giggling, snoring or cute baby sounds, they've got all covered. There are different categories too, like crowd sounds, people sounds, sounds by gender and baby sounds.
Listen to them online or download them to your computer/mobile phone to use them as your ringtone.
College Humor
College Humor is a well known comedy site that has humor videos submitted by users along with pictures, articles and much more. Some of the videos are really innovative like this prank played on a guy in a basketball court. It's awesome.
Along this same line is a site named Funny of Die. It was created by Will Ferrell and is pretty funny.
The Onion
The Onion is another very well known source of laughter and entertainment on the web. It is a satirical news site and is also circulated in print in the U.S. It contains current event and news parodies, some of which are simply hilarious.
YouTube
When there are million of videos watched everyday on a site, it just can't be ignored in this list. YouTube is probably the first site we visit when we think of taking a break from work. With videos from all over the world and on almost every topic you can imagine, this site never disappoints.
Twitter
Want to kill time and

not

think about Twitter? Many would consider it a sin. Twitter, which continues to grow by leaps and bounds every month, is the simplest way to communicate with people around the world. While it has many advantages, it is without a doubt a great site to pass time.
Miniclip
Miniclip is a popular site which hosts games of all kinds. From flash games to nifty puzzle games, car racing games to big multi-player games, there are a number of options for games addicts.
Unnecessary Knowledge
Unnecessary Knowledge presents you facts which are weird, hilarious and could well be untrue. But that doesn't matter. The site is entertaining and the facts, true or not, give you the opportunity to have a good laugh. Just rate the facts and flip through them to keep enjoying.
Scribbls
Scribbls lets you draw whatever you want to draw. You could also take random drawings from other users and apply your creativity to them. Also rate and comment on other pictures.
Facebook
And lastly, we have our social network of choice – Facebook. Going by the news I browse through everyday, Facebook could well become the only meaningful social network ten years from now. Its growth is just insane. Obviously, people love spending time on it. I am guessing most of you love doing it too.
So that was about how you could kill time and have fun on the web. Did you like the sites? Do you have some other way of killing time on the web? Lets hear about them in the comments.
Cheers,
Abhijeet
Like this Article? Subscribe to Our Feed!