Lessons You Can Learn From Dealing With Frustration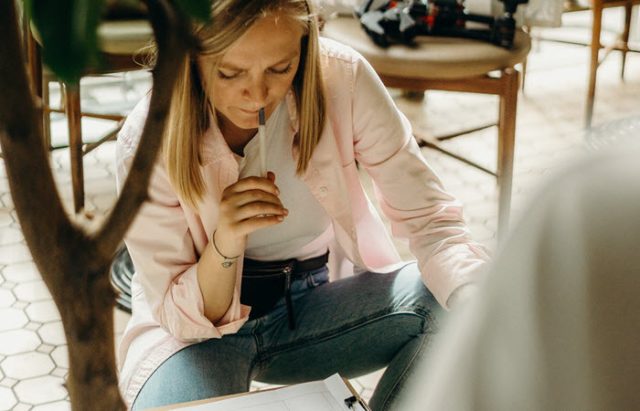 We all struggle with our frustrations. They come in all shapes and forms. We often get frustrated with work, either because we do work that we aren't passionate about or lack some skills to thrive.
But our frustration can be turned into a passion.
This post will show you what you can learn from dealing with frustration and how it can help make bold things happen. It can be a career change or anything you want. You'll discover a simple five-step formula that worked for me.
Are you ready?
Let's dive in.
Stage #1: Frustration
Stage one is all about pinpointing what you're frustrated at that can be turned into a passion.
It wasn't until I read an article from Jeff Goins that I realized the universal value of this conversion. It dawned on me that all of my passion for productivity stems from my initial frustration over the lack of my progress in work.
I wasn't disorganized. I consider myself a fairly organized person by nature. The problem was that I lacked vision and passion, I was torn apart in the vicious cycle of multitasking, and I followed through with my go-to guy approach.
You might have a different experience. Maybe you get frustrated at the lack of some skills. You may be frustrated with how your peers are better at writing.
Anyway, chances are that your frustration can ignite your passion for something new.
Stage #2: Passion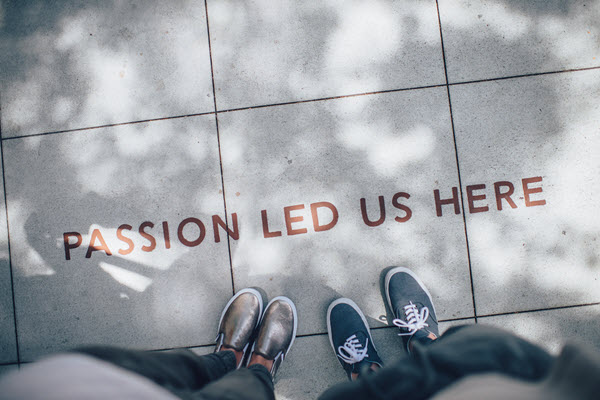 What is passion?
It's what you're doing after the kids fall asleep
It's what you're doing first thing in the morning
It is what you're thinking about when you wake up in the middle of the night
It's what you can't wait to talk about when you meet your friends
Passion is a state of mind.
In his book, Free to Focus, leadership mentor Michael Hyatt identifies four zones of productivity along the dimensions of proficiency and passion. When your passion meets your proficiency, you're entering the Desire Zone in which, Hyatt argues, you should spend most of your time.
The question is how you find your passion.
You can find it by accident, but taking deliberate action sounds more reasonable, right? It happens when you step out of your comfort zone and consciously search for your passion.
Once you find it that's when the hard work begins. That leads us to…
See Also: 4 Steps To Find Your Passion
Stage #3: Action
A bunch of folks writing about personal development conclude that you should take baby steps that will pay out over time. The One Thing by Gary Keller & Jay Papasan, The Miracle Equation by Hal Elrod, or The Leap of Your Life by Tommy Baker, just to name a few pivotal sources, all point toward dedicating the morning hours to our goals.
Don't look for the low-hanging fruit. Make bold things happen by dedicating at least half an hour to your passion every morning.
Are you wondering why morning is the best time for that? Here is the thing:
Your willpower peaks in the morning and it gets depleted as your day progresses
There're chances that you experience distractions later in the day
You get a sense of accomplishment when you do the hard work in the morning
Over time, working in the morning will become a habit (kind of a morning routine) and that's when your success becomes inevitable
There is one more thing that I learned from Hal Elrod, the author of The Miracle Equation:
"Stay committed to your process without being emotionally attached to your results."
Hal means that you should continue with your journey, regardless of whether you see the results. This is especially hard to swallow because, we, humans want the immediate benefit.
It doesn't mean, of course, that we're sailing without a compass. And that's when the next stage comes in.
Stage #4: Course correction
No plan is set in stone. Without regular checkpoints, however, one could easily find himself off-road. Not you.
A review ―be it weekly, monthly, quarterly, or yearly―provides a good opportunity to sit back and get the big picture. Are you making progress? What can be improved? What went wrong? Is there a new approach you should adopt?
Until your morning routine gets cemented, you could track your progress with a habit tracker, which is nothing more than ticking checkboxes in a row.
There is one more tool that might help you to stay on track: affirmations. The first time I heard about affirmations, I was more than a bit skeptic about it. It's a bunch of persuasive languages that you write down and read out every single day. It might contain your beliefs, boundaries, most important goals, and the like.
I can say that it works. It, at least, helped me to establish my very own morning routine.
Enough of hard work, it's time to celebrate and claim our reward!
Stage #5: Satisfaction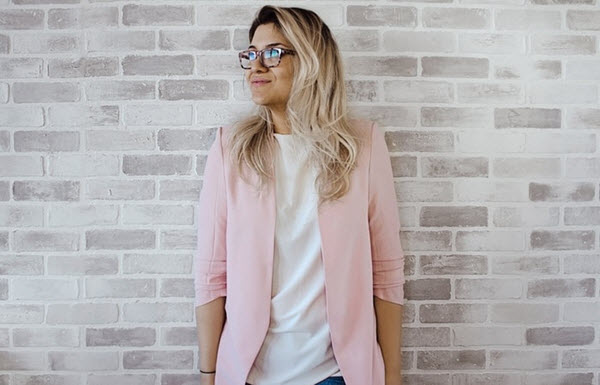 That's what we're all craving for. If you follow this five-step approach, you'll experience satisfaction in some form. It's simple physics.
And the best thing is that this fulfillment comes from hard work. At the end of the day, season, or one's life, nothing compares to the hard (and meaningful!) work we've done.
My formula and the dawn of my blog Productivity Nine to Five:
Frustration – I was frustrated over the lack of my progress in work that fueled my passion for productivity
Passion – I worked my way to get involved in the work of the launch team of a productivity book, where I met like-minded folks and discovered my passion
Action – I scheduled a time for crafting blog posts every day early in the morning
Course Correction – I do a regular review to ensure that I stay on track
Satisfaction – It's my pleasure that you're reading this piece of content
Most importantly, this formula helped me to quit my miserable job and step into a new career.
So, it's time to get frustrated:
Frustration – Listen to what makes you frustrated. Start dealing with frustration so you can turn it into a passion.
Passion – Find what you are passionate about.
Action – Take action consistently as early in the day as possible.
Course Correction – Take a step back and evaluate your progress regularly.
Satisfaction – Claim your rewards.
Again, I want to give due credit to Jeff Goins, who inspired this piece of content.
Your one takeaway: listen to your frustrations and figure out how you can turn them into a passion.
Like this Article? Subscribe to Our Feed!
Csaba is the founder of Productivity95. He is on the mission to share his passion for productivity and personal development and to help people find their own development path. Want superior organizational skills? Get the road map you need to make it happen (it's free).