9 Steps to Create your Personal Development Plan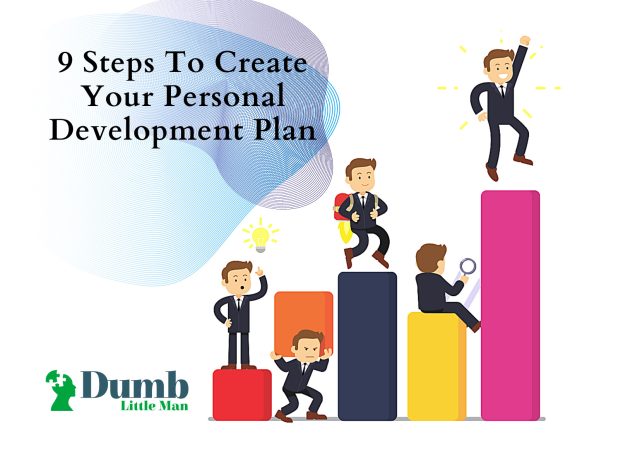 Personal development starts when you begin to take things seriously and start focusing on yourself. Whether it's your career, health, or mindset, you cannot put others in charge of your life.
If you have no idea about how things will unfold, what will you do about your career, and do not see a bright and inspiring future, you need to create a personal development plan.
All you need to have is to focus on yourself and take control of your life to achieve your goals.
How Can You Start Personal Development Planning
The personal development plan is different for everyone, and we are writing down some of the main points that can help you start your personal development journey.
First, the main purpose is to understand yourself, and after identifying your true potential, you can set meaningful and achievable goals for yourself.
You have to identify whether the goals that you have set for yourself are achievable or not and after that, you have to identify the steps that can get you there.
Work on your skills that can help you achieve your targeted goals and create an actionable plan.
With the right personal development planning, you can manifest your success, and make better decisions that can prevent you from falling. A clear and actionable path is not only good for your mental health but also your career and professional life.
1. Write a Personal Development Plan for Yourself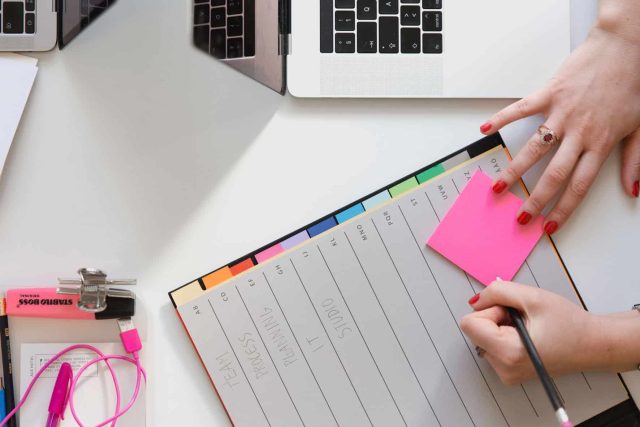 We are writing down some steps that are required to write a personal development plan.
Set your goals to fulfill and desires to achieve.
Make those goals and desires your top priority.
Create actionable plans and set deadlines that you can easily meet in order to achieve your goals.
Recognize all the opportunities and setbacks you can face.
Work on mastering your skills and expanding your horizons.
Take help from your support network; family, friends, and peers.
Record your progress.
2. Set your goals to achieve and desires to fulfill in your personal life
To start your personal development journey, first, you have to hunt for the things that interest you the most. All the things that you really want in your life, and consider as your long-term goals.
If your goals overwhelm your heart and scare you, it is quite natural. Your goal and desires must be big enough that they seem difficult to achieve for others. However, by stepping into the right plan, you can break your goals into tiny steps.
After identifying and setting your goals, you can easily feel a storm in your heart and a desire to fulfill them.
3. Make those goals and desires your top priority
Prioritizing your goals is essential when you are embarking on a personal development journey. In order to achieve your long-term goals, you have to create and prioritize short-term goals. Short-term goals are easy to achieve as the time it takes to achieve them is less.
However, with short-term successes, you can perfectly train yourself to manifest your long-term goals and ambitions.
For example, your goal is to become an entrepreneur. Firstly, you have to work on increasing your knowledge and building a sustainable ecosystem.
4. Create actionable plans and set deadlines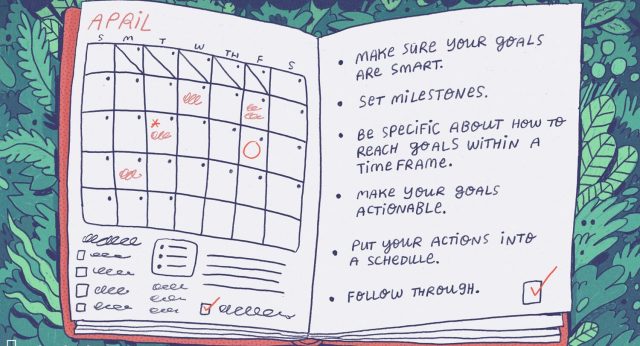 Actionable plans and deadlines help you achieve your goals easily and effectively. When you start imagining and picture your goals in your head, things start to become easy as your motivation and desire to achieve increase.
You have to daydream about your goals. Set realistic plans to make your dreams come true.
If you have any goals, you can ask some experts in that field to make sure whether your goals are achievable and realistic or not. Do they fall into the likelihood of becoming true one day or not?
Realism prevents you from becoming disheartened and discouraged when you see any failure.
5. Recognize all the opportunities, threats, and setbacks you can face
There will be certain things that will prevent you from achieving your goals, or opportunists that will help you easily achieve your goals. All these could involve some internal and external factors that combine to make something happen.
You have to recognize not only the opportunities but also threats that you could face in your personal development journey. While creating a plan, you have to write them down for yourself.
For example, demotivation can be a threat in achieving your goal and fulfilling your purpose. Even procrastination can become a huge hurdle for yourself. You have to stay laser-focused, motivated, and consistent to make your dreams come true.
You have taken advantage of all the opportunities that are coming your way. If you think, meeting a successful entrepreneur can give a push to your entrepreneurial journey, then you must avail this opportunity.
You constantly have to keep asking yourself; "How much does my goal matters to me?"
"What will I do to achieve them?"
There is plenty of question that you have to keep asking yourself throughout your personal development journey.
6. Work on mastering your skills and expanding your horizons
In order to achieve your goals, you have to work on mastering certain skills that are important for your goals. If you identify what could hinder your progress and what could help you achieve your goals, things would become easy for you.
Without any doubt, mastering skills and expanding your horizons can definitely manifest your goals.
7. Use and Take Help of Your Support Network
When you are on your personal development path, you have to realize one thing and that is you do not have to do everything on your own. Your network is your actual worth. You can invest your time and energy into building a network that is valuable and can help you grow. It can actually be your total asset that you can utilize.
Your network does not need to be your workers and team. It can be even your friends and siblings with whom you can actually go and make the most of their knowledge, ability, and time.
If you focus on building your network, it will eventually bring back a lot that will help you take your entrepreneurial journey more seriously and fruitfully.
You will find plenty of people who will be happy to help you and see you grow. You can pair up with them, and grow together.
8. Record your progress
One of the crucial and most important points in personal development is that you have to constantly keep yourself updated about your progress. No matter whatever you do, whether small, insignificant, or large, everything will eventually create an impact on your growth and well-being.
Whatever your goals are, keep measuring your progress and record it. By doing that, you will be able to keep track of your success, and also stay motivated and focused.
When goals are bigger, and long-term, you have to stay determined and dedicated throughout your journey to achieve them, and all these factors play a huge role in doing that.
Even if you face a setback, you do not have to be demotivated and lose hope. All failures and setbacks are things that help you properly evaluate your progress and you have to acknowledge them, no matter what.
9. Take One Step at a Time
When you first start taking a personal development plan seriously, you are likely to keep a bit anxious, or maybe quite overwhelmed. Well, you just have to take a deep breath and take the first step, and start hustling.
If you do not have a skill, you can of course learn it.
What are the Types of Personal Development Plan
To grow as an individual and succeed in your personal development plan, you first have to identify what are the different types of personal development plans. By doing that, you can easily determine the type of personal development you are in most need of.
We are bringing different types of development plans for you, and keep your requirements in mind, you can choose the one you like the most or the one that meets your preferences.
⫸ Creativity Development
This type of development plan or course teaches you to develop your creativity through different creative means such as; gamification, controlling your thoughts and emotions, channelizing your negative energies, and different ways you can import your memory and imagination.
If you want to be creative, you can take up this personal development plan, and expand your thinking horizons.
⫸ Time Management
Personal development plans could be of a variety of types and one is time management. People who find difficulty in managing their time can better take this course, and learn how to make the most of their time, and work on all deadlines.
Time management is indeed a skill that you can learn with effort and determination.
⫸ Memory Improvement
In this type of personal development plan, you can work on improving your memory, and remembering things clearly. Many techniques and software will aid you in doing that.
⫸ Life Management Skill
Managing your life efficiently is essential to have a happy and prosperous life, and you can do it with life management skills. If you think you lack such skills, you can work on learning them and create a personal development plan for them.
⫸ Communication Skills
Communication skills come in handy in every point of life. No matter where you are stuck, good communication skills can take you out of any situation. This type of personal development provides you with effective tools that can help you work on your communication skills and improve your personal life and professional relationships. It includes body language, active listening, and personality development, and much more.
People who have good communication skills can stand out among the crowd.
Create a Personal Development Plan Template
Creating a personal development plan template can help you better achieve your personal development goals, and you can easily measure progress in each area of your personal growth. Personal goals vary from person to person, and your personal development plan strategies will be different as compared to others. However, you are creating a template and questions that you can use in your plan for smart goals.
We all know self-improvement starts from within, and everyone wants to achieve life goals that they have set for themselves, and these few questions might help any of you in achieving goals.
Firstly, you have to define and clearly state your goals.
After that, you can add these things to your template;
What are your specific goals?
List of all the things you want to achieve in the next few years.
What are the skills that are required to achieve each of your goals
What are the skills that you are not good at yet?
What will be your actionable plan?
How long will it take you to learn and acquire a certain skill?
What is the realistic timeline for achieving g all the goals?
All these questions will help you in self-evaluation and moving forward in life. To achieve your personal development plan, you have to take more responsibility for your actions and need solid and good preparation to nail it.
Conclusion
With a proper personal development plan PDP, you can develop an actionable strategy and set milestones to achieve your future goals. No matter what you want to achieve, everything becomes possible. In this writeup, we have almost covered everything that you need to know about PDP and if you want to achieve something, a proper action plan is the ultimate solution.
Create a clear plan for yourself, and set goals and with proper decision making, you should start hustling. You might have some important goals that you want to achieve next year, so why not start working on them right away. A personal development coach can also help you with learning new skills with not just a detailed plan but a strategic plan.