8 Avoidable Workplace Safety Mistakes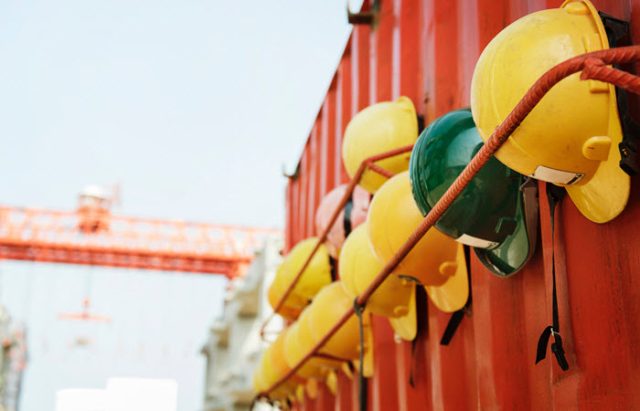 Let's accept it. Not all businesses are serious about their workplace safety.
Some of them leave the safety on the mercy of a few fire extinguishers and a couple of warning signs here and there. Some of them don't bother if the chemicals are stored near their MCB box or employees go through a wet floor. Unfortunately, they only realize the importance of workplace safety when a serious accident occurs.
Why wait for something unpleasant to happen?
Create a secure and positive work environment by avoiding common safety mistakes in the workplace given below.
Failing to Use a Ladder Properly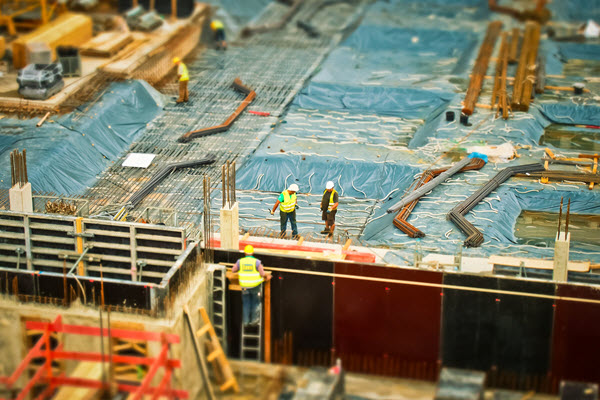 According to one report, 500,000 people are treated for ladder-related injuries every year. Even worse, over 400 people lost their lives as they succumbed to those injuries.
Tiny ladder-related mistakes can lead to serious injuries. For example, some use unsteady ladders that can easily slide out while a person is on it. Leaning from the ladders is another mistake that can affect their balance. Using other objects like chairs, stools or scaffolding as a ladder is not safe, either.
Not Getting the Machine Inspected
If you are like most business owners, you are likely to skip an inspection if a machine is working fine.
Well, this can be problematic down the road.
You never know when an underlying fault can lead to damage or harm the operator. Therefore, make sure to get your machinery inspected on time.
Timely and proper inspections make sure that your machines are running correctly and won't pose risk. With regular inspection, your equipment stays in top shape and won't cause a halt due to breakdown.
Not Keeping the Facility Clean and Organized
Make sure to keep your facility clean and organized. Otherwise, a huge stack of waste or debris can lead to a fire outbreak if they come into contact with a spark or inflammable material.
Moreover, an unclean work environment is an ideal breeding ground for various bacteria and germs, thereby affecting the health of your workforce. By practicing proper work hygiene, you can prevent the growth of harmful viruses and bacteria, ensuring a safe and healthy work environment.
It goes without saying that having clean premises will also improve your business image.
Inappropriate Storage of Chemicals
Your workers are also prone to risks when they come into contact with harmful chemicals or toxic substance like gasoline, paint, and insulation. Here is how you can minimize the risks associated with them.
Keep the areas ventilated.
Make sure your employees wear protective gears like gloves and masks while using chemicals.
Tell your employees to seek treatment if they experience itchiness or not feel well after using the chemicals.
Store the chemicals away from any equipment and electrical short circuit board.
Read the manufacturer's instructions on how to store them.
Not Performing a Safety Risk Assessment
Let's admit it.
We are often so used to our work environment that we forget about our safety. In fact, we take it for granted. We assume that we are aware of the risks as well as the ways to deal with them.
That's not the right approach.
You need to assess the risk factors present in your workplace. For example, you never know when an overheated system can turn into a hazard or when a slippery floor can injure someone.
Therefore, you should perform a safety risk assessment of your workplace frequently. A health and workplace safety professional can help you with this task. They can assess your workplace for risks and help you deal with them.
Electrical Hazards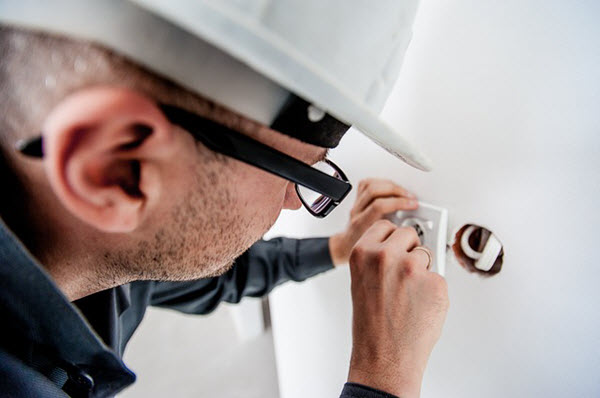 No matter how upscale and sophisticated work environment you have, you are not immune to electrical hazards. Electrical hazards are one of the major causes of workplace fatalities, even in developed nations like the US.
Power fluctuations can also affect the equipment in your workplace. A big power surge can damage your machinery, while an unexpected power outage can lead to loss of work.
Here are the tips to avoid electrical hazards taking place at your organizations.
Make sure to power off the device before repairing it.
Update your equipment as old equipment may have frayed wires or worn out segments.
Avoid stuffing outlets with too many equipment and tools. Avoid plugin more than high wattage equipment at a time.
Unplug equipment when not in use to save energy as well as minimize the risk of fire or shock.
Get your electrical cords inspected once a month to make sure that they are not cracked or damaged.
Don't run the wires through high traffic areas like carpets or doorways.
The repairs and installation should be done by a licensed electrician.
All the equipment should be certified.
Not Wearing Protective Gear
One of the major causes of workplace accidents is not wearing protective gears like gloves and helmets.
Also known as Personal Protective Equipment, protecting gear protects workers against several risks on the job. These hazard risks can be anything from falling debris, wet floors, electrical sparks, and poisonous gases. For example, wearing hard hats provide protection to the workers against head injuries or shocks caused by falling objects.
These protective gears generally include items like eye protection, high visibility clothing, safety footwear, helmets and respiratory protective equipment like a mask.
See Also: 5 Reasons Why Wearing Safety Boots at the Workplace is Crucial
Not Having the Safety Signs
Many employees don't bother if they walk on a wet floor. Some don't realize that the lift is out of order until it halts in the middle. Some may not be able to find the emergency exit door when a fire breaks out.
This is why safety signs are used to help workers identify the risks. They warn the employees about potential dangers. For example, the sign of a wet floor will warn them to avoid the pathway so that they don't get injured.
Some of the common workplace safety signs are prohibition signs, mandatory signs, warning signs, fire safety signs, danger signs, general information signs, and emergency signs.
These are the workplace safety mistakes you can avoid to keep your employees and infrastructure safe and sound. What do you think? Please drop your opinions to the comment box given below!
Like this Article? Subscribe to Our Feed!
Romit is a Marketing Manager at Sustainability Pty Ltd., an expert consultancy services in Environmental Services, Training Services and Occupational Health and Safety to empower companies to achieve industry leading results.