5 Habits Of Successful People You Should Be Following Today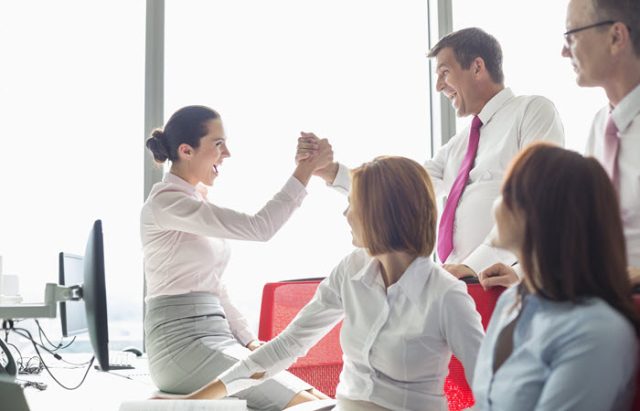 Believe it or not, the things you do on a daily basis have an effect on your success in life. In fact, habits play a crucial role in shaping our lives. Based on a psychology study at Duke University, 45% of everything we do on a daily basis factors in daily habits.
We all know that bad habits can be detrimental to your mental and physical well-being. They can hinder your road to achievement and success. Good habits, on the other hand, can help you rise above others and be at your best.
The concept of success differs with each person. To some, it may mean earning more money. To others, it can mean happy relationships or a simple sense of achievement.
So, what are the common habits of successful persons that set them apart from the rest of us?
Let's try to dig deeper to find the answers.
Reading as a habit



Billionaire investment guru Warren Buffett reportedly once said that reading is the most important habit he's picked up.
Tom Corley works as a financial planner and accountant. He conducted a survey that involved 233 participants with most of them being self-made millionaires. The results of the survey depicted interesting patterns.
Among the participants, 88% claimed to spend half an hour or more each day to reading. Most of them prefer reading non-fiction pieces that include history, self-help books, and biographies.
P.J. Worsfold, head of product for FTSY ("footsy"), an artificial intelligence platform for matching people to shoes, claims to read one hour mostly about his industry and other events related to his niche. Plus, whenever possible, he shares useful articles and a small piece of his opinion.
That helps him remember the significant sections of a piece and gives him the opportunity to explore and use them to view other things.
See Also: Best Business Books: The First-Time Entrepreneur's Reading List
Be an early bird
About 50% of the participants Corly interviewed stated that they get up around 3 hours before their actual workday starts. It gives them ample time to get additional things done, which may include finishing side projects, working out, or just planning ahead.
Other examples of early risers include Facebook COO Sheryl Sandberg, who is known for getting into the office at 7 a.m. Anna Wintour, Vogue Editor-in-Chief heads out to playing an hour-long tennis match on a daily basis as early as 5:45 a.m.
This shows that although getting enough sleep is very important, you might want to schedule your sleep cycle so you don't have to keep hitting snooze until the last minute.
After all, the early bird catches the worm.
Work out and stay fit
We have all grown up knowing the benefits of a healthy lifestyle, especially working out and staying physically fit.
James Parrelly is the managing partner of Paw Pods that provide eco-friendly pet caskets and urns made from 100% biodegradable materials. According to Parrelly, successful entrepreneurs require mental and physical fitness. He further adds that clearing your mind and challenging yourself physically with a tough workout daily helps you stay ready for the daily challenges of a business.
To sum it up, a strong body carries a strong mind.
Work on communication skills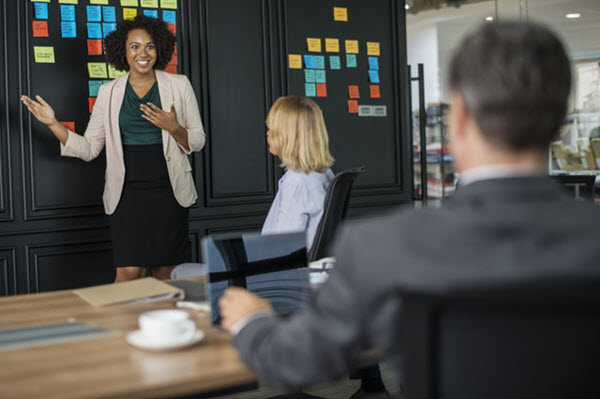 Communication plays a key role in building constructive interpersonal relationships on a personal as well as on a professional level. Working with data, facts, and figures is important. However, if you are unable to convey the right information and message in a timely manner, you are less likely to achieve your objectives.
As Richard Branson, one of the most successful entrepreneurs and leaders states: "Communication is the most important skill any leader can possess."
As with other skills, it is important to continuously work on improving communication to help you stay more efficient while interacting with anyone on any level. Emphasizing the value of proper communication further, Branson once shared a quote from the popular author Brian Tracy who said this:
"If you're willing to work at it, you can rapidly improve the quality of every part of your life."
Use technology
Whether you are a professional just starting a career or a CEO, it is important to keep yourself organized especially when it comes to daily tasks. Especially for people who have a lot on their plate, be it running multiple businesses or trying to balance work-life routine, a to-do list is highly mandatory.
Kris Snyder is the CEO of Vox Mobile, a Cleveland-based organization that provides enterprise mobility solutions. The company has an annual growth that trends above 30% and enjoys consistent inclusion in Gartner's MMS Magic Quadrant. Snyder also happens to be the founder of the Global Enterprise Mobility Alliance (GEMA).
Snyder advocates for using technology to attain strategic objectives and initiatives. For instance, scheduling a weekly agenda with important clients through a PRM tool. This allows for real-time prioritization of relationships and interactions on a daily basis.
See Also: 5 Top Technology Trends That Will Shape 2018
What's your take on success and how do you manage to achieve it? Share your ideas in the comments below.
Like this Article? Subscribe to Our Feed!
Agile and Software Consultant at nTask. Productivity expert. Tech enthusiast.