All Time Best Decorations for Christmas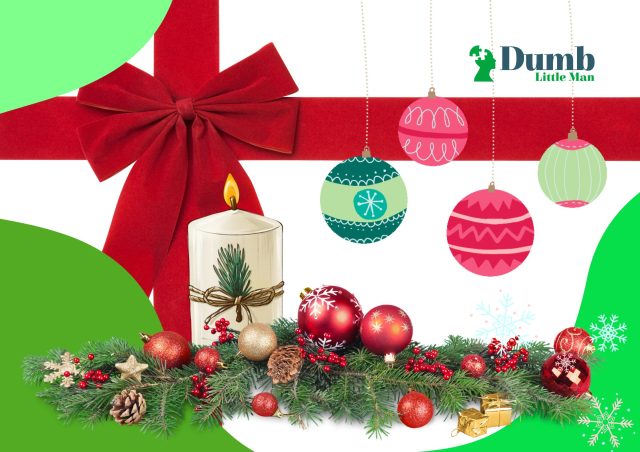 With the December breeze around the corner, we know too well what's coming next. Of course, the most exciting time of the year, Christmas. They said that "'Tis the season to be jolly" but what would make it even jollier is the perfect ambiance set up for the occasion.
Like every other celebration, Christmas requires a distinct environment and feeling. Trees, lights, gnomes, gifts, and knits are just a few that complete the picture. It might sound simple, but it takes a little more effort for you to bring that Christmas vibe in your house.
If you feel a little lost on how to turn your place into a Christmas wonderland, then worry not, as we got you covered!
Christmas Trees
The Christmas vibe is not complete without the iconic Christmas trees. That tree where the gifts are expected to be under it, filled with lights and ornaments. Yes, that tree is what clearly finalizes the picture. Whether it may be big or small, real or imitation, bought or made, as long as it's there, you know too well it's Christmas.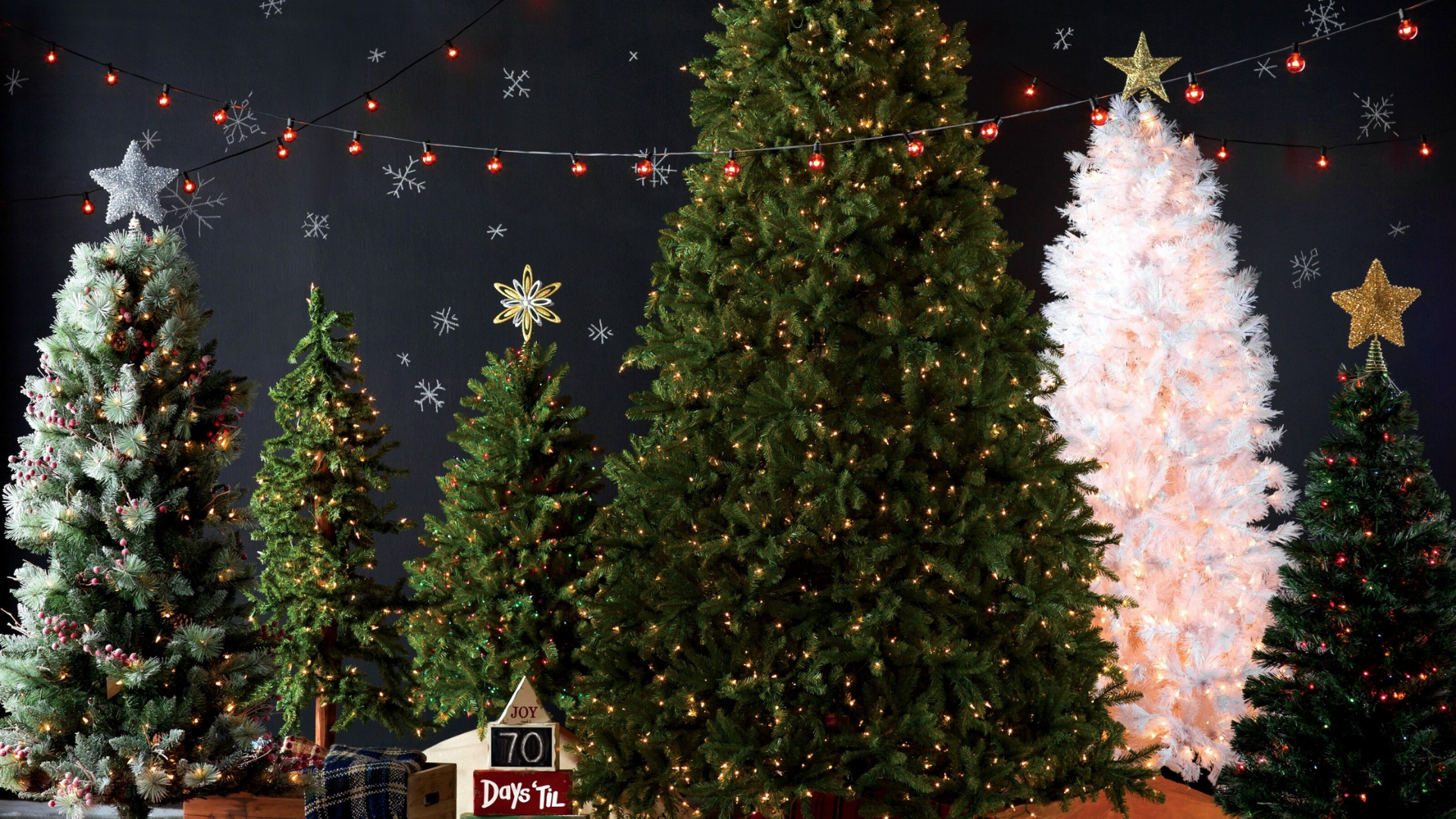 On that note, here are some suggested kinds of Christmas trees to add to your season's decoration!
Nothing beats the aroma of a real Christmas tree. Whether it may be a kind of Fir, Spruce, or Pine tree, they provide the overall mood needed for the occasion. These kinds of trees are found in Oregon, Washington, East Coast and Carolina. You can either get permission to cut them or buy one from stores like Holiday Tree Farm, Home Depot, Lowe's, Amazon, Walmart, A Tree To Your Door, and more.
If the big tree is too pricey or you know, big? Then you could try and get some little decorative ones. These little trees come in more variety than the bigger ones and they are more accessible as well. Here are some of the varieties of decorative Christmas trees that you might want to think about buying:
Miniature Pine Christmas Trees
Hickory Cedar Artificial Christmas Trees
Mini Christmas Sisal Trees
Mini Ceramic Christmas Trees
Lighted Birch Christmas Trees
Mini Wooden Christmas Trees
You can either use these little trees as an alternative for the big tree or additional decorative for your home. These could be available in your nearby homeware store or you could check online as they are available in IKEA, Treetime, BloomandWild, Target, Amazon, and more.
Buying a tree is always an option but if you want to get a little more creative with your Christmas tree, you can try the following Do-It-Yourself ideas that you can easily make! You just need a portion of your things at home and you can get your season's tree in no time.
Fairy Light Christmas Tree – forming a tree with the use of fairy light with the wall or a stick as body support.
Christmas Balls Tree – the use of nylon or any kind of strings to hang Christmas balls accordingly to create a Christmas tree shape.
Wall Collection Christmas Tree – using any material that is adherent to the wall then forms a tree shape.
Wine Cork Christmas Tree – a miniature tree formed by numerous painted (or not) wine corks.
Foodie Tree – an edible Christmas tree with the use of food combinations such as chocolate and strawberries.
These are just some ideas to unleash your creative minds for your Christmas tree decoration. You can find more online if you wish to learn more!
Christmas Ornaments  
A bare tree is just not it if we want to sit back and feel the season's vibe. There is the need to decorate the tree, the door, cupboards, and even walls! Therefore, we should consider what to add in our interior to get the vibe check we are aiming for.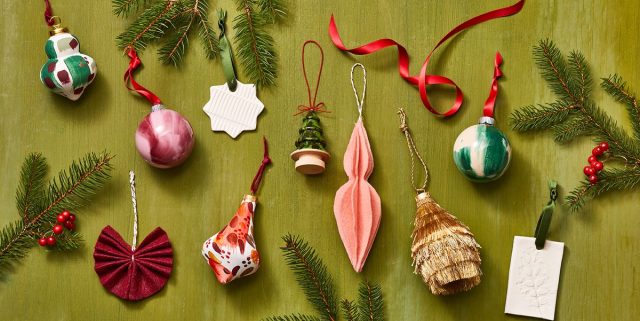 It takes a little step back for us and looks at the whole picture before we start buying decorations to garnish our home. For starters, here are some Christmas decor you might want to consider.
A simple tree is plausible if you want to go for a simple design. However, to spice things up, you could buy several tree ornaments for your conifer. It could be literally anything and you could find them almost everywhere.
Such ornaments could come in the form of characters such as nutcrackers, Jesus and his family, a dancing princess, snowman, and more. You could even get glass tree ornaments that come in several shapes such as balls, teardrops, lamps, or icicles. These are basically any ornament of your preference as long as you can hang them on your tree and of course on top, like the iconic Christmas star and bells.
If you are wondering where to get them, you could proceed to stores like West Elm, Crate and Barrel, Nordstrom, Antique Farmhouse, and more.
If you want to make your home fuzzier and bristlier, then plant decorations are suggested for you.
You could take some wreaths for your doors and decorate them with a ribbon or other ornaments. It is a big ring that is constructed from leaves, flowers, twigs, and other materials depending on where you got them. Wreaths are hung on the door as the Christians believe that it is a way to welcome the Christmas spirit and a symbol of "triumph" over the death of Jesus Christ.
On the other hand, you could also get garlands or tinsels. Both are long materials that are used to hang on any material in your house like the door frames, fireplace mantel, porch light, stairs handle, windows, or even the tree. The only difference between the two is that garlands are made with similar materials as the wreath ring but tinsels are more sparkly because they are made of plastic.
To create a snowy ambiance, you could get some snowflakes and poinsettia flowers. There are snowflake ornaments that are made to be hung and some are like stickers you could stick to your walls.
On the other hand, Christmas poinsettia flowers are not necessarily for hanging nor sticking, you could just simply place them anywhere as they are. These flower ornaments come in different colors and are mostly glitters, but if you want to get that cold and snowy vibe, purchase the silver kind.
People have different reasons why they get gnomes during Christmas. Some believe that they are nature spirits that are there to protect their homes and some believe that they provide care and prosperity for the family. It is even believed that these little gnomes would get mischievous if their needs are not provided.
Christmas Lights
One reason why Christmas feels so sparkly and nostalgic is because of the Christmas lights. There are different kinds of Christmas lights, and here is a guide to help you choose one or more.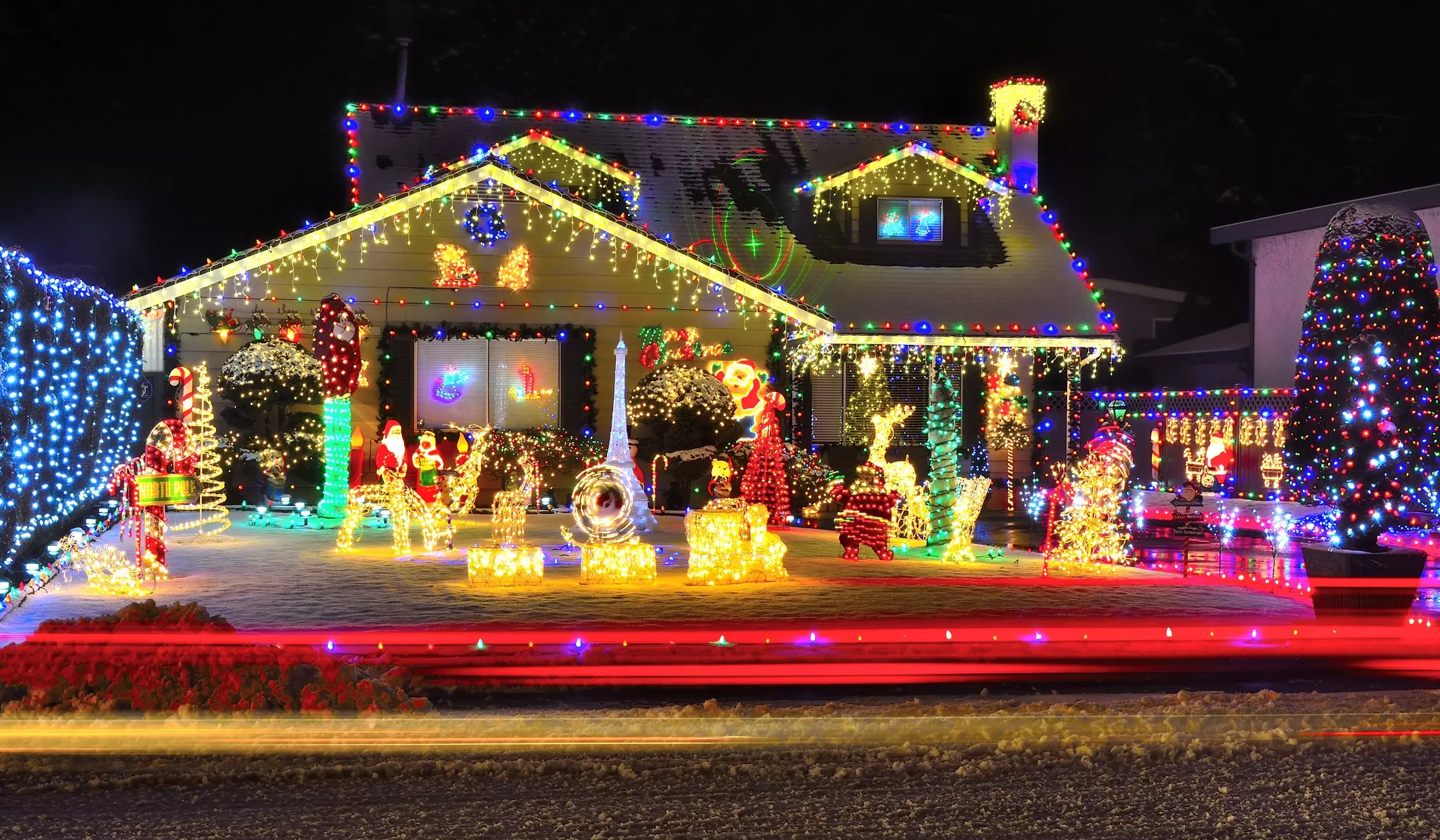 These are the typical big Christmas lights you see hanging on the frame of the roof of people's houses but you could also place them around your big Christmas tree. The bulbs are colorful and big but they don't flicker nor change lights, the bulbs themselves are colored. They usually give off a retro vibe as not many people use this kind of light anymore.
To achieve a minimalistic but vibrant look, people often go for these mini string lights or what is more commonly known as fairy lights. The bulbs are small and the whole string of lights would come in a warm color. People often use this as a decoration for their homes even if it's not Christmas.
These battery-operated lights are often used as alternatives for candles as candles are quite more dangerous than artificial ones. Battery-operated lights may come as a long pieces or small individual ones. These often come with a remote that provides different settings such as speed-changing flickers and light motions.
You might often see a lightened Santa riding his sled pulled by his reindeers on top of your neighborhood houses. Such decorations might even move or sometimes even change their colors. That kind of lights are animated and color changing lights. They often come in different shapes but Santa on his sled is the most common one. If you want to be a little more extravagant and creative, you could go for this one.
Such Christmas lights cover a wide range of areas and are often used outdoors in big events or in the gardens. However, smaller portions are also used indoors as a wall design. This type of lighting appears like a net with a lot of small bulbs that could either be battery operated or not.
These lights could come as Light Emitting Diode (LED) and incandescent. However, there are some distinct differences you could consider when purchasing one of the two. For instance, incandescent lights are less expensive but LED lights are more energy efficient since they use less energy but could work for hours.
The Cozy Department
It ain't Christmas if you don't feel cozy enough to tuck yourself in and sip some wine. One reason why Christmas feels so family friendly is because of the cozy atmosphere it provides. Yes, Christmas gives a welcoming and wholesome vibe. Here are some ways for you to create exactly that aura.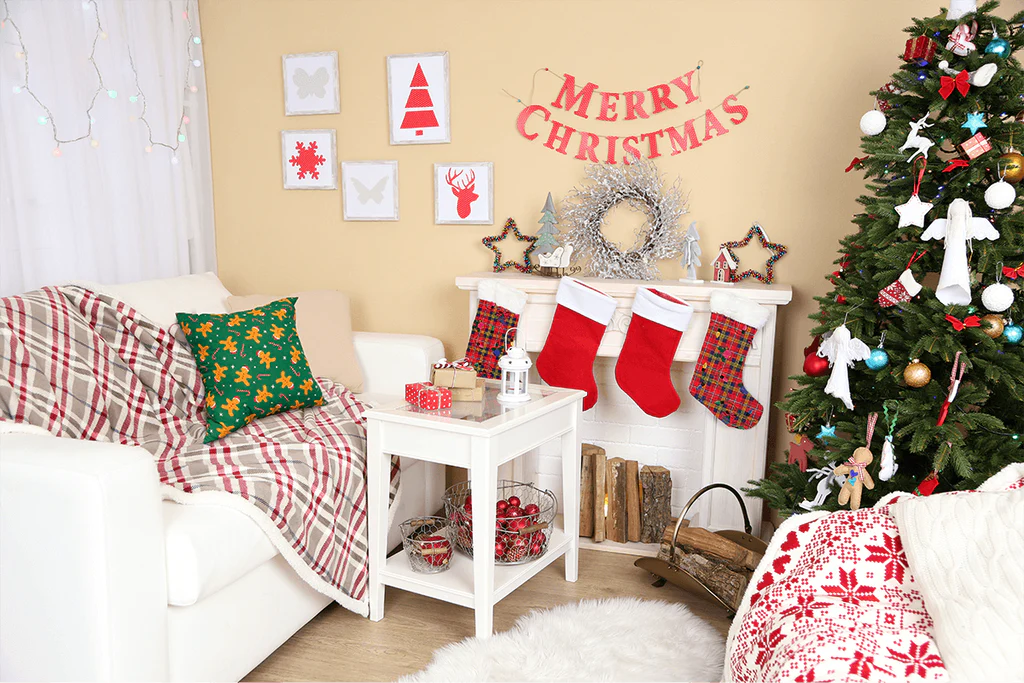 Do you remember those knit stockings hanging by the fireplace? Children sure love those since this is where they often discover little treats and surprises. Anything knitted gives off this jubilant vibe but the most common and iconic for Christmas are the knitted stockings or the big sized socks you paired with candy cane in movies.
You don't necessarily need a big Santa printed on your living room pillows, anything cozy-looking or Christmas-looking would do. You don't even need to buy new pillows for this if you already have existing small throw ones. Get pillowcases and blankets that are neutral but still give off the season's atmosphere. Here are the following designs you could get to do so:
Plaid (preferably in green or/and red)
Plane (preferably in beige, gray, red, and/or green)
Textured Pillowcases
Plushies are the cutest design you could in your Christmas interior. Gnomes are the usual plushies people go for but characters such as reindeers, Santa, and snowmen are popular as well. However, there are other plushie designs as well if you would like to have your plushies less Christmas obvious and use them any time of the year.
There is a deep reason why Christians lit candles on Christmas. It is said that a large candle is lit to "represent the star of Bethlehem" ; it is the star that guided the people to the place where Jesus was born. On the other hand, since Christmas is celebrated on the evening of the 24th, other people light candles to set the evening mood as well.
There you have it, these are the typical Christmas decorations you could try to turn your place into a Christmas wonderland! It might take a little more effort to create the atmosphere we are aiming for but hey, it is the only time of the year we make this much effort to decorate our home! Might as well give our best shot in designing our place, right?
If you are wondering, the decorations mentioned above do not require a rocket science for you to buy them. Such ornaments are easily found and bought anywhere especially during the Christmas season and they are usually among homeware stores and online stores.
What do you think? Do you now have an idea on how to set-up your place? If so then we are very much grateful to give you some assistance. With that said, enjoy this time of the year and have a merry Christmas holiday to you!