Chinese For Us Review: It Deserves The Cost! [2023]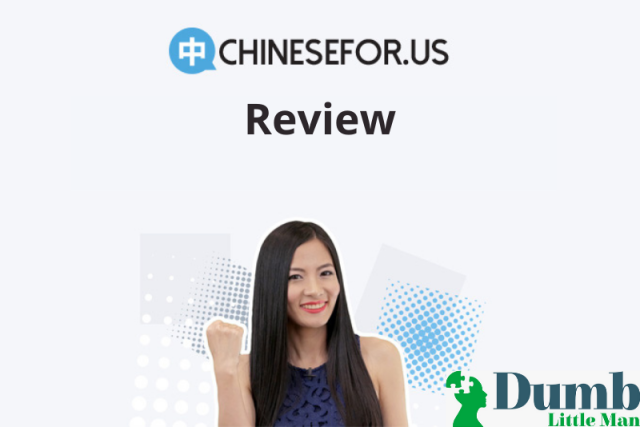 ChineseFor.Us is a more recent website that provides online Chinese lessons through videos.
If they continue to provide online lessons of the same high quality as they have done thus far, they might easily establish themselves as the premier online resource for learning.

Image from Languagethrone
It goes without saying that the Chinese For Us lessons are very well-made. No other online course has addressed the topics covered in this course as thoroughly as this one does. You may not find another resource that will provide you with a stronger foundation for learning Mandarin than this one.
Their courses are a one-of-a-kind blend of high-quality instruction, extensive framework, and reasonable pricing.
The biggest problem you may see to date is that HSK4 and increased skills have not yet been addressed. However, the details with which they cover the lower levels are far larger than before, which results in much more substance than you might think.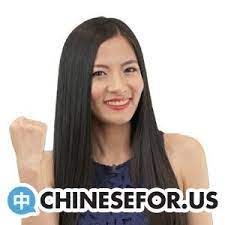 Image from Yt
Anyone who is just starting started learning the language may have a look at Chinese For Us for some inspiration. There is also a free trial online period of seven days on their site.
About Chinese For US
In 2016, ChineseFor.Us was founded.
The company began as a dream that Chuck and Lili would share China's language and culture with the world. The classes are based on a plethora of educational expertise and experiences in China.
The firm released the Hands-On Writing course in April 2016. The final content is on character writing. The strokes, the stroke order, everything you need to learn how to write any character.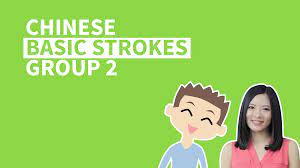 Image from ChineseForUs
It's in 2016, How to Say in Chinese was introduced. It is a free course that gives you more than one way to say something. The company believed that the words and phrases you use must be diverse to sound like a native speaker. Then the Pinyin Drills course was released. Designed to teach you the whole system of pinyin. Because you know not only how to pronounce the words once you study pinyin, but also how to type.
Image from ImprovingMandarin
The tone Drills course came out in October 2016. Almost all students have problems with learning the 4 Chinese Mandarin tones. The organization wanted to design a course that tells people that they don't have to be that hard to learn tones too. The Chinese language was announced as an indigenous subject. Each session in this free course has been created to teach you a phrase and to use certain dialogues.
In April 2017, the company stated that it will be completing months of brainstorming and hard work in order to provide broad learning and teaching experience.
In the same year, the Elementary HSK1 course was made. A continuation of the Chinese Basic course. It is aimed to match the HSK1 examination and enhance your vocabulary by more than 200 words and phrases. It also covers certain grammar points.
CLICK HERE TO READ MORE ABOUT CHINESEFOR.US
Why should you learn Chinese?
With about 1.2 billion Chinese-speaking people in 2020-21, Chinese is the world's most frequently spoken language. Almost 875 million of those speak Mandarin. That's 14% of the population of the world. Yet, as it seems so unusual, so many people are afraid to learn the language. (Although many of its difficulties are sometimes exaggerated). There are unbelievable gains in learning Chinese, thus it's worth the time to take this course.

Image from ChineseWithMike
Learning this language can pave the way for new experiences. This country has an unbelievable, dynamic, rich heritage of culture. And you would get a unique glimpse into this society with a Chinese comprehension with each passing lesson.
Native speakers are also more open to people who speak other languages. This is a sign of respect that goes a long way. This means that you may have more authentic interactions with native speakers, as they will most likely respond honestly and share tales that they wouldn't tell non-native speakers.
Being able to speak implies you may be one of the few individuals in your firm who can bring insight and value to international business interactions. You can aid with translation, support negotiations, and communicate with new business partners of your firm. When you communicate with them, you grow as a vital part of your organization. You are going to develop to depend on your accounts to help you achieve better safety in the profession.
For now, let's just get into the review.
Chinese For Us
ChineseFor.Us features astonishingly well-designed Chinese online learning courses. Their technique to help students attain their Chinese objectives is second to none.
This curriculum helps you to communicate about your challenges and learning needs from day one. This lesson enables you to learn to write characters and to learn to write characters. It might sometimes feel too complex and involves learning the names.
The ChineseFor.Us courses are particularly well designed for learning. The learning topic is more thoroughly addressed. Every aspect is done really well.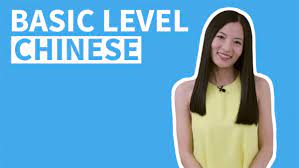 Image from ChineseForUs
ChineseForUs has a Youtube channel. This has many quality videos for learning. This youtube video channel was first made 4 years ago.
There are 192 video lessons on this channel. Every video has a classroom-style structured learning experience, all from the comfort of your own home. The purpose of these video lessons is to help you to write and memorize the characters you learned.
Every video is full of information and well designed to facilitate learning for everyone. The quality is top-notch. You may find every video useful if you are a beginner. And even if are in an intermediate stage, you would still like these videos.
CLICK HERE TO READ MORE ABOUT CHINESEFOR.US
What is HSK
It is an abbreviation for Hàny Shupng Kosh, which translates as the Chinese Proficiency Test. It is an international standardized test for non-native Chinese speakers who would want to improve and review their skills. Additionally, it has a feature to review their abilities to communicate effectively in their daily, academic, and professional lives.
Three versions have been released over the years: HSK1.0 (2010); HSK2.0 (2010-2020); and HSK3.0 (2020-). According to current projections, the new HSK 2020-21 Requirements will serve as the new standards for at least another 10 years.
Different Courses
Beginner Chinese
Beginner Chinese has one of the best content for the group of newcomers. It is available online on their site. It teaches you everything from vocabulary to grammar to character writing and links everything in between. Some of the online content may only be accessed by paying for a premium membership.
The first beginner learning course has 20 lessons. These learning lessons are divided into 14 videos. Following are some of the concepts you learn in these lessons:
Self-introduction
Chinese characters
Countries and nationalities
Numbers 1-100
HSK1 and HSK2
However, despite the fact that most people would like to bundle them together, the Beginner and HSK1 courses on Chinese For Us are essentially two independent courses and are not similar. First and foremost, the beginner course will be first followed, with each previous stage constructing the HSK1 through the HSK3 courses.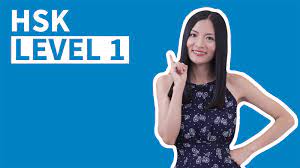 Image from ChineseForUs
Each phase teaches much more than you could expect to learn, and each phase includes videos and quizzes to help you learn more.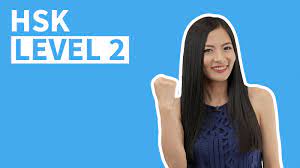 Image from ChineseForUs
Lili will be your online personal instructor for the duration of the program. She has taught Chinese as a second language in a number of universities. Besides holding a Master's degree in Chinese Linguistics, she also holds certification as an HSK along with a YCT examiner. Her previous experience as a Chinese instructor is well evident in the design and teaching of these languages.
HSK3.0 2020-2021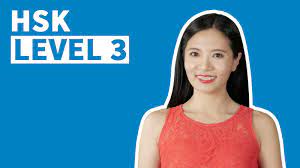 Image from ChineseForUs
The HSK3 program is a brilliant addition, which includes 50 lessons with 400 videos. Around half of the course is already online and about two new sessions are available every couple of weeks.
The HSK 3 lessons have a framework that is different from the previous levels. While HSK1 and HSK2 focus on a specific theme and the authoring of characters, HSK3 courses enable you to acquire the new characters yourself.
CLICK HERE TO READ MORE ABOUT CHINESEFOR.US
New Levels
There are 9 new HSK levels, these include three stages: primary, medium, and advanced.
The revised standards of HSK contain three dimensions: quantitative criteria; subjects and tasks; verbal abilities.
Topics and Tasks
HSK 3.0 Themes and tasks tell us, at each stage, what topics and what social tasks you are supposed to achieve along the way and comprehend and talk about. So you will know what you can do with it exactly all along.
How to prepare for new levels
The examination standards may vary often. Different countries also have their own examination standards. However, the actual knowledge of the literature does not really change, the course of progress will remain the same, and the Chinese will not get harder or easier by itself. And what a student defines as a beginner, an intermediate student or an advanced student won't alter.
Expressions and structures outside of the course are always nice to acquire. Since HSK is only one standard, but life is unlimited and the condition of anyone is varied. For someone who works in the field of medicine, at a very early stage of learning, they may want to know how to say certain medical terms while most people may not.
Who made the courses?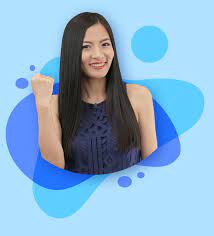 Image from ChineseForUs
Lili Hao is the instructor and Course Writer. In numerous colleges, including Sichuan University, she has taught Chinese as the second literature. The quality learning experience she provides through her content is amazing. As a literature learner and lover of international culture, she intends to use her abilities in teaching Chinese in an easy and pleasant manner.
Chuck is currently the ChineseFor.Us' Creative Director and Assistant Teacher. He has a Bachelor of Chinese and HSK stage 6 degree. He is a native English-speaking person. For five years he studied Chinese at the excellent university of Sichuan and still enjoys learning today.
Comprehensive abilities
Learning Chinese was previously very difficult. With this program, learn everything necessary to speak Chinese fluently. You may find reading material all along using online learning programs.
Verbal Communicative abilities
Verbal abilities are our abilities when we speak to people. It can be an interpersonal conversation, it may well be double-way communication.
It can also be Presentational, where we present a specified audience with spoken or written information. This comprises notes, publications, and public speeches. It can also be interpretive communication, to grasp information, which we like to understand.
Learning Road Map
First, you should be aware of the learning road map, which is something that is very important for learning. It would be logical for someone just beginning to jump straight into the novice level and to go through the lessons. This is not ideal, on the other hand. The fact that pinyin and tones are taught in various classrooms means that many Chinese languages can be taken and learned without studying the same pronunciation and tones first.
You may develop inappropriate language habits as a result of this predicament.
The addition of the learning map will help you determine the most effective way to be employed while approaching all similar resources. You can choose between two possibilities and one would be appropriate depending on the specific preferences of the learner.
CLICK HERE TO READ MORE ABOUT CHINESEFOR.US
Quizzes
You will have an interactive quiz after each video. These are quite decent but some can be enhanced – which they did with HSK2.
The question type varies but typically involves drag and drop elements. Some people listen to words, translations, sentence commands, and listening exercises when answering questions. This last man was my favorite and I want to see more questions like that.
Even for beginners, it would not be difficult to match Pinyin to the audio. The quizzes include a lot of listening drills.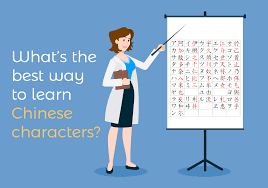 Image from TutorMandarin
The video quizzes are a lot better. The inquiries are more varied and difficult. These questions can involve matches of radical pinyin to meanings, matches character-based radicals, matches character-based definitions, matches of characters to audio, translates sentences, rearranges characters to create a sentence, input characters, and dictation sentences.
Pinyin Drills Course
Like its previous courses, this Pinyin Drills course is one of the best resources.
The Pinyin Drills training course includes 13 lessons with 13 videos. The flicks generally run between 5 and 10 minutes.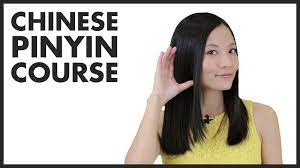 Image from ChineseForUs
Appropriate pronunciation is necessary to take the materials. The track is, however, incredibly well covered. The videos describe the position of word and mouth for each sound. They urge the student to take part in and learn about the movie.
24 questionnaires are also included to enhance learning and review your progress.
Two video quizzes are included. You can hear a sound here and choose the proper initial or finish. For beginners, these are really useful.
Learn Chinese Tones- Tone Drills
Most people struggle to learn tones, yet it isn't hard for us to show you. It can become second nature with practice. You will study all about sounds with this course, including detailed instructions about the third tone and tone pairings. We'll explain to you why the tones are so crucial and give you several strategies to sound like a native person.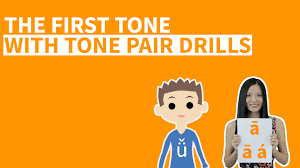 Image from ChineseForUs
The Tone Drills course will help you learn the pronunciation like the Pinyin Drills course. This lesson is very comprehensive, just like everything in this program. You don't have to know it all as a beginner or pass an examination in this course. But if you take the time to go, you will have a very firm foundation.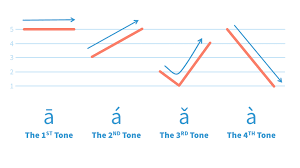 Image from ChineseForUs
The courses are not too long focused on single-tone pronunciation. Learning 2, kids take part in a few tonal exercises and also include full phrases. This is crucial since it is not possible to learn pronunciation and tones isolated.
Different listening activities are held in the contests. They are quite helpful in hearing internal variances.
CLICK HERE TO READ MORE ABOUT CHINESEFOR.US
Chinese Characters
The Chinese Character: Hands-on Writing Course fits perfectly in the series, in line with the pattern of exceedingly detailed courses. You'd be amazed if you were able to write Chinese characters such as this one, which is incredibly extensive, more comprehensive online.
This lesson proceeds from learning to write the basic strokes so you can logically write full characters. At times, it can feel a bit too complex and you need to remember the names of the strokes.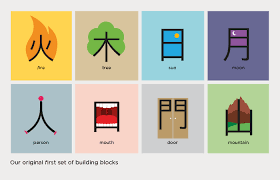 However, as previously stated, it's a long way to learn Chinese. Sure, you might easily pass all this and be completely all right. However, if you appreciate handwritten characteristics, these classes' difficulties offer you a good grounding in this sector.
These videos, unlike the other courses, are not accompanied by tests. However, something more appropriate – written sheets and homework papers – can be accessed. In tandem with the films you follow, practical documents should be used. The homework sheet should, of course, be for homework.
Review Classes
Examination classes are also regularly available during the courses. These lessons for review take the shape of a short conversation or story. This is a good way to examine not just what you learned, but also to listen to a bit longer material.
When you start, understanding questions are checked and replied after the talk. In English, Simplified Characters, and Pinyin a transcript is also accessible.
The accent is on the characters.
Only the characters are displayed when the dialogue is first and last played. Later in the film, you will see pinyin and translations to assist you to understand. You will truly appreciate that they emphasize early on learning characters. You can see that the focus is on developing the basis for long-term students.
Pricing and Premium Subscriptions
A monthly Chinese For Us subscription gives you a path to all of the on-site content. The six-month and one-year plans are of great value, however, monthly subscriptions are very costly.
A month's subscription is $24.99 per month
6 months will cost you $9.99 per month.
The cost of a year is $8.99 each month.

Image from AllLanguageResources
Current Courses
The current courses consist of 50 lessons and 400 videos in total, which are now being developed by the Chinese for Us team.
It expects to produce new lessons (each lesson contains three themes and four videos) every few weeks, according to its projections.
Future Courses
It will continue to make Levels 4, 5, 6, and beyond after reaching stage 3.
The amount of content in each HSK level increases dramatically with each level up the ladder
Chinese For Us does not guarantee a certain date for the release of its products. When you purchase a subscription, you will have immediate passage to the full site, as well as all upcoming updates for as long as your subscription remains active.
Conclusion
As far as we know, there is no other similar tool – no other software, or course – that will provide you with a more solid foundation in Chinese like this.
It may not be suitable for all. If you don't want to study Chinese for a long time, you don't want to see this course. It is not always the most advantageous means of achieving a chat level or a language test.
However, you will gain the advantage afterward if you want to devote the necessary time to these courses at the start. Unlike most people, you won't have many unexpected knowledge gaps. You have acquired almost everything you need to know, as well as a lot of knowledge.
Alternative to ChineseForUs, you can try Yoyo Chinese which is the best app to learn chinese with a variety of rich features.
FAQs
Any future courses?
The organization is always creating fresh stuff and will be progressing through the levels as time goes on.
The Level 3 Course, which will consist of 50 lessons and 400 videos in total, is currently being developed by the team. Following the completion of Level 3, it will proceed to create Levels 4, 5, 6, and beyond.
Which courses should you start with?
For those who are practically complete beginners or it's their first day:
Begin with the primary stages of the structured courses in the first week, work at your own pace, till all of the initial lessons for the Pinyin, Tone Courses, and Character Courses have been finished.
Complete the three online courses (Pinning, Tone, and Character) as soon as feasible.
A Learning Road Map is also available, which includes two options: the Beginner Full Path as well as the Beginner Fast Track.
The first few lessons and quizzes of each course are completely available to try out for those who have prior Chinese language study experience. You can choose which level best corresponds to your current skill level.
The Final Exam for each course is also available. You can sit for the exam and review whether or not you have passed that level.
Do you need textbooks?
Having extra materials is always a good thing.
However, you do not need to purchase any textbooks in order to learn Chinese.
Traditional Chinese student books that are well-designed normally include a textbook, a workbook, a character workbook, a CD for the textbook, and another CD for the workbook. It is possible that you will spend more than $150 merely to purchase the complete set of books.
There are a lot of them available on their site.
To access all of the material and features, you must contact them and first become a member.
How can you access all the online lessons?
Joining the site as a premium member will automatically unlock all classes, quizzes, video lessons, and other services available to you. This page provides access to all courses in one convenient location.
Steps required to complete a course
To complete a course, please do the following:
On the pages of the course, click the "Mark Complete" button (the button is located on the bottom of the page right above the comment section)
Are videos available in China?
Unfortunately, if you live in Indonesia, you may like to have a virtual private network (VPN) in order to see the course videos.
This is due to the fact that the video hosting service is temporarily prohibited and inaccessible in the country and several other countries at this time.
The company may update to a service that can be accessed in additional countries soon.
Hope this review helps end your search for the perfect review. If you want to read more review statements, you will see several reviews from the people in the menu dashboard on their website.
CLICK HERE TO GET YOYO CHINESE AT A DISCOUNTED PRICE!
Like this Article? Subscribe to Our Feed!
Passionate in tech, software and gadgets. I enjoy reviewing and comparing products & services, uncovering new trends and digging up little known products that deserve an audience.