A Quick Guide In Designing Your Children's Room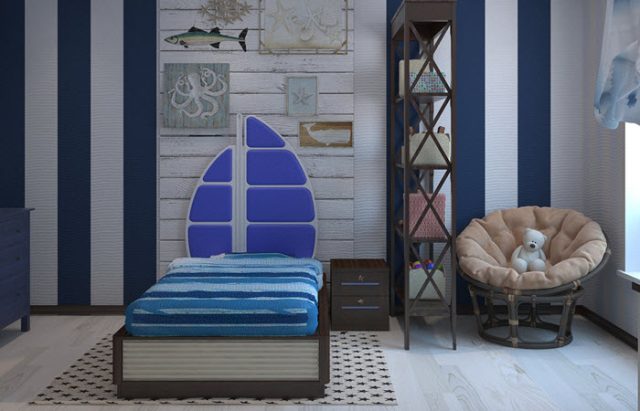 Adding fun to your children's room is no different from any renovation project you have for your home. However, in choosing the right child room design, you have to make sure that it can adapt to the changing moods of your children while allowing them to develop some really cool memories.
If you are not sure where to start, here are some ideas you can consider.
Clocking The Cool Color: The Basics
The project has to start with picking the right color.
It is a myth that children love all colors. In fact, they are very picky.
To address this, you need to introduce themes along with the colors. For instance, you can associate yellow with sunshine and red with roses.
Since children have ideas, make sure to ask for their opinion. Depending on your children's age, they can assist you in coloring the wall themselves.  For you and your children's safety, choose paints without toxic fumes.
Thematic Tales: Every Wall Has A Story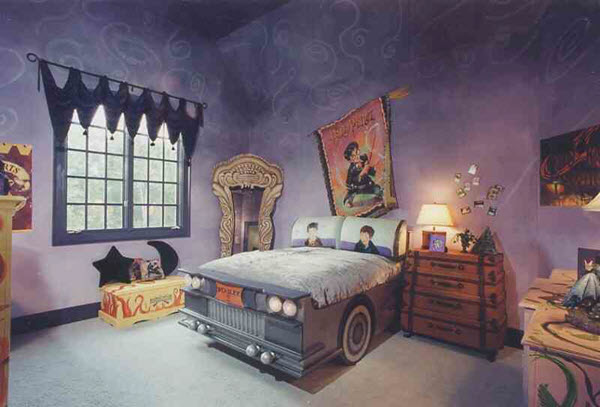 Children grow up listening to stories of monsters, centaurs, and unicorns. So, it's only logical that you design their room with those stories. Hire a professional or grab a paintbrush yourself and draw stories of David Slaying Goliath or Beauty and the Beast. This can freshen up the room while imparting values to your kids.
You also need to pay attention to the room's flooring since it's where your children spend most of their activities. You can opt for laminate and vinyl flooring in hardwood, stone, tile, and carpet flooring.
In choosing between laminate and vinyl flooring, consider that your child's room is a high traffic area and the flooring has to be durable. Laminate is a durable material and it rarely fades. It is resistant to stains and easy to install.
Vinyl flooring, on the other hand, is a step up from the old linoleum types. It is also good for a child's room as it is resilient and doesn't take a lot of time to install.
Killing The Ceiling: The Dreamy Sky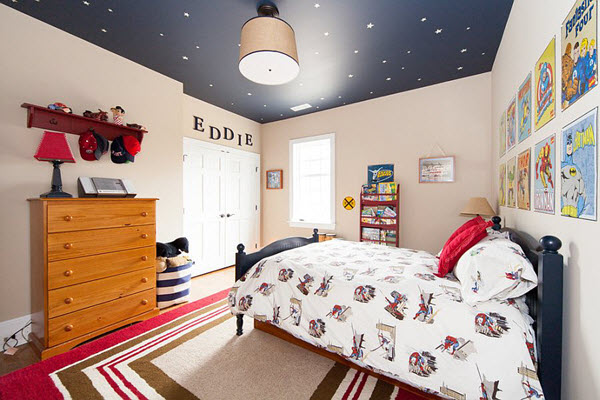 The right design can make your child's room look dreamy. Peeling paints and plasters on the ceiling can be really depressing.
Since the ceiling is the last thing your child looks at right before he sleeps, you need to carefully plan its design. It should be designed tastefully and with care.
For the wood ceiling, you can get board planks from your local hardware store. Run them in the same direction on the ceiling. Finish the job with crown molding or wood trim. For ceiling tiles, get the adhesive ones that are easy to install. Mix and match tiles or create a pattern. If there's an existing wallpaper, make sure to remove the old wallpaper and prepare the ceiling before you add a new design.
Furniture And Accessories: The Finishing Touch
Assess the furniture in your child's room.
If they are still usable, consider freshening them up. Take out all pieces of wood furniture and sand them down. You can also paint them up with a shade that matches the color scheme you used on the walls. For those items that need upholstering, check if you can do it yourself. If not, make sure to hire someone you can totally trust.
Consider the layout of the room. Children move around a lot and need space. So, go for an uncluttered layout that will allow your children to move freely.
Now, go for accessories. Here is where you can make the most out of your designs. You can use accessories that can double as learning materials. For example, you can make their geometry lessons come alive by decorating the room with different shapes. A mixture of symmetric figures and patterns would enhance the imagination and creativity of your kids.
Conclusion
The best child room design idea is one that reflects his or her dreams, ambitions, and emotions. It should allow them to feel comfortable and safe, too.
By following these steps, you should be able to create the perfect room for your little ones.
Like this Article? Subscribe to Our Feed!