Your Guide to Cashback Credit Cards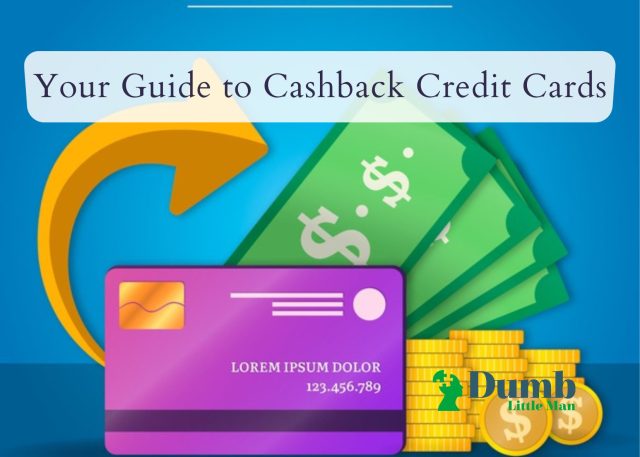 Users of services like Payday Depot must have heard about cashback credit cards. These credit cards allow you to receive cashback on every dollar spent. If you can afford to make timely payments to offset the high Annual Percentage Rate (APR), these rewards-based cards can be beneficial.
Here, we'll go over the specifics of cashback cards and assist you in understanding what you should know about cashback.
What are cashback credit cards?
When you make a purchase, you are entitled to a rebate equal to a certain percentage of the item's total price. Consider a cashback offer to be similar to a discount or a reward for making a purchase; alternatively, think of it as a method to save money. Cashback is a feature that is more often seen on credit cards; nevertheless, certain current accounts also provide this perk.
It is common practice to provide cashback on certain transactions, such as gasoline or payment for bills. However, many service providers now give cashback on all purchases made.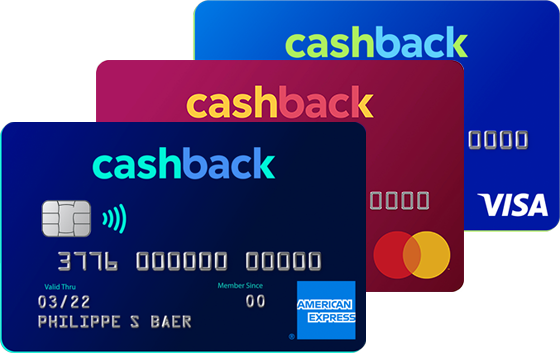 How does the cashback system work?
If your credit card provides a cashback bonus of 1 percent on all purchases, you will be eligible to collect $50 annually if your spending totals $5,000. On the other hand, you are responsible for paying off your loan each month; otherwise, the interest rates will almost certainly outweigh the benefits.
Cashback is usually given out once per year, while some cards pay incentives on a monthly basis instead. The majority of cashback cards will automatically credit the money earned to your account, decreasing the amount that you are required to pay each month. Some credit cards will transfer cashback rewards straight into your bank account, while others will let you convert them into points or vouchers.
When cashback credit cards are a good idea
When it makes sense to use a credit card that offers cash back
Cash-back credit cards are an option worth considering if you are someone who always pays their monthly credit card balance in full. This is due to the fact that you are awarded points or money for spending money that you were going to spend anyhow.
If you don't always pay off the whole balance on your credit card each month, then cashback credit cards are not the best option for you.
You will receive cashback on your spending, but in most cases, this will not be sufficient to cover the interest that is being charged on your existing debt.
Types of Cashback Credit Cards
Cashback credit cards are often classified into three categories:
Flat-Rate Cash Back Credit Cards: Credit cards with flat-rate cashback are the simplest to find and use. This credit card offers a flat percentage of cashback on all purchases.
Tiered-Rate Cash Back Credit Cards: Cashback credit cards with tiers of rewards may allow you to earn extra cashback on certain sorts of transactions. These cards provide a greater cashback rate on some transactions while paying a flat rate on all other purchases.
Rotating Category Cash Back Credit Cards: Credit cards with rotating cash back categories entice you with their high cashback rates. Regrettably, they can be challenging to operate.
These cards typically offer 5% cashback in rotating categories that vary quarterly. Plus, they change yearly. As a result, they're less predictable than cashback credit cards with a tiered or flat rate.
How Can I Earn a Cashback?
How you get cashback is determined by the card. Some offer a flat rate of cashback regardless of how much you spend. Others offer tiered rates based on your yearly card spending.
Certain types of spending aren't eligible for cashback rewards, including balance & money transfers, the purchase of foreign currency, or travelers' cheques. Also, cash withdrawals from a cash machine or over the counter at a bank, gambling, direct debits, and standing orders aren't eligible.
How Can I apply for a Cashback Credit Card?
You must meet certain criteria to qualify for a reward card, as with any credit card. For instance, the highest cashback cards will be reserved for those with a solid credit history or highly paid individuals.
Check to see if you qualify prior to applying. Each credit card application affects your credit score, so it's best to avoid applying until you're confident you'll be approved. Utilizing an eligibility checker before applying won't affect your credit score.
With cashback cards, you may be asked to pay a fee occasionally. However, you will be informed of any costs and the card's terms & conditions before accepting the offer.
Conclusion
Cashback credit card benefits might help you improve your monthly budget significantly. While earning credit card rewards won't make you wealthy, every dollar counts, especially when you're spending money you'd spend anyway. Consider your spending and your time as well as choice constraints to decide which card back type is the best fit for you.