A Guide On Career Advancement for Male Nurses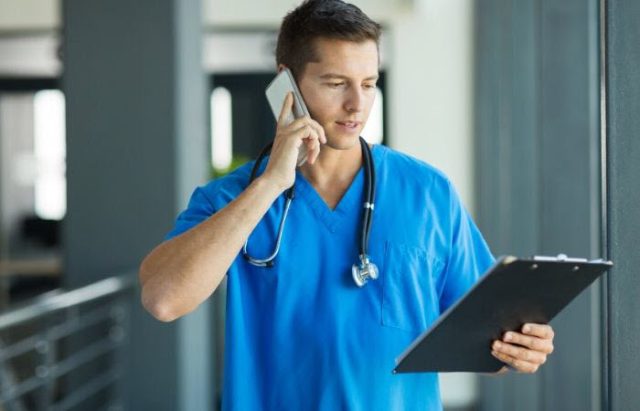 You can land a great job as a nursing professional, but it helps to know a few things about the field before you start your journey, particularly career advancement for male nurses.
Male nurses face many obstacles in the field. Every day, they must deal with preconceived ideas and misjudgments about their role as nursing professionals. Unfortunately, these misconceptions are not only harmful to male nurses but also the entire nursing profession. Despite these obstacles, however, most male nurses enjoy successful careers.
Male Nurses: You Are Not Alone!
Male nurses make up less than 10% of the nurse practitioner talent pool. Still, as in many other fields and industries, they're paid more than their female peers.
Research shows that full-time women nurses earn around 90% compared to their male counterparts. Male nurses earn a little over $60,000 per year. Female nurses, however, earn a little over $50,000 every year.
Showcasing Your Skills for Patients and Peers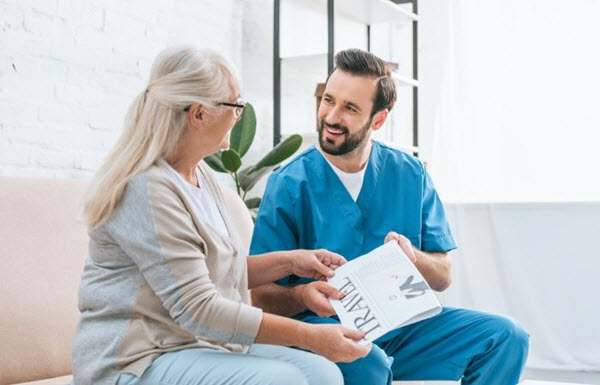 Nursing is one of the last fields in the world that's dominated by women. As a result, many men feel outnumbered and underrepresented. They worry about career advancement for male nurses.
Because many people feel as though nursing is a woman's job, male nurses face many kinds of biases in the workplace. Some people believe men aren't as compassionate as women. Others simply believe that nursing is a woman's job and that men shouldn't work in the field.
See Also: Men in Nursing: The Challenges of Men in a Female-Dominated Profession
It's impossible to accurately predict the character of every patient that comes through the door. You'll never make all patients happy, although it's more than likely that you'll try. However, every patient is different.
Nevertheless, you should remain confident in your abilities. By taking the time to get to know your patients, you will eventually understand their wants and needs.
Instead of worrying about what people think, stick to the basics. Focus on remaining compassionate. Compassion is your ticket to success in nursing and probably the reason why you entered the field in the first place.
You shouldn't feel uncomfortable because you're inherently different from your female peers. Men have a different build compared to women. As a result, your female coworkers may often ask you to lift and move heavy objects. Sometimes, they may even ask you to move patients.
Also, if you have a particular skill, tell your patients about it. If your patients know that you possess exceptional skills, it will make them more confident in your ability.
Nursing Jobs That Are Outside the Traditional Nurse Role
You don't have to work in a hospital to land a job in nursing. For example, forensic nursing is a specialty that is expanding faster than the national average. The field emerged in the 80s, as the need for healthcare professionals with experience in both law and medicine increased.
Shows such as CSI have made forensic nursing extremely popular. However, as a forensic nurse, you'll do more than what you see on TV. Also, you will find yourself working in a variety of settings – not just at crime scenes.
Additional Nurse Specialties Worth Considering
Forensic nursing, however, isn't the only specialty that's on the rise. For example, there's a growing need for nurses who work in the mental health field. Alternatively, some healthcare professionals opt to become well-paid nurse anesthetists.
No matter which specialty you choose, nursing is a phenomenal career. As a result, many millennials and Gen Z healthcare professionals are curious about a career in nursing.
Do You Have to Quit Your Current Job to Advance Your Nursing Career?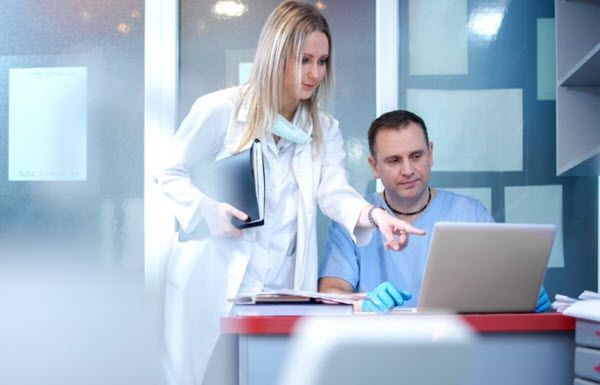 No. You don't have to quit your job to pursue a career in nursing. Thanks to the internet, today's capable nursing programs can extend the classroom into your living room. You can take your nursing career to the next level by entering an MSN online degree program.
Online nursing programs employ highly skilled educators who will provide you with an exceptional learning experience. They will teach you the latest nursing best practices based on feedback from peers in the field. In the virtual classroom, you'll learn the critical thinking skills that you need to succeed as a skilled nurse practitioner.
Once you graduate, you'll enjoy a salary that exceeds the national average. With no more than a laptop computer, you can immerse yourself in a flexible learning environment that will allow you to pursue the career of your dreams.
Even if you attend online classes, you'll benefit from bonding with a tight-knit community of healthcare professionals. Your online class will serve as a foundation for building a long-lasting professional network of peers. These connections will help you expand your understanding of the nursing profession and pursue career opportunities that you may not have had access to otherwise.
Upon graduation, your training will prepare you to deliver the highest quality of healthcare service possible. Now, you can enter a successful career in nursing with authority and confidence.
Like this Article? Subscribe to Our Feed!