Can We Really Trust Facebook With Our Online Identity?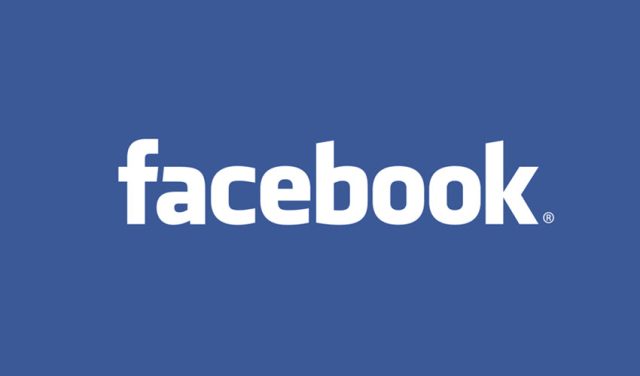 Do you remember when the internet didn't own your identity? Before Facebook. Before Twitter. The most it had on you was an article from the local newspaper telling your neighbors about how you won the soap box derby back in 3rd grade. Your identity was decisively off-line.
Now it's not.
For most of us, our online identity is owned by Facebook. That's where we go to learn about others, check out their pictures and their "status updates". We're nosey by nature so we'll take a peak into people's lives even further – where did go to school, who did they marry, etc.
Then there's inevitably that awkward moment when you meet someone for the first time and they happen to already know your favorite movie and where you went on vacation last July. They know your cat can jump to the top of the fridge. Weird.
Is Facebook creepy? Yup. Stalkerish? You bet. But it was always inevitable. With or without Facebook the internet was going to eventually heavily influence the way we are presented to the world. The question is should we trust a seven year old website with telling the rest of the world who we are?
If we shouldn't, what can we do about it? Here's seven steps to reclaiming some of your online identity from Facebook.
Step 1 – Finally Fix Your Privacy Settings


Facebook's goal is to put everyone's life online. That's not an exaggeration, that really is their vision. That's why your profile errs on the side of sharing with others by default. That's why it's not immediately obvious how to change stuff.
Set your settings however you feel comfortable, but it's probably not a bad idea to limit everything to just your friends. (You don't need to give stalkers a leg up…)
Step 2 – Clean Up Your Account
Most of us have embarrassing stuff on our Facebook account. Maybe we're tagged in some goofy, drunken picture. Maybe, our status updates are disgustingly uncensored. Most of us don't think about it enough to go through and clean up the bad stuff.

 
Like it or not, if you have a Facebook account it is a huge component of your online and offline identity so it's best to control it. Ask yourself how you want to be seen by the world. Then, comb through your pictures, your info, and your updates and take out and de-tag everything that doesn't help your cause.
This also goes for your friends. We've all accepted people we didn't quite know. Admit it. De-friend some of those people or at least throw them in a group that doesn't get to see your phone number.
Step 3 – Add Some Good Stuff


Is your information page screaming "this dude is awesome"? No? Add something that helps you out. Without being weird, mention your strengths. Tactfully reference achievements you've had. Go ahead and add a link to that charity you love (every online identity benefits from being noble).

 
Remember, this is your identity we're talking about. Look at it like you would a job interview. Without lying you want to show up as the best possible you.
Step 4 – Minimize Facebook's Importance


Your online identity is an investment, so you should diversify. Let the internet find other awesome things about you.

 
Write a smart blog post for a popular blog. Start up a Twitter account and share your wisdom. Set up a LinkedIn account. If you have a job you're proud of, make sure the company's website has a page talking about how awesome you are. Snag a leadership position in a club or organization you support and work your way into the leadership page on their site.
Just don't let Facebook own all of you.
Step 5 – Own Your Own Online Real Estate


You can only do so much about your online identity when you're playing with online properties you don't own. No matter how you clean up your Facebook profile, there's no telling what they'll decide to do in a year or two.

 
Worse, there are other people that share your name. What if one your clones starts a website devoted to people who love Pauly Shore? Google your name, get Pauly Shore love. Want to be associated with that?
Hedge your bets by buying a domain name for your name. For example, if your name is Bubba Jenkins, you should buy www.bubbajenkins.com (or if that's not available, buy the .net, or .org versions), That way, even if you never use that domain name to create a website, at least you have the option down the line if necessary. (It's well worth the $10 investment).
Step 6 – Create a Portfolio Site


The ultimate step in owning your online identity is to create your own website. Now don't get hung up whether or not you're capable of creating a website – websites are easier and cheaper to create than ever – you definitely can. Your website can function as an expanded resume, where you present yourself how you'd like to be seen. Or you can create a blog where you put your knowledge and expertise on full display.
The goal is to present yourself to the world how you see fit and to showcase your strengths.
Which Google search is best for your online identity? Drunken pictures of you in a McDonald's play place ball pit or your personal website about your wisdom and generosity?
Your Best Defense
The internet is changing daily; it's damn hard to keep up. Despite that, http://www2.blogger.com/img/blank.gifyour best defense is to pay attention to what's going on. Know how much of your life you want to share with what companies. Be careful when you sign up for a service through Facebook Connect – everyone gets your info. Think twice before you write that offensive comment or post.
If you use the internet, know that a piece of your identity will be reflected there for the world to find. Give serious consideration to taking a more proactive role in owning your online identity.
Feel free to let Facebook own your online identity. Just make sure you're the one to choose it.
Like this Article? Subscribe to Our Feed!