Top 10 Tips for Buying Stylish Furniture on a Budget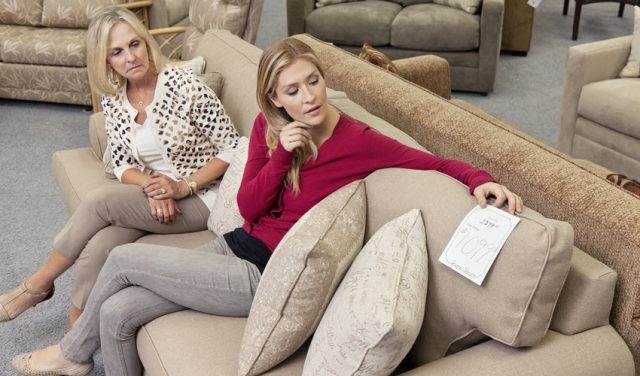 Just as accessorizing an outfit can make or break your look, the furniture choices you make affect the way your home, work establishment or office design is perceived. Enhancing the living or working space is essential, especially with furniture that complements the visual appeal of the area as well as its functionality.
Great furniture choices can do everything from making a small room look larger to transforming even the simplest building into a grand and beautiful space. Of course, the biggest challenge lies in finding stylish and contemporary furniture on a limited budget.
With that in mind, we've put together some tips that will help with this process.
Choosing Between Various Types of Furniture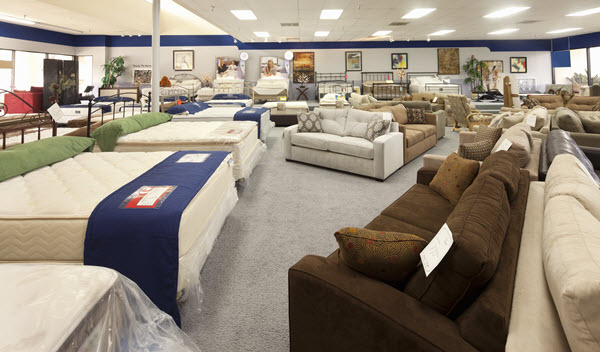 You can choose between classical and modern styles that reflect your personality, and fusion contemporary designs are also making a splash in interior décor these days. Whether for your own home, a swanky office, an elegant banquet or a grand hotel, these eye-catching variations on standard designs will help set your space apart.
For functional cafeteria, school, restaurant or office furniture, a few styles that are in fashion today are simple and widely used in commercial spaces around the world. These indoor and outdoor furniture designs can easily be adapted for small or large groups of people and are quite easy to maintain.
If you're looking for high-quality hospital furniture or multi-purpose pieces to set off any other space, don't worry. Finding cheap furniture that's also built to last is easier today than it's ever been before!
How Can You Furnish Your Space with Limited Funds?
If you're looking to dress up your space on a budget, here are the top 10 tips to keep in mind:
Start with the core pieces – Focus on the most important pieces for any space first, e.g. a sturdy bed for a bedroom or an executive desk and chair for an office. The rest can come later, but core items should be a priority.
Understand the materials used – There are many kinds of wood, plastic, glazes, fabrics and other materials that are used to create furniture. Invest some time in learning about how they work and what they cost, so you can pick the right ones.
Simple contemporary furniture works – Fancy embellished pieces tend to cost a lot more than their unadorned counterparts, and typically fit into any design scheme with ease. This leaves you a lot of room to get creative.
Search for cheap furniture online – Look for deals available online, since websites do not have the same overheads as furniture stores and can offer better prices. Don't shy away from checking out used furniture either!
Opt for multi-purpose designs – Multi-function home and office furniture is a huge trend, growing in popularity every day. Sofa-cum-beds and stools that double as end tables are great for compact spaces, and will save you a bundle.
Accessorize, customize or DIY it – You can keep your investment minimal by buying plain pieces and adding your own creative touch to dress them up. Colorful cushions, a splash of paint, trendy doorknobs… the possibilities are endless!
Wait for items to go on sale – If you've been eyeing a gorgeous dining room set or the perfect garden seating, you'll find that prices drop drastically if you wait till "sale season" when furniture stores sell old stock at huge markdowns.
Same piece, better deal? – Furniture manufacturers often sell products through different retailers, who mark up the price as they choose. Shop around a little – you could find the same item at a fraction of the price at another store.
Amp up your negotiation skills – Price mark ups on furniture are normally huge, so you may be able to get a better deal if you haggle a little. If you can't get the price lowered, try for a freebie, discounts on delivery and installation, etc.
Shop in the international market – A sourcing agent can be invaluable when you're buying furniture, especially in bulk. Shop from low-cost markets like China (the price difference justifies shipping costs) by hiring a China sourcing agent to help you find affordable, high-quality items.
See Also: Easy Decorating Tips for Bachelors 
Think of your limited budget as a challenge rather than an obstacle and you're sure to have fun hunting down the best stylish furniture for the space you're decorating.
Like this Article? Subscribe to Our Feed!

As the Director at Excella Worldwide, Shruti Agrawal is a strategist with an Electronics Engineering background and always on the lookout for ways to challenge and disrupt business models to make them better.