24 Awesome Black Friday Gadgets and Tech Accessories Deals You Can Shop Today (2022 Updated)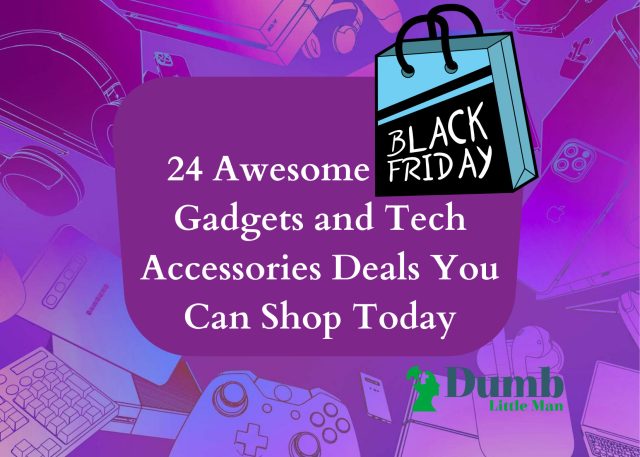 It's shop 'til you drop on several different occasions this coming black Friday! Still, Black Friday is going to be the same this year. Many shops and stores opting to skip opening their doors to consumers due to the pandemic. But this doesn't mean we can miss out on the infamous deep discounts that make Black Friday so savage. Many retailers are offering instead online deals which are already available now! It's time to snatch these amazing deals and get your holiday shopping done early with convenience! For more items aside from Tech and gadgets check out this link!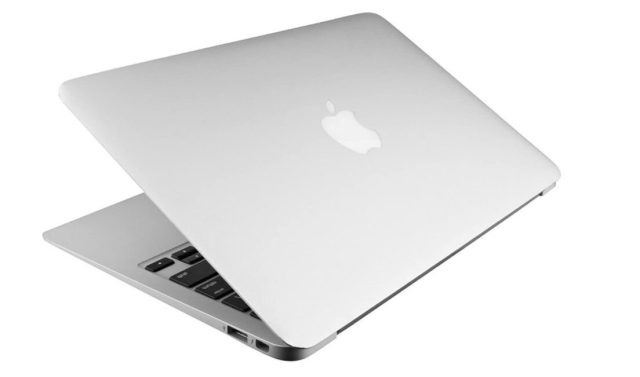 One of the best Mac laptops for most Apple users is the 13-inch MacBook Air. It's more than fast enough for the things most users and tech-nerds use a computer for, Web browsing, working on documents, photo and video editing, 3D rendering and even compiling code.
A MacBook to last
It has a slick keyboard and trackpad, a high-resolution screen, and lastly an outstanding battery life. That being said, Amazon is giving its customers who still want an Intel processor machine a chance to save $499 on this laptop. Down from the original $1,919 price tag, you're looking at more than 25% in savings and a new all-time low.

When it comes to fitness, tracking the details of your workouts and activities is a great way to monitor your progress. Fitbit offers a line of products that do just that. The Fitbit was originally designed as a step tracker, and all Fitbit devices still offer step tracking.
Activity tracking
Yet, these small, wrist-worn devices also boast distance tracking, heart rate monitoring, sleep tracking, GPS, and other nifty features. Plus, the company offers smart watch trackers, which receive texts and other notifications, as well as let you control music and other apps via your smartphone. Some high-end devices also feature Active Zone heart rate tracking, which tracks your workout intensity in real time. Get this deal now on Amazon
3. Samsung Galaxy Buds: Price

$149.99

at 33% off now $99.99

Samsung has been pushing its envelope in the audio field, particularly with its fast and growing line of earbuds as its complementary pieces to its mobile cellular devices.
Imperfectly Acceptable
The Galaxy Buds line stand out as the best Samsung earbuds you can purchase right now. These line of ear phones aren't going back to basics but rather forging a strong dynamic connection between comfort, sophistication and performance. Granted, that should be the metric for any pair of wireless earbuds available in the market, a worthy combination. Samsung managed to find an equal balance between durability and features that doesn't require too much compromise. You won't want these if you plan to train and sweat a lot, but if it's all about leisure time, then you're fine.

There's never been a better time to buy a smart TV. The industry has worked nearly all of the bugs out of LCD and OLED TVs, and today's prices are lower than ever.
Best Viewing experience
Unless labeled otherwise, every TV we link to is 55 inches. There are often larger and smaller sizes available on the retailer's site, but this is a very good size for most living rooms. All of these models have a 4K Ultra HD pixel resolution (and some have 8K), because there aren't a lot of good reasons to buy a standard HDTV anymore.
5. Garmin Instinct: Price

$299.99

at 43% off now $169.99

Most of us common people associate Garmin either with running watches or an in-car GPS system, but the brand has expanded since then in the past decade or so to encompass every sport, activity, and niche imaginably.
A run for your buck
Yes, while expensive, these watches help to keep track of your heart rate, sleep, steps, and any activities or sports that you choose to pursue and do for the day. Activity tracking ranges from running, swimming, and cycling to even more extreme and relax activities like stand-up paddleboarding, golf, or even yoga.

The best microphone for streaming and gaming will find helpful and plenty of use beyond not just on Twitch these days.
Let your voice be heard
Not only will it ensure clarity, you will also sound soothingly smooth on your live streams, you can also bag high quality audio over Zoom or in your quick Discord meeting.  Recording your next single hit using this mic is also a win-win situation, if you wanted to. Make your voice be heard.

The Roku Streambar Pro is a small soundbar that makes for a big improvement in your TV's built-in speakers, and it doubles as a 4k media streamer.
Access all the content you want
But wait there's more, this isn't quite a soundbar, but its more than a mono speaker. It offers four drivers in order for that room-filling sound and all of the features of a Roku media streamer in a downright package. Considering the price, it's already an excellent speaker for augmenting your home TV audios and adding streaming services at the expense of your comfort.

Did you notice that as new generation flat-screen displays continue to get sharper, brighter, and more vivid, the difference between the quality of new a TV's picture and its lackluster sound performance is becoming more apparent?
The value factor
That's because almost all modern sets, regardless of size, have mediocre speakers hidden away in increasingly scant frames. But fortunately, just adding a soundbar to your set-up is an easy way to get a more engaging and enjoyable viewing experience. The best soundbars pack impressive audio into a self-contained package small enough to sit in front of or below your TV. You might just need this!

When it comes to storing files and games, it's hard to beat the valued position of the classic hard disk drive (HDD).
A reliable one
Sure, it's old techno at this point, but with the best new gen SSDs still costing significantly more in some cases, it's no wonder that HDDs have stuck around and still proves to be an integral part of the modern computers. WD 18TB Elements Desktop HDD is still one of the best ones you can buy right now. Its offers fast data transfer, High-capacity add-on storage. Best deal, it has a 2-year manufacturer's limited warranty.

For assurance, reliability, durability, and convenient speed, go for the best SSDs. Although a case can still be made for traditional hard drives, which are typically more cost-effective, SSDs are simply a more efficient storage solution if you're handling large files or need to access them quickly.
Cutting edge tech
That's because they have no moving parts, which also means they're less likely to fail or get damaged.  The latest 870 EVO has indisputable performance, reliability, and compatibility built upon Samsung's pioneering technology. Take advantage of these drive's speeds, even if you don't have one of the new generation PC's available still shifting to SSD's gives you an edge, you'll find eventually something that will fit your needs. At this age, speed is the name of the game!

With home offices becoming much more important for the majority of office workers during the pandemic, it's well worth the effort to take a closer look at the heart and core of your home internet network, namely your router.
Reliable investment
What also makes this an especially good time to go router hunting is the Wi-Fi 6 standard, which finally has compatible routers showing up in real numbers. If your current router is more than three years old and you're looking for both a speed and security boost over what you've got running today, the TP-Link Wi-Fi 6 standard has you covered. This also works with all internet service providers, such as AT&T, Verizon, Xfinity, Spectrum, RCN, Cox, Century Link, Frontier.

A reliable gaming Mechanical keyboard must be responsive, reliable, and probably backed up by RGB lights.
Smooth usage
It's important you pick the right one for your desktop. Besides with your gaming mouse, you'll interact with your gaming keyboard more than any other piece of hardware in your work desk. This makes all the difference, either this can make or break your performance whether at home or work.
13. AOC Gaming Monitor: Price

$329.99

at 15% off now $280.49

The Gaming monitor market options keep growing with new brands, features, and ever-growing capabilities each new year.
Deserves your hard-earned cash
It's an exciting time to be a PC gamer, but that also means that picking the best gaming monitor for your rig is growing more complicated every day. The selection can be overwhelming, from screen-smoothing technologies to visually stunning refresh rates that can reach a mind-blowing 360 Hz. For pixel addicts, there are dense 4K screens that are just as hard on the bank account as they are on graphics cards. Thankfully, we've got this excellent pick for you to upgrade your tired old monitor.
14. 4DV4 Drone Camera: Price

$89.99

at 5% off now $94.99

The big difference these days is that the camera technology in drones has come a long way, with larger sensors, better video resolutions and improved stabilization systems powered by onboard gimbals. Aerial photographs, particularly those taken with drones, can be shot without being hindered by trees, buildings, or other obstructions that may be present on the land surface.
Un-obstructed access
Then there's also the fact that intelligent flight controls are getting better and better, making drones so easy to fly that even a total novice can pick up the basics pretty quickly. Having unobstructed view and access to ordinarily hard-to-view areas and to freely scout the places is a huge benefit in many applications.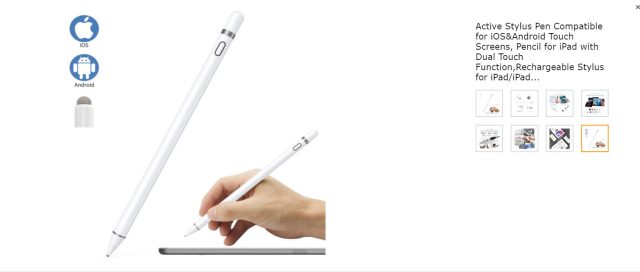 The best smartphone pen for Android will take your Android tablet or smartphone and turn it into a portable, versatile tool for making digital art.
Unique perspective
The broad compatibility of Android means there are plenty of styluses to choose from, and it doesn't have to cost that much to pick up a stylus that will seamlessly integrate with your favorite drawing apps and programs. You want a stylus that is well-made enough to last a good long time, and there are a few other features worth looking out for too. So, we suggest this one!

Any cable-free mouse can help keep your desk clear of clutter, but only one of the best wireless mice will also track well, feel good in your hand for hours and help you get more gaming or work done.
High sensitivity
The main difference between a gaming mouse and a normal mouse is that a gaming mouse will be more sensitive, more responsive and generally have more buttons compared to a normal mouse. Ergonomically friendly, and it is likely to last longer as well. So, of course, pairing your rodent with one of the best wireless keyboards also makes sense. We'll help you find the best wireless mouse, whether you're a gamer, aiming at productivity, or both. Here's one!

A cellphone case will protect the back of your phone from getting scratched in your pocket, or getting dented if it hits the floor, but it won't keep your smartphone's screen safe.
Reality Check
A screen protector is probably the best and safest answer there is. This is one of the few accessories we recommend to every smartphone owner, because it's better to have a cracked screen protector than having to get your phone fixed. A study conducted and published by the research firm IDC found that 95 million phones are damaged each year because of accidental drops, which is why we recommend using a good screen protector. The best phone screen protectors can act as a buffer between your phone's display and potential hazards like your house keys, floor, or the pavement outside. They're thin enough that you shouldn't notice them too much, but thick enough to actually protect the most fragile part of your phone.

Whether your laptop runs on Windows, macOS or even Chrome OS, a laptop stand can help improve posture and reduce neck strain.
Increase Elevation equals better results
Recently, many of us have had to swap our usual desktop setups in the office for a personal laptop for working from home. While that might have meant we're relying on just one screen to stay productive, it may also be having a debilitating effect on our health. The top of the display should be roughly in line with your eyes when sitting with a straight back, otherwise it could lead to a stiff neck. Over time, a condition known as spinal stenosis can also develop, which can compress blood vessels and displace nerves. Here's one we can suggest!

Home is we are at our safest. Thus, it is only vital that we are always on the lookout. We love the convenience and flexibility of wireless home security cameras and this year's Black Friday, there's a new security guard in town: Reolink 4k Security Camera.
Capture the moment
A Person and vehicle detection feature and a night vision setting. It also features and can be used as a baby security surveillance wireless camera .4K Ultra HD Night Vision – Record real-time live video with 4K Ultra HD (8MP, 3840 x 2160) cameras. The 18pcs powerful infrared LEDs emit lights that pierce the darkness up to 100 feet. Advanced 3D-DNR technology dramatically reduces noise levels. Say no to blurry images and embrace the 4k definition. Person/Vehicle Detection – Smart PoE IP cameras can identify people and vehicles in terms of their shapes, minimizing unwanted alerts such as animals or shadows. Cameras can also be configured to specify the type of detection when sending alerts to you. Know what happened simply by glancing at the lock screen. All these for a smaller price tag!

These days, home projectors can do so much more than show off photos from your latest vacation.
Watch aimlessly
Whether you're gaming, working, or watching home movies. Just as no two homes are identical, though, projectors designed for home use vary widely in price, features, purpose, and capabilities. They range from tiny pico and palmtop projectors to home theater models that can form the centerpiece of a basement home cinema, to home entertainment projectors bright enough to withstand the ambient light in a window-laden family room. Some are geared toward gaming, and most handle video (and photos) reasonably well. In addition, some data projectors can capably display video and maybe a good choice for someone whose home doubles as an office.

In the limelight of liquid cooling, Corsair is a name that needs no introduction. The Corsair CPU cooler mainly focuses on value for money and performance. Plus, it is RGB featured.
Cool it down
If this appeals to you then this Corsair H115i RGB Platinum AIO Liquid CPU Cooler is well worth a look. This product really stands out thanks to its build quality. It just feels hefty and well durably built. This is perfect for a compact system. It's affordable and should outperform most low-profile air coolers and do so without having to resort to unreasonable noise levels. It won't suit a high core count or overclocked processor, but then you shouldn't expect it to. With the right partnering components, it's an easy recommendation!

Before we get to the picks though, there are important things to think about, whether you need a drive for work, school or home use.
Cost-effective
Consider how rugged your drive needs to be, how much space you need, and consider what connections will be available in places where you'll want to plug in your drive. A super-fast drive at home won't be useful if you can't plug it in at work or school. A forged aluminum chassis acts as a heatsink to deliver higher sustained speeds in a portable drive that's tough enough to take on any adventure. Travel worry-free with a 5-year limited manufacturer warranty and a forged aluminum chassis-silicon shell combo that offers a premium feel and added protection. Up to two-meter drop protection and IP55 water and dust resistance (3), and a handy carabineer loop for securing your drive all deliver extra peace of mind when you're out in the world. Help keep private content private with the included password protection featuring 256‐bit AES hardware encryption.

A good set of speakers can help turn your PC game experience and usage into the ultimate home entertainment set-up.
Top-Notch sound quality
A handful of things in life are as enjoyable as good music. But as you've probably noticed, music only sounds as good as the system it's playing through. Many Macs and PCs don't come with a very good built-in speaker. And that's to say nothing of the tiny built-on drivers found in most laptops. Even if you're on a tight budget, low-cost speakers like this Edifier can noticeably improve your music listening experience.

Magnetic charging cables are a popular way to charge your phone wirelessly. They use new market magnetic induction technology.
Hassle-free
Simply attach the cable to your mobile phone and it will start charging – no plugging in or mess fumbling with wires needed. Magnetic chargers work like any other wired charger would do: they send an electric current through two coils of copper wire (one inside the device that charges and one outside) so electricity is transferred from point A to point B without any physical connection. The innovation behind these new magnetic cords also eliminates wasted energy by cutting off power when the device reaches 100% capacity. This protects our batteries against overcharging, something many of us have experienced at some point.