Top 5 Schools for Best Tennis Lessons Singapore 2023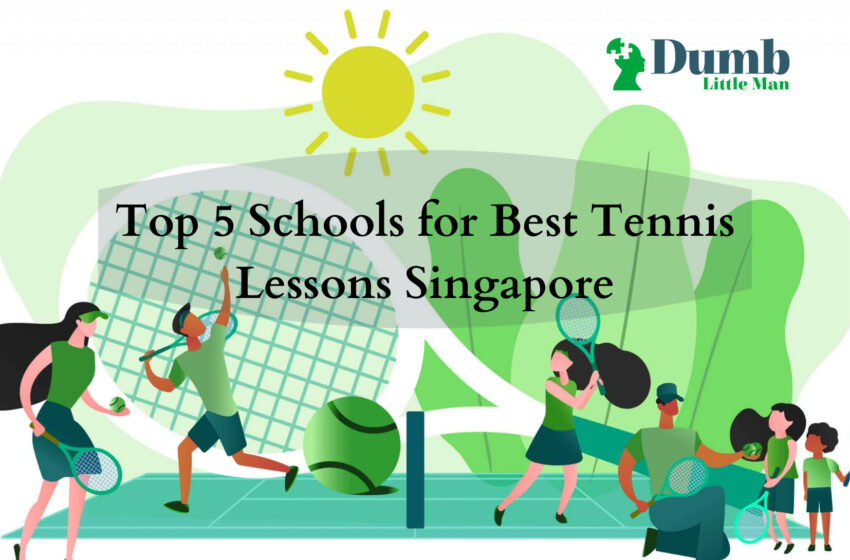 Are you considering taking up a new sport? If that's the case, you might consider enrolling in the best tennis lessons in Singapore, offered by the best tennis coaches in Singapore.
If you are unsure which tennis schools in Singapore offer the greatest tennis lessons, do not worry; we have researched for you. We searched the entire island for excellent and reasonable tennis classes for people of all ages.
The following is a list of the best tennis lessons in Singapore with the best tennis classes
Best Tennis Lessons Singapore 2023
Singapore Tennis Lesson
B. Tennis
WEsports Singapore
Learn and Play Tennis
Banana Tennis Academy
1. Singapore Tennis Lesson – Jay Davern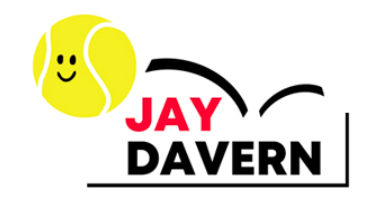 Singapore tennis lesson is a tennis academy run by Jay Davern. Jay Davern relocated to Singapore from Hong Kong at the end of April 2011. The academy's goal is to have a significant impact on the game of tennis so that it becomes universally acknowledged as the most learned and pleasurable sport to play.
The tennis academy is consistently pushing to enhance the teaching process so that everyone may learn the game considerably more rapidly, improve at a much faster rate, and enjoy the game far more.
In addition, the academy is constantly improving a tennis coaching system that is significantly more efficient and effective in its application for tennis players of all levels.
Tennis Programmes offered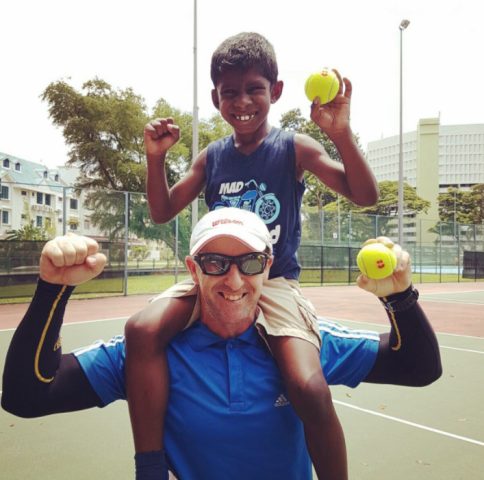 The following are their most famous tennis lessons:
Adult or child private tennis lessons: One-on-one individualized instruction
Semi-private tennis lessons: The tennis lesson is a one-on-one individualized instruction shared with another student, usually as a couple.
Private Group Tennis Instruction: assemble your small group of pals for private tennis lessons! Make your own decisions about the size of your group (usually 3 or 4)
The Singapore tennis lesson is designed for athletes who are serious about improving their skills. Currently, 50 percent of students coached are adults, and 50 percent are juniors/children.
2. B. Tennis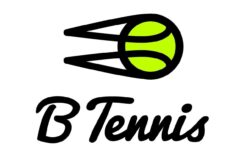 Matthieu Bonnafous, the founder of B.Tennis, was inspired by the day Yannick Noah won the French Grand Slam in Roland-Garros. He has gathered excellent experience over the years through teaching, organizing events, and developing tennis policies.
Tennis has taken him from France, his home country, to Tunisia, Lebanon, New Zealand, and Singapore.
B. Tennis was born as a result of this. From first-timers to returners and performance players, the academy offers a variety of programs to fulfill the requirements and aspirations of players of all ages and levels. In private residences and public courts, private and group tennis lessons are provided.
Their top priority is the improvement of students. They want to teach kids the best tennis principles possible. Basic technical skills, physical intensity, teamwork, and fun are all emphasized in their programs.
They place high importance on passion, honesty, and dedication, and they strive to strike a balance between enjoyment and effort.
They also want to provide their students with good technical skills that they may use for the rest of their lives and develop with each game.
They motivate people to push themselves to new heights to improve their skills. Students will gain self-confidence due to this, and they will have more fun and become better players and better people.
Tennis Programmes Offered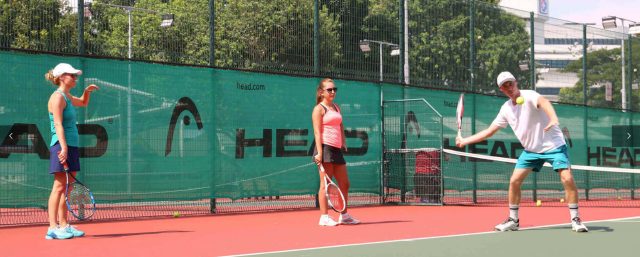 There are four distinctive tennis lessons available at B. Tennis which are;
Private Tennis Lesson
PTL is the most effective method for learning and improving your technical and physical abilities. Depending on one's age and skill level, lessons might last anywhere from 30 minutes to 1.5 hours. They might be held in public tennis centers or private homes.
You do not need any prior experience; go ahead and try. PTL coaching crew will provide a tennis racquet if you do not have one.
Kids Tennis Lessons
The kids' group sessions are designed to teach youngsters as young as four years old all of the fundamental technical skills.
Fitness training, motor skills, and coordination exercises are all incorporated into the lessons.
Players are divided into groups based on their skill level, strength, and potential. Each group will run 45 minutes to 2 hours and can accommodate up to 6 players.
Private courts or private residences might be used for the kids' tennis classes.
The quality of the balls is essential to them. The red, orange, green dot, and hard balls are carefully chosen and frequently replaced.
They help parents choose a tennis racquet and let them know when it's time to switch.
They use color certification tests to assess and reward the children's abilities. They have created specific challenges based on the International Tennis Number, an official rating system of the International Tennis Federation, for young players who are already playing with hard balls.
They place a significant value on the players' autonomy being developed, and friendly tournaments are open to everyone.
They assist players who want to compete in organizing and registering for the Junior Team Tennis League. They will also assist parents in navigating this delicate adjustment period.
Finally, they provide:
Opportunities for their players to engage in intense kids camps.
Tournaments.
Cultural trips in the South of France by collaborating with expert instructors overseas.
Adult Tennis Lessons
They have been teaching adult tennis classes for more than 18 years. It is an excellent approach for gamers to get better. The lively and enjoyable workouts include rallies, repetitions, drills, and points.
The ATL is also the most convenient and affordable way to practice, regardless of skill level. The lessons are offered once a week and last between one and two hours.
Six people are allowed in each group, and the training might take place in public courts or private homes.
For a beginner, group classes are a great way to supplement a private session. It is the cheapest way for a returner to get back into tennis and meet new tennis partners.
It is a terrific method to challenge yourself and gain from having numerous partners and opponents in one session for an advanced player.
Colour Certification
The Color Certification is a degree program for kids under the age of twelve. It is based on the French ball examinations and the Australia-New Zealand "hot shots" degrees and adheres to its criteria.
Each color stage has two to three exams, as well as a competency sheet and a degree. The goal is to reward children, offer parents information about their children's competencies, and ensure that all tennis coaches follow the same curriculum. It is also an excellent way for kids to keep themselves busy during the exam.
3) WEsports Singapore

WEsports Singapore was founded in 2014 to share its extensive expertise in the sport with people of all ages. Throughout their years of operation, they hosted numerous successful kids tennis camps and adult hitting sessions.
They have assisted their students in achieving their objectives, such as Direct School Admissions and Tennis School Team.
WEsports Singapore aims to make tennis more inexpensive and acceptable for all ages and levels. Many schools do not offer tennis as a Co-Curricular Activity due to high equipment costs and a lack of infrastructure.
The academy provides customized tennis training programs to players of various ability levels, with engaging, interactive, and enjoyable lessons.
They aim to foster a professional and high-quality service culture inside their organization so that their students can train and study tennis in the best possible atmosphere.
The academy maintains a high level of excellence and strives to generate tomorrow's stars. In addition, they want to raise local knowledge of tennis and its potential.
Tennis Programmes Offered
There are five distinctive tennis lessons available at WEsports Singapore which are;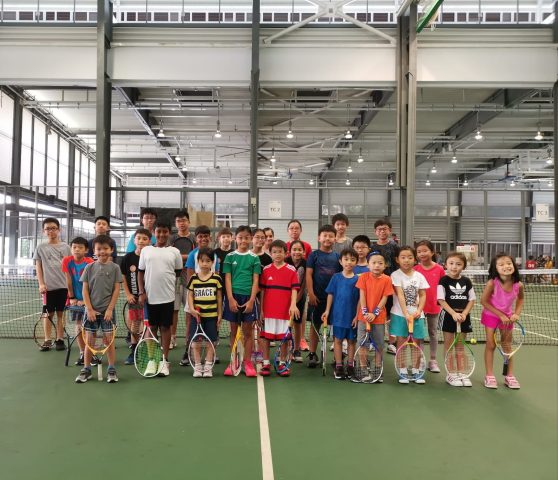 Kids Tennis Lesson
The tennis lessons focus on the physical and mental development aspect of the game in children.
WEsports Singapore patient and friendly trainers are well-equipped to assist your youngster in developing an interest in tennis and then mastering the sport in a fun way.
Adult Tennis Lesson
Adult Tennis Lessons would be most advantageous to people who want to master the fundamentals of tennis.
Tennis not only aids in the development of aerobic and anaerobic fitness, speed, flexibility, agility, and gross and fine motor control, but it also aids in bone strength and immune system conditioning.
Overall, boosting health, fitness, and disease resistance and assists in preventing osteoporosis in older athletes and the strengthening of bones in younger athletes.
The coaches at WEsports Singapore are well prepared and certified to help you master the fundamentals of tennis through personalized drills and professional teaching methods.
WEsports Singapore will satisfy your demands, whether you aspire to be a professional player or want to have leisure time after a hectic day at work with a leisurely stroking session.
Group Tennis Lesson
The group lesson is suitable for individuals willing to learn tennis with a group of pals and possibly expand their social circle. Tennis lessons in a group would be the most effective method to learn and have fun together.
Corporate Tennis Lesson
The corporate tennis lesson is best for companies or organizations looking for ideas for team-building activities or to acquire a new skill with your coworkers outside of the office. 
WEsports Singapore team of coaches is well equipped to create a customized and comprehensive training program that commensurates with your needs and requirements.
Tennis Hitter Partner
Are you looking for a sparring partner to unwind with after a long day at work? Do you want to reclaim your skills? You seem not to locate anybody to hit some tennis balls together? WEsports Singapore can help you find a partner at a time and location that is convenient for you.
Website: WEsports.sg 
Contact Number: 91299772
Email: [email protected]
4. Learn and Play Sports

Learn and Play Sports is a tennis instructional program and coach management company whose mission is to help individuals reach their maximum athletic potential via disciplined, logical learning methods and highly qualified sports coaches.
Six tennis coaches registered under Learn and Play Sports include; Albert Teo, Jun Jie, Joshua, Kangy Sim, Leo Teo, and Stephen.
Services Offered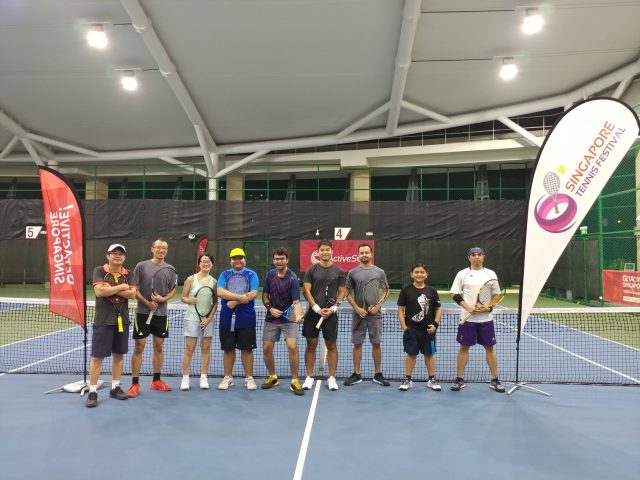 Learn and play sports offers a tennis instructional program which is explained as thus;
Tennis Instructional Programs
Their coaches are extensively examined in technical skills, coaching philosophy, and, most importantly, sports passion.
They strive to provide specialized tennis skill development for learners of all ages at the private, group, school, and corporate levels.
Their range of programs include;
School programs
Private Young Learners programs
Private Adult Group / Individual programs 
5. Banana Tennis Academy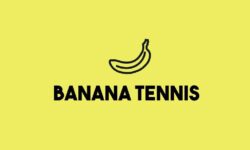 Joel Siow founded Banana Tennis Academy to reach out to as many people as possible and share his passion for playing tennis.
The goal is to make each beginner feel welcome and to help them achieve their full potential. They seek to use tennis to cultivate positive traits and character to make Singapore a better place.
At the Banana Tennis Academy, you will be taught by professional tennis coaches who like teaching and being on the court with you, emphasizing that tennis should be fascinating and fun.
Tennis Programmes Offered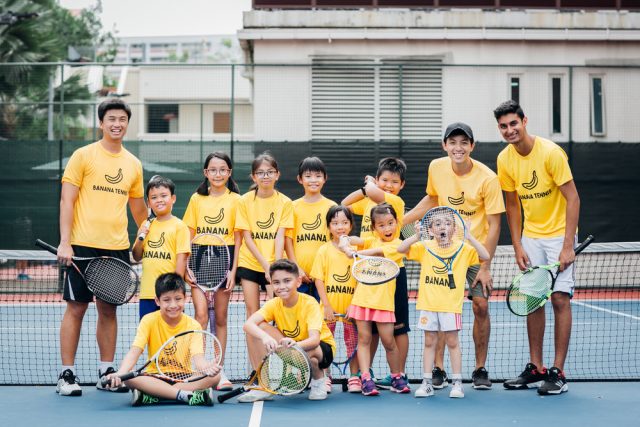 Banana Tennis Academy provides tennis classes for both kids and adults.
Kids Tennis Lessons
This section is categorized into two which are; Private Tennis Lessons and Group Tennis Lessons.
Private Tennis Lesson
The tennis academy's kids' private tennis classes are geared toward beginners and first-timers. Private classes are the quickest way to learn the fundamentals, such as keeping their eyes on the ball and using the perfect technique to knock the ball over the net.
Their tennis instructor will provide your child one-on-one attention and tailor the lesson to meet your child's learning style, and provide opportunities for them to progress.
They believe in making tennis lessons fun for kids to help them develop a love for the sport. They will get more than just tennis knowledge; they will gain life skills, mental power, and a positive attitude.
Group Tennis Lesson
Banana Tennis offers a high-quality group tennis class for kids. They are Singapore's only tennis school with a small group of four children that is yet cheap. The reason for this is that they do not want to sacrifice individual attention. GTL will maximize your child's benefits.
Adult Tennis Lessons
This section is categorized into two which are; Adult Private Tennis Lessons and Adult Group Tennis Lessons.
Adult Private Tennis Lesson
If you want to learn tennis quickly, private tennis lessons are the way to go. Your classes will be personalized to your specific requirements and are intended to assist you in achieving your tennis and fitness objectives.
The lessons are straightforward and step-by-step. The curriculum aims to simplify down sophisticated procedures into flexible steps to aid your learning. It will help you learn faster, saving you time and money.
During the 12-week program, they will teach you how to play tennis. You will learn the four primary tennis strokes, how to hold a racquet, tennis rules, how to count scores, court lines, and which tennis equipment is best for you, among other things.
Adult Group Tennis Lesson
Adult tennis group sessions are the ideal alternative for learning tennis in a fun and affordable method.
They believe in keeping their group lessons small (maximum of four people) to maintain the session's quality and ensure that each student receives adequate attention and opportunities to progress.
Banana Tennis believes that learning tennis should be enjoyable and straightforward.
Banana Tennis Academy Contact:
Website: https://www.tennissg.com/
Contact Number: 9831 5983
Email: [email protected]
Conclusion
Determining the proper tennis lessons in Singapore from various tennis academies available can be challenging.
This write-up identifies the best tennis lessons with the best tennis coaches based on the factors we deem essential and should be present in a good tennis academy and professional coaches.
Quality tennis lessons, expert mentorship, resources, support, and cost are factors used to determine the credibility of these academies.
Tennis coaches have enough quality based on your requirements, objective, learning style, and set goals. As a beginner or an experienced tennis player seeking more knowledge and experiences, there are options for you.
FAQs
At what age am I expected to stop playing tennis?
There is no upper age limit. As long as you are healthy and still have some movement, you can continue to play tennis.
How long does it take to master how to play tennis perfectly?
I can say that if you practice it for 21 days without any of the gaps or break up on any day, you will be developed the habit of at least playing or handling the pressure of the game.
Is it challenging to learn tennis?
The perfect answer would depend on your objectives to learn tennis or play tennis. If it is for fun and recreation, it could be as easy as you want. However, if you want to learn how to play the game correctly to join a club or compete, there is a lot more to it, and you would most certainly require the services of professional tennis coaches.
Like this Article? Subscribe to Our Feed!
Life tips and life hacks for happiness and prosperity.