13 Best Remote Desktop Software • Top Remote Desktop Software Products of 2023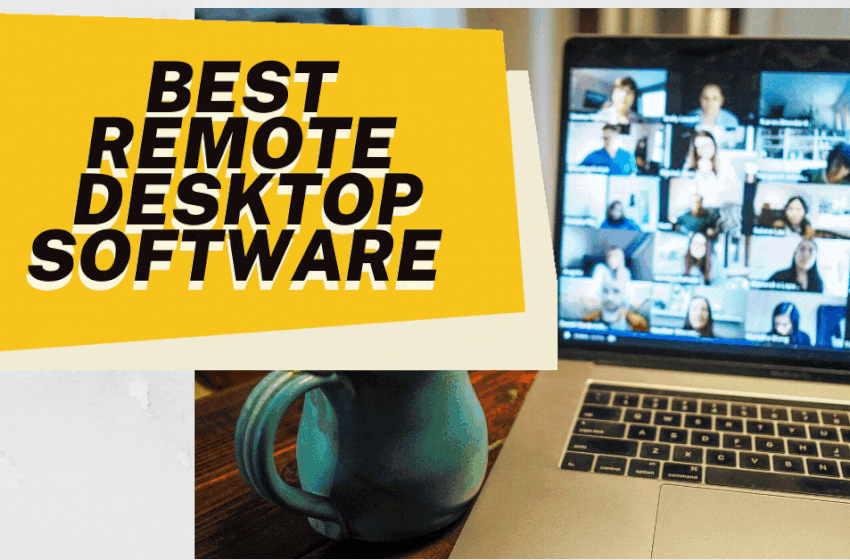 Remote desktop software is a kind of tool that helps you get access to a computer. This computer that you will be able to access can be from a different continent or a different room.
With remote desktop softwares, you can do a lot of things. For instance, you can manage and monitor any work while collaborating with the team and getting proper customer support.
This desktop software will further allow you to manage and access files on your office laptop or business PC. You can do this with the presence of your personal smartphone when you are sick and unable to go to your office.
It can be hard to find out the best remote desktop softwares. Hence, we have made a list of the best 11 remote desktop software products of 2022.
Best Remote Desktop Software in 2022
13 Best Remote Desktop Software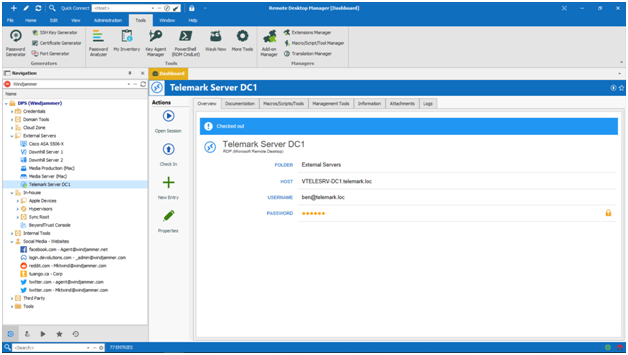 Remote Desktop Manager Tool helps you to centralize all of your remote connections on one platform. This is a secure platform for a team and different users.
Features
Management of Remote Connection.
Password Management.
IT solution for teams.
It helps manage your work easily.
How does it work?
You can launch direct and highly secure connections for privileged sessions. These include virtual machines and remote servers.
It allows you to store your credentials and passwords within a secure vault. The user vault helps you to contain privileged accounts.
You can organize and store entries to manage documents. It also helps you to secure sensitive data.
It also enables you to retrieve passwords. In addition, you can manage your servers and desktops to launch sessions.
Pros
Connection to any remote environment.
It helps you to store your passwords.
It provides security.
Helps you go back and forth between live sessions.
Cons
Connectivity issue.
Can be a little speedier.
Price
Basic Price: $199.99.
Premium Price: $5,999.99
Check out Remote Desktop Manager here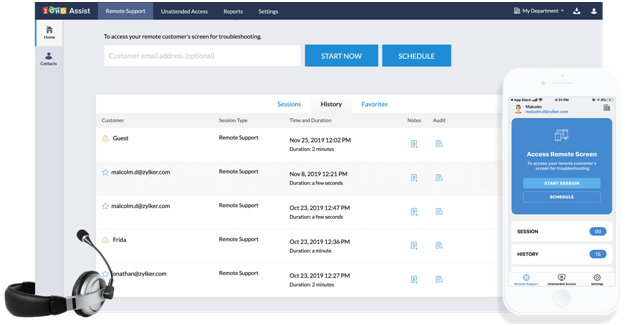 It is a type of cloud-based platform that is suitable for delivering customer and IT support. Zoho Assist provides on-demand connection without the software installation through the direct email invitation. Additionally, it allows users to set up remote desktop software access quickly both outside and inside the LAN for Mac and Windows.
Features
Bulk Deployment
On-Demand Support
Helps to Schedule Sessions
File transfer
How does it work?
Zoho Assist can resolve customer issues through on-demand and ad-hoc sessions from a remote location without prior installation.
It helps you schedule remote sessions at any particular time zone.
You can deploy the unattended access installer easily for many remote machines instantly. It allows file transfer in the mid of a remote session to share security patches, updates, or files to any remote computer.
Pros
It allows you to reconnect to your last remote session recording without losing control of your remote computer.
It helps you connect with customers through voice and video chats.
It ensures mass deployment of unattended remote access.
It can have access to multi monitor support.
Cons
You can find the remote access features confusing.
It does not have many advanced features.
Price
You can get a free trial period of fifteen days without the requirement of any credit card. Monthly paid plans begin with 7 dollars and end with 12 dollars.
Basic Price: $7
Premium Price: $12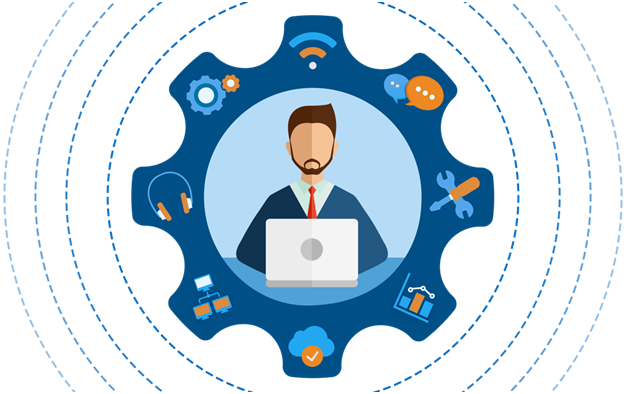 Manage Engine RAP, or Remote Access Plus is a remote access software that enables IT desk technicians and system administrators to troubleshoot some remote computers from a central location. It comes with powerful tools such as Wake on LAN, remote file transfer, system manager, remote access control, and remote shutdown. In addition, it provides a remote desktop solution in the form of troubleshooting.
Features
Text, video, and voice chat.
Remote control advanced features.
Remote file manager.
Remote Shutdown.
Device Manager.
Remote Task Manager.
How does it work?
Manage Engine RAP helps you troubleshoot to get remote access and support computers around the world. Thus, it is the best way to bring any computer into your enterprise under a remote desktop solution with RAP.
After you sign in, you can connect multiple devices of multiple domains like Microsoft remote desktop and MAC computers. It has three components- Remote Access Server, Viewer, and Agent.
A Viewer is a remote desktop from where you can gain remote access to different remote desktop connections. Once you install the agent, you can do get access to remote desktop services in the form of troubleshooting operations.
Whenever the Wake on LAN starts getting initiated, there is a handshake between the server and the viewer. This helps in establishing a secure connection with the help of this remote desktop software.
Pros
Track and log requests from users.
IT Automated response to automatic assignments and tickets.
Intuitive interface.
Asset Management.
Cons
Price
Basic Price: $75
Premium Price: $7695
Check out Manage Engine Rap here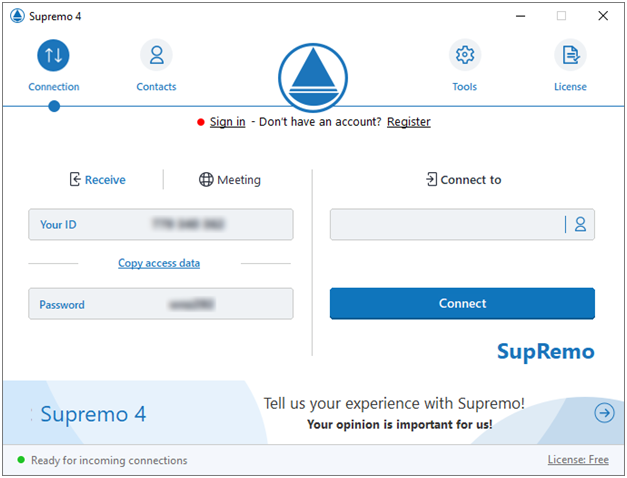 You can remotely access any remote desktop or PC and remotely control their servers. It is compatible with UAC and can support USilio. Moreover, you can use it easily.
Features
Light and simple.
Safe to use.
Affordable.
Good for company usage.
How does it work?
Supremo has an intuitive interface that is quite easy to use. It has an executable small file that does not require the installation and configuration of firewalls or routers.
You can remote access a remote desktop and transfer files with the help of remote connections. Besides, you can launch a remote session without the intervention of humans.
You will find it very affordable to use, and you can easily get access to its remote desktop features. Another option that you will get is to update into newer versions for free.
All subscribers can customize the interface of their software while using a remote desktop. They can change it with their own logo of a personal brand.
Pros
Good remote control.
Easy installation.
Faster and better usage.
It helps in encouraging customizations.
Cons
Problems with emails.
It does not contain 2FA Auth.
Price
Basic Price: $114
Premium Price: $207
Check out Supremo Remote Desktop here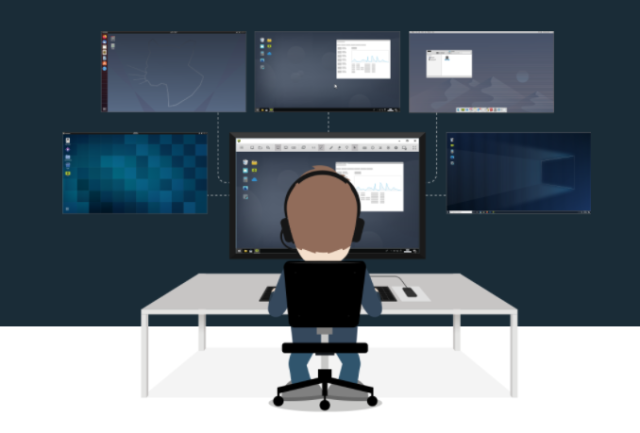 You can connect to LINUX, MAC, or Windows devices through any android device while using ISL Light Remote Desktop. Besides, you can control the keyboard and mouse when you access a remote computer that is behind some firewall. Also, you can see the screen of any android mobile device through your computer.
Features
Can support monitors of multiple devices.
Remotely control mouse and keyboard.
Start a remote session and reboot any remote computer.
Switch between right and left mouse click.
How does it work?
ISL Light Remote Desktop enables the technicians to access a chrome remote desktop from their mobile devices. The only thing both ends must have is an active Internet connection.
You can connect with your client with the help of a unique code. Also, your ISL account needs to be valid.
You can also join an existing account of ISL. For that, you will not require a valid ISL account.
During a session, you can chat with your client. You also have the option of sending invitations through an email to start your session quickly.
Pros
Fast refresh while sharing screens.
Compatible with various computers and softwares.
Fast and easy to use.
Simple interface.
Cons
Speed of the support team.
Not full screen.
Price
Basic Price: $20
Premium Price: $990
Check out ISL Light Remote Desktop here
#6. Consumer's Choice: Ninja RMM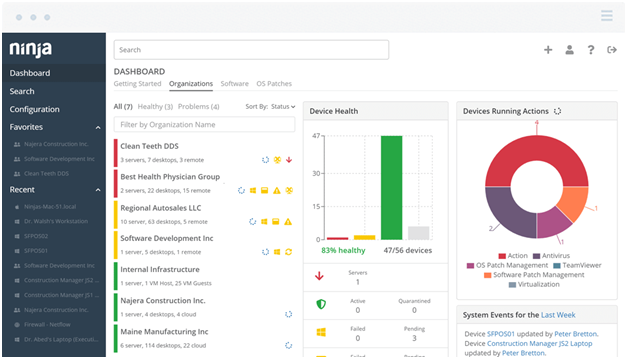 Ninja RMM helps you to deliver central IT services in an efficient manner. Thus, with a single tool, you will be able to deliver services across your business.
Features
Exceptional IT services with remote tools.
Less time in the management of RMM.
Enables you to grow your business.
Protect your data.
How does it work?
You can safely use Ninja RMM as it provides a hundred percent solution of Cloud backup. This allows you to protect your data while using Ninja RMM.
It allows you to manage your IT services. With Ninja RMM, you will get a platform that you can use easily.
Ninja RMM helps you to manage and monitor your IT services. Thus, you can efficiently provide services to your clients.
It is the best remote desktop software to provide remote support. For instance, it offers stable connections and minimizes the time of response.
Pros
It offers efficient and quick support.
Keeping track of installed softwares and systems.
Remote connection to multiple devices.
Scanning and antivirus updates.
Cons
(Provide 2 cons, careful in choosing your words make sure it will not discourage the customer)
Price
Price: $3 per device per month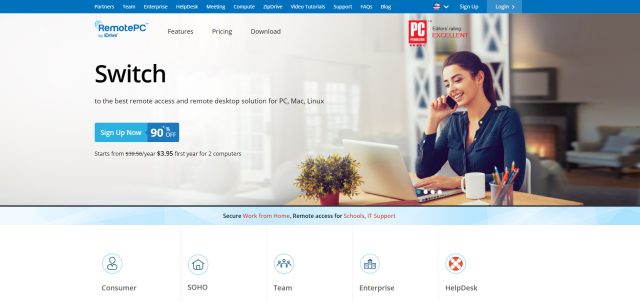 Remote PC enables you to connect, control, and collaborate. This will enhance its functionality as these three factors help in establishing a secure connection with any remote computer.
Features
Affordable.
Easy to use interface.
Cloud-hosted simple and secure support.
Suitable for large enterprises.
How does it work?
With this remote desktop software, you can work while you are on a business trip or at home. You can access your desktop, LINUX, or MAC with the help of any of your mobile devices.
It supports remote printing. Moreover, you can drop files and transfer data easily.
You can easily access your computer by getting in touch with an associate.
This will allow you to work on your presentations and manage your documents.
Pros
Easy to use.
It offers value for money.
Good customer support.
It enables remote printing.
Cons
Speed.
Slow response time at times.
Price
Basic Price: $29.62
Premium Price: $449.62
Check out RemotePC Desktop Software Tool here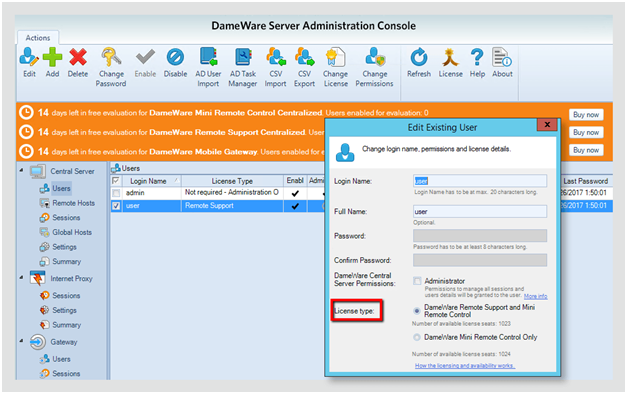 SolarWinds Dameware Remote Support is a sharing desktop tool and remote control software. It is designed to help IT pros access their end user's laptops, servers, and computers remotely for remote support and administration. In addition, it can provide out-of-the-box support for Linux, Mac OS X, and Windows Operating System. With these, you can offer tech support and connect with several remote computers in a simultaneous way.
Features
Easy to use sharing desktop tool and remote control software for laptops, servers, and remote desktops.
Remote PC access to Mac OS X, Linux computer, and Windows operating system.
In-session chat, remote access software file transfer, and screen capture.
Allows to reboot user's computer remotely, and it can wake any office computer.
Remote safe connectivity with FIPS 140-2 and Smart Card login validated encryption.
How does it work?
Dameware can conduct IT support sessions remotely from one central remote computer. It has in-built remote access features such as file transfer, screenshot capture, mouse and keyboard lock, print for remote support sessions.
It offers safe remote support with its Smart Card authentication and remote login of Smart Card. It is among the first remote connections to offer these advanced features.
You can set permissions with this remote desktop software to get remote access to a windows computer. Moreover, it will help you define remote desktop software privileges for different users through Group Policies.
It can take screenshots from remote computers and save those images on the local computer. Additionally, you can use the drag and drop file transfer so as to not send files back and forth while conducting a remote session.
Pros
Interactive screen sharing and powerful desktop remote control.
Can manage permissions and access of the user.
The remote control is easy to use for Linux, Windows, Mac OS X.
Remotely connects with powered-off and sleeping desktop systems.
Cons
All the technicians cannot be logged in without having licenses.
It can use some amount of memory.
Price
Basic Price: $316
Premium Price: $407
Check out SolarWinds Dameware Remote Support here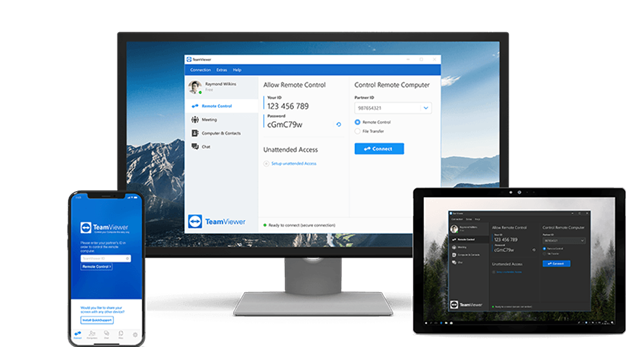 Team Viewer is a cloud platform. It helps you have a secure access across any platform or devices.
Features
It helps you have control over remote devices.
Unattended secure access.
Access through mobile devices.
Access across platforms.
How does it work?
Team Viewer is a secure and fast solution to gain access to computers and networks. It comes with advanced remote access features that helps you maintain a cloud based desk for service.
It has user manuals. This helps you have access to a detailed step by step guide to make use of Teamviewer.
With this remote desktop software, you have to make a name and password. You will have to note it for future purposes.
You can also have an IT solution through all the advanced features. These include ticket assigning, Wake on LAN, and unattended access.
Pros
You can create lists and groups of your clients from a central location.
It provides good speed.
You can create custom passwords.
It will run in the background.
Cons
Expensive licensing costs.
Portability can be better.
Price
Basic Price: $26
Premium Price: $103.89
Check out Team Viewer Desktop Tool here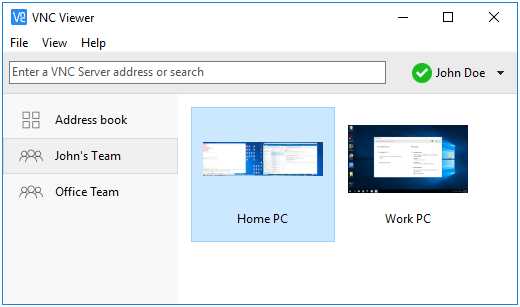 VNC refers to Virtual Network computing. It enables you to share screens and remotely control other computers.
Features
Can work across a number of operating systems.
Offers a secure connection.
It helps you connect directly to a computer.
Suitable for multiple devices.
How does it work?
It provides a cloud service. Moreover, it can work with offline connectivity.
This is suitable for any size of business. It provides remote audio and streaming of high speed.
It offers file transfer, unattended access, and support across platforms. In addition, it can give multilingual and file transfer support.
You can get multi-factor authentication. And, you can use a single sign-in.
Pros
Inexpensive.
Easy to use.
Supports multiple platforms.
File transfer.
Cons
Needs more colors.
Needs to have multiple screen view feature.
Price
Basic Price: $3.39
Premium Price: $33.49
Check out Manage Engine Rap here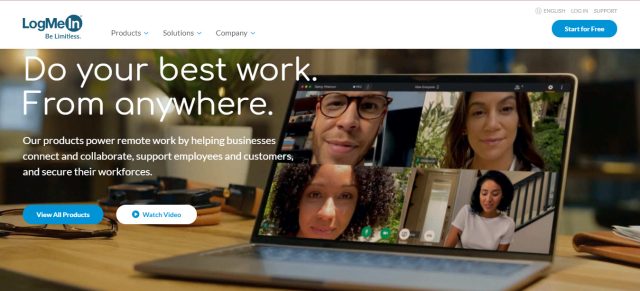 It is a remote desktop software that is suitable for medium and small businesses. It enables your team to remain productive with an intuitive and simple interface.
Features
You can access different machines through desktops and mobile devices.
You can add unlimited number of users.
You can complete your work faster.
You can manage your password with LastPass license.
How does it work?
It allows you to work easily just like you will in your office. In addition, it has a cloud storage of 1TB.
You can surely and quickly share files with any member. Also, you can get high-quality sound.
You can control the desktop with multiple mobile devices. These devices can be Android, iPad, and iPhone.
Besides, you can view remote monitors from the desktop screen. It supports remote printing.
Pros
Helps you to work easily.
File transfer.
Helps in managing your passwords.
Supports remote print.
Cons
Expensive.
Requires a strong connection.
Price
Basic Price: $349.99
Premium Price: $6999.99
Check out LogMeIn Desktop Software Tool here
You can work on applications, network, and programs with the help of this remote desktop software. It helps you complete your task rapidly and increase your productivity.
Features
Reliability.
Ease of use.
Fast setup.
Efficient performance.
How does it work?
It comes with a dashboard that is easily navigable and clean. This makes it the best remote access program.
In addition, it provides a reliable performance. Hence, it is perfect for individual users as well as those belonging to an enterprise.
It provides free customer support with no training. And, it has an automatic setup.
The platform has high speed. It is further available on mobile devices, PC, and MAC.
Pros
It has a simple billing plan.
You can learn it easily.
It is flexible.
You can gain access to multiple locations.
Cons
Costly.
Freezes sometimes.
Price
Basic Price: $44
Premium Price: $415
Check out GoToMyPC Desktop Software Tool here
#13. Fastest and Secure Software: Splashtop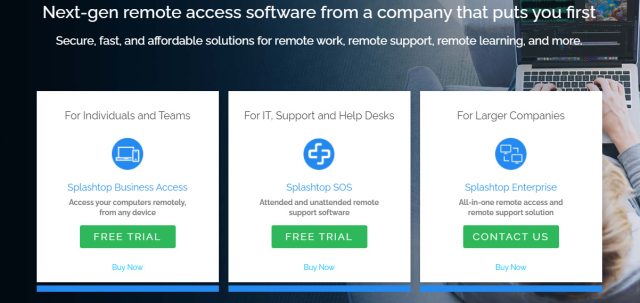 At every step, Splashtop guarantees your security. It provides fast connections and high-quality HD sounds.
Features
Better performance.
Enhanced security.
Good customer service.
High sound quality.
How does it work?
You can get access from Android, MAC, iOS, and Chromebook. It is easy to use and does not lag.
It will enable you to get superior-quality customer service. Also, it provides a good infrastructure of security.
It also helps you to get in touch with hundreds of customers. As a result, you will not have to go to physical meetings with your clients.
In addition, it will enable your team to work from the comfort of their homes. This will enhance their productivity.
Pros
Easy to setup and download.
Reliable.
Latency is low.
Allows file transfer.
Cons
Email notification requires customization.
File transfer needs to be straightforward.
Price
Basic Price: $5
Premium Price: $40
How We Rank the Best Remote Desktop Software?
We have ranked the best remote desktop software according to their easy to use interface. We have also taken into consideration their price and affordability. Security features with cloud backup and restricted access is significant in our ranking the best remote desktop softwares.
How to Choose the Best Remote Desktop Software?
Usability: Not everyone in the IT sector are experts of technology. Hence, a good remote desktop software must have an easy to use and friendly interface.
Functionality: Nowadays several remote desktop softwares come with hi-tech advanced features. But functionality in terms of restricted access and automatic registration is important.
Security: The data you will remotely access needs full protection. Hence, security in the form of cloud backup is essential.
Support: It is important for any remote desktop software to come with a support service. It will help the user to reconfigure a software and help adapt it to their needs.
Conclusion: Best Remote Desktop Software
According to our guide, the best remote desktop software is the Solarwinds Dameware software. This is because it is easy to use, can manage access and permissions of the user, and helps in sharing screens.
You can use the remote desktop softwares from our list to connect with your work team from any real-time location. This will enable you to provide customer support to the clients.
Before you make a decision, you need to take into consideration different factors. These include business requirements and budget.
It is also important to know for what kind of work will you need the remote desktop software. If you need it to service large enterprises, you will need to go for Zoho Assist and TeamViewer.
Remote Desktop Software FAQs
What is a Remote Desktop Software?
Remote Desktop Software helps any local user to get full access to the resources and desktop environment of any remote computer. However, it requires a software installation for getting configured on the two computers-they both must have their power on while remaining connected to the Internet.
The user will log into an interface of a remote desktop software. After authentication, the user can have access to the desktop environment of another computer.
Remote desktop software helps to resolve technical issues. In addition, it helps to remove viruses and install applications.
If you can consult our review, to select the best remote desktop software. We will suggest you to choose the top three remote desktop software.
What is a remote access software?
Remote access software helps a technician access a computer from a different location. The computer that the technician has to access needs to be within a reachable network through the Internet or network connection.
It can be useful for public members. It helps the user to get access to a remote computer while they are not in their house.
For instance, you can get access to a remote computer with the help of a small mobile device. The remote user does not have to copy important files and they can use their home computer anytime and anywhere.
Like this Article? Subscribe to Our Feed!
Vanessa is a mom of 3 lovely children and a software geek. Outside of her career as a health and wellness instructor. She enjoys writing and researching on topics such as finance, software, health and culinary.