Creating Your Personalized Productivity Tool Kit: Top 10 Tools to Consider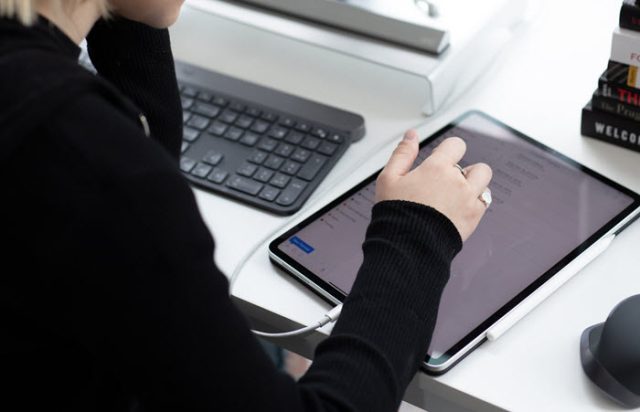 Wouldn't it be great if you complete a task that usually takes 20 minutes, within a fraction of seconds? It would surely save your time, which further can be utilized for other important tasks. Needless to mention, when you complete more tasks on a daily basis, your business is likely to enjoy exponential growth. You can improve your chances of success by exploiting personal productivity tools.
Arrays of software are available in the market that allow professionals to automate most of the tasks and keep track of everything. These tools offer outstanding features that aid in creating tasks, setting timelines & reminders, performance tracking, time tracking, creating reports, team collaboration, file sharing, etc. Simply put, these features will take your team's productivity to another level.
With so many tools around, you may wonder what is the most popular personal productivity software to boost time management skills? We have sorted out the following personal productivity tools that will help skyrocket your productivity.
ProProfs Project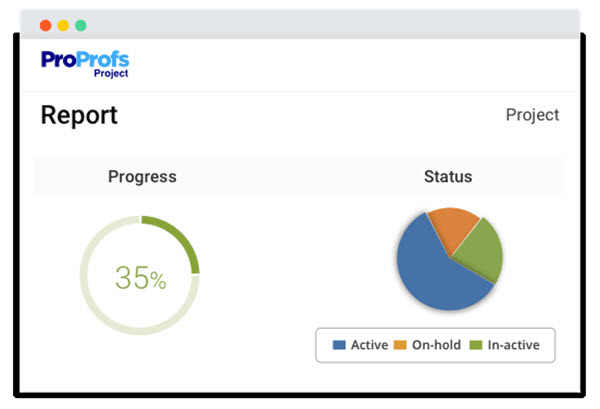 It is a robust online project management software that boosts productivity by simplifying most project-related tasks.
Features
An intuitive dashboard helps in managing and organizing project-related tasks, tracking progress, collaborating with the team, delegating tasks, and creating reports.
Task dependencies to save time and meet deadlines.
File sharing and internal commenting to discuss particular tasks or projects.
Gantt charts to check out the progress of each project.
Pricing
It is free for a lifetime in the basic version. Its premium version starts at $19 per month.
TickTick
It is an intuitive and effective personal productivity software or app that can aid in scheduling and managing your tasks.
Features
With this personal tool kit, you can classify your work according to deadlines, make notes and checklists, prioritize your targets and sort your goals in accordance with priority, date, and title.
It works as a productivity planner and enables you to achieve your goals.
No matter whether your goals concern shortening project completion time or sharing a to-do list with team members, TickTick is a one-stop solution to all your problems.
As this personal productivity software is intuitive and user-friendly, you can add reminders and tasks swiftly and effortlessly.
Pricing
Starts at $2.99 per user per month.
Google Drive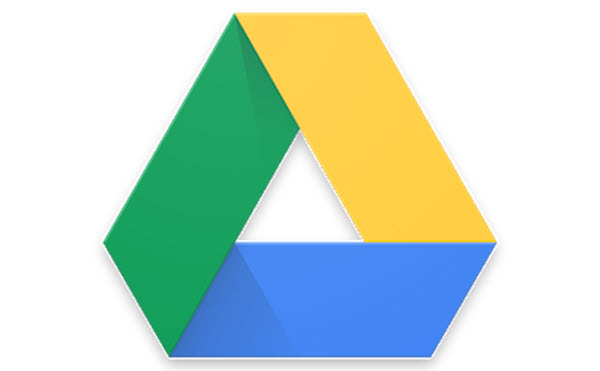 You prefer to work smarter, don't you? Google Drive is one such productivity management software that helps you work smartly and be more productive in accomplishing tasks in your daily life.
Features
It is cloud-based software to add files (docs, sheets, and presentations) and works on them in real-time.
All Google account holders get 15 Gb storage space for free.
You can save your attachments, keep your files and documents in a particular folder, and even make presentations on this drive.
You can share your saved files with your colleagues and friends so that they can view, download, and edit them.
Pricing
It is free until 15 GB. Subscription for Google Drive starts at $1.99 per month.
Evernote
Gone are the days when you take your notebook out and take notes about work schedules, deadlines, etc. Thanks to technological advancements, we can now use an application for taking notes. Evernote is an easy-to-use software that enables its users to make notes and create to-do lists online.
Features
Save all your files and notes in real-time by using this cloud-based software.
You can use a smartphone, computer or tablet to access this user-friendly application, which can be synced across all devices.
It serves as a productivity management software, which offers help regarding note-making, archiving, organizing, and task management.
Pricing
It is free for a lifetime. Its premium version starts at $7.99 per month.
Last Pass
You might have to keep all the passwords in your head and use them as and when required. But have you ever thought what would happen if you lose these passwords or forget them? It will hamper your workflow. This is where Last Pass steps in to release the pressure.
Features
Last Pass is a personal productivity software that helps to keep and protect all passwords.
Creating an account on LastPass is as easy as creating an email ID. All you need to do is to set login credentials to access your LastPass Account.
You can even generate passwords for your business accounts by using this software.
You just need to remember the master password of the LastPass account, and this application will do the rest for you.
It supports auto-filling the app logins and web browsers.
Pricing
Free, Premium pack for $2 per month, and a family pack for $4 per month
Beeminder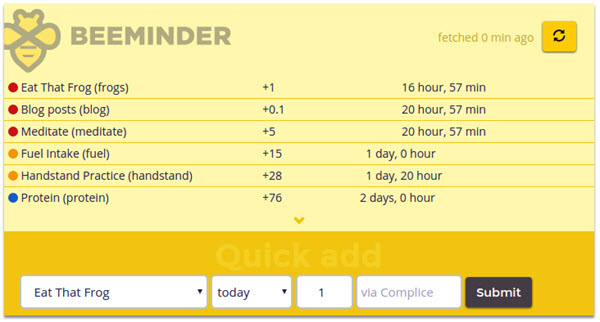 Have you ever come across any tools that help you in visualizing your goals? Beeminder is one such tool that aids in the visualization of goals and sets measurable targets for accomplishing them.
Features
Whether it is about hitting the gym, learning a new skill, spending time on a project with a strict deadline, or anything else, this app can help you focus on your targets.
It keeps track of time and sends notifications to keep you updated about new changes in the project's success.
The software helps in keeping all distractions at bay.
Pricing
Starting from $15 per month.
Toggl
Online time tracking software, Toggl is extremely helpful for consultants, graphic designers, and freelancers. So, how does this software help?
Features
It keeps track of time spent on each task and also reviews concerning prudent use of time.
You can access this software through your computer, tablet, or smartphone and keep a tab on the number of hours spent on a particular project.
You can convert Toggl time tracking data into insightful reports, which further can be exported in PDF, Excel or CSV format.
A powerful dashboard helps in monitoring the progress of the project.
Pricing
Starting at $9 per month.
Todoist
Todoist is a robust productivity tool that helps in organizing all your tasks. It helps in creating tasks, delegating them, setting deadline and tracking tasks.
Features
It reminds you about preset deadlines from time to time.
Subtasks can be created for better organization and prioritization.
You get timely notifications when team members add comments, begin a task, or complete it.
It shows daily and monthly reports.
Pricing
It offers a three-tier pricing, which are as follows: free, premium, and business. Pack available from $29 per year.
Spark
Spark App is an email management app by Readdle that keeps your productivity up by syncing and organizing your emails.
Features
It is loaded with built-in capabilities that allow this tool to analyze your emails and help you classify them according to the priority.
This tool groups the emails in categories such as personal, newsletter, and notifications.
The app is available for iOS, Android, and Windows users.
Pricing
Starting from $9.99 per month.
Any.Do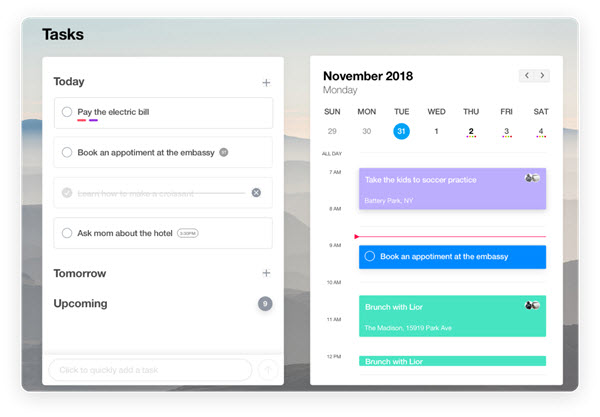 Any.Do is a popular productivity tool among users, as it comes with multiple functionalities from task management to to-do lists. This tool allows you to remain organized, thereby, maximizing productivity.
Features
It is a very robust tool that combines tasks, calendars, lists, and reminders.
It keeps you stay on track, which enables you to plan and manage your tasks effectively.
The app is accessible from multiple devices
Pricing
Starting from $4.99 per month.
Create your personalized productivity tool-kit by picking any software from this list!
No matter what your profession is, automating your life with these useful tools is necessary to enhance your experience and maintain a balance between your professional and personal life.
Like this Article? Subscribe to Our Feed!
David Miller is a researcher from AssignMaester who has several years of experience in the field of teaching, project management and training. Currently, he is pursuing research on the effectiveness of project management software.