11 Best Photo Editing software for 2023 – Ultimate Guide for 2023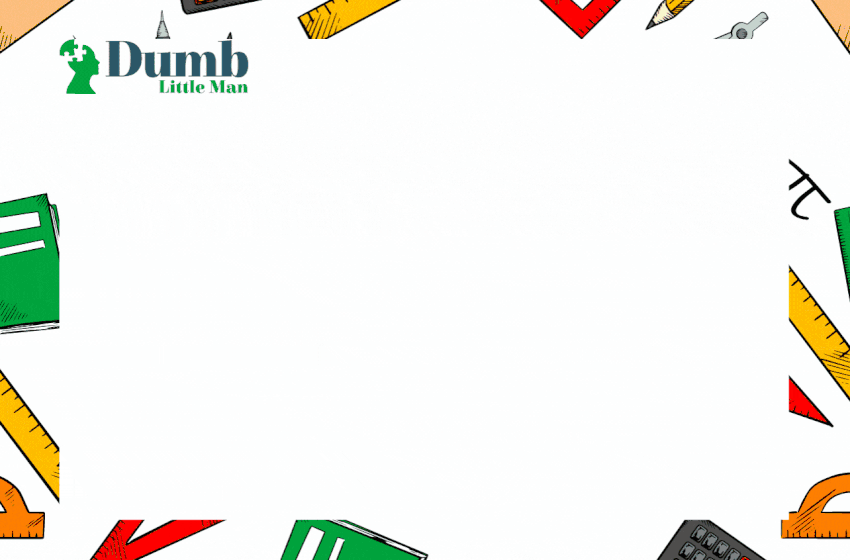 If you want the best photo editing software for your Windows or Mac, then you have come to the right place. It does not matter whether you are an expert or beginner; best photo editing is important before you upload them on your website.
The purpose of the best photo editing software is to shift the focus to your image using a photo editing tool. With the help of professional photo editing software, you make a photo enhancement just with retouching tools.
You can get powerful photo editing software such as Adobe Photoshop and Adobe Lightroom. In a few clicks, you will get a photo editing app with advanced editing tools.
Are you looking for the best photo editing software that comes with all the features you need? Then look below to find the complete photo editing software guide.
Best photo editing software in 2022
13 Best photo editing software
#1. Top Consumer's Choice: Luminar AI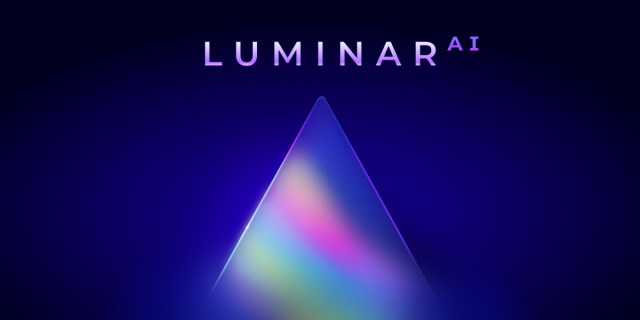 Luminar AI is a top photo editing tool that can speed up your photo editing that enables photographers to focus more on creating. The standalone photo editor comes with artificial intelligence whose objective suggest editing software for beginners to make enhancements. It also has templates like any other editing software to improve the images. There are additional tools that one can use to tweak eyes, faces, skin, accents, and skies.
Luminar AI presents you with complicated image management functionalities and delivers faster performance. You can find 4 major workspaces, including, Catalog, Edit, Templates, and Export. The Catalog displays photos and single image edits. Templates are like presets that rely on AI for content analysis of every photo. Moreover, the Edit space enables you to deal with AI-enabled and regular image editing tools. The last section is the Export where you can save messages and mail.
You can choose the latest version to find features like Atmosphere AI. Your landscape images will have realistic atmospheric effects, including haze, mist, fog, and other elements. The AI technology is capable of identifying the background and foreground elements while applying the edits to each of them separately. Similarly, there is Body AI to make bodies look fatter and thinner.
Features
It has artificial intelligence.
It also comes with templates to improve images.
There are plenty of additional tools.
It provides top speed performance.
How does it work?
Luminar AI is among the first photo edit that is powered through Artificial Intelligence. It automates the manual tasks of image editing and simplifies any complexity present in post-production.
Besides, it makes the entire process fun and lets photographers save their time. Artificial intelligence can also allow you to make edits which were earlier impossible for you.
As beginner photo editors, it brings out the best creative potential within you. Even professionals can use it like plug-in along with other photo editing software.
People who are new to editing images can use this simple to use software to edit their images. It lets them access non-conventional methods of editing images that are completely new.
With its simple approach, you can manipulate images while you retain complete control over power users. There is also the function of image management that delivers faster performance.
Every tool is organised logically and quite self-explanatory. Hence, newcomers in photo editing can use this editing software without having any form of confusion.
Pros
It uses artificial intelligence.
It provides smooth editing.
It enables you to make photo enhancements.
It has tools to improve images.
Template-based editing
Manual masking
Best plugin for Adobe photos
Regular updates
Fun to use
Cons
Limited options for export.
Limited DAM and metadata options.
Price
Basic Price: $99.00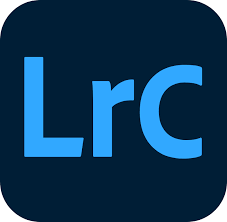 Adobe Lightroom Classic Photoshop is a raw file editing and image editing software. If your main objective is photo enhancement instead of a gnu image manipulation program, then you do not need Adobe Photoshop. That is why Adobe Lightroom has come up that is suitable for regular storage of desktop. It enables you to save photos online.
Features
It gets adjustments that are crystal clear.
It can smartly organize raw files.
Adobe camera raw comes with collaborative editing.
You can apply different styles.
How does it work?
Adobe Lightroom, as a photo editing software, has the best image editing tools. It comes with a service that is cloud-based and provides you with everything to share store and organise raw files.
This is one of the best photo editing programs, such as presets and sliders allows you to take photos. You can start editing photos on your desktop, web, or mobile.
With this photo editing software, you will get cloud storage of 1TB or 20GB that can make the library accessible. You can apply different styles that range from futuristic to vintage, along with portrait presets for different skin tones.
The photo editing software allows you to make the image editing clear with the help of Super-Resolution. There is an artificial intelligence through which you can preserve clarity while quadrupling the pixel size of the photo.
If you are wondering which photo editing software has smart organisation, then opt for Adobe Lightroom. It recognises themes and people that enable it to find photos and create albums.
It has collaborative editing that makes it simpler to send invitations to others for photo editing. You can further check out the tutorials available on mobile and desktop to master your skills.
Pros
Adobe Lightroom seamless raw image editor.
It offers Super Resolution that makes your images look clear.
You will get the smart organisation to create albums.
You can find tutorials to brush up on your photo editing skills.
Cons
It can be a bit slow.
Features are somewhat limited.
Price
Basic Price: For 1 TB, $9.99 per month.
Check out Adobe Lightroom here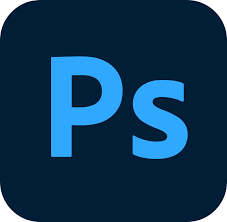 Adobe Photoshop CC is one of the top photo editing software. It is perfect for Windows operating systems. The photo editing software lets you use basic editing tools, simple retouching tools, and 3D complex artwork. This is the best photo editing software as it comes with tutorials for photo editing.
Features
Easy to use.
It has a customizable interface with multiple layouts.
You can create customized windows and panels.
Support for touchscreen gestures and controls.
How does it work?
Adobe Photoshop elements consist of extensive video and photo editing tools. It goes well with Adobe Bridge that is a proper multimedia manager.
Besides, it allows you to organize file formats and save your cloud storage. There is an intuitive user interface that lets you drag the clips or images conveniently.
You can assemble visuals and set timelines. With the best photo editing tools, you can add some textures.
In addition, you can adjust the levels of color in Adobe Photoshop. You can use artistic filters for it to act as a raw image editor and increase the aesthetics while working with some alpha channels.
Adobe Photoshop is one of the best free photo editing apps where you can select Photoshop brushes along with simple Photoshop actions. You can get the best deals on Adobe Photoshop to ensure that you get it with a bargain.
Moreover, Adobe Photoshop elements will provide you with 3D advanced tools. They make Adobe Photoshop have a realistic rendering and faster performance.
Pros
It offers editing tools for multiple images.
It has detailed tutorials.
It goes with Adobe Bridge.
It supports simple video editing.
Cons
It is a difficult editing software for beginners.
It is heavy on the resource systems.
Price
Basic Price: $9.99 per month with cloud photography.
Advanced Price: $29.99per month with a single cloud app.
Premium Price: $52.99 per month with cloud creative all apps.
Check out Adobe Photoshop CC here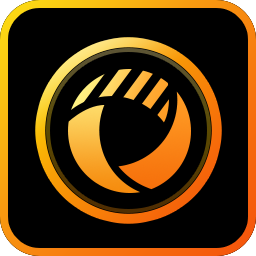 Cyberlink 365 PhotoDirector comes with all the standard tools you need for editing your images. It has some artificial intelligence features like face and skin, automatic shaping tools for your body. In addition, it has animation and lighting effects. There is a user-friendly interface that is suitable for those who work in a digital space.
There are some refinement tools, which enable you to add and subtract from the mask. You will also find options for adjusting the edge amount and feather.
The editing panels of PhotoDirector 365 are separated, and they are visible to you while dealing with every section. While moving to a different panel, the software will help you in saving the virtual copy. You will not lose time for editing. You can match up different styles with the available video content and imagery.
Features
It allows you to make adjustments in colour.
It comes with a cheap subscription per month.
It has lighting effects.
Its interface is quite a user-friendly.
How does it work?
You can complete your editing in a short time using this best photo editing software. It has visual effects that are eye-catching with color controls.
Also, you can do layer edits and make artistic compositions like breathtaking masterpieces. With the help of its artificial intelligence tools that can provide format support and plug-ins.
You can further use this photo editing software to outline the objects present in the images. The AI engine offers intelligent brushstrokes to transform images in an instant manner.
In addition, you can make it with the help of certain advanced tools. This includes repositioning, blending, altering and animating.
You can capture video action in a single image. The Motion tool can help in freezing a portion of any frame to capture the sequence of an action within a single frame through the Multi-Exposure feature.
Cyberlink can make your images look alive with Photo Animation and Dispersion Effect. This will allow you to turn any image into a piece of art.
Pros
Its subscription cost is quite inexpensive.
It comes with powerful features of artificial intelligence.
Its animation effects are easy to use.
It has Photo Animation and Dispersion Effect.
Cons
There can be a few typos.
It only provides basic photo editing tools.
Price
Basic Price: $14.99 per month.
Advanced Price: $43.99 per month.
Premium Price: $79.99 per month.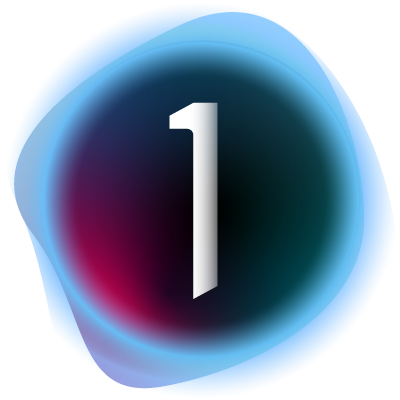 Capture 21 Pro is not only an editing tool but works like tethered capture for photographers of a studio. It is similar to Lightroom in terms of non-destructive, searching, and cataloguing editing tools. However, while using you will find it in one window instead of Lightroom modules and highly customizable tool tabs. There is a system of local adjustment that are layer-based and helps to edit and see work changes.
Features
It comes with catalogue and search features.
It is available in one window.
Its hard drive is ten GB.
Its minimal screen resolution is 1200 x 800 pixels.
How does it work?
Capture 21 comes with style brushes with an improved viewer import. These style brushes enable you to work with layers and brushes.
The brushes have better accessibility and provide powerful instant editing for their users. This tool helps in making local adjustments to your pictures.
You can select one of the many style brushes. They can allow you to make a photo enhancement while adjusting the contrast, light, and color.
You can further use these style brushes to adjust haze, shadows, highlight, contrast, and brightness. These brushes can add color saturation, warmth, or cooling.
If you are creative enough, you would be able to make customizable style brushes. Users also get the option to share them with any other photographer.
The tool called Import Viewer is more useful and faster. You will get a small button in this tool by clicking which you can view the importable images.
Pros
Good raw file processing.
Great tools for tethering.
You can make adjustments for each layer.
Style brushes can make photo enhancements.
Cons
Price
Monthly Price: $24.00
Annual Price: $179.00
License: $299.00
Check out Capture 21 One Pro here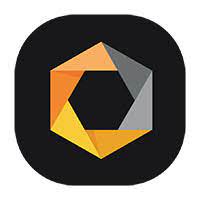 DxO 4 Nik Collection comes with eight different plug-ins that you can use like standalone programs. Efex Analog Pro is perfect for darkroom and analog effects, and Efex Color Pro provides powerful filters for the use of individuals. Efex Silver Pro is the best white plug-in and digital black that you can update into a modern and fresh interface with a ClearView option and powerful control selective points.
Features
It has easy local adjustments.
It comes with effects and merging tools.
Noise reduction and sharpening output.
It provides corrections of perspectives.
How does it work?
If you need the best photo editing software, you can upgrade to DxO 4 Nik Collection 4. It comes with various new features that you can use during your photo editing session.
However, you will get the same film simulation and workflow that you look forward to in this photo editing tool. Long time users can therefore make a smooth transition in the photo editing software while they attract new photographers with this photo editing tool.
The free photo editing software comes with Lightroom photo editing that is non-destructive. In addition, one can retain a large TIFF file.
You will get popular plug-ins in the form of Efex Silver Pro, Efex Color Pro, and Efex Analog Pro. After individual editing, the Last edit option provides speedy photo editing.
Nik Collection is a photo editing software that provides filters, film simulations, and presets. You can use it as a photo editor to cover monochrome and color images.
The filter comes with a preview option which users can utilize while selecting the filters. You can go through them one by one until you make your final decision of choosing a filter.
Pros
It offers the best suite for a plug-in.
It has an Efex new perspective plug-in.
Its workflow is non-destructive.
It comes with advanced tools.
Cons
It requires a host program.
It has a costly price.
Price
Advanced Price: $149.o0 per

In Pixio is a photo editor that provides a lot of features in comparison to its price. It is easy to use and intuitive, and it provides great performance in terms of its system and price. Here, you will get background blur and sky replacement features with an improved UI. You montage your photo content in both Pro and the Regular editions.
Features
It is easy to use.
It is fully accessible for the use of beginners.
Improved tool for cut out.
AI background eraser.
How does it work?
With the InPixio Photo Studio 11 photo editor, you can make photos vibrant by switching skies. You can make your own atmosphere whether it's sunshine or sunset.
You can complete remove unwanted objects and backgrounds with the photo editing toolkit. The Erase function is for professional photographers who want to delete any person or object from their picture.
In addition, professional photographers can use it as an online photo editing platform where they can retouch the portraits. While doing the image editing, they can also reduce wrinkles and blemishes from the face.
When you edit photos, you will find a retention cursor. It will enable you to keep the important details while getting a successful cutout of a photo.
You can add cutouts of photos to any other image to create collages or photomontages. The edge smoothing feature will smoothen the contours and enable a soft transition between the background and the subject.
In the Pro version, you will get the right photo editing software. This is because here, you will find the background blur that can help you make beautiful portraits at a very reasonable price.
Pros
It is intuitive and simple to use.
It comes with great value monetarily.
It has minimum system requirements and can provide strong performance.
You will get comprehensive tools for editing raw files.
Cons
Limited tools for the management of photos.
Sky replacement appears non-realistic.
Price
Basic Price: $49.00
Advanced Price: $79.00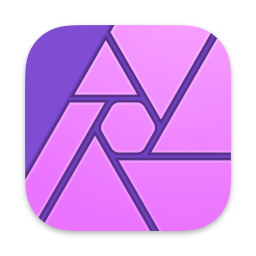 Affinity Photo is a standard professional photo editing application at an affordable price. It has a toolset that includes multi-layered compositions, professional retouching, raw editing, and digital painting. You can find it on the iPad app that makes it suitable for apple photos. It is a desktop-leading digital publisher.
Features
It comes with a premium noise reduction feature.
It has advanced tools such as lens correction.
It allows professional retouches.
It provides photo enhancement.
How does it work?
Affinity Photo is the best photo editing software as it does not require a subscription. You only need to pay a low single payment.
The editing image Affinity Photo is software that comes at a budget price but has advanced features like Photoshop. For instance, among its editing tools, it has retouch, cloning, as well as inpainting tool for automatic removal of an object.
You can further apply effects in the form of live filter non-destructive layers. In addition, you have the option of applying them over single layers or a whole stack layer and erasing them later if required.
Image Affinity Photo can edit raw files by adjusting white balance, exposure, and black point. It can also reduce noise and remove hot pixels.
You can make beautiful image compositions with features such as live blend modes, text and vector tools, unlimited and clipping layers. It provides a natural and fluid painting with its advanced dynamics and smooth brush engine.
You can get seamless photo stitching with corrections of full perspectives and alignment of the automatic image. Moreover, you can also merge multiple images with varying focal distances using this best photo editing software.
Pros
It comes at a cheap price.
It has powerful tools like live filters.
You can make image compositions.
It has a smooth brush engine with advanced dynamics.
Cons
It is very technical.
It does not come with tools for cataloging.
Price
Basic Price: r$19.99 for iPad.
Advanced Price: $49.99 for desktop.
#9. Best raw file photo editor: DxO 4 PhotoLab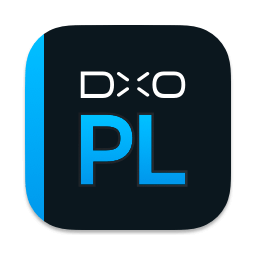 DxO 4 PhotoLab is a replacement of old DxO Pro Optics. You can add tools for local adjustment to make it an all-rounder photo editor. The window of the PhotoLibrary can allow you to make it a solution for better photo editing workflow. It can perform raw processing along with correction of lens.
DxO PhotoLab 4 is one of the reliable image editing solutions for beginners in the photography field. You do not need technical know-how to use the software. You can try out different adjustment tools.
The AI-assisted denoising feature is one of the unique traits of PhotoLab 4. However, only the Elite version users can avail advanced features of the tool.
Features
It has a four gb hard drive.
Performs raw files processing.
Offers lens correction.
Noise reduction with color and tonal headroom.
How does it work?
DxO Photolab is a program suitable for editing and raw processing of images. Besides raw processing technology, you will get lens correction.
It is a powerful editing tool suitable for making local adjustments. The interface of Photolab has two parts- Photo Library and index folder.
The function of the Photo Library is to organize and browse photos through the help of basic organization tools. The index folder on the other hand will enable you to search images or add them for manual indexing.
Browsing in Photo Library will allow you to know exactly where there location is. This will allow you to find it easily.
There are enhancement and editing tools for images. It further has the ability to correct chromatic aberration and lens distortion.
It can also offer corner shading or vignetting. In addition, it can sharpen the edge of your image.
Pros
Improvements in interface.
Excellent raw processing.
It has DeepPRIME processing.
Proper lens correction.
Cons
Basic browsing and image organization tools.
Add-ons and elite versions make it expensive.
Price
Basic Price: $112.00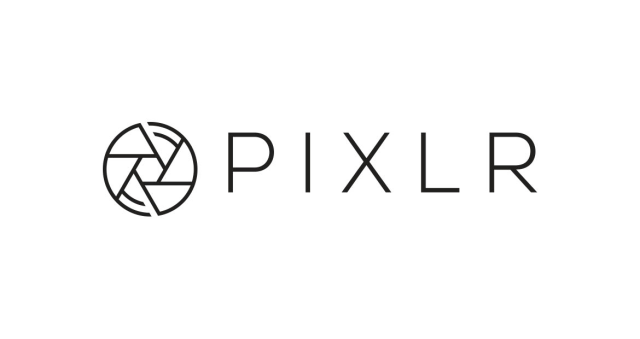 Pixlr E and Pixlr X are easy to use and fast whether on a mobile browser or web. It has useful functions that enable it to create edits that are non-destructive to the images letting you fine-tune and change each edit. You can use it within Dropbox that makes it useful for some collaborative work. Pixlr users can find texts, filters, and usual adjustments.
In most cases, photo editing tasks like background removal are repetitive and boring. But, Pixlr has an AI design tool to let your remove your image backgrounds easily and perfectly with a single click. It saves you time, and you may remove the background manually.
Moreover, as one of the best photo editors, Pixlr presents you with a big library of 10 million graphic elements. You may browse through the library to find borders, stickers, icons, and overlays. You can easily add them to your photo and design. You will save effort and time needed for edits.
Features
It provides non-destructive edits.
It lets you change and fine tune every edit.
Text and filters are available.
Simple to use functionality.
How does it work?
Pixlr X and E comes with tools that you can use as a professional or a beginner to express your creative potential. There are are no complicated tools and no learning curve.
You can rotate, crop, and resize and flip the photos easily. In addition, you will get an auto-fix option to adjust the tone, color, and light.
You can test and preview the effects before you make a final commitment. Also, if you do not like the edits you have made, you can undo your actions.
There are tools to enhance the images while editing. These include lighthearted fonts, shapes, as well as stickers.
You can further add filters and photo effects to the images that you edit. Like, you can turn it into nature-themed photos, food shots, and portraits.
You can find tools like cloning, brush controls, lasso tool, and layers. The Liquify tool can warp and distort the images.
Pros
It comes with Dropbox integration.
It is suitable for beginners.
Tools for cloning, layers, and brush controls are present.
You can add photo effects and filters.
Cons
Price
Free
Check out Pixlr E/ Pixlr X here
#11. Most efficient photo editor: Exposure X6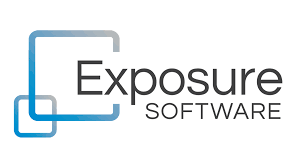 Exposure X6 is not a well-known photo editing software. However, it is a powerful, efficient, and subtle browsing and photo editing tool. This tool will specialize in film analog effects. And, it will come with a great library of single click preset effects.
Features
Beautiful effects.
Simple interface.
Adjustments are non-destructive.
Accelerated GPU processing.
How does it work?
Exposure X6 Photo Editor comes with an upgraded interface. Active controls now come in a cyan or bright blue color.
There is a haze level new slider. Its function is to prevent any contrast loss in conditions where the atmosphere is hazy.
DNG integrated conversions are present. You can convert any photo to DNG just by importing with the help of this photo editing software.
There are visualization new mask options. They combine and control adjustments so that editing becomes easier.
You will find advanced tools. These may include the Color Editor that lets you change one color with another.
Moreover, you can shift the hue. And, you can also change the lightness and saturation values.
Pros
It comes with premium cataloguing tools.
Perspective and lens correction.
Browsing is highly effective.
Flexible layer and masking system.
Cons
Not suitable for raw processing.
It has an expensive price.
Price
Basic Price: $89.00
How We Rank the Best photo editing software?
We ranked the best photo editing software according to their editing features, tools of organization, and workflow. In addition, we look at the photo integrations and sharing capabilities, online resources, and expansion opportunities.
How to Choose the Best photo editing software?
All the features that we have mentioned above is essential in choosing the best photo editing software. Now let us look at them in details below.
Editing features
Most of the photo editing software on our list is capable of handling complex and basic edits. However, you must consider your own goals when it comes to photo editing. Do you prefer white balance or exposure tools or do you need brushes, filters, and text to be creative?
You can also look for advanced tools such as background removal and skin retouching. This can enhance the look of your photos.
Workflow
You need to find your workflow to edit photos. If you are a beginner photo editor, then you do not have the right workflow to edit images. Hence, choose a photo editing software that can grow your workflow while catering to all your needs.
If you are a photo editor who has a lot of experienced, then you must look for more advanced features. For instance, look at the interface while choosing the best photo editing software. Check whether the workspace goes well with your workflow.
Tools of organization
Are you looking for an editing photo software that can organize and edit photos? You are at the right track because many photo editing softwares come with both these features.
In case you want to organize your photography and keep them all in one place. This may consist of an editing and dual organization program like the Adobe Lightroom.
Online resources
When you are selecting a photo editing software, you must keep in mind the available online resources. Some extensive photo editors get less coverage. If you are new in the world of photo editing, then choose one that comes with online tutorials. Moreover, you can plug into a community online to make the most out of a photo editing software.
Photo sharing and integration capabilities
After editing photos, the next step involves setting up a business of photography to share online photos. The best photo editing software come with integrations of photo sharing. This in-built feature makes the software simple.
Expansion opportunities
As you develop your photography skills, your photo editing software needs to develop along with you. There are brushes, filters, effects, and downloadable presets in some photo editing softwares. Hence, they will provide expansion opportunities.
Conclusion: Best photo editing software
The best photo editing software must be simple to use. At the same time, this editing software requires advanced features.
This is how it will be suitable for professional as well as beginners in photo editing. However, it is difficult to find such software for image editing.
Adobe Photoshop CC is one such photo editing software that comes with advanced tools and detailed tutorials. These tutorials can help you develop skills to edit images.
Its advanced features include a customizable interface along with multiple layouts that makes it ur top consumer choice. In addition, it has customized windows, panels, as well as gestures, and controls.
Photo editing software FAQs
What is Photo editing software?
Photo editing software is important for touching up and cropping photos. It also enables you to organize them into slide shows and albums. The photo editing software come with both advanced and basic tools. This makes it suitable for both beginners as well as professionals.
Are any photo editing apps free?
If you have upgraded from using your smartphone for photo editing to using a desktop, then you may look for photo editing apps. You may not always require photo editing apps that have premium features. However, you may come across some free photo editing apps that are completely free of cost. Even if they are free, you must keep a lookout for certain features.
For instance, it must have a user-friendly interface, image correction, blemish removal, camera support for raw files, and auto-tagging. You can further edit albums on the locations and dates of the photos. They must also include another important feature called GNU Manipulation Image Program. You can get these features in Pixlr.
What is the difference between destructive and nondestructive editing?
Some editing programs automatically restores your originals, and it is known as nondestructive editing. However, others let you apply edits directly over original photos. We refer to it as destructive editing. You have to identify this difference before choosing the photo editing app.
How can you perform online photo editing?
You can do your photo editing online just by searching apps that you can install. Most of the time, you can get them for free. And, they also have photo sharing and storage services.
However, if you are looking for more options, you can try photo editing software that has advanced tools. Adobe Lightroom can provide you with everything that you will need to transform yourself from an amateur to a professional photographer. This will help you learn all the intricacies about photo editing.
Which is a professional photo editing software?
Adobe Photoshop is a professional photo editing software. It has 3D imaging, text, and drawing tools. In addition, it has the capability to edit images. And, it can provide you with every tool that you will need to notch up your photography.
What are the basics of photo editing?
Although you use a mobile app for photo editing purposes, you must know the basics.
Clean up your images and crop them
The most important editing step is to straighten the images. Moreover, you need to crop the distracting elements and reposition your subject. A free photo editor can provide you with spot-removing tools. You can work methodically to deal with your photo and get a spot-free output.
Ensure white balance
White balance is about the color levels. While your image's color tone is displeasing and unnatural, it is good to adjust the white balance. JPG files capture less digital data compared to RAW files. Thus, there will be minimal white balance adjustment needed at the time of editing.
Adjust the contrast
Contrast may range from light and dark tones. In the case of a stark image, the tones may be very light/dark. While they are very low, you will find a flat without any element in the frame. Use the tool to adjust the contrast and achieve the best result.
Finalize your photo and share
After doing the necessary editing, you can save your photos. You may also make additional edits before storing them. As RAW files are large, you have to convert them to JPG formats. It will be easy to send these JPEG files via email. Moreover, you can share, post, and print the edited images. Make sure that you have saved the edited versions of phones and the original ones.
Like this Article? Subscribe to Our Feed!
Vanessa is a mom of 3 lovely children and a software geek. Outside of her career as a health and wellness instructor. She enjoys writing and researching on topics such as finance, software, health and culinary.