11 Best Operating System • Top Operating System Products of 2023
We all know that a computer cannot function without an operating system. However, a bad operating system can be disastrous, affecting your computer's hardware and software resources.
So, are you looking for a secure operating system for your computer? It will be wise to explore and experiment with popular operating systems to find the best for your computer.
You can choose any proprietary software or free software for your computer. However, you need to prioritize the performance, speed, and stability of the operating system over your personal preference.
Further, you have to consider how easy the operating system is and the device it works the best with. Therefore, read this detailed account to choose the most suitable operating system for your device.
Best Operating System in 2021
11 Best Operating System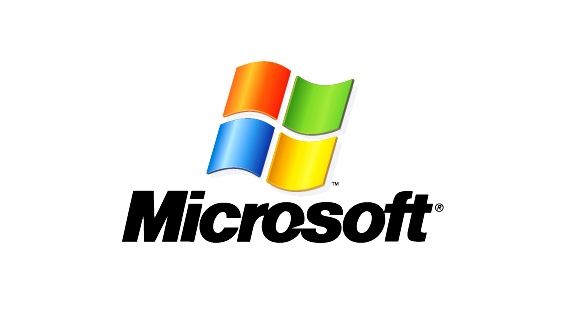 Microsoft Windows operating system is the most popular operating system for its easy user interface and navigation. Windows OS is better than other OS in functionality, OS unity, system utilities, support base, and productivity.
Further, Windows users love this OS for its customization facility and enhanced gaming experience. Also, this OS for personal computers comes with an in-built antivirus & firewall for the safety of the users.
Again, advanced users can use the Windows Hello feature on their personal computers. This Windows feature further helps the users to use face detention or fingerprint for unlocking their computers.
Also, Windows offers the users a quick-view facility to keep track of the recent activities in the timeline. Windows has another amazing feature called Focus Assist.
Focus Assist makes Windows stand out from the remaining operating systems. You can turn off all the distracting notifications to focus on your work.
Windows as an OS is also adored for having multiple editions. Windows Vista is such a version for the Windows PC, launched in 2006, as the successor of Windows XP and previous versions of Windows.
Then came Windows 7, Windows 8 versions, and Windows 10 versions. Different versions of Windows 10 are:
1. Windows 10 version 1507
2. Windows 10 version 1511
3. Windows 10 version 1607
4. Windows 10 version 1703
5. Windows 10 version 1709
6. Windows 10 version 1803
7. Windows 10 version 1809
8. Windows 10 version 1903
9. Windows 10 version 1909
10. Windows 10 version 2004
11. Windows 10 version 20H2
12. Windows 10 version 21H1
13. Windows 10 version 21H2
The latest Windows version is Windows 11 version 21H2, launched in 2021.
How does it work?
You are likely to have Windows as pre-loaded software in your system as you buy a new computer. So, as you turn on the computer, you will find the Start Menu at the screen's bottom-left corner.
It is the Start Menu where you will find many options like the Control Panel, folders, programs, and Computer. While shutting down your computer, you can also use this Start Menu.
There is a search tool with an icon of a magnifying glass in the Start Menu for finding files and all the programs. In other words, the Start Menu is your go-to application for finding, viewing, and organizing files and folders.
Besides, there will be a taskbar at the bottom of the screen of your computer run on Windows. It has a date, time, and shortcuts to many other applications.
The default web browser for Windows is Internet Explorer. However, Windows 10 and the later versions will allow you to change the default browser setting.
Pros
Here, we will discuss the pros and cons of Windows 11, the latest version of this OS.
1. Windows is the most suitable OS for a laptop or PC if you are looking for a consistent and aesthetic design.
2. With the latest version of this OS, you can play more video games on your computer.
3. Besides, it is known for being a faster startup, and it has unique attributes for improving performance.
4. Further, there will be an improved multi-monitor functionality along with Android apps supports.
Cons
1. Timeline and some tablet gestures will be going away in Windows 11.
2. Besides, you may find it a little difficult to be familiar with the new features in the user interface.
Price
You can install Windows 11 easily and without any charges on any PC compatible with Windows 11. Also, Windows has announced a complimentary update to Windows 11 for licensed Windows 10 users.
However, if you are using Windows 1o versions, you can get the Windows 10 Home at $139.
Further, you can procure the Windows 10 Pro version at $199.99. Moreover, you can update your Windows 10 Home OS to Windows 10 Pro for $99.
#2. Top Open Source OS: Ubuntu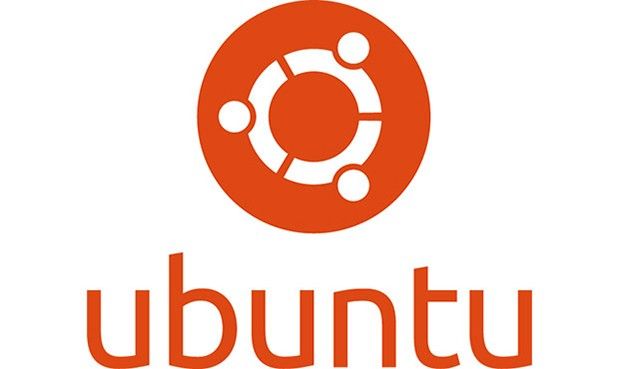 Ubuntu is one of the best free operating systems, according to us. This OS is better than others as you can get its translated version in 50 languages.
This free OS is also quite fast, according to software developers. Besides, this OS has an in-built firewall and software for safety protections.
With this OS, you will also enjoy an easy interface on your PC. Further, you will not need to install apps, such as office sets, browsers, and media apps on your PC separately.
Again, you can play games on your laptops by buying additional applications and games from the Ubuntu Software Centre. Moreover, you will get complimentary security and maintenance updates for 5 years with the latest LTS version.
Ubuntu is further deemed as the choicest OS among the other options from the Linux distributions.
In terms of software development, it is also the topmost OS for laptops or PC.
How does it work?
As a leading OS, Ubuntu is free, which means it does not need any licensing fee. It works easily as you can download and use this OS free of cost.
Besides, this Linux-based system comes with a complimentary sharing option. Further, it scores quite high in terms of security and stable performance.
In laptops and computers, Ubuntu works with Linux architecture to build communication with the hardware. Therefore, it helps the software in laptops or PC to perform its required functions.
Further, this open-source system works according to similar processes and norms followed by any other Linux system. However, this OS never fails to impress with its unique styles and attributes.
Pros
1. It is completely free, making it a favorite of many users.
2. Besides, the apps are already installed in this OS.
3. Also, it is the fastest operating system for PCs and laptops.
4. It can easily fix the problems as it belongs to a big community.
Cons
This does not support Adobe and many Microsoft apps.
Manual installation is required.
Price
Ubuntu can be used without any charges. However, it also has a paid version, starting from $225 per year.
Price Per Year Essential Standard Advanced
Physical server $225 $750 $1,500
Virtual server $75 $250 $500
Desktop $25 $150 $300
#3. Best OS in Network Security: macOS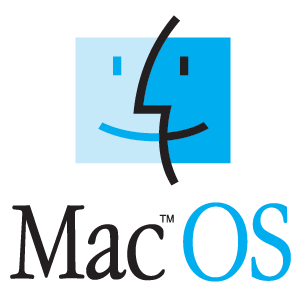 We consider macOS as one of the leading operating systems for its stability of performance. Besides, users prefer it over any other system because of its neat interface.
After macOS Catalina (2019), macOS Big Sur is the latest offering from macOS. This OS comes with pre-loaded applications.
Further, you can download other applications by visiting the Mac App Store. However, users prefer it the most for its advanced dark mode feature.
This dark mode is good for our eyes as it keeps the screen's brightness low. There is another interesting feature of Dynamic Desktop on this operating system.
With Mac, you can also stay assured of safety. This OS comes with an application that seeks permission from you before accessing the device's camera, microphone, etc.
How does it work?
Once you use mac OS on devices like Apple Macbook Pro, you will never think of using any other operating system. Further, this OS lets you enjoy unique computer programs.
As an OS, macOS exclusively works with some specific hardware. Besides, it has some excellent applications.
Further, this operating system works in collaboration with iCloud. So, you can store up-to-date documents, images, and other essentials on multiple devices, including iPhones and different Apple devices.
Moreover, as one of the most prominent operating systems, it ensures your device's privacy and safety.
Pros
1. It has an easy interface and a wider range of pre-loaded essential apps.
2. Besides, it has provisions for regular security updates.
3. It is one of the fastest operating systems.
4. Also, it is ideal for multitasking.
Cons
It only works with some specific hardware.
Besides, it has lesser applications compared to other operating systems, like Microsoft Windows.
Price
If you are using a device from Apple, macOS is will be pre-installed in it.
#4. Leading OS with Pre-installed Software: Fedora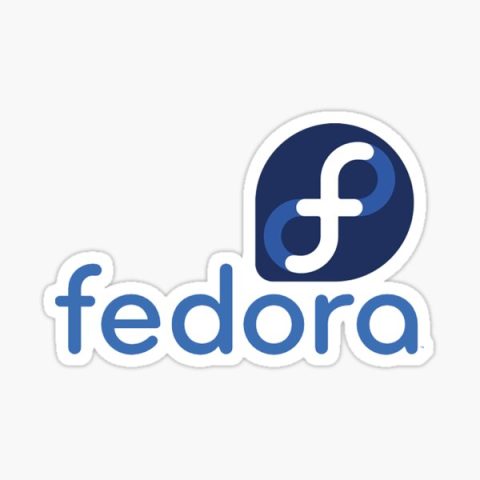 The main difference between Fedora and other operating systems is its fast speed. Besides, this Linux Kernel has versatile development tools.
The latest release of Fedora is Fedora 34, released on 27th April 2021. Another best part about Fedora is that up-gradation from one version to another can happen without re-installation.
Fedora uses virtual memory and garbage collection along with its actual memory for memory management. Besides, this Linux OS assures you of safety because of SELinux.
SELinux keeps track of every activity happening on your devices. Further, this Linux OS comes with a default firewall that allows you to modify the configurations.
This lightweight OS from Linux also has some in-built applications. Besides, you can install different third-party apps on this Linux OS.
How does it work?
Fedora, a Linux OS, works once the root user account is created. This account is used by admins, and the user will have to use and remember a password for the same.
Through this root account, a user can perform and modify all the fundamental programs of this OS. Besides, there is a Terminal program in Fedora for multiple command-prompt tasks on a single line.
GNOMe is Fedora's window manager by default. As you open a Linux Fedora device, you will get to see pre-defined menus and icons on your computer.
The default web browser for Fedora is Mozilla Firefox. However, Fedora does not have a default email.
You can select and load an email application software easily. Software like Evolution, Thunderbird go well with Fedora.
Pros
1. This Linux OS incorporates new technologies quickly.
2. Besides, it is a favorite among the developers.
3. Also, this is light in weight and quite fast.
4. Further, it ensures safety with SELinux and an in-built firewall.
Cons
1. Many beginners may find this Linux solution difficult.
2. Getting software support may be a little difficult for Linux Fedora as it has a small community.
Price
It is free.
#5. Top Operating System in Security Features and Scalability: Solaris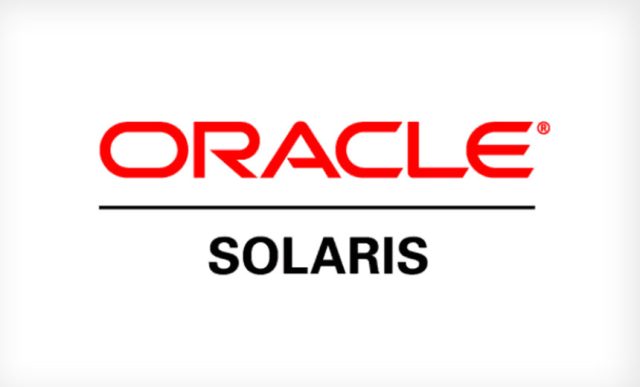 Solaris is different from others in terms of simplicity. Users love it, as with a single command, the complete cloud installation is updated.
Further, Solaris is easily scalable. Also, with it, the safety of your device is assured.
It comes with the User and Process Rights Management that reduces the risks of hacking. Besides, it has an incorporated firewall.
Oracle Solaris 11 is the latest version of UNIX-based Solaris. Use it to monitor and see your device's present and past activities.
Moreover, Solaris is great for working with large-scale data.
How does it work?
Solaris comes with an interior part and an exterior part. The Kernel is the root of Solaris.
Besides, we can access Solaris as its exterior part interprets the orders and offers us an easy user interface. Further, the common code for the architecture of Solaris is supported by SPARK y x86.
The source code Solaris is licensed under the open-source licenses, as applicable. Further, this widely compatible software is known for multiprocessing.
In a nutshell, the internal structure of Solaris is similar to any building construction. It builds from the core and helps the entire facade to stand.
Pros
1. Solaris is known for powerful virus protection.
2. Besides, you can work with large-scale data as Solaris is compatible with ZFS file systems.
3. Further, Solaris comes with backup and restore facilities.
4. It is also cloud-friendly.
Cons
1. Community support is limited for Solaris.
2. Besides, the hardware support is not as good as Linux.
Price
It does not have any subscription charges if you are using it on any device with Oracle hardware. However, you will have to spend $1,000 per year for buying the license and using Solaris on non-oracle machines.
#6. Top Open Source Software: Free BSD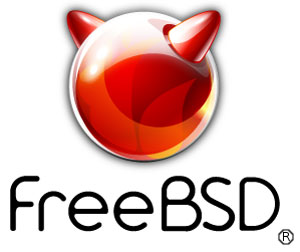 FreeBSD is great as it works with different platforms. Besides, we absolutely love it for matchless security and networking features.
Further, the operations of FreeBSD are very similar to Unix-based solutions. However, it stands out owing to its two exclusive safety features, including Sandbox mechanisms and Access Control framework.
Further, it has a firewall that is different by virtue of a dummy-net feature. Again, your computer will boot and reboot quickly with FreeBSD.
Also, FreeBSD is a favorite among the developers. It has a full C/C++ compiler and debuggers, along with other development tools.
So, FreeBSD is the best one if you are into software development.
How does it work?
FreeBSD works on Kernel. So, the management of processes, booting, filesystems, and communication is very easy.
Besides, its monolithic kernel is designed according to modules. Further, a user has the provision for loading and uninstalling the modular designs as required.
Since the 7.1 version of FreeBSD, ULE has been the default scheduler. Further, FreeBSD can support SMT and SMP.
Further, there is also a queue, a scalable interface for event notification. It can be also used in OpenBSD and NetBSD.
Pros
1. It does not have any subscription charges.
2. Besides, it is great for software development.
3. It has reinforced safety features.
4. Also, it is fast.
Cons
1. It may be a little tough for beginners.
2. Besides, there is limited community support.
Price
You can use Free BSD without any charges.
#7. Leading Built-in Antivirus and Easy Upgrade Operating System: Chrome OS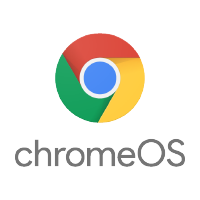 It is superior to others in terms of speed. We choose this as it makes using Chromebook very safe and reliable.
It comes with sandboxing for reinforced safety features. As a result, other parts of the software don't get affected even when one part is infected.
You can further stay assured of safety even with integrated software already. Besides, this works on Linux, ensuring speed and ease while using it.
Also, its principal interface is Google Chrome. Again it is very fast as it assists web capabilities and is not into system checks.
Moreover, it works with Android and Linux applications.
How does it work?
You can use Chrome OS by logging in with your Google Account. Besides, you can consider it among many other Google services, including gmails, maps, docs, and drives.
You can stream OTT platforms, such as Netflix and YouTube, with it. Besides, playing games is quite easy.
If you want to use Word and Excel on it, you will have to buy Office 365. However, it does not support Photoshop and other Windows/macOS programs.
Moreover, it works only with Chromebooks. Also, it ensures longer battery life because of the online aspect.
Pros
1. It is cloud-friendly and is easy for storing backups.
2. Besides, it works with Linux and Android apps.
3. Further, it ensures fast operations, being very lightweight.
4. Moreover, Chromebook devices are very cost-effective.
Cons
1. Its operations are online and dependent on the internet.
2. Advanced users may not find it handy enough.
Price
This is a free OS.
#8. Top Operating System with Architectural Minimalism: CentOS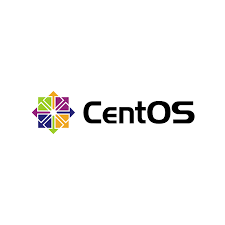 We love CentOS for its powerful platform management. Besides, it is minimalistic in its architecture.
Further, it is great for personal use, coding, and business purposes. So, developers simply love to do coding tasks on CentOS.
Also, its security and networking features are more advanced in comparison to its competitors. Again, it is known for easy portability.
Moreover, it is the perfect choice if you have to deal with critical information. We consider it the safest for its unique process and user rights management.
It even can solve various hardware and software problems easily.
How does it work?
CentOS is very easy to work with. You have to just log in to the CentOS operating systems.
Then, you can switch to the root session by typing the command "Su."
Afterward, get the preferred desktop environment installed by selecting the right command.
Finally, you will have to type start to get started.
Pros
1. It has stable distribution and advanced safety measures.
2. Besides, it is enterprise-ready.
3. It is great for developers.
4. Also, it has advanced networking features.
Cons
1. It has a small user community.
2. The interface looks dated.
Price
It comes without any charges.
#9. Top Operating System with Versatile Hardware Support: Debian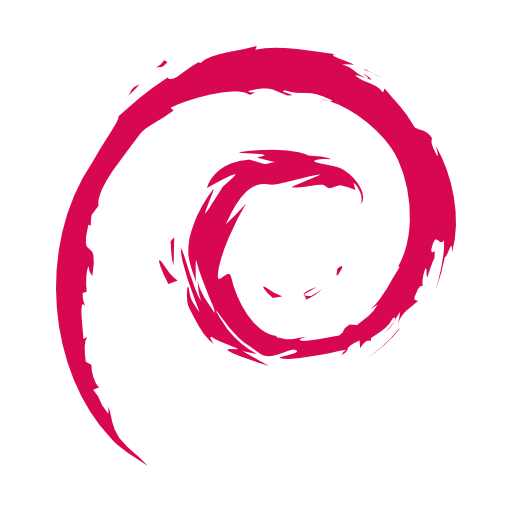 Debian is again a Linux Kernel-based free, open-source solution. It comes with over 59000 packages and is a pre-compiled software bundled in a nice format. It is easy to load and offers an easy interface.
Debian is also an open-source solution. We think it stands out with more than 59000 packages.
Further, it is pretty organized and comes with a pre-loaded software bundle. Again, its interface is very easy.
It also scores quite high in terms of data safety with a built-in security firewall. Again, irrespective of the processor speed, it ensures fast operations.
Moreover, its network features are quite advanced. Also, it comes with versatile compatibility.
How does it work?
Debian comes with only complimentary software. However, it has an accessible online repository with 51,000 packages.
The complementary programs from Debian include
1. ibreOffice
2. Firefox web browser
3. Evolution mail
4. K3b disc burner
5. VLC media player
6. GIMP image editor
7. Evince document viewer.
Further, Debian works on different flavors of Kernel, various desktop environments, and more than 76 languages.
Pros
1. It is lightweight and fast.
2. Besides, it can safeguard important data, thanks to its in-built firewall.
3. You can easily use it on any medium.
4. Also, its networking attributes are advanced.
Cons
1. Debian is not often up-to-date.
2. It only installs complementary software.
Price
You don't have to pay charges to use this if you are an official Ubuntu member. However, you will have to pay a nominal charge of $12 for 4 DVDs when you are buying Debian from one of its CD Vendors.
#10. Most Loved Operating System for User-friendly Work Environment: Deepin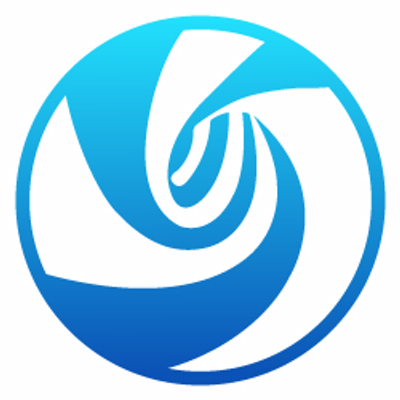 Deepin is the best, according to us, for its attractive interface and aesthetics. Besides, it is better than many others in terms of safety features.
The installation process for Deepin is very easy. Besides, it has customized apps, such as file manager, screenshot, screen recorder, voice recorder, etc.
Deeping is also quite easy to use. Besides, the Deepin Desktop Environment or DDE built on QT makes it stand out.
Further, Deeping ensures fast booting and rebooting. Also, it is known to offer a customized desktop presentation.
Moreover, it does not require any subscription charges.
How does it work?
Deeping scores quite high in terms of its interface, ease of use, and accompanying applications. Every average user will love it.
As you log in, you will instantly feel at ease with Deepin. The excellent design of Deepin makes it possible.
Even if you are looking for a GNOME-like application overview, you will like Deepin. It can easily give the traditional menu an app-like look.
Further, working with Deepin has become more interesting with its advanced voice-to-text feature. It also comes with a music player and file manager.
Pros
1. It gets installed easily.
2. Besides, it has an aesthetic interface.
3. Also, it comes with advanced safety attributes.
4. Further, it allows you to customize your desktop.
Cons
The default repository is a little slow.
Customization is not straightforward.
Price
It's free for personal users.
#11. Top Aesthetic Operating System: Elementary OS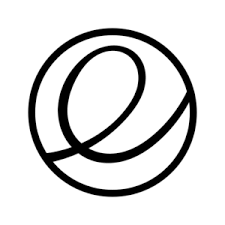 From Linux Distributions, it is a Ubuntu LTS-based solution. Besides, we love it as it is a great alternative to macOS.
Its interface is beautiful. Besides, it is quite impressive in terms of speed and stability.
Again, its privacy attributes are powerful. So, it will notify you whenever an application needs your location.
Further, it is always good for a device's storage system. It will save space by deleting the temporary files.
Moreover, you can download and install other apps if you are not satisfied with the basic ones.
How does it work?
It comes with the custom-developed Pantheon environment for your desktop. Besides, it comprises a host of paid apps and custom-coded applications.
Its installation process is similar to any other solution from Linux. Besides, it ensures a stable performance while working with many devices.
After booting the devices, a beautiful home screen will welcome you. Then, you will find the default applications and the default Epiphany browser.
Also, there are some options for limited and additional system settings. Again, you can even get some more applications from the AppCenter.
Pros
1. It is impressive in terms of the ease-of-use and speed.
2. Besides, its interface is as good as macOS.
3. Further, it comes with options for customization.
4. Moreover, it is Ubuntu LTS –based.
Cons
1. Updates are slow.
2. New applications can get affected by slow updates.
Price
Elementary OS is free, and you can easily download the software copy from the operator's website. However, you have to pay a donation of $10, $20, $30, or any customized amount to activate the download link.
How We Rank the Best Operating System?
We rank the best ones based on multiple parameters. In other words, we do a 360-degree assessment of all solutions.
The factors that we prioritized to rank them are:
Easy interface and navigation
How fast it can boot and reboot.
How versatile it is in terms of compatibility
What are the safety attributes
System utilities, functions, and applications
Mechanisms for up-gradation
Stability, architectural structure, etc.
How to Choose the Best Operating System?
While choosing the best, you have to keep in mind the computer or laptop you are using. Besides, be sure why you are going to use that computer or laptop.
Again, prioritize your safety requirements and be sure about the programs you need to use.
Further, use a solution that has an easy interface. It helps you to focus on the things you need to do and not waste your time understanding the operations.
Conclusion: Best Operating System
Along with the mentioned ones, we also think that Linux Mint is another great option. Linux Mint is fast and easy to use.
Besides, Linux Mint saves memory space. However, the best, according to us, is Microsoft Windows.
Here are three reasons why we think Microsoft Windows is the best.
We consider it to be the best as it is dynamic. Besides, its interface and safety attributes are unparalleled.
Further, it works with a large number of devices. Also, it comes with BIN, PIN, Fingerprint recognition, and other authentication technologies.
Again, we love it for its separate interfaces. One works with the mouse and keyboard, and there is one "Tablet Mode" for touchscreens.
Finally, it is easy to navigate and can be used by beginners and professionals easily. We know that it comes with a charge, but everything good comes with a price.
Operating System FAQs
What are the most popular operating systems?
There are many popular and highly functional operating systems. However, the top three operating systems for us are Windows, Ubuntu from Linux, and macOS.
What is the best OS?
The topmost OS for us is Microsoft Windows. Multiple versions, customization facilities, and brilliant interfaces make it the best among the rest.
Like this Article? Subscribe to Our Feed!
Vanessa is a mom of 3 lovely children and a software geek. Outside of her career as a health and wellness instructor. She enjoys writing and researching on topics such as finance, software, health and culinary.