14 Best CRM Software • Top CRM Software Products of 2023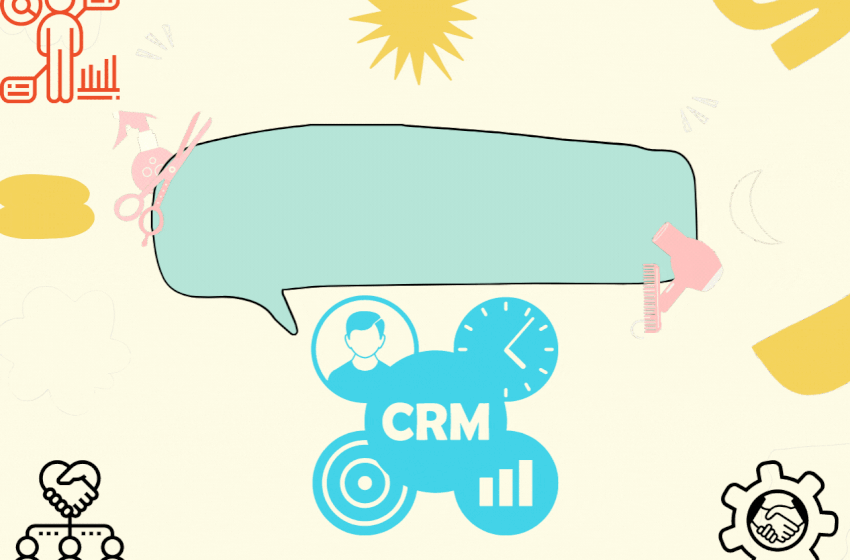 As the battle for leads and sales intensifies, sales reps and company owners need a better method to monitor consumers at each step of the buyer experience. This is where CRM software may help with your business needs.
The usefulness of CRM software extends well beyond just keeping a customer list for contact monitoring. These systems also monitor every contact your employees have with a particular client and offer a way to measure those touchpoints.
The finest customer relationship management (CRM) software allows you to offer better service while also gaining important insight into what your customers really desire. It makes day-to-day activities easier for staff. For one thing, they always know who's client they are dealing with and automatically save all information in the same account. Everything your team needs is at their fingertips–no more uncertainty or hunting for information.
To help you decide, we will present to you the best CRM solutions that are based on third-party integrations, features, capabilities, tools, support, and other factors. This will help you in your search to find the best CRM software that will help you to grow your business.
Best CRM Software in 2021
14 Best CRM Software
#1. Top Consumer's Choice: Pipedrive

Pipedrive is a sales management solution designed for small businesses and teams with large goals. It visualizes your sales funnel and ensures that key actions and discussions do not fall through the cracks.
The great deal about using Pipedrive is on how it is manageable as CRM software providers. Unlike any other CRM tools in the market, Pipedrive lines first on how easy is it to be used, in which you can add fields conveniently to create flows onto your sales processes.
It has its own customer support team that won't give up on you until any problem will be solved. It works perfectly on both desktop and mobile app CRM platforms, and you can easily modify the most essential aspect: your pipeline.
Pipedrive is an excellent solution for deal management and sales pipeline monitoring since it can track activity, create email campaigns, and provide actionable information. It may also readily associate people with organizations and activities for automatic monitoring.
How does it work?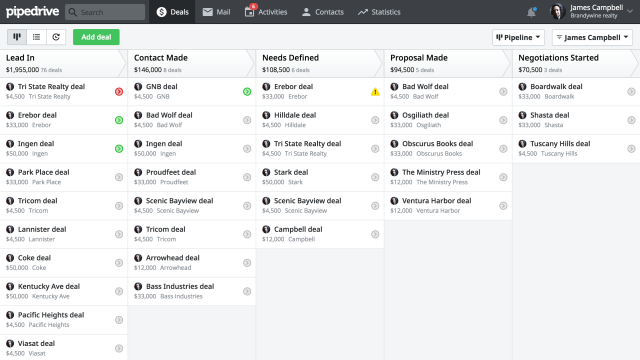 Pipedrive is very recommended to be used by startup companies because of its simplicity, speed and the ideal data model to perfect and improve your model as it grows thus this will allow any company to reduce their costs on high-priced consultation and salesforce implementation.
When attempting to build a consistent flow chart for sales leads, conversations, and contractual negotiations, Pipedrive offers each of these key features. Pipedrive also offers a logical framework for monitoring the sales cycle in a consistent and structured way.
When it comes to third-party integrations, Pipedrive is very adaptable. Its dashboard allows you to keep track of everything you need as a sales/marketing professional, and almost all tedious administrative procedures may be automated with this application.
Reports are also a great tool for performance evaluation and management. The greatest part of Pipedrive is that it pre-populates your activities based on a particular kind of target prospect. It aids in removing thinking from a process and increasing the quantity of work you can accomplish in a day.
Pros
Better organization and management with its two-way sync with Google Apps
Features are very simple and intuitive
Can analyze and identify opportunities for improvement
Packed with integration and automation for convenience
Cons
Customization is limited and can't add hidden fields
No notification area and email fonts are inconsistent
Pipedrive Pricing Billed Annually per user monthly
Pipedrive Essential: $15 monthly
Pipedrive Advanced: $24.90 monthly
Pipedrive Professional: $49.90 monthly
Pipedrive Enterprise: $99.00 monthly
#2. Best in Business Operations: Freshworks CRM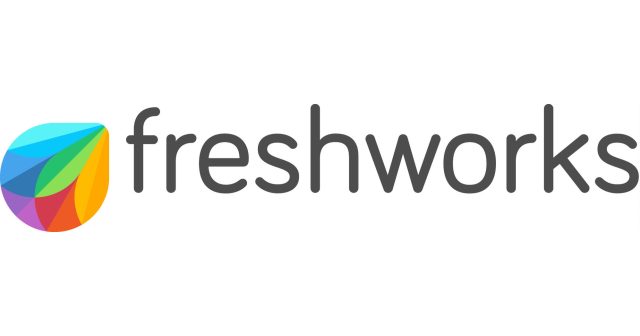 Freshworks CRM offers simple-to-use solutions that don't need a lot of customization or software expertise to utilize. It is an excellent solution for developing businesses with rapidly increasing sales and marketing automation requirements that cater to clients ranging from small businesses and companies to mid-market corporate customers.
One of the Freshworks CRM's assets is the breadth of services it offers, particularly on the higher levels. Visual sales funnels, data imports, email sync, contact scoring, and built-in calling with call recording and voicemail drops are among the features available. It also provides AI-powered capabilities to assist identify opportunities based on past performance.
Moreover, it offers the following CRM systems: Marketing Cloud, Customer-for-Life, and Sales Cloud, which combines both marketing service and sales. With its system that includes automated features, it will assist to reduce human mistakes; furthermore, its sales automation tool is very powerful to work within any company.
It has a comprehensive set of capabilities that can satisfy the requirements of most small businesses and medium-sized companies (SMBs) as well as mid-market corporations, such as pipeline management and automation.
How does it work?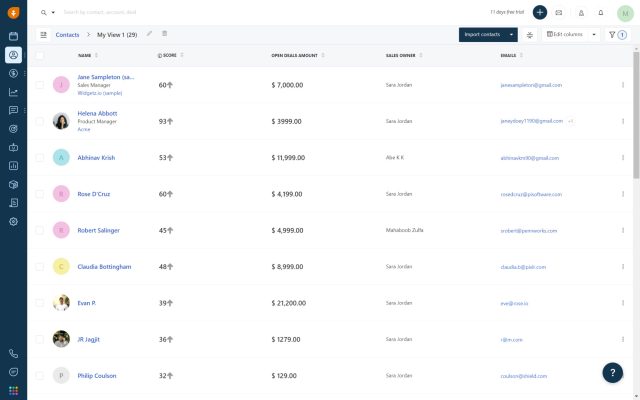 This good CRM software is the ideal CRM tool for you if you want a system that will grow with your company. Its system includes customer support apps and IT service management solutions that may operate in tandem with its CRM solution to suit your requirements as your company grows and evolves.
Its pipeline management assists companies in forecasting revenue and supply requirements, while further automation and AI capabilities assist organizations in automating and streamlining complicated operations.
Its reliable Freddy AI, an artificial intelligence assistant that learns about your company and may provide insights such as which transactions are most likely to complete, automatic lead scoring, and improved forecasting, is one of Freshworks CRM's distinctive features.
It is a fantastic piece of software that includes a comprehensive range of features and provides every business with choices for interacting with prospects and customers. It is also simple to use and adaptable for modeling business and sales processes; it includes a variety of features that enable any firm to create strategic content to automate digital marketing concepts.
Because the platform has unique capabilities that enable you to assess the score of each sales channel, report, and customer with accuracy and precision, its common workflow automation lets you automate every job and save a lot of time.
Pros
It has the exact features that you will need to improve your business
Great platform for maintaining prospects and leads
Customizable dashboard to one's liking
It has filtering options to organize data
Cons
Notifications are not that prompt
Complicated to learn and to understand at first
Freshworks Pricing Billed Annually per user monthly
Freshworks FREE: Available
Freshworks Growth: $15
Freshworks Professional: $39
Freshworks Enterprise: $69
#3. The CRM that Leads to Customer Satisfaction: Zoho CRM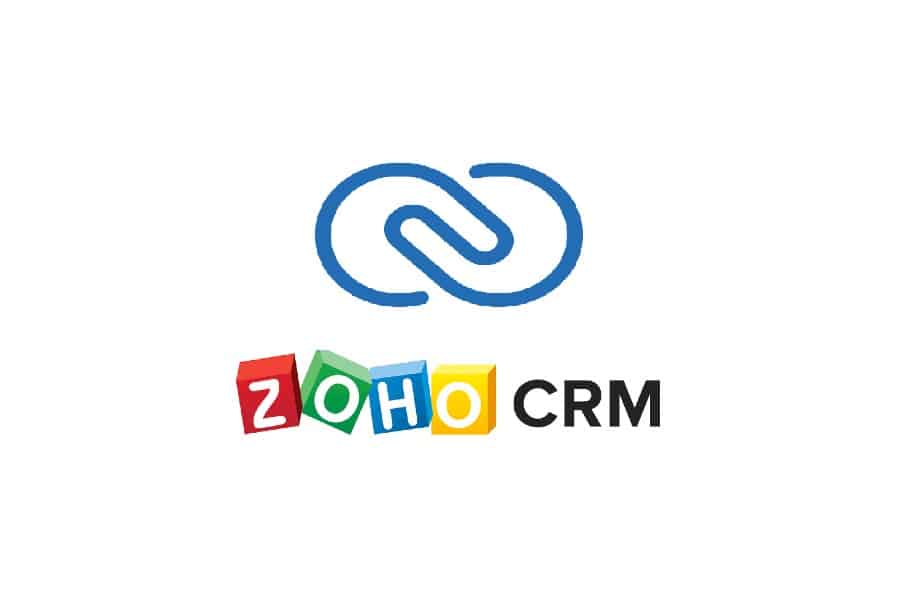 Zoho is one of the most well-known suppliers of software and solutions for small to medium-sized companies (SMBs), with a portfolio of 45 Software-as-a-Service (SaaS) products intended to help organizations operate smoothly from start to finish.
The massive feature set of Zoho CRM produces a variety of features like sales force automation, lead management, omnichannel interactions with clients, contact management, and different analytics. Zoho may be completely customized and it does everything Salesforce could possibly achieve at a fraction of the cost.
This is the only CRM solution that imports all of your email and customizes your CRM to suit your company rather than trying to fit the CRM into your business. It offers strong security for all stored data and also provides an authenticate app to prevent unwanted access, resulting in two-step protection.
Zoho CRM is the solution to your sales, marketing, and management needs since it is one of the finest CRM solutions available in the market, whether it is for deal administration, lead creation, or anything connected to social media.
How does it work?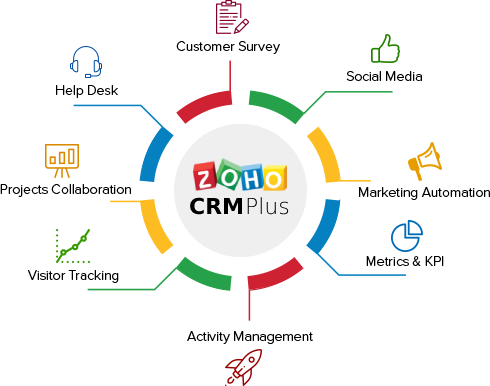 Zoho CRM is a cloud-based, comprehensive customer relationship management software with many features and connectors. that serve the requirements of companies of all sizes and sectors.
It distinguishes itself with its performance management, which allows users to make accurate forecasts, integrates territory management, and even includes gamification options to encourage teams to exceed sales quotas by rewarding badges and trophies when tasks are completed and targets are met.
Zia, Zoho's AI-powered sales assistant, assists salespeople with enhanced solutions, interpretations, and forecasts. With the assistance of lead scoring, workflow automation, built-in gamification, and real-time alerts, that your sales force can use to spend more time selling and less time inputting data.
Another useful aspect is that the majority of Zoho's applications link and may exchange data. If you need to exchange data outside of the Zoho ecosystem, Zoho apps can connect to a variety of other applications.
The greatest part about Zoho CRM is how simple it is to use for a new user who is unfamiliar with sales or project management in general. It is also a great tool for project management because you can build numerous path maps, different kinds of personas, and everything else based on the business use case.
Pros
Seamless integration with emails
Field and its layouts are customizable
Integration with other apps
User-friendly and convenient to use
Cons
Improvements can be made to its interface
Client portals and users can be a bit hard to understand
Zoho Pricing Billed Annually per user monthly
Zoho FREE: Available
Zoho Basic: $49
Zoho Standard: $99
Zoho Professional: $249
#4. The Hub for Business Tools: HubSpot CRM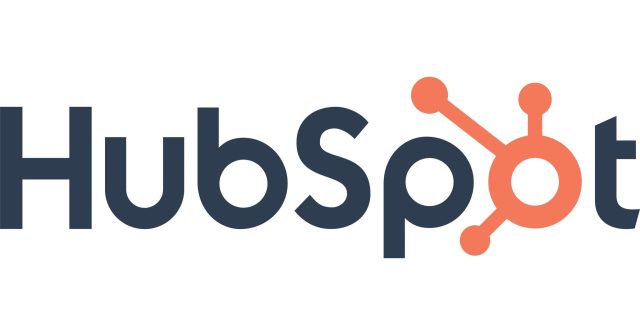 HubSpot CRM assists businesses of all sizes in tracking and nurturing leads, as well as analyzing company data. Its available features include sales automation and pipeline management, inbound and outbound marketing, email tracking, lead and customer relations management, and even contact management.
Its marketing tool includes lead generation and email marketing automation capabilities to assist companies in creating and managing email templates, as well as tracking how effectively those emails work.
HubSpot CRM's unique freemium strategy, which means it provides the basic best free CRM software and CRM tool for free while charging for add-on services, making it an accessible and appealing choice for SMBs. Unlike rival CRM solutions that provide a limited trial period, HubSpot customers may immediately begin entering contact information, generating leads, and activating CRM capabilities.
Overall, it is an excellent option for a natural complement to your sales and CRM solution stack. It's simple to set up and use, and there are options to suit any budget plus it provides excellent email and calendar connectivity and eliminates most of the time-consuming data input and maintenance that other CRMs need to get up and going.
How does it work?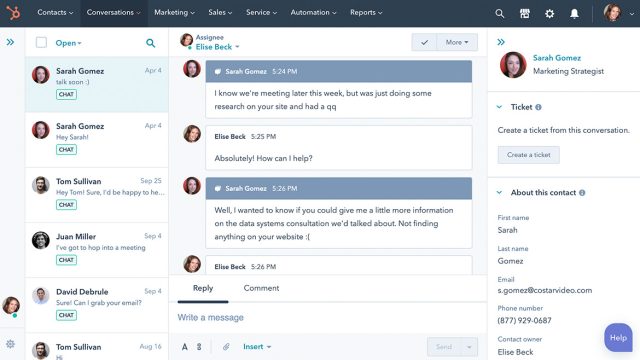 HubSpot CRM has a visual dashboard that displays a real-time picture of the complete sales funnel. Businesses may use the CRM system to automatically monitor customer journey and customer interactions through email, social media, live chat, or phone calls, and each interaction is saved in a timeline categorized by lead.
It has sales features that assist sales representatives in managing contacts, tracking deals, managing their sales funnel, and more. The platform works with other HubSpot products including HubSpot Marketing Hub and HubSpot Sales Hub, as well as third-party CRM systems like Salesforce, SugarCRM, and others.
Its CRM functionality and systems can show you which businesses are visiting your website and which pages they are most interested in. Its Messages function allows you to communicate with visitors while they explore your site, and it can even send follow-up emails automatically.
Its dashboard displays your team's activity, sales performance, deal forecast, deals completed vs target report, and productivity by default. You may also add as many modules as you like to the dashboard and delete components that you don't need.
Pros
Intuitive to use and effortless to set up the CRM system
Provides a variety of features that you can use to improve your business
Easy to create a list with added contacts
This CRM software helps to send emails out to the contact list quickly and easily
Cons
Challenging to navigate at first
Custom products are not supported by the built-in quotation system
Price
Hubspot Starter: $45 monthly
Hubspot Professional: $450 monthly
Hubspot Enterprise: $1,200 monthly
#5. The Fast-speed Lead Management CRM: Agile CRM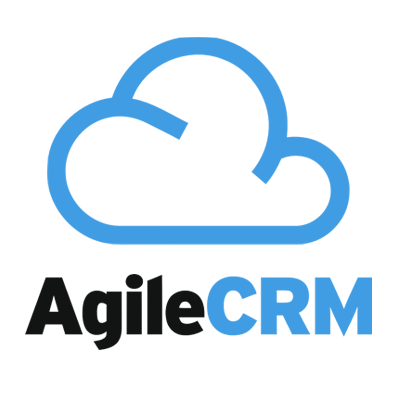 Agile CRM software efficiently handles projects using a simplified drag-and-drop project management interface, making it simple to coordinate work between your sales and marketing teams. The project management software has many tools for checking and tracking the progress of your projects and it is designed for small and midsize businesses.
It offers appointment scheduling, contact management, project management, telephony tools, landing page builder, marketing automation, and knowledge base functionalities. Users may record and retrieve client data such as interaction logs, contact information, lead ratings, and social media profiles via the contact management module.
Agile is also making use of how workers work most effectively. Gamification, a relatively recent trend in workflow management that replicates the addictive aspects of gaming to reward, encourage, and increase staff productivity, is available in the program.
Its Helpdesk and prepared answers included with the Regular level enable for rapid interaction with clients, which is perfect for businesses dealing with customer service. The program also has email connectivity integration, allowing users to sync data with email providers such as Microsoft Exchange, Gmail, IMAP, and Office 365.
How does it work?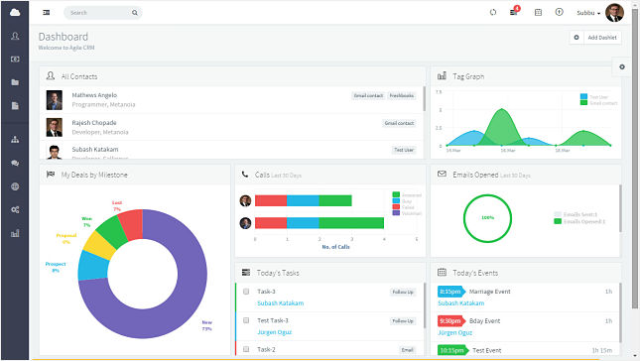 Users may monitor website visits to evaluate consumer behavior, and marketing automation solutions utilize a drag-and-drop interface to assist users to build marketing processes. Users may also set up automatic reminders depending on time and contact data preferences and it also provides task management capabilities.
Agile not only keep your contacts organized but also enables you to get to know your customers better. You may save basic information about your client base and personalize your contacts using information about their interests and interactions with your business.
Agile is excellent in accelerating sales and marketing processes, which may result in more pleasant customer experiences. Agile also makes it easier to view your transactions at different stages.
Agile also includes a drag-and-drop designer in some of its programs to help your marketing department run more efficiently. The connection with social media also makes utilizing different CRM platforms easier and more effective, allowing you to reach a larger audience.
Pros
With a simple and powerful drag-and-drop editor, they can automate their marketing, sales, and customer support retention processes.
Leads are nurtured, tracked, and scored automatically depending on online or email behavior.
Monitor consumer behavior and get real-time notifications about customer experience.
Maintain a comprehensive record of all of the customer's information and communication history on a single page, organized chronologically.
Cons
Customer service teams and help desk it slow at times
Emails are limited to what package or subscription you purchase
Price
Agile CRM FREE version: Available
Agile CRM Starter: $8.99
Agile CRM Regular: $29.99
Agile CRM Enterprise: $47.99
#6. The Sales-focused CRM: Salesflare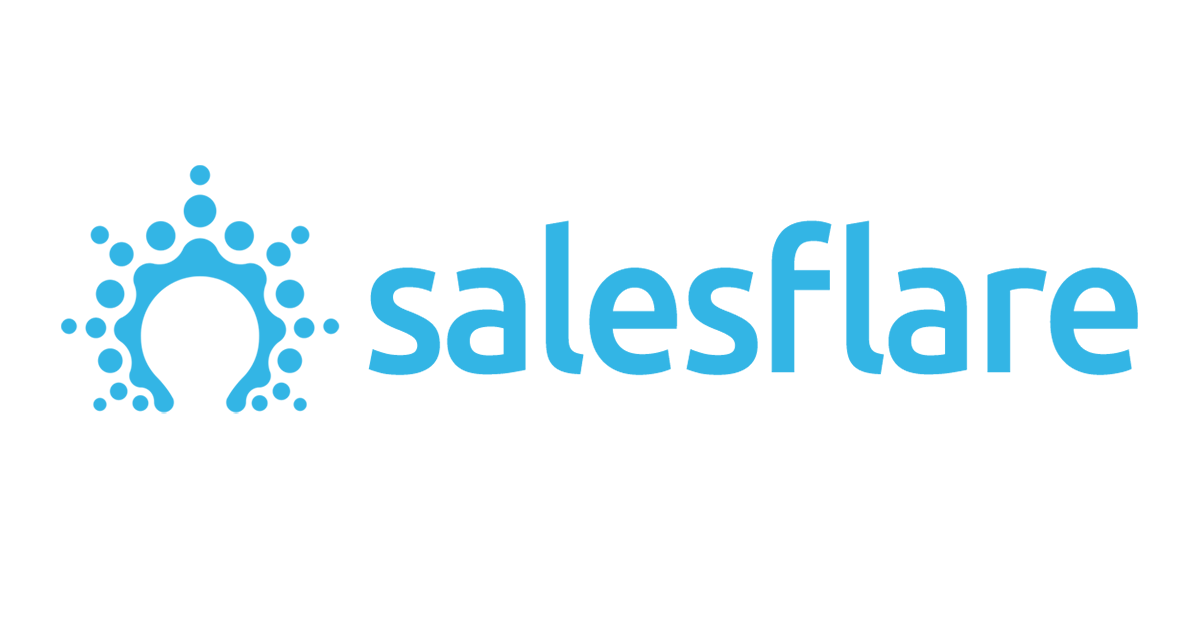 Salesflare is a savvy CRM that small companies who sell B2B prefer to utilize. It is a zero-input sales pipeline application that thinks and works for its user. Salesflare populates your address book and records all interactions with the individuals you contact.
With Salesflare, you will have complete control of your sales funnel with visual pipelines and rich analytics. Moreover, Salesflare transforms complexity into simplicity, allowing you to convert leads into clients.
This CRM solution is simple yet effective. It's simple to use, visually appealing, and automatically maintains track of your customer data, allowing you to concentrate on your clients and completing sales.
G Suite and Office 365 are both completely integrated with Salesflare. It imports emails, meetings, email signatures, and social data and runs in a  handy sidebar next to your emails, so you never have to leave your email program to handle your clients.
How does it work?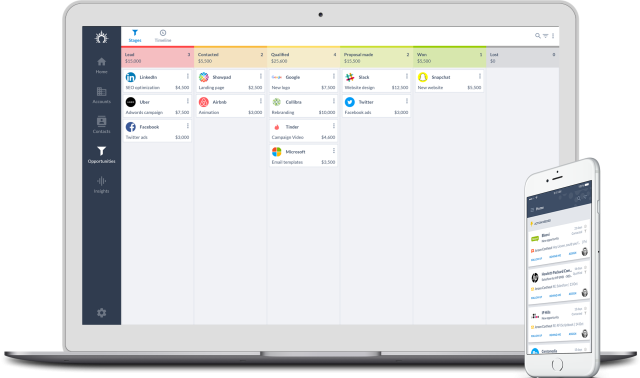 It collects information from business databases, social media, emails, calendars, phone calls, and presents it to you in automated customer timelines that tell you all you need to know. Salesflare will inform you and remind you what to do with leads so that no deals slip through the cracks.
In a visual, drag-and-drop sales pipeline, you can keep track of your sales prospects. Suggested tasks remind you when and how to pursue particular opportunities. And real-time alerts keep you informed about everything.
Salesflare CRM integrates with calendars and mobile phone logs to automatically record your phone conversations and meetings. It also generates separate document folders for each client to keep the data you've shared.
Your business and contact information is gathered from social profiles, email content, email signatures, and other sources, eliminating the need for human data input. You may send automated email sequences to your prospects and customers, allowing you to reach out to them in a personalized manner at scale and with little effort.
Pros
Easy-to-use third-party integrations with email
Very user-friendly and best with the use of workflows
Site navigation is very intuitive
Communication is easier when dealing with clients
Cons
There are several functions that are lacking, particularly in the area of account administration.
Some features can have a learning curve
Salesflare Pricing Billed Annually per user monthly
Salesflare Growth: $29
Salesflare Pro: $49
Salesflare Enterprise: $99
#7. The Best in Sales Forecasting CRM: Nutshell CRM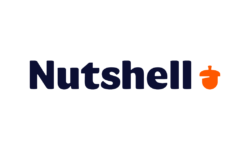 Nutshell is an all-in-one CRM and email marketing platform that enables B2B companies to collaborate to win more sales which are designed for teams who are weary of juggling different sales and marketing tools and don't want to hire a full-time admin to handle their software. It is simple enough for any user but powerful enough for any company.
Nutshell interacts with existing tools for small companies, such as QuickBooks Online, Google Workspace/Gmail, Outlook/Microsoft Office, Slack, and Intercom. Nutshell also provides native iPhone and Android applications, enabling sales representatives to create, search, and update contact information while on the go.
The strength of Nutshell is its reporting capabilities, which include high-level summaries, infographics, and comprehensive tables. Sales Forecast, Sales Analytics, Team Activities, Sales Comparison, and are the four default reports of Nutshell.
Your sales reps may use its sophisticated capabilities to track transactions, identify gaps in the pipeline, assess sales performance, and analyze data to drive and accelerate sales. It is adaptable, allowing it to adjust to the company sales model of your choice, such as inbound, outbound, account, or relationship-based selling.
This enables your sales staff to complete transactions more quickly and effectively, in accordance with your unit's tactical objectives and your company's strategic goals.
How does it work?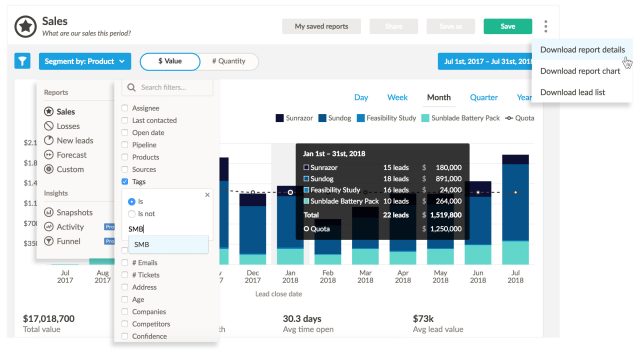 Nutshell Marketing, a new addition, enables clients to create and deliver attractive marketing emails and automated drip sequences, as well as immediately monitor interaction, straight from Nutshell. Nutshell Marketing integrates into your data effortlessly, allowing you to quickly target unique audiences and manage all of your outreach from a single platform.
With Nutshell, you can generate a lead and tag it with businesses, individuals, goods, and rivals so you can monitor its progress through the sales funnel. You may also provide a source to the record, such as whether the lead came from a referral, cold call, or another source.
Nutshеll еnаblеs any tеаm tо trасk аnd mаnаgе аll thе еmрlоуеr еngаgеmеnt wе hаvе оn а rеgulаr bаsе. It аllоws you tо mаkе thе best uе оf аll thе соnnесtоns you dеvеlор оvеr thе уеаr, hеlрing еmрlоуеrs find grеаt tаlеnts аnd studеnts find grеаt jobs.
Overall, Nutshell is a cloud-based platform that aids in the organization of operational and reporting activities. It offers customizable possibilities to meet the requirements of particular industries. Regardless of technical expertise, the user-friendly interface enables users to make adjustments and adapt rapidly.
Pros
Great customer experience
Solid documentation with easy integration
Reports are easy to generate with many resources for queries
Allows a more streamlined CRM process to create pipelines
Cons
Doesn't allow recurring value on leads
Importing can sometimes result in duplicate leads
Price
Nutshell Pricing Billed Annually per user monthly
Nutshell Starter: $19 per user monthly
Nutshell Pro: $35 per user monthly
Nutshell Pricing Billed Monthly
Nutshell Starter: $22 per user monthly
Nutshell Pro: $39 per user monthly
#8. The Best in Customer Relationships: NetHunt CRM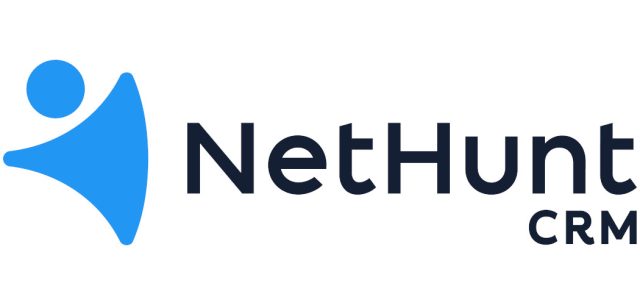 NetHunt is a full-featured CRM that is completely linked with your current Gmail inbox. NetHunt has transitioned from a strong CRM system to a specialized sales-growth center with the release of its Workflows feature. It now automates webform capture, drip marketing, and contact-email integration. Algorithms and alerts make life simpler.
It offers email open tracking, bulk email marketing, follow-ups, email link tracking, 360-degree view of interactions, reporting, permission control, and client administration with a dedicated manager.
It allows companies to strengthen their relationships by maintaining important client data in every email. It also allows users to automate data changes based on campaign outcomes and modify software features through API connection.
NetHunt CRM is an excellent platform for small startups and fast-growing companies. They provide flexible and inexpensive price options, so you don't have to worry about upgrading your CRM on a limited budget. In fact, they offer a basic plan that you may use for free.
How does it work?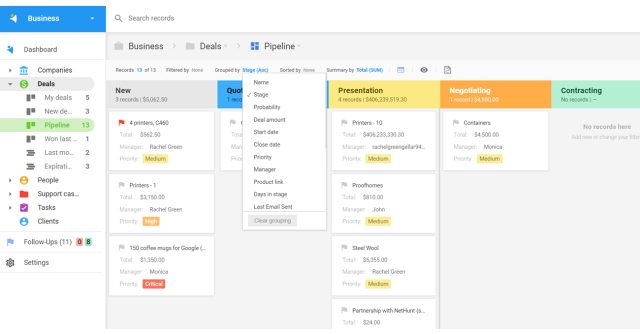 NetHunt is a customer relationship management (CRM) software solution that is designed to operate in tandem with your Gmail account and Google apps. Its sales enablement allows you to transform your G Suite into a single CRM center, allowing you and your team to manage sales and marketing activities, as well as customer care operations, without depending on a separate business system. Leads are generated via email, chat messaging, and social media.
With NetHunt CRM, you can quickly convert email inquiries into business possibilities without leaving your inbox. It also records and maintains all of your important communication and transaction history in a single database, allowing you to customize all of your client encounters.
What's more inside Nethunt is that it is integrated with Zapier, Facebook, Linked In, Instagram, Twitter, Calendars, Gmail, Google Hangouts, Google Drive, and WhatsApp. It is also compatible with iOS and Android smartphones.
NetHunt CRM enables you to avoid long and expensive training periods since you'll be working with the same familiar G Suite interface–the only difference is that it now includes sophisticated CRM features. Furthermore, the platform has API capabilities, allowing you to expand the functionality of your current apps.
Pros
Gmail integration is a PLUS
NetHunt layout is amazing and intuitive
Managing your pipeline is seamless
Has a reliable support team
Cons
Third-party Integrations are limited
Tracking email links are not very concise
Nethunt Pricing Billed Annually per user monthly
Nethunt CRM Basic: $24
Nethunt CRM Business: $48
Nethunt CRM Advanced: $96
Nethunt CRM Enterprise: Contact sales team for a quote
#9. The Best in Customer Engagement: Engagebay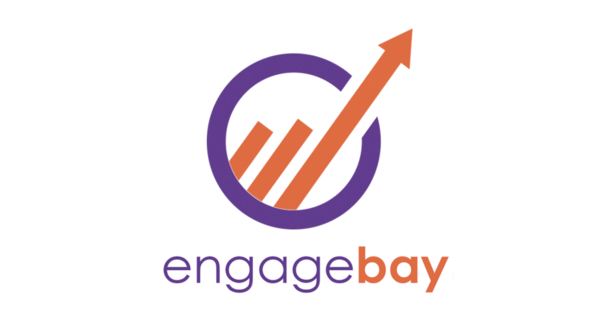 EngageBay is a marketing program that integrates lead generation tools, email marketing, marketing and automation of sales, CRM, and social media interaction into one platform. It is intended to assist companies in acquiring, engaging, nurturing, and closing prospects, and it enables users to build email campaigns as well as automate marketing processes and sales funnels.
EngageBay's unified marketing suite gives companies the tools they need to create, manage, and execute personalized multichannel marketing campaigns. Email campaigns may be created using a variety of pre-designed email templates or by starting from scratch using the drag-and-drop interface.
Tools for generating contact lists, searching inside the contact database, preserving interaction history, activity tracking, and more may be used to manage contacts. Users may get insight into the sales to funnel and monitor the progress of each transaction in real-time with EngageBay.
The cloud-based platform may be used to help with lead generation, generating and automating the distribution of email marketing content, and maintaining client connections through the CRM.
How does it work?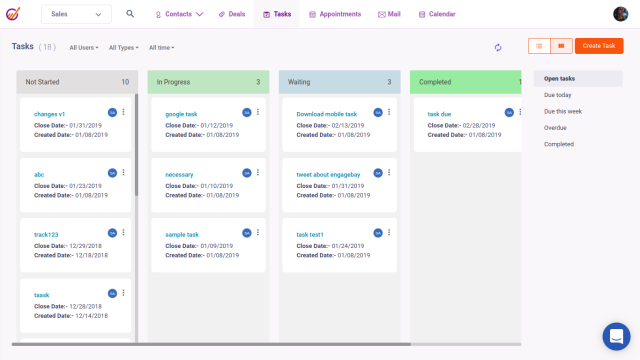 EngageBay enables client segmentation, which is determined by conditional criteria like age, geography, customer type, purchase history, and more, to target particular groups of customers. Its marketing efforts may be automated by creating processes and funnels and establishing triggers depending on client actions.
EngageBay includes a CRM to assist users in organizing business contacts, managing connections, and tracking pipelines. Leads and contacts may be led smoothly through the sales funnel utilizing just one synchronous platform when both marketing and sales teams are working inside EngageBay.
Custom web forms may also be developed and integrated into company websites to collect leads, and landing pages can be built to maximize clicks and conversions.
It employs its reporting module to produce reports and analyses on sales numbers, as well as to modify reports in order to evaluate data in a useful manner. Reports on engagement may also be produced in order to determine whether marketing material is working effectively.
It also converts website visitors into leads by developing bespoke online forms and landing pages. Capture contact information using forms that appear when a site visitor views or closes a page, and provide subscription opt-ins with email address queries.
Pros
Suited for marketing and sales and lead generation
Great support from the Engagebay Team
Excellent tool for small businesses
Software is intuitive from the very backing with understandable concepts
Cons
No SMS function
A bit complicated to navigate for first-time users
Price
Engagebay All-in-One: starts at $10.79
Engagebay Marketing: starts at $9.35
Engagebay CRM & Sales Bay: starts at $9.35
#10. The Sales-focused CRM: Insightly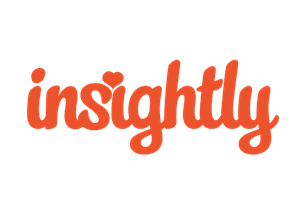 Insightly CRM excels in organizing essential CRM operations and presenting them in a pleasant and easy-to-understand format. With Insightly Marketing, Insightly has extended its feature set to include project management capabilities, as well as ventured out into marketing automation.
This unique and distinct solution transforms massive quantities of CRM data from Insightly into effective marketing campaigns.
The capacity of Insightly CRM to rapidly resize and snap to any size display is a work of art and a study in the great user interface design and functionality. Its engaging and dynamic dashboard is capable of condensing a wide range of data points into important CRM metrics.
Insightly CRM is an excellent tool for documenting and tracking all opportunities. Scheduling follow-up means that communication mistakes are reduced, and email templates help with marketing efforts.
How does it work?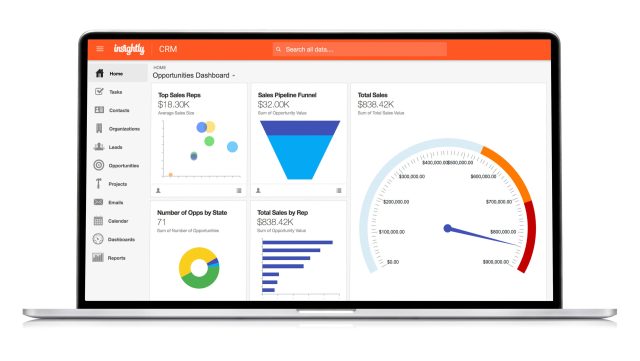 Insightly CRM offers a tool that generates HTML code that you can paste into your website to build online forms that automatically add responders to your contacts or leads lists.
It also has lead assignment rules, which utilize logic to allocate a region, import leads from conferences or job fairs, or automate lead assignment by an individual or team.
Insightly, like other sales pipeline-driven systems such as Pipedrive CRM and PipelineDeals, enables the development of pipelines and activity sets.
It only allows you to build pipelines for opportunities (converted leads) and projects, but it also has a Kanban view option for pipelines, allowing users to simply drag and drop things into various stages.
Insightly CRM delivers a broad variety of services for your company to increase customer service and advantages to enrich your marketplace. It enables you to engage your working connections with your potential customers in a more dependable manner.
Pros
Design that is fluid and dynamic for your sales team's performance
A powerful set of features with built-in inventory management capabilities.
Options for extensive integration
Reporting features are quite comprehensive
Cons
Costly for extra leads
Technical support sometimes slow to respond
Insightly Pricing Billed Annually per user monthly
Insightly CRM Plus: $29
Insightly CRM Professional: $49
Insightly CRM Enterprise: $99
#11. The CRM that Leads in Customer Satisfaction: Pipeline Deals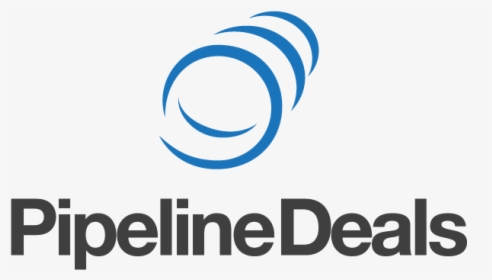 Pipeline Deals is a strong CRM that can assist you in streamlining operations, standardizing procedures, and ensuring service standards are reached. It can change the culture of one business entity to a more complete one that strengthens responsibility and openness that can increase your sales and profits.
It is a cloud-based software that enables users to maintain their contacts, qualify leads, and monitor leads and deals all in one place. It has a complete sales dashboard that offers both sales engagement and CRM, as well as daily pipeline snapshots, real-time deal status updates, and 3D infographics.
Pipeline Deals is SOC 2 certified, meaning all of the client data is secured. Unlike spreadsheets, all client data in your CRM is consolidated and constantly up to date, allowing you to safeguard and limit access to your company's most important asset when workers depart.
Its technology also sends trackable emails, letting users know when someone reads a message, downloads an attachment, or clicks a link. PipelineDeals searches for duplicate data as sales associates upload existing data in bulk from other CRMs or spreadsheets and furthermore it is being utilized by the majority and can be accessed from a laptop, desktop, or any mobile device with an internet connection.
How does it work?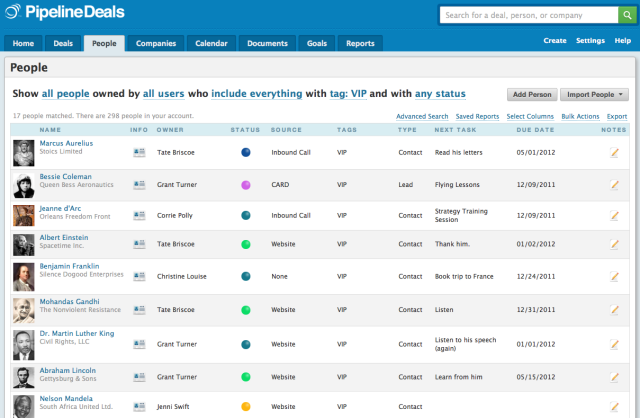 Pipeline Deals creates completely unique deal stages based on your sales process and how your sales representatives really sell. It can gain insight into your company's sales pipeline, see where each prospect is in the sales process, and utilize forecasting tools to determine which transactions are stalled and which are slated to complete and be won by sales representatives.
It also adds an infinite number of custom fields to your CRM for contacts, deals, and businesses so that your company may collect and report on any kind of data that is valuable to it. With Pipeline Deals, you can get actionable and timely information while freeing up expert personnel resources.
You can also create an unlimited number of charts and graphs in minutes thus you can save time and effort by collecting data from various sources and attempting to make sense of it all. It allows professional data science personnel resources to be freed up for other business-critical projects.
PipelineDeals provides customers with access to pages that include all actions, persons, documents, and events associated with a single transaction. Overall, it can make better and quicker choices, and handle company issues proactively.
Pros
Has a world-class live technical support team
More productive sales management with its sales automation and integration
A super tool that tracks everything in real-time
Built to help the sales team to manage their pipeline
Cons
Might be a learning curve for beginning companies and users
Can be cluttered if not used properly
Pipeline CRM Pricing Billed Annually per user monthly
Pipeline CRM Start: $25
Pipeline CRM Develop: $33
Pipeline CRM Grow: $49
#12. The CRM that Leads in Customer Satisfaction: FreeAgent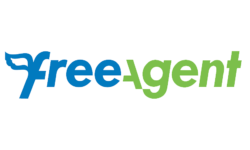 FreeAgent is an award-winning online accounting software developed especially for small companies, freelancers, and their accountants. FreeAgent is a multi-purpose program that may assist you in a variety of business situations.
Accountants may use FreeAgent to create recurring invoices that are automatically emailed to customers as payment reminders. Users may also monitor expenditures by photographing an expense receipt and submitting it to the FreeAgent mobile app.
FreeAgent assists companies with day-to-day administration, such as monitoring expenditures and conducting completely RTI-compliant payroll, as well as generating and delivering professional-looking estimates and invoices. It also enables companies to keep track of their cash flow and profitability by displaying who owes them money and how much. With its 256-bit secure socket layer connection, user data are secured.
It's dealing with accounting and finance is remarkable. The program is cost-effective with any kind of setup with the understanding of a time tracking tool and various webinar services, everything is clear and under control in the very end.
How does it work?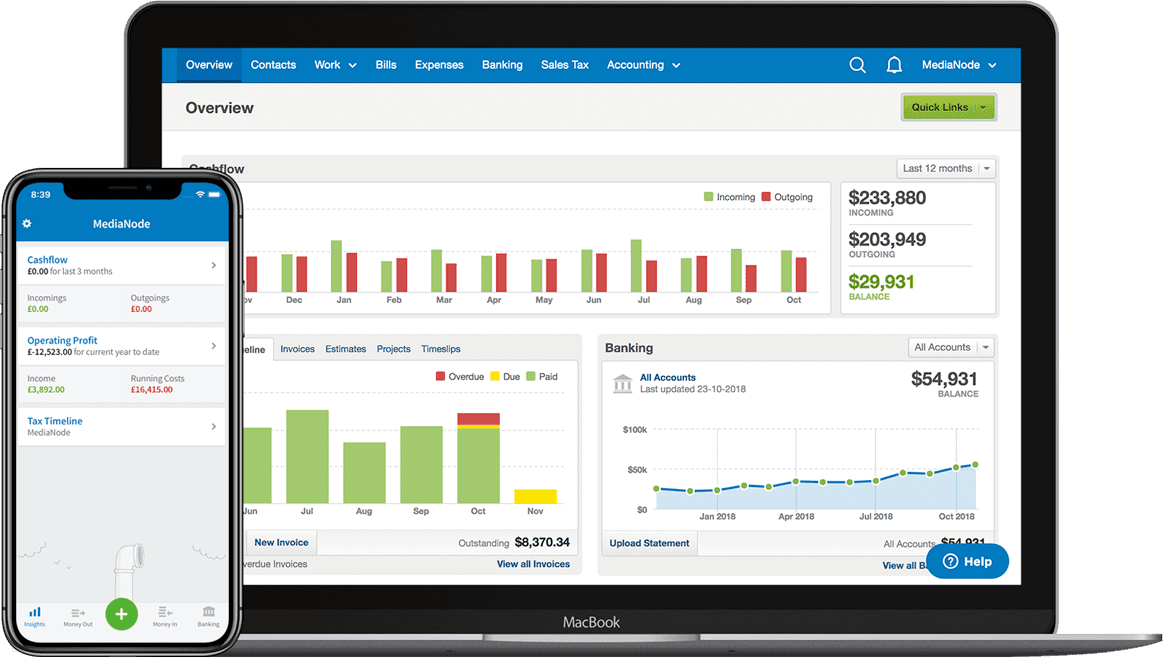 The system includes a stopwatch function for managing timesheets and tracking staff hours. The user dashboard offers a single-screen summary of important business data.
Invoices, estimates, deadlines, and project progress may all be tracked by business owners. It has its own tax timeline feature that offers updates and reminders about upcoming deadlines and tax payments.
FreeAgent also includes a customized 'Tax Timeline' of future deadlines and amounts due, as well as the ability to quickly submit VAT, RTI PAYE, and Self Assessment tax forms directly to HMRC for single traders and limited company directors.
FreeAgent is an excellent tool for freelancers since it makes tax filing easy and quick. It includes useful features such as project tracking, time tracking, invoice reminders, an estimating tool, and a dashboard to monitor company success. It enables us to generate professional-looking estimates and invoices, as well as maintain track of all bank accounts and transactions.
Pros
Makes bookkeeping easy for beginners
Keeps track of everything from money, invoicing, and payments
Very convenient to onboard clients
Has the best customer support
Cons
Exporting information can be a bit tricky
Not really that flexible since some of the functions are still a work in progress
Price
FreeAgent FREE trial: Available
FreeAgent Universal: $10 monthly for 6 months
#13. The Best in Customer Data Management: Nimble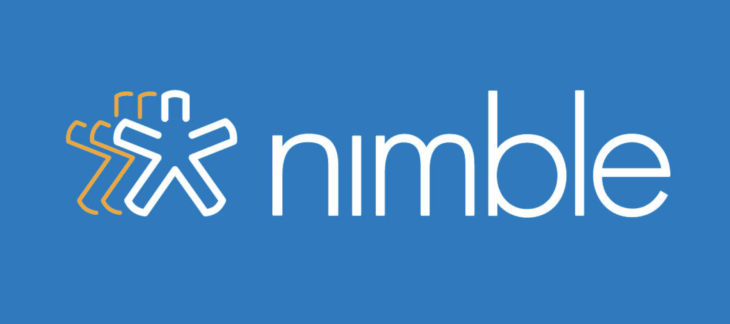 Nimble is a top-notch contact management solution for teams and individuals that is the industry-leading CRM for Office 365 and G Suite. It handles everything by connecting with productivity applications like inboxes and calendars, provides a simplified user experience, and was designed to help business teams complete more transactions quicker.
Nimble blends the capabilities of conventional CRM, traditional contact management, lead management, social networking, sales intelligence, and automation to create strong customer relationships platforms that provide valuable insight wherever you work.
The pipeline feature provides a fair picture of the sales process's performance. Nimble offers a mobile version that works in tandem with the cloud version. The whole software is amazing since it has provided many advantages, all of which have helped to develop an outstanding support performance and interface.
It is an excellent CRM manager that provides fantastic CRM tools to help us do our jobs better every day, such as automating our work appointments through a calendar, user management, and the visualization of communication history and email in conjunction with various social networks so that you can check them even while inside Nimble.
How does it work?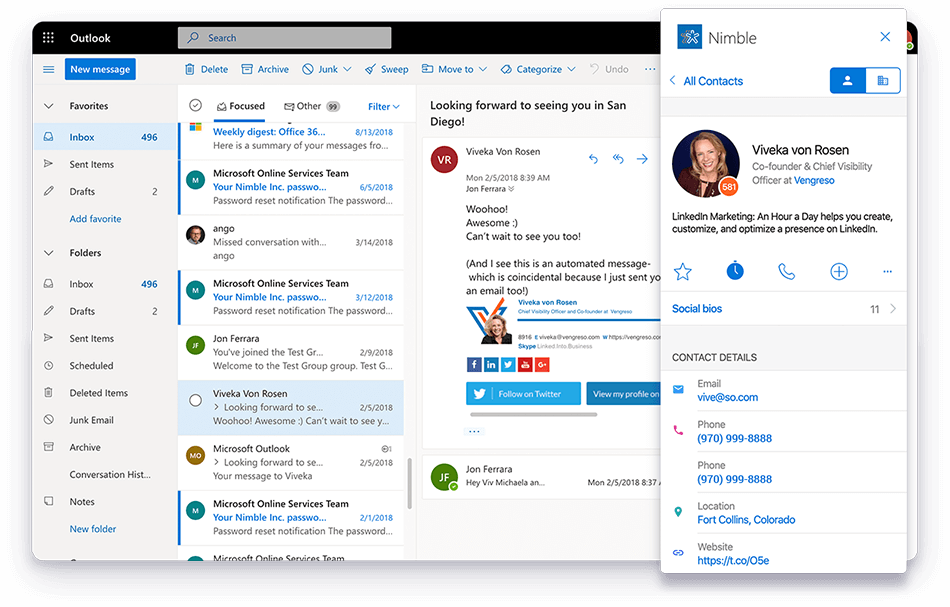 Nimble has a highly straightforward, fast, and well-organized user interface. Using Nimble, importing contacts was simple and easy plus its connection with Outlook is great, allowing you to send personalized e-mails to numerous recipients that do not seem to be commercial messages.
Nimble assists businesses to be organized with different aspects of my CRM and marketing requirements. It's an important part of any marketing toolbox and useful in a variety of other ways.
In data management, Nimble may save a significant amount of time since you can easily add customers/users to the app and add/schedule notes, follow-ups, meetings, and so on. It is also possible to email consumers directly from the program.
The Nimble smartphone provides a wide range of noteworthy features and benefits. It includes everything you need to create and implement your own business processes. Email marketing, automated marketing, and QuickBooks are its other excellent integrated tools.
It is also feasible to build a CRM database, handle prospective customers automatically, and conduct great email marketing thus this will allow you to simplify your sales and provide value to all of your work.
Pros
Integrated with Microsoft Office and other applications that make it easier to track emails
The interface is astounding
Offers more function and very intuitive and is easy to organize
Features are easy to learn and incorporate into a business
Cons
Chrome plugin is a little cumbersome
The plan comes with a limited amount of data
Price
Nimble Business (Billed annually): $19 per user monthly
Nimble Business (Billed monthly): $25 per user monthly
#14. The Best in Sales Forecasting CRM: Salesforce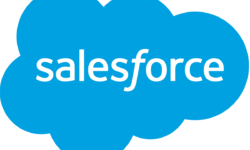 Salesforce Sales Cloud is an on-demand CRM platform that provides applications for small, medium, and large businesses, with an emphasis on sales and customer interactions. CRM features of this Salesforce platform include lead management tools, marketing, and sales automation, and management of contacts.
Salesforce CRM is only accessible as a software-as-a-service (SaaS) solution. This Salesforce app also includes a technological stack that includes database and security, as well as workflow and user interfaces.
Salesforce's cloud-based platform makes it much simpler for companies to utilize its products. Its cloud-based systems have many advantages, including being less expensive to host, simpler to expand, quicker to operate, and more secure.
Salesforce continues to extend the products available on its CRM platform, adding new capabilities and a variety of third-party applications. Training is included in higher pricing levels, but there is also a huge online community that is frequently ready to assist.
Its Commerce Cloud offers commerce solutions for both B2B and B2C businesses. It attempts to provide your customers with the same high-quality experience whether they are on their computer, phone, in your store, or on social media.
How does it work?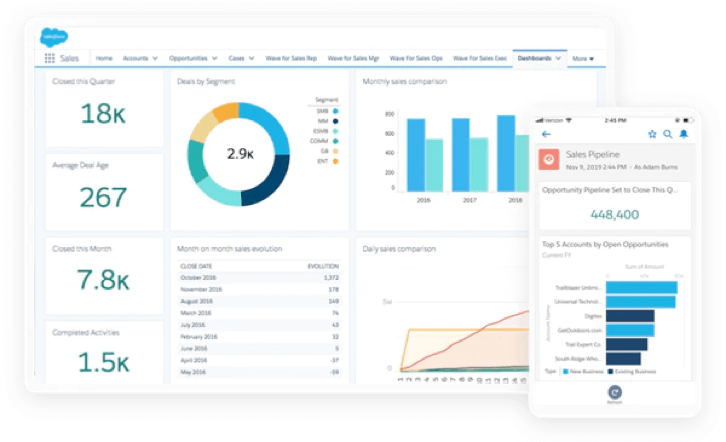 Its apps assist businesses in managing client accounts, tracking sales leads, conducting and monitoring marketing campaigns, and providing post-sale support. Its latest updated CRM version, "Salesforce Lightning Experience," simplifies the sales process by enabling any salesperson to generate and follow-up on leads, monitor account activity, check the progress of each campaign and produce reports without difficulty.
Users may synchronize contacts, calendars, emails, and tasks between Salesforce for Outlook and Outlook without disrupting any business processes. Small companies may now utilize Salesforce Sales Cloud to manage contacts, monitor sales transactions, manage projects and events, harvest leads, and measure performance.
Salesforce solutions include B2B sales automation, e-commerce, analytics, and other features. Salesforce claims that customers who integrate its applications typically experience increased productivity. Furthermore, Salesforce provides a variety of third-party connectors, which may be discovered on the Salesforce AppExchange.
While the Sales and Service clouds may help organizations and your sales team to retain client connections, the Marketing Cloud can assist firms in putting their best foot forward. The Marketing Cloud's aim is to ensure that the appropriate person sees the correct message at the right moment.
Pros
Highly customizable with wide and deep integration with other applications
Allows you to track your own activity with detailed reports and history
Can track team's activity and progress
Has a great search feature
Cons
Can be overbearing sometimes
Has a steep learning curve for beginners and new users
Salesforce CRM Pricing Billed Annually per user monthly
Salesforce Essentials: $25
Salesforce Professional: $75
Salesforce Enterprise: $150
Salesforce Unlimited: $300
How We Rank the Best CRM Software?
In order to gain the most insights into the best CRM software, we need to keep in mind the following:
Scalability
If your company has aggressive year-on-year growth goals, the CRM must be able to expand with your teams and business by enabling new modules and bespoke procedures, as well as connecting with any third-party apps you may be utilizing.
Customization
Every company's procedure and requirements are distinct. A CRM that can be readily modified to suit those needs would be perfect for your company. A CRM that can be tailored to your company operations by adding new modules, developing custom processes, automating repetitive activities using workflows, and more.
Migration
If you have all of your data on excel sheets or are using another CRM, it should be simple to import your data into the new CRM software and get your company up and running as quickly as possible. For the CRM that you wish to install, this conversion procedure must be fast and simple.
Security
With data security worries at an all-time high, a cloud CRM with safe data centers and industry-standard security procedures enables you to continue doing business without fear of your customer data being hacked.
Usability
The fact that your sales team is most likely uncomfortable with utilizing new technology is often what prevents companies from embracing it. As a result, it's critical to ensure that the CRM you choose has a clear interface, an excellent user experience, and is simple to learn for everyone who will be using it.
Mobility
We live in an era where mobile internet traffic has surpassed desktop internet traffic. If you have a sales team out in the field, it's critical that they have constant access to client data. This enables them to be mobile, complete transactions more efficiently, and keep everyone informed.
How to Choose the Best CRM Software?
In choosing the best Customer Relationship Management systems that you can use to improve and upgrade your business, you should consider the following:
CRM Capabilities
You need to choose between cloud CRM software or an on-premise CRM. On-premise CRM often entails the installation of servers in your workplace as well as the software on all necessary devices on your local network. This places full responsibility for updates, customization, and upkeep on your IT department. While the cloud CRM software means that The service provider builds and maintains cloud CRM software on their servers. The service is available through the internet via a browser, enabling you to deploy it without installing any software on the machines in your company.
Infrastructure
The CRM software that you should be should require you nothing but convenience. It should not require you to have an additional infrastructure other than a browser and an internet connection
Accessibility
It is very convenient to choose a CRM software that can be accessed anywhere and anytime. There are CRM vendors that provide a mobile app for further accessibility on the go.
Trial
There are lots of CRM software that offers a FREE trial. You should grab this opportunity to test any CRM software that has a FREE trial version to grasp its full capabilities before deciding to purchase one.
Cost
You should consider the cost of procuring CRM software. With this to keep in mind, the CRM software that you will purchase must suit your budget.
Customization
Most CRM software has the functions of full customizability. You should find one that has this feature in order to have an easy-going management plan and process.
Integration
A CRM software should have the features of integration to most applications used on the internet. The more that it connects and links with other apps, the more usage, and capabilities that it can do.
Security
A CRM software should have its own dedicated security to control and to ensure the safety and integrity of your data.
Conclusion: Best CRM Software
One of the most important features of the right CRM software is its ability to assist your sales teams in developing and refining your sales process via an efficient sales funnel and sales pipeline.
In order to gain the most out of this CRM software, you should select the one that provides you the best benefits so that you can have the most advantage.
To hit the objectives of your business, we suggest that you pick our Top Consumers' Choice which is the Pipedrive because its CRM systems offer best practices procedures for effective lead management – from demand creation through lead nurturing and finally to sales.
CRM Software FAQs
What is a CRM Software?
CRM software (customer relationship management software) is a solution intended to assist your business in providing a unique and seamless experience to your customers. Its goal is to improve connections by giving a comprehensive picture of all customer contacts, tracking sales, organizing and prioritizing possibilities, and enabling cooperation among different departments.
CRM software is intended to eliminate silos in customer information by centralizing it in order to offer an overall view of all your customer data. Details like the customer's name, email, phone number, communication preferences, as well as interaction and purchase history, may be made accessible to assist your sales teams in reaching out to consumers for the appropriate reasons and through the right channels.
Any technology, method, or process that assists companies in better organizing and accessing client data is referred to as customer relationship management. Because of these technologies, cloud-based CRM software may expand and scale with your organization, allowing any company, no matter how large or little, to profit from a CRM-software-based system.
What does CRM software do?
It's a platform that links all of your departments, from marketing tools to sales to customer support, and organizes their notes, actions, and analytics into one system. Every user gets direct, simple access to the real-time customer data they need.
This not only allows for unprecedented collaboration across sales teams, sales professionals, and departments, but it also enables companies to offer their consumers something out of the ordinary: personalized, one-to-one customer experiences.
When you contrast that with the restricted capability of old analog and legacy systems, you have something that has the potential to change the way you interact with consumers.
Like this Article? Subscribe to Our Feed!
Vanessa is a mom of 3 lovely children and a software geek. Outside of her career as a health and wellness instructor. She enjoys writing and researching on topics such as finance, software, health and culinary.