Best Art Hotels Around the World You Need to See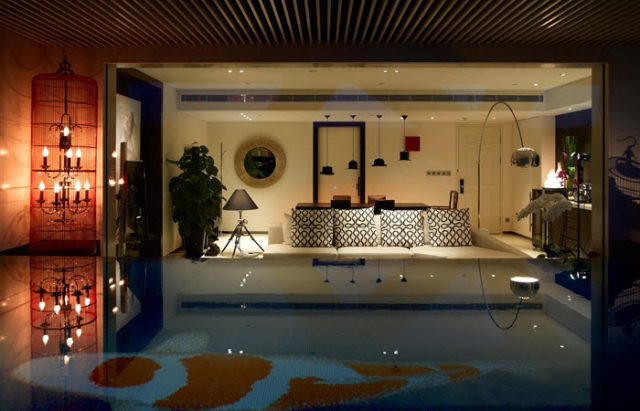 If you're an art enthusiast traveling and exploring the world, you don't need to drag yourself through long queues and tons of people. Many hoteliers are now bringing fine art collections inside their lobbies. This means you can set your eyes on really awesome artworks with less stress.
Here are nine of the best art hotels you need to include in your list:
XVA Art Hotel, Dubai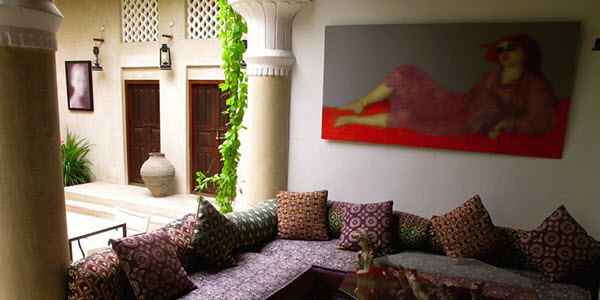 The XVA Art Hotel in Dubai has 14 unique bedrooms and each one is a masterpiece. It has recently been ranked by travel experts Expedia as one of the most picturesque and best art hotels in the world.
The hotel has contemporary and traditional works of art hanging on its walls.  There's also a beautiful on-site store you can buy great souvenirs from.
Dubai has a lot to offer art fans. The Meem Gallery displays work by emerging artists and the Cuadro Gallery houses modern art, peculiar portraits, and thought-provoking installations.
Kimpton Hotel Eventi, New York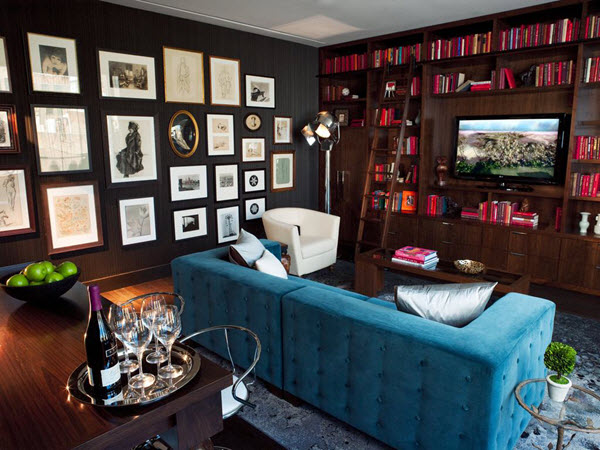 Neither Lady Liberty in her gown of green nor the honking yellow taxis of Times Square could possibly fail to get you excited for the kaleidoscope of fun this insomniac city is known for.
A mecca for culture lovers, New York has produced some of the coolest artists we know. Great examples include Koons, Pollock, and Warhol.
At the Hotel Kimpton Eventi, enjoy a beautiful blend of quirky creativity and downright opulence. It's where the balance between the typical and the unexpected hits the spot.
The Merrion, Dublin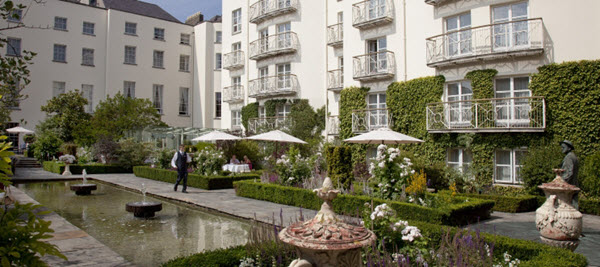 Ireland's charming capital is not only home to magnificent spaces like The Irish National Gallery and the IMMA (Irish Museum of Modern Art). It also has buzzing nightlife and gorgeous green countryside.
The five-star Merrion Hotel is an obvious choice for accommodation, with opulent decor and topnotch facilities. The Merrion serves an Art Afternoon Tea with pastries inspired by paintings from the hotel's vast collection.
Art nourishment with a side of Earl Grey? Yes, please.
art'otel, Amsterdam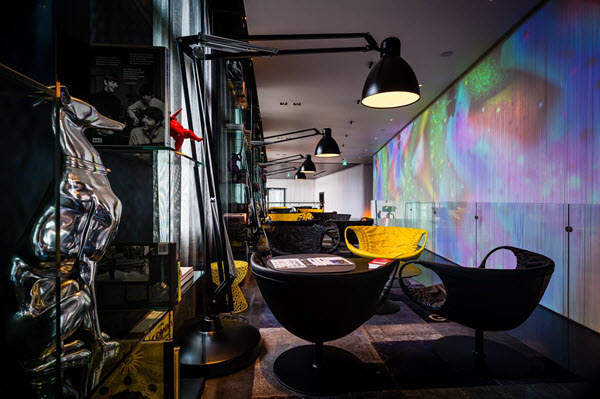 The Dutch capital is so laid back. With cozy beds and artsy inspiration all under one roof, Amsterdam's art'otel ticks all the must-see boxes of any art fan.
The hotel's reception gets you in the spirit with huge red sculptural heads, swinging light bulbs, and a shiny black human-esque sculpture that happens to double as a lamp.
The First Roma, Rome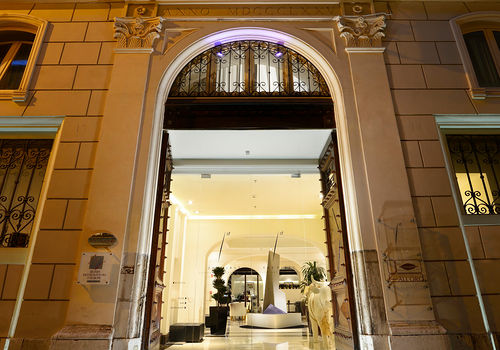 The First Roma Hotel features Italian art and it can take you several days to explore all of Rome's artistic offerings. At the First Roma, you can leap straight from your hot tub into a watercolor workshop or a talk on Dadaism. Those can sound like holiday gold to any art enthusiast.
Sankara, Nairobi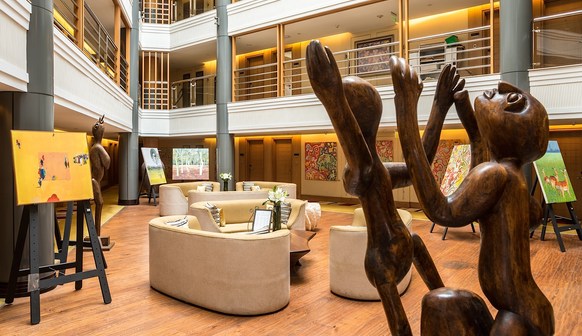 Based in a posh neighborhood of Kenya's lively capital, the Sankara's tasteful decor and art collection sets it way ahead of other art hotels.
Guests can see beautiful works of art by emerging and established local creatives. After checking them out, they can indulge in a hearty feast with the hotel's barbecue or an expertly-blended cocktail.
If art isn't enough, Nairobi is also home to incredible wildlife. You can book yourself for a short tour and get your binoculars ready.
The Cosmopolitan, Las Vegas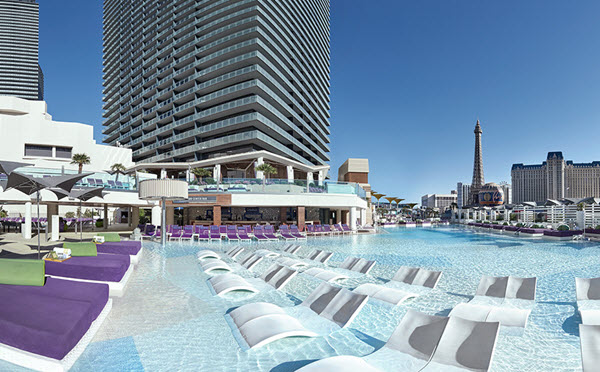 Las Vegas' The Cosmopolitan offers a varied collection of paintings and sculpture as well as whole walls that serve as giant video screens showcasing hypnotic digital art.
Alt-J and Noel Gallagher's High Flying Birds are among the long guest list of indie musicians on the bill at the Cosmo. Art-o-Mat machines (which once dispensed cigarettes) are now filled with original art so you can pick up the perfect souvenir as you stroll the corridors.
Hotel Eclat, Beijing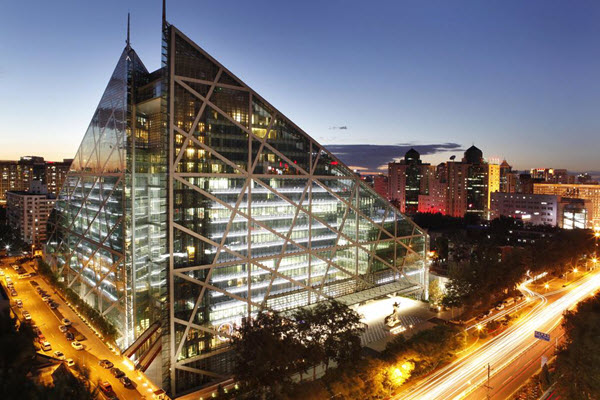 This art hotel brings the best of China's quirky cool. Every bedroom is uniquely designed, with some budget-friendly options (or a plunge pool and fish tank if you're feeling frivolous.) A hundred rooms are packed into this multi-story space in a fancy indoor shopping mall, giving the place an intense vitality. With an eco-friendly promise to keep the luxury sustainable, you can enjoy the Hotel Eclat's triumphant array of artworks without a trace of guilt for the environment.
Bohem Art Hotel, Budapest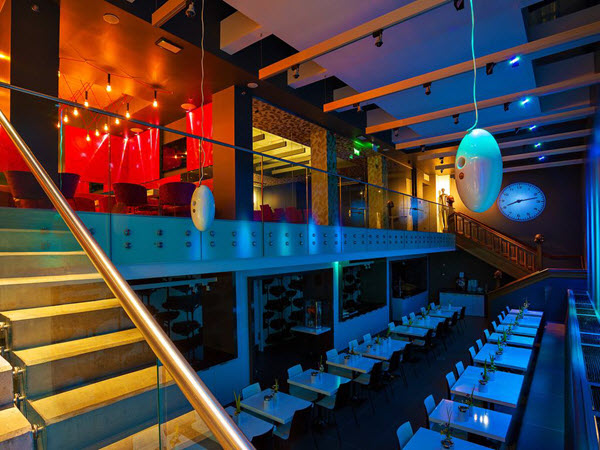 For any art lover, Budapest has plenty to share. It has some brilliant galleries that you simply need to visit.
Bold modern portraits hang around the Bohem Art Hotel. Pick your room according to your mood. From whimsical and dreamy, loud and proud to a psychedelic rainbow, The Bohem Art Hotel caters to your every creative whim.
Like this Article? Subscribe to Our Feed!
"The world is a book and those who do not travel read only one page." St. Augustine. Passionate traveler, food lover and music enthusiast.