5 Steps to A Happy Beard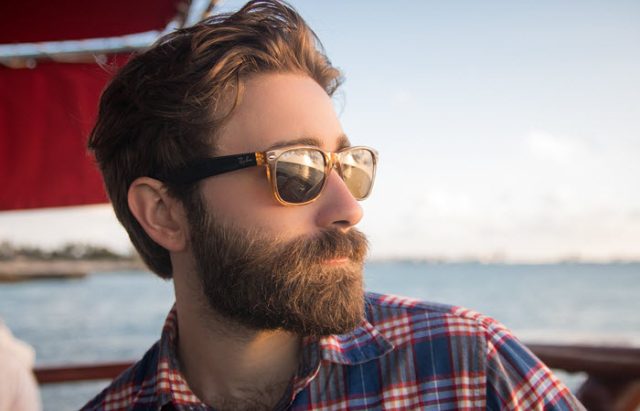 A happy, healthy and attractive beard is not just for the rich and famous. All men can have well-groomed facial hair with a little bit of effort and the right beard grooming tips.
If you've always wanted to grow beard that is free of beard dandruff, itching and other issues, here are five fast and cost-effective steps to implement.
Realistic Expectations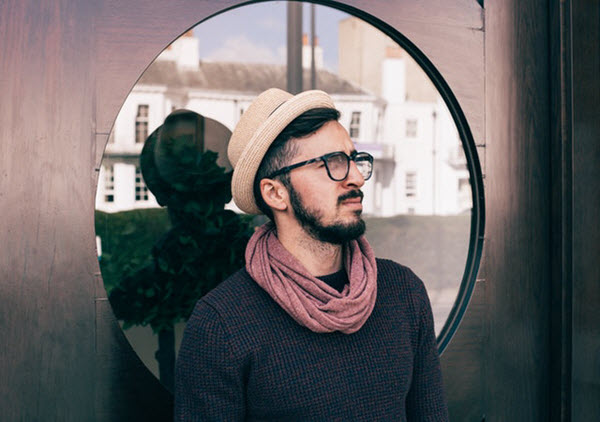 The first thing to realize is that your beard will not necessarily look like another man's beard. If you have unrealistic expectations from the beginning, you will set yourself up for disappointment no matter how nice your beard looks.
Just as in life, you have to be happy with what you have and stop looking at what others have. Contentment goes a long way in your perception of yourself. Your facial hair is unique to you and it might not grow as thick as another man's, but it will look masculine and convey vitality.
When you look into a mirror, be happy with the new growth. If you are confident in yourself, others will feel that and will also like your beard.
Wash & Shampoo Your Beard
You'd be amazed at how many people forget to shampoo their facial hair when they shower.
Just the simple act of washing your beard whenever you take a shower will do wonders in removing any dirt or grime that is trapped there. Sometimes, facial hair gets tangled up if it is longer, so take the time to just clean and straighten everything out in the shower.
Washing your face regularly will help exfoliate the skin and open up your pores. This helps to increase beard growth, making it thicker and fuller over time.
A shampoo with a good scent is a great option. If you go for one with lime or aloe vera, it will do a good job of removing the dirt. Beard shampoos are available and you can compare ingredients to see what works for you.
Remember though, you don't want to overdo it. Don't wash your beard so often with shampoo that you dry it out. Moderation is best.
Resist the urge to scratch
Some guys scratch their beard so fiercely that they end up with inflammation, which makes the problem much worse.
While it might seem impossible, resist the urge to scratch it regularly. If you must, try gently scratching it with something soft. One great technique is to use your fingertips instead of your fingernails. This way, you avoid the harder end and make scratching gentler.
You can also try massaging your beard. It will help you get rid of the urge to itch while preventing damage to your beard and skin.
Use a nice oil
Controlling the itch that accompanies beard growth can be one of the most challenging aspects of growing a beard. A good beard oil can help you with this especially if you apply it the right way.
Immediately after washing, apply beard oil. It will help keep your beard soft, prevent excessive itching and keep it healthy. Beard oil helps to protect and moisturize your beard by conditioning it, keeping it hydrated and giving it a nice shine.
Comb your beard regularly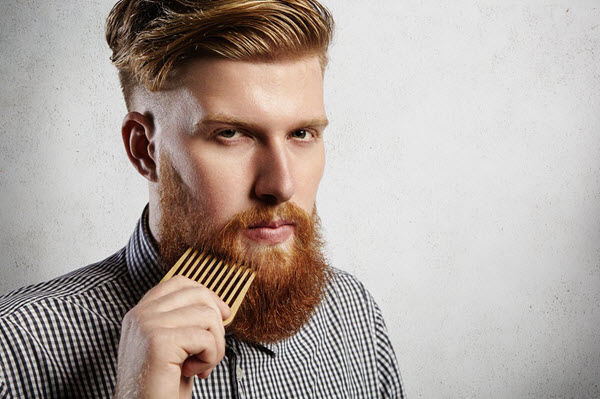 Do you own a beard comb? If not, then get one as soon as possible. Beards grow in all directions and length they want, no matter how hard you try to direct them. They can end up looking rough and unkempt.
A beard comb has narrower teeth and will allow you to comb your facial hair more evenly. This helps your beard appear fuller and healthier. Combing also helps prevent tangles and split ends in addition to removing flakes (dandruff or beard-ruff) and reduce obvious patches.
Implement these five simple and easy steps today to have a happy, healthy beard that you'll feel good about. Be patient with your beard.
At the end of the day, regardless of what you do, genes are an important factor in how your beard is going to turn out. If you take that into account from the beginning, you won't expect too much and will be pleasantly surprised.
See Also: How To Grow Facial Hair Faster
Like this Article? Subscribe to Our Feed!