Back Up your Cell Phone Contacts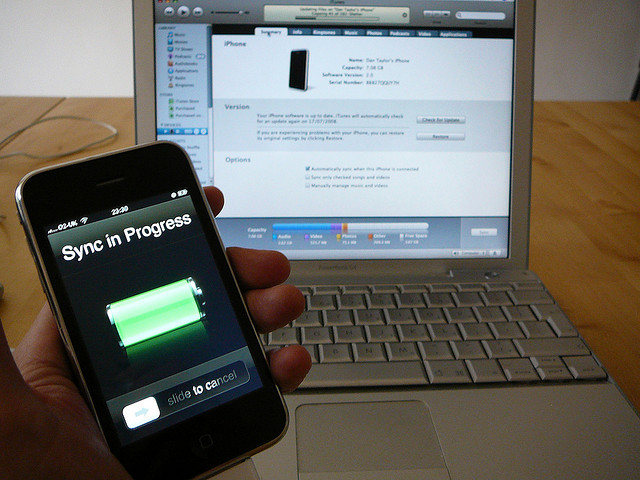 Note – ZYB was purchased by Vodafone for $30M and I the domain isn't active anymore.
I actually did lose my cell phone 6 months ago. I had 280 contacts/phone numbers in there and they were NOT backed up. To this day, I hate the kid that found my phone and called me to rub it in refusing to return the phone. Needless to say, I lost everything.
While I cannot blame that kid, I can blame my stupidity. Why on earth would I not back up data that I rely on? My PC's all have independent backups, why not the phone? Ugh!!
So, here we are. I have a new phone and it's still not backed up. Laziness right?
Time to change that, a blog named Friedbeef points to ZYB.com and that is actually what I chose to use. Here is their pitch and then I will go into other alternatives:
Store your mobiles phone numbers, calendar and SMS safely with ZYB. Sign up now, and get a copy of your precious mobile content right here on zyb.com, so you'll never lose it, even if you lose your phone.
It's easy, it's fast and it's free! Sign up now or see our movie about ZYB.
If you are not happy with ZYB, which is now my favorite, try these alternatives:
Backup Assistant: If you use Verizon, they will back up your data for $1.99/month.
BitPim: BitPim is a program that allows you to view and manipulate data on many CDMA phones from LG, Samsung, Sanyo and other manufacturers. This includes the PhoneBook, Calendar, WallPapers, RingTones (functionality varies by phone) and the Filesystem for most Qualcomm CDMA chipset based phones.
ATT/Cingular Mobile Backup: **COMING SOON** AT&T Mobile Backup is an application that runs on your phone. After completing setup, the application is set to automatically back up your contacts to a secure server on a weekly basis.
Cellstick: ($40) You almost have to see this to understand it. Basically, your contacts and other data are saved to a USB that you can backup anywhere (if the USB weren't enough backup).
If you guys have something better, please let us know in the comments.
Like this Article? Subscribe to Our Feed!