Are You Overworking? 7 Important Steps To Avoid Burnout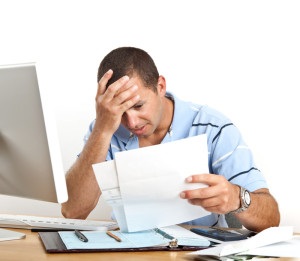 Do you have a good work-life balance right now? Do you spend a good amount of your time working? Do you feel like you have a lot of things to do but you can't seem to finish them? Has it been a long time since you had a break or a vacation?
If you answered yes to any of the questions, there's a good chance you're prone to burnout. That's especially so if (a) you're a workaholic or (b) you constantly receive (and accept) more work than you can handle. The upside is the increased work exposure helps you gain experience and develop your skills. The downside is, you neglect your mental well being, relationships, and health.
Prolonged periods of working without rest wears you out, without you even realizing it. Before you know it, your productivity is waning, you feel tired more easily and you are on the verge of breakdown.
When that's happening, you're entering burnout mode. Burnout is common among working level executives, freelancers, self-employed, entrepreneurs and students, because you're directly responsible for everything and there are no work processes to guide you. Many people who are burned out for prolonged periods sink into depression which can be tough to deal with.
Below are 7 essential steps to avoid burnout.
Plan ahead
Have a clear schedule. One of the biggest reasons for burnout is lack of proper planning. Thus, you over-commit yourself, sometimes having multiple deadlines running in the same time. This leads to late nights and high stress levels later on.
Prepare a schedule that shows what you have to do on a monthly, weekly and daily basis. Create an overview template where you can see your upcoming commitments at a glance. That way, you know periods when your plate is full and periods when you can slot in more work. Leave sufficient lead time for each project.
Set aside non-work/leisure time
Work can never replace what non-work activities can give you. For those of you who love what you do for a living, you probably just want to do it 100% of your time (apart of sleeping/eating). I know I feel that way as I absolutely love my work. I feel 110% blissful and excited just writing personal development articles day after day, working on my blog and doing 1-1 coaching with my clients.

 
However, there are areas of your life that can't be fulfilled by just work alone. They can only be fulfilled by non-work activities. For example, activities like time with your loved ones such as family and friends. Time with yourself, to go for a quiet walk or pursue your other hobbies and interests. Exercise sessions where you rejuvenate your body and mind. Vacation to take a break and regroup. These activities are important, quadrant 2 tasks, essential for your well-being. They should be planned in your schedule too and shouldn't be deprioritized for work. Set aside some time every week where you can work on your relationships, your health, recreation and your spiritual self.
Define clear expectations with others
Often times your colleagues, manager or clients have sudden, last minute requests where they need your assistance. This ripples out and causes a backlog in your own work. Without enforcing your boundaries, these will keep happening in the future. Let them know your commitments at the on-start so all of you can plan accordingly. Of course, it'll be hard to enforce this 100% of the time especially if you're working for someone, but clear communication will help move there. You have your boundaries and it's up to you to enforce it.

 
Stop overworking. Have a clean cut off for work
Set a clean cut-off for your work. If you set aside X-Y time for a project, then make sure you end at Y time. Don't let it seep into other items on your schedule. If a particular task is taking way longer than expected, you're probably not going to get much done with the extra hour or 2. Stop working on it and get back at a later time or tomorrow where you'll have a fresh mind. I know I'm a lot more productive when I do that.

 
Cut off the 'busy work'
There are always fire-fighting activities and administrative tasks in every line of work. Eliminate them as best as you can and get right to the content creation. What I do is I write down all the things I intend to do for a day, then I circle out the high value tasks – 20% tasks on the list that give me 80% of the value. Then I focus on them for the day. As for the remaining 80% tasks that give me lower value, I either put them off, delegate them or outsource them. When I do this, I feel I accomplished a lot more in the day. Otherwise, I get stuck in the 80% tasks that give little rewards, which is highly unproductive.

 
Talk to someone
Having a listening ear helps you to sort out mental clutter. If you're feeling overwhelmed, share it with your friend. Ask him/her out and have a chill out session over drinks. Or give him/her a ring and just chat on the phone. You don't have to be alone in this. You'll be surprised at how ready your friends will be to listen and be there for you. You can also talk to fellow colleagues, and even your manager/teacher if you need advice from someone of experience.

 
Maintain a healthy lifestyle
Working under crunch deadlines, you might often forgo sleep to get work done. At first it seems like it's okay – you can just recoup lost sleep by sleeping more the next day. However, the impact of lost sleep piles up over time, to a stage when it weighs heavily on you.
Don't take your health for granted. Please make sure you sleep at least 5 hours every day. Having a proper diet and exercise regime is very important too. I used to take my health for granted, easily having days of not sleeping when I have a project deadline/workshop the next day. Now I don't do that anymore because I realize it takes a toil on the health in the long run. Proper scheduling (Step #1) is important to make this step a success.
How about you?
Try the 7 steps above to avoid burnout. Do you have any personal experiences with avoiding burnout or dealing with burnout? Feel free to share in the comments area.