Are The Up-Front Mortgage Insurance Premiums On FHA Loans Tax Deductible?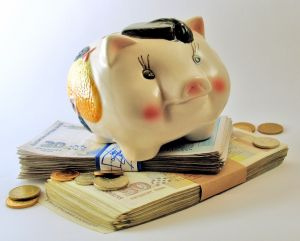 FNA loans come with insurance premiums known as MIPs, and this premiums is an extra 2.25 percent added onto the total mortgage amount. An MIP can be extended over the life of the home loan. Depending on your individual circumstances as a buyer and the policies of your lender, the MIP on your mortgage may or may not be deductible on your taxes.
The purpose of the FHA mortgage loan program is to allow you to buy a home or refinance your existing mortgage with interest rates as low as 3.5 percent in some instances. Most lenders allow you to pay the premium upfront in cash or roll it into your home mortgage, depending on which option is financially easier for you. The Internal Revenue Service does allow deductions of this mortgage insurance premium as long as the payments are rolled over the time period of the mortgage. Premium payments made up front can be taken as deductions over a period of seven years, and you'll be able to deduct one-seventh of the MIP each year of this early time frame.
In order to be able to deduct the full amount of your MIP on your home mortgage, you need to have an adjusted gross annual income of less than $100,000. Incomes of up to $109,000 per year can also partially qualify for this deduction. If you earn more than this amount, you won't be allowed any of this tax deduction on your mortgage insurance premium.
Mortgages that are insured by the FHA have premium payments that start with the first mortgage payment. To get the tax deduction, you'll need to add one-seventh of the total premium payment to your annual mortgage payment. When filing your taxes over the first seven years of home ownership, you'll need to complete this step for each tax year as long as you qualify for the MIP deduction. When preparing your federal income taxes, you or your tax preparer will need to fill in this deduction under Schedule A of your tax form. As long as you meet the annual income requirements and don't sell your home during this first seven-year period, you'll be able to qualify for this mortgage insurance premium deduction each year.
Like this Article? Subscribe to Our Feed!

I started Dumb Little Man so great authors, writers and bloggers could share their life "hacks" and tips for success with everyone. I hope you find something you like!