Should You Consider Working In A Co-Working Space?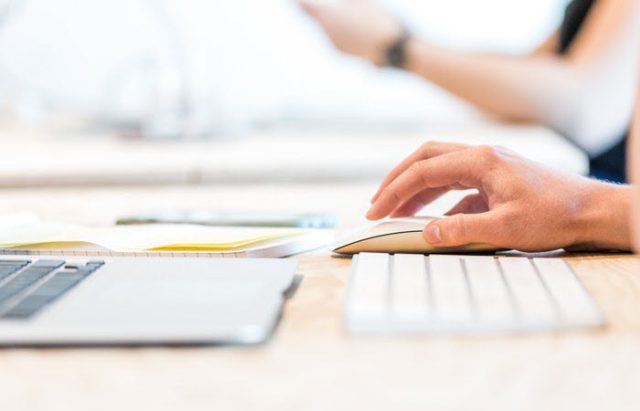 Nowadays, things are changing rapidly- people's lifestyle, work culture, and working environment. This changing era gave birth to co-working spaces.
Co-working spaces are very different from the traditional office culture. They are much more engaging, employee-friendly, and cost-effective. These are some of the reasons why the young generation is leaning towards startups and want to utilize their talent for themselves rather than work in a company as an employee.
These co-working spaces are like a bliss to these young brilliant minds. They provide people with a professional and engaging work environment that's not too expensive.
Are Coworking Spaces Worth It?
Before you can actually have an answer to that question, you must know first what makes co-working spaces great and bad for you and your business. Below are their pros and cons:
Pros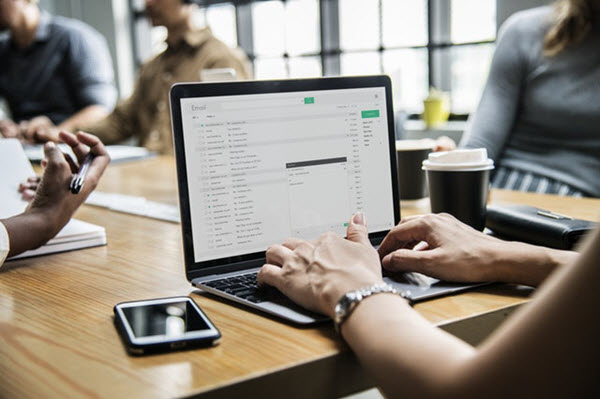 Budget-Friendly
One of the most important advantages of co-working is that it is relatively more affordable as compared to traditional offices. You can save as much as 20 to 40% of the cost of setting up a regular office.
Hassle-Free
When setting up or moving into a new office, you have to take care of the desks, printers, electricity and even the coffee machine in your area. Co-working spaces take care of that. You just have to carry your system or laptop and just move in. After paying the membership fees, you don't have to worry about any administrative task.
Collaboration
Since different companies, startups, entrepreneurs, and creative minds are working under the same roof, you can get to interact, collaborate, and innovate with like-minded people. 63% of the companies get into co-working office space just to collaborate.
Events
Many co-working spaces organize special seminars where they invite guest speakers and industry leaders to share their experiences and give industry insights to help their members learn and progress.
Perks and Amenities
A co-working space can provide you with a game room, coffee machine, vending machine, conference room, meeting room, and even a kitchen. These are great things that can boost your productivity and make you feel more motivated to work.
Culture
Co-working spaces serve as a good avenue for people from different communities to meet and come together to collaborate and innovate.
Capital investment
If you are a startup or a small business, investing a huge amount of money in setting up a new office can be risky. A lot of startups establish and shut down in a day, which means that there's no guarantee that all your efforts will not go in vain. In this scenario, co-working can be a great alternative.
Short leases
Co-working spaces provide a more flexible lease term, starting from a week to even a year. If you are a traveler and need a workplace for a day or two, consider signing up for a few days in a co-working space.
Learning
Learning in a co-working space can happen in a variety of ways. Even a simple conversation with a co-worker can trigger new ideas. Those ideas can be utilized by the entire team.
Infrastructure
Most shared spaces have beautifully designed interiors with the finest pieces of furniture and equipment. These things motivate workers to come to the office daily and work efficiently.
Home Distractions
If you are a freelancer or a small start-up working from house, then you know how easy it is to get distracted by chores, housemates, family, pets or even by your neighbors. Co-working is the ideal way to get a dedicated place to work at an affordable cost.
See Also: 7 Surprising Benefits of Coworking Spaces
Cons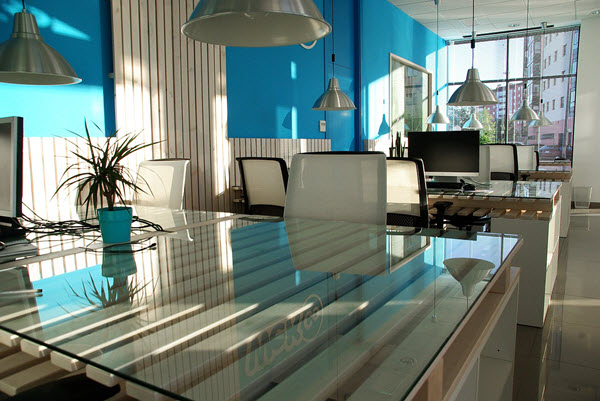 Security
Cybersecurity is one of the growing challenges for organizations working in co-working spaces as these organizations share the same network. Hence, co-working solutions need to implement effective cybersecurity concerns.
Customization
Customization according to your taste is very limited as space is already designed, furnished and equipped with every equipment you need to be operational. There are, however, many co-working spaces around. You can still find a space that will fit your preferences.
Lack of privacy
The common downside of so many companies working under the same roof is that there is very little privacy. You'll hear people talking and laughing, which can result in a sudden drop in productivity. This can be the biggest deal breaker for some. Also, many companies fear a loss of intellectual property, ideas, and other sensitive information.
If you need to make a call, you'll have to move to a quieter place. While most co-working spaces have phone booths, you have the option to enter a private room for privacy.
Competition under the same roof
When so many companies co-exist in the same place, there's a good chance that you'll run into people you are competing against. As a result, you should expect to experience a lot of uncomfortable moments.
Reputation can be damaged
When a client visits your office for a meeting,  he/she may judge your company based on your connection with your coworkers. Seeing you talk, share jokes, laugh, and have coffee in the common area can create a negative impression of your company. Your client may not take you seriously because of that.
See Also: How to Increase Your Productivity in a Coworking Space
Like this Article? Subscribe to Our Feed!