5 Ways VR/AR Technology Integrates Into Your Daily Life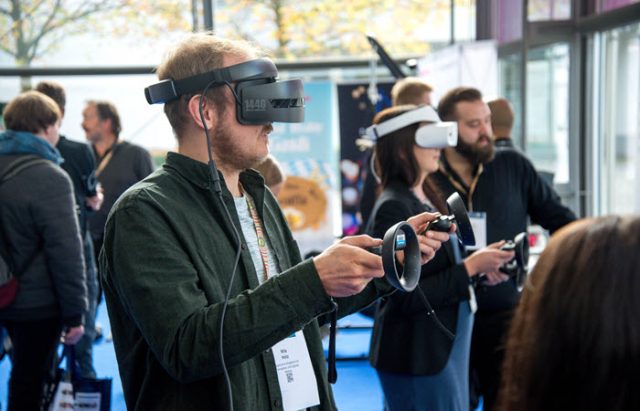 Virtual Reality and Augmented Reality aren't 'new' technologies. Both were used in military applications since the 1980s and were later co-opted by the gaming industry.
AR and VR have more to offer humanity, especially now that wearable technology like headsets, data gloves, and other feedback devices continue to improve and go down in price. Additionally, the infrastructure needed to support this immersive technology is slowly finding its place in cities around the world.
As of this writing, there are over 25 metropolitan areas in the US with some access to 5G networks. This includes Dallas, San Francisco, and New York City. The higher bandwidth and decreased latency associated with 5G networks will be like spring rains to immersive tech.
All the crazy possibilities you've ever heard about AR/VR are about to sprout up everywhere, such as:
Wearable Heads Up Tech
Yeah, you've heard that one before. And yes, Oculus co-founder Nate Mitchell did just leave Facebook, throwing some doubt on what's going on with the company's long-awaited smart glasses. But there's still plenty of buzz on tech sites covering Mark Zuckerberg's determination to create a cool-looking AR wearable that won't have to be tethered to a watch or a PC.
Just hope that they come up with a different name than "Orion" before the glasses are released to the public.
A Better First Week At Your New Job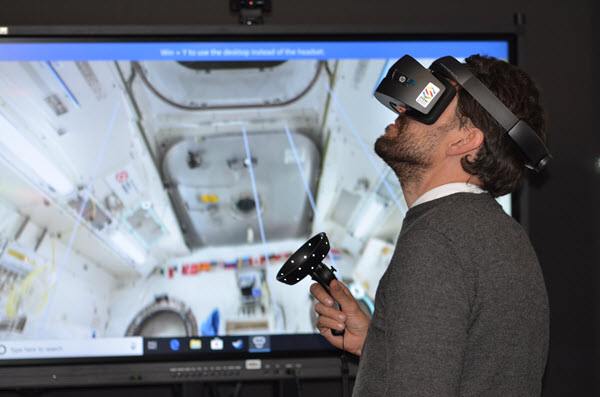 Pilots have been trained using VR for years. Manufacturing and industrial companies were pretty quick to adopt this type of training as well.
But now, even the guy who makes your sandwich at Chipotle is benefiting from VR training. And in an effort to prepare their staff for Black Friday craziness, Wal-Mart has managed to become the largest corporate investor in VR tech training.
Part of this interest in VR training is driven by the results of studies that show VR training decreases errors, improves task time, and improves information recall. Plus, the immersive quality of the training is simply more fun for new employees than old training methods.
See Also: The Future of XR Technology in Various Industries
Therapy Brain Training
Remember when your therapist told you to envision a peaceful place, such as walking on a green meadow at sunset? No? Just me?
Anyway, it turns out that virtual reality can be used to create immersive experiences. Good examples include walking in a field, interacting with penguins on a glacier, or throwing balls at teddy bears to gain points for toys. It could be any activity that can keep your brain too busy to notice and process pain sensations.
VR is used to foster mindfulness that essentially 'hacks' your brain into ignoring the pain signal. With some VR sets are now selling for less than $300, this may offer those with chronic pain issues a budget-friendly option for pain relief. It may also help combat the nationwide opioid epidemic.
A Better Looking Real World
Hate furniture shopping?
Many of us do, but buying furniture online seems risky when you can't get a good feel for how that piece will integrate into your interior. That's where companies like Wayfair and Ikea have stepped in. They have AR applications that will help you figure out whether you like that furniture in your space before you pay for it.
And AR is not just for furniture shopping. Sherwin Williams will let you try out paint colors on your walls while Sephora Virtual Artist will let you try colors on your face. You can use AR to shop for shoes, jewelry, and even manicures.
See Also: How Augmented Reality Is Changing The Game
Welcome to the Mirror World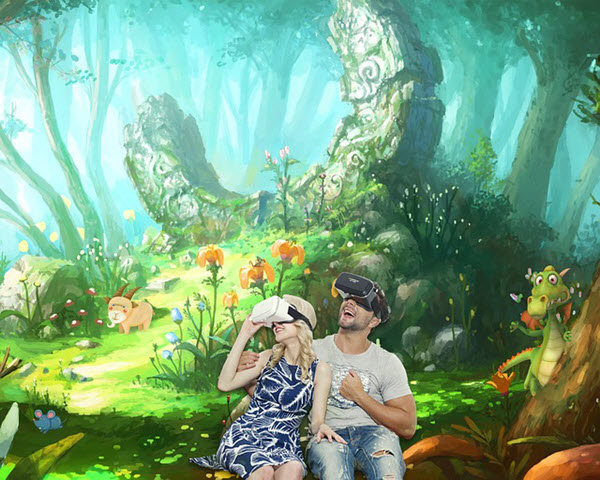 That 5G expansion mentioned earlier allows for a significant increase in the amount of data moving back and forth between devices. Some people believe this will lead to a PokeMon Go type secondary platform for all reality called a mirror world.
This world will include augmented information about the real world that may give people details about real places, like "list all spots within 1000 yards of my office that have a bench with east-facing views of the river and shade at 1 pm".
But it may also create an Alice-in-Wonderland type augmented landscape that interacts with our real one. Imagine looking out your window in the morning, not to the side of your neighbor's house, but to a school of fish swimming past. Or sitting at your desk in the afternoon, working on that last Friday afternoon action report while wild horses stampede across a desert landscape beneath your feet.
There are visionaries who believe this is going to be a reality — at least a kind of reality soon. As 5G networks expand, so will this augmented mirror world. Eventually, some say, it will cover the entire planet.
Sound ridiculous?
Maybe.
But imagine going back to 1995 and telling someone that soon you would be able to virtually walk down almost every street in the world using an online map service with integrated superimposed images. And yet, today you can visually walk Paris, London or even the secondary roads of Thailand using Google.
Using developing technologies, in the next few decades, you may be able to fly to these places on your own private dragon — if the airlines allow AR in-flight, that is.