How AI Will Make Workflow Easier for Marketers in 2019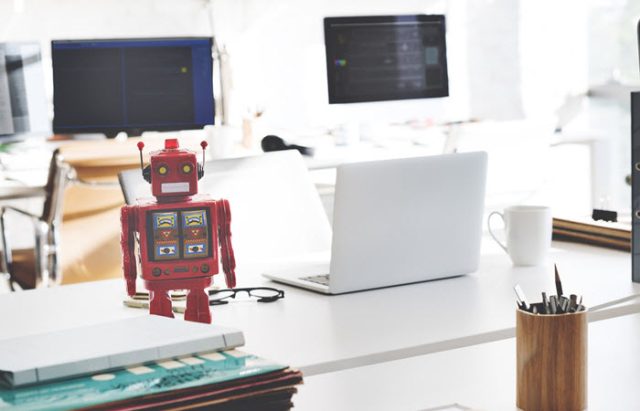 We're not going to suddenly see a robot takeover in 2019. However, we will see the continued improvement and application of artificial intelligence in marketing.
As software gets better, the strengths of AI remain: taking in and processing large amounts of information very quickly and performing tedious tasks without complaint. Next year, we will see marketers ramp up the integration of the application of artificial intelligence in marketing.
Here are some of the areas you can expect to see AI gain ground in marketers' everyday routines:
Content Creation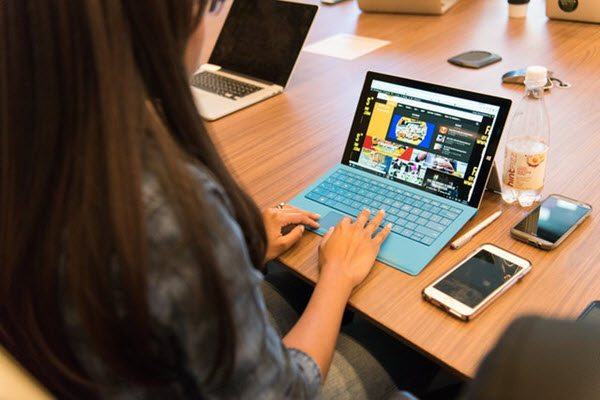 Was this article written by artificial intelligence? Would you even be able to tell if it was?
No, the current and near future of AI does not allow for writing fully creative and narrative pieces. However, many of the sports and finance articles you read are already authored by artificial intelligence. AI is helping marketers speed up and optimize many areas of content creation.
Video
As video takes over your Facebook newsfeed, AI is helping speed up the process of creating videos in a major way. Antonio Otalvaro, CEO of Raw Shorts, sees the value in automation and efficiency and knows that creators are mainly looking for a way to cut down on tedious tasks in their workflow. With video creation becoming faster and easier, he says we're going to see people in all industries gravitate towards video as the communication medium of the future.
Ad Campaigns
In 2019, you can expect to see a lot more marketers adopting AI for testing ad campaigns. There are a lot of pieces to an ad campaign, like slightly different wording, layout, and background images. An AI program can be given a handful of variables and can test them to see which ones perform best.
Internal Communication
One of the more tedious parts of any marketer's day is creating and writing internal communication. This includes summary reports and descriptions of their projects. This can be automated fairly easily, as they typically follow a set format and need minimal input from the creator.
Customer insights
Marketers can use AI to collect and analyze tons of data from email campaigns, ads, website visits, and so much more. All of these data help to create much more specific and targeted customer segments.
Understanding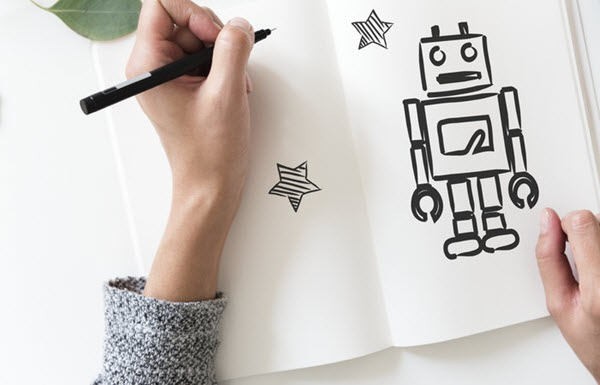 AI will assist marketers in understanding their customers' behavior better than ever before. Marketers will start utilizing AI to engage existing customers better by tailoring their experience with the brand.
AI can process information much faster than any human. It can take in tons of data about a visitor in no time at all. Then, it can use that information to present the visitor with what he or she is more likely to interact and engage with.
Marketers will also begin applying AI to retain customers. They can implement intelligent software that can learn when a customer is about to leave the page or abandon the brand for a competitor. When this happens, marketers can instruct the software to implement strategies that will help keep the customer engaged and discourage them from leaving. These steps can increase retention.
Targeting
The knowledge AI provides about customers will help marketers target them across all channels more effectively. In ad campaigns, AI can help with targeting viewers based on huge amounts of data, like location, demographics, and what device they are using.
It can help optimize mobile marketing and make it easier for marketers to do the difficult job of demographic research. By showing them a specific, personalized, targeted message based on that information, they have a better chance at optimizing that interaction.
These insights lead to better-targeted segments:
Instead of a 22 to 35-year old female, she's a 26 to 29-year old female who uses Facebook, loves cats, and is shopping around to invest in quality pieces to create her capsule wardrobe.
The Future of AI
We've seen the future of AI. It's faster, more efficient, and more personalized than ever. Marketers will have more time to be creative as they spend less time doing boring and tedious tasks. Targeted and personalized messaging will become easier and much more common as AI helps marketers get to know their customers better and improve interactions between customers and brands.
Like this Article? Subscribe to Our Feed!
Jake Rheude is the Director of Marketing for Red Stag Fulfillment, an ecommerce fulfillment warehouse that was born out of ecommerce. He has years of experience in ecommerce and business development. In his free time, Jake enjoys reading about business and sharing his own experience with others.