Android vs iOS: Which is the Best Platform to Build Your First App?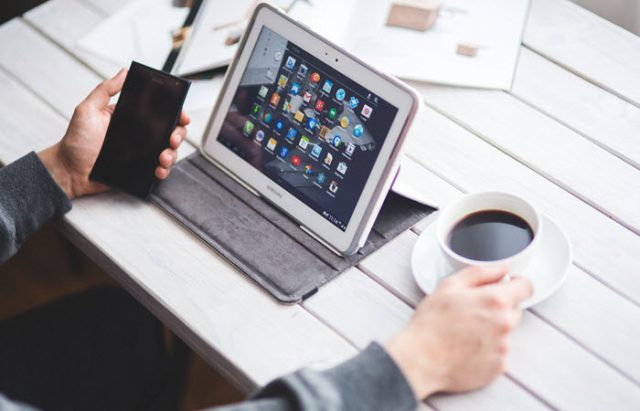 Android vs iOS – which is the best platform to pick for your first app development? This is a question that is here to stay. After all, developers around the world continue to craft top of the line apps. It's a debate that every potential digital startup goes through, picking the right platform as per your target. Arriving at a decision requires extensive research and understanding of the audience and revenue.
While Android and iOS are operating systems that continue to rule the world app industry today, both have their pros and cons. It eventually falls in the hands of developers to analyze every possible aspect like the geographical location, their budget, the target revenue, and so on.
Through this exclusive article, we aim to reach a conclusion on the ongoing gaga over Android and iOS – whether which one is better for mobile startups today – by discussing certain factors that affect the overall success of either Android or iOS apps.
Factors to Keep in Mind Before Picking Either Android or iOS for First App Development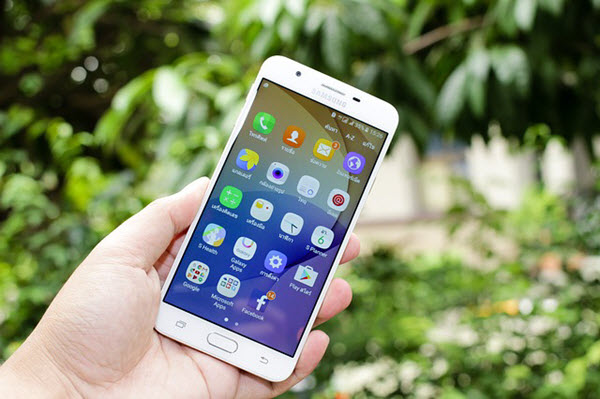 Here's our take on the factors that eventually determine whether to go for Android or iOS first.
The Audience Reach
One of the biggest differences when it comes to Android vs iOS is the user reach of both operating systems. As per the latest statistics, Android currently holds an edge over iOS in terms of the global market share with a staggering 87% of the share as against the 13% of iOS. In fact, this number is set to go to 87.4% by the year 2023.
As for iOS, the majority of its users are located in geographic areas like Australia, North America, Western Europe, etc. These are the demographic sectors where iOS has over 70% of the share against Android.
Hence, for an app developer targeting the global audience, opting for Android is the best option. While for those aiming for any particular locations like Australia and Western Europe, opting for iOS has to be the go-to pick.
Revenue Generated
Revenue, at times, becomes a major talking point for app developers targeting to generate a certain amount from their apps. While Android has a considerably low stat in terms of revenue generation, iOS gains new leads in this aspect.
According to the reports published in the year 2018 by tech giants Apple and Google themselves, the Apple App Store generated around $12 billion in the third quarter of 2018 while the Google Play Store generated $6.2 billion by the play market, which is only about 50% of the revenue generated by iOS.
In fact, the Apple App Store generated nearly 80% more revenue than the Google Play Store in the first half of the year 2019. Have a look.
The reason behind this is perhaps simple to understand. On average, the annual salary of an iOS user is above $50,000 while the salary of an Android user is above $37,000. Hence, iOS users are generally amongst the riches and spend more on the App Store market.
Timeframe and Budget of App Development
Another crucial factor to consider while hunting for an answer is app development timeframe and budget. Let's understand it in this way – the longer it takes to develop an app, the more costly it gets.
Besides, owing to the simple guidelines by Apple, developing an app for iOS can be done much quicker than Android. Since iOS devices are few in number, developers have no compulsion of adapting their app to various screen parameters. On the other hand, when it comes to Android, developing an app takes about 40% more time than iOS as there are more than 24,000 different types of Android devices around the world.
Hence, for developers working with a minimal budget and time-frame, opting for iOS app development isn't the worst option today.
Flexibility of Customization
One of the biggest gains that developers get from Android app development over iOS is the flexibility to customize their app the way they want. Since Android comes with open licensing, developers have endless opportunities to play around with the functionalities, customize their UI/UX, or make use of multiple frameworks and plugins.
As for iOS, opportunities for customization are minimal due to the limited choices of development tools, pre-crafted frameworks, and solutions.
The Level of Security
The protection of data from cyber threats is a critical talking point amongst app users around the world. For banking and financial organizations aiming to develop their app, iOS edges ahead of Android owing to the security levels that the platform provides. It is a platform that provides automatic security from any kind of hacking.
On the other hand, nearly 95% of the Android apps are at the risk of being affected by any kind of malware today. As per a report published in the year 2016, Android took over iOS in terms of mobile vulnerabilities reported and the trend has continued since then.
Hence, developers considering developing secure apps, especially in the case of finance and banking, can opt for iOS over Android.
See Also: 13 Security Tips for Your Android Phone
Android vs iOS: Summing Up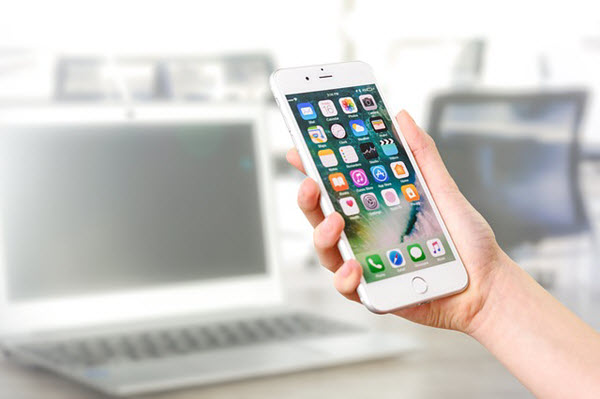 So, which is the best platform to work with first for app development? Whether to opt for Android or iOS platforms depends on multiple factors. Ultimately, it comes down to the developers to pick the right one according to their user reach and target.
As for the above-discussed points, they portray how factors like audience reach, revenue generated, and ease of customization play a vital role in determining the go-to platform for app development. We can perhaps sum up the discussion with some key takeaways.
Key Takeaways
Here are some key takeaways from the above-discussed points.
Android has more global reach while iOS is dominant in particular geographic areas. Hence, developers can pick the platforms according to the audience they are targeting.
If generating the maximum revenue is the target, then opting for iOS app development should be the name of the game.
Android app development is more time-consuming and costly when compared to iOS app development.
Opportunities of customization are endless with Android apps as compared to iOS where there are limited choices of tools and solutions.
iOS is a platform that offers exceptional security against bugs and malware while Android is more prone to cyber-attacks.
Hence, if you're an app developer pondering which the best platform to build your first app is, the aforementioned points can help you to analyze each factor and come to a conclusion as to which platform is the one that aligns with your target best.
If you have any questions for us or want to share your thoughts on the subject, feel free to get in touch with us through the comments section below.
See Also: How To Design The Perfect Icon For Your Mobile App
Like this Article? Subscribe to Our Feed!
Tanya is a well-known content marketer who has more than five years of experience in emerging technologies like blockchain, Flutter, Internet of Things in the field of mobile application development. In all these years, she closely followed the tech industry and now she writes about the latest happenings taking place in the world of applications.